Opera North is preparing to breathe new life into the classic operatic performance of Puccini's Tosca in the coming weeks- and it's going to be an incredible experience.
A timeless political thriller, the three part opera takes you on a mesmerising journey of performance and sound that'll leave you on the edge of your seat.
Edward Dick's production effortlessly intertwines the beauty of Renaissance Roman grandeur with contemporary references for a critically-acclaimed production, all the action unfolding within a short, but gripping, 24 hour timeframe, told in just short of three hours on the stage.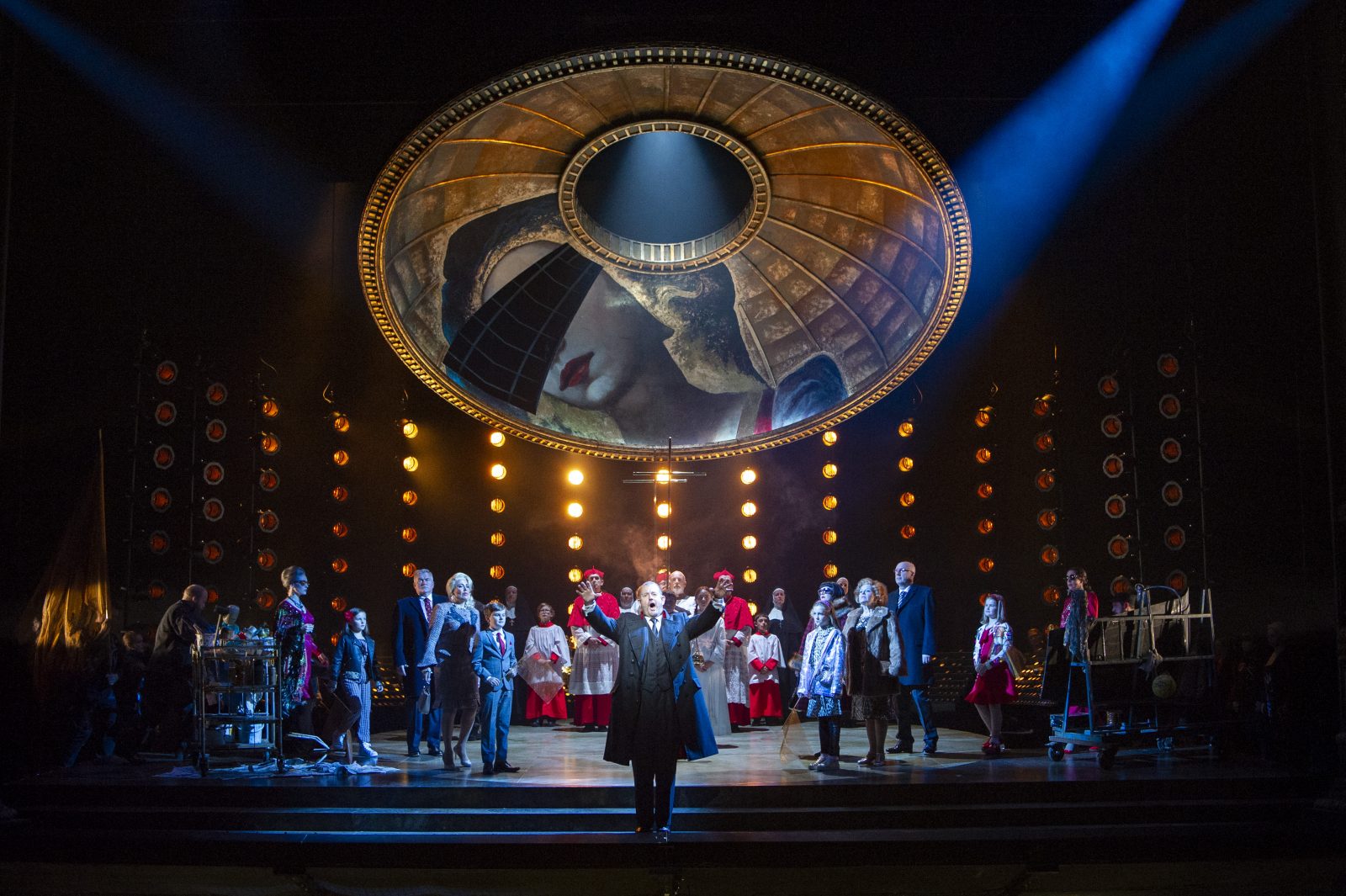 There's three main characters you'll want to keep your eye on: diva Floria Tosca and painter, republican and Floria's lover, Mario Cavaradossi; and the corrupt Chief of Police, Baron Scarpia, who has always had a crush on Tosca.

Cavaradossi is suspected of assisting with the crime of helping an escaped political prisoner and policeman Scarpia decides to use this to his advantage and manipulates Tosca into spilling all and explaining her lover's involvement, and the hiding place of the prisoner so that he can have her all to himself.

Then, with Cavaradossi captured, Tosca is left with an impossible decision: choose to give herself to Scarpia or see the man that she loves killed.

This gripping tale sees just how far people will go for love – and with a cast of additional henchmen as part of Scarpia's entourage and altar boys in 'Te deum', there's going to be plenty of voices involved in the journey.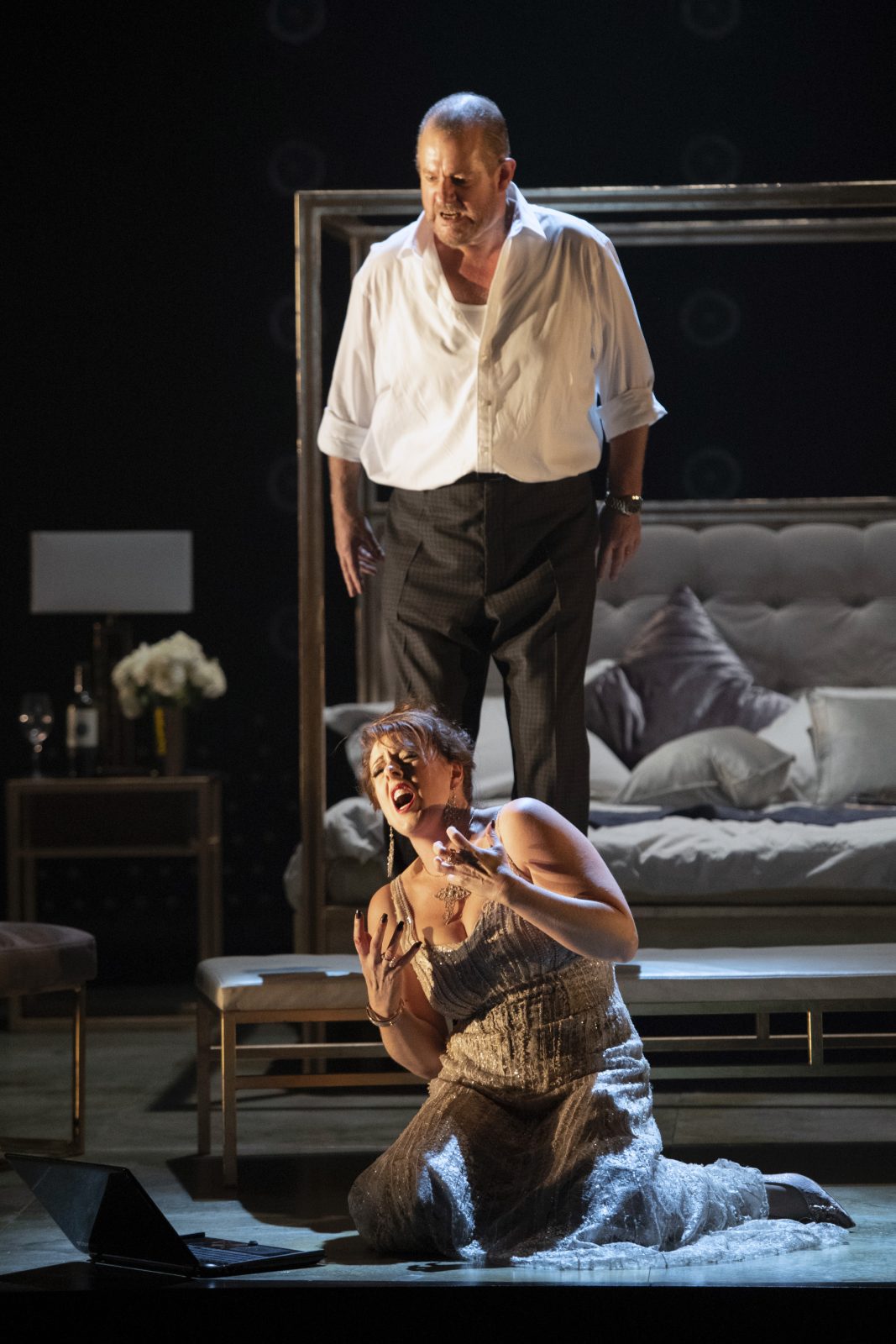 It is worth listening out for musical motifs that represent different characters throughout the performance, including the recurring 'devil's interval' consisting of an unsettling tritone to showcase the evil Scarpia.
The music itself will be recognisable to opera-enthusiasts, with Tosca bringing the famous soprana aria 'Vissi d'arte' (I lived for art) to life in the second act, as well as the heart-wrenching 'E lucevan le stelle' (The stars were shining brightly). 
Tosca took Giacomo Puccini eleven years in total to complete and to become the age-old operatic performance that's been loved for over 100 years.
Book tickets for Opera North's Tosca at Leeds Grand Theatre here.
Opera North is known in Leeds as one of the most impressive production companies in the city and beyond, and is noted as one of the reasons why Leeds is one of the 'top ten travel destinations to visit in 2023', according to Rough Guides.
The only nationally recognised UK opera company outside London is offering a wealth of incredible performances that brings art and culture to life throughout 2023, but Tosca is going to be setting the bar with performances spanning from January to March at Leeds Grand Theatre.
The following performances of Tosca will take place in 2023:
Saturday 21 January 2023 at 7pm (book tickets here)
Saturday 28 January 2023 at 2.30pm with audio description (book tickets here)
Friday 3 February 2023 at 7pm (book tickets here)
Wednesday 22 February 2023 at 7pm (book tickets here)
Saturday 25 February 2023 at 7pm (book tickets here)
Thursday 28 February 2023 at 7pm (book tickets here)
Thursday 2 March 2023 at 7pm (book tickets here)
Read More:
The performance will then travel to The Lowry in Salford, Nottingham and Newcastle's Royal Theatres before finishing up at Hull New Theatre on Saturday 1 April 2023.
How to get tickets
Ticket prices range from £15 to £80.50, with Under 30 Members able to grab tickets at a discounted rate of £10 each and receive a discount of food and drink too.
Those aged 16-20 can access free tickets, and if you want to bring a friend that falls into the same age bracket, they'll receive the same discounted rate as you.
If you've always fancied a trip to the opera but not ever committed, there's also a first timer's initiative that offers you all the advantages of the theatre without having to pay full price.
The Try it ON scheme gives you the chance to grab two fantastic seats and a tote bag filled with treats for just £20. You'll also get exclusive offers after the show so that you can continue to enjoy your newfound hobby.
Book tickets for Opera North's Tosca at Leeds Grand Theatre here.
Feature Image- Richard H Smith
AD