As we embark on another epic bank holiday weekender, we've cherry picked the best ways you can celebrate in and around the city.
Yes you read that right, we've got another bank holiday weekend on the cards and we couldn't be happier about it.
This week is a big one for the Leeds calendar, with two major music festivals taking place at the weekend which will attract visitors from far and wide.
As well as this, there's an opportunity for you to bag yourself a free lunch thanks to Rola Wala, a couple of exciting new shops are opening and Ricky Gervais is coming to town. Keep reading to find out more…
SAKKU in Bloom
Monday 22 – Sunday 28 May 2023 | 5 St Peter's Place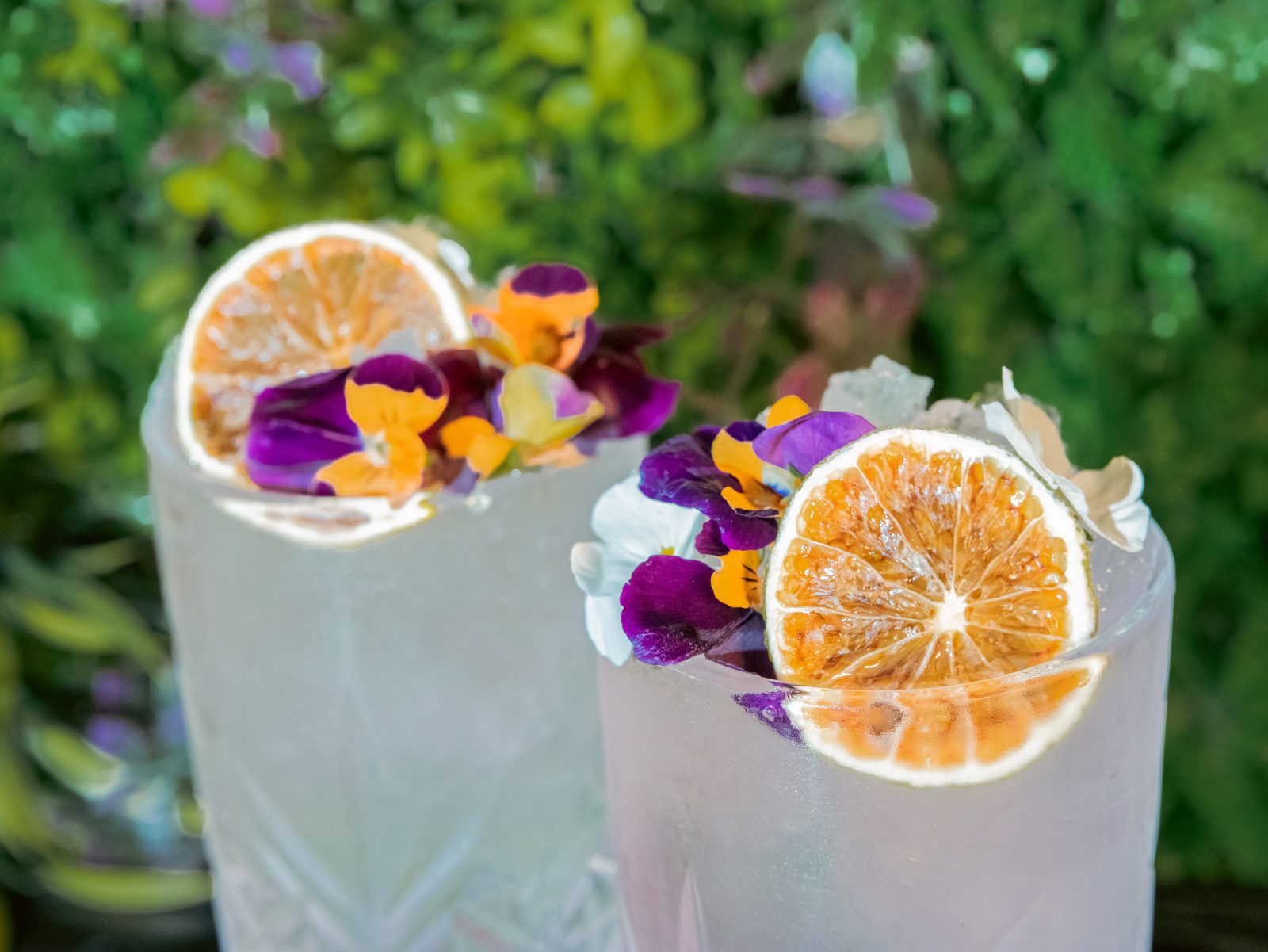 All-you-can-eat sushi and Japanese grill restaurant SAKKU is celebrating the Japanese Sakura season with a range of limited edition cocktails. The menu includes the 'Violette Class', a floral and fruity mix of gin, apple, lemon and lavender; 'Nobara Breeze', a rum based sweet lychee cocktail mixed with rose lemonade as well as 'SAKKU Manhattan' a classic Martini with whiskey and sake, and, 'Spring Spritz', a bubbly and refreshing mix of citrus gin, plum wine and Prosecco.
Rola Wala Free Lunch
Tuesday 23 May 2023 | Trinity Kitchen
Ahead of World Hunger Day, Indian street food favourite Rola Wala is giving out a free meal to everyone. 'In a bid to support the local community during difficult financial times', Rola Wala will be giving out a free Naan Roll or Spice Bowl between 12pm and 3pm.
There's no limit on this offer, so anyone in Trinity Kitchen during this three hour period can get themselves a free lunch.
Ricky Gervais Live
Thursday 25 May 2023 | First Direct Arena, Leeds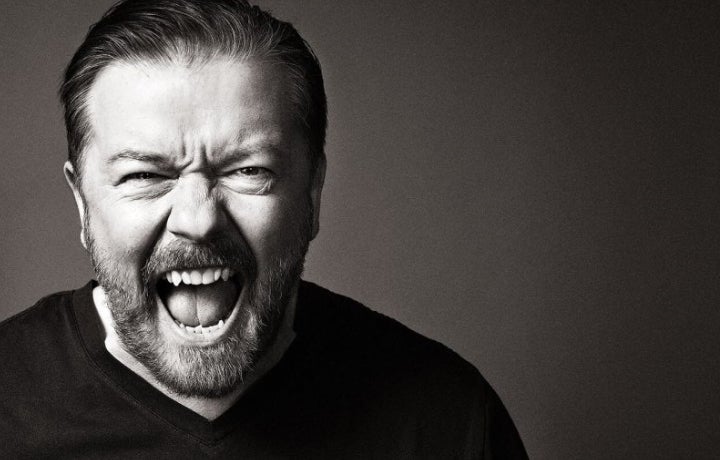 Afterlife and The Office UK star Ricky Gervais is bringing his latest tour, Armageddon, to Leeds for one night. 'Considered the most influential British comedian since Charlie Chaplin' the comedian is embarking on a UK wide tour to share his latest work – Armageddon.
After performing Armageddon in London last year, the comedian took to Twitter to say he'd have his fans 'reported for hate crimes' for laughing at the new material, according to The Independent – just to give you an idea of what may lie ahead.
Only VIP tickets for The Mixer remain, priced at £250 each, and available via Ticketmaster here.
Marks and Spencer Megastore Opening
White Rose Shopping Centre | Opening Thursday 25 May 2023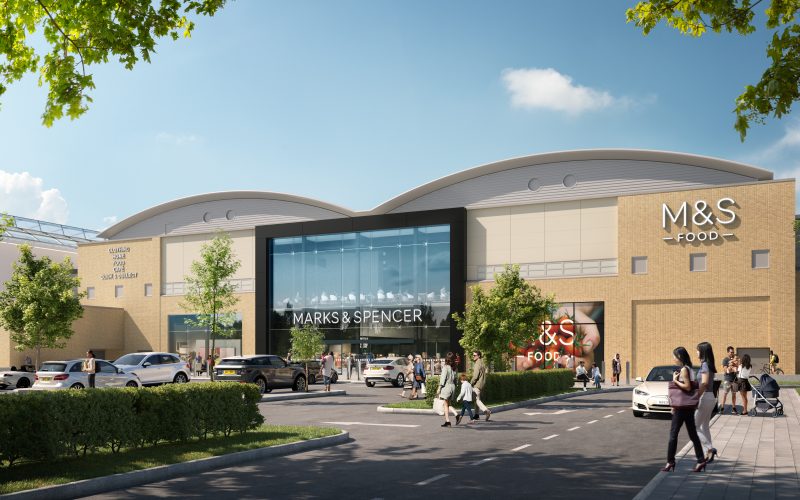 The Leeds-born supermarket chain announced earlier that the company will be creating a total of 3,400 new jobs across the country, there will be a total of twenty new stores opened, including a brand new spot in Leeds' own White Rose Shopping Centre.
White Rose will be one of eight full-line destination stores (the big ones) and is thought to be taking over the former Debenhams site inside the shopping centre and has spent the last week or so taking over its socials with photographs of the brand new store to give us a little sneak peek at what lies ahead…
Find out more here.
Red Run Activewear Pop-up
Friday 26 – Sunday 28 May 2023 | Victoria Gate Leeds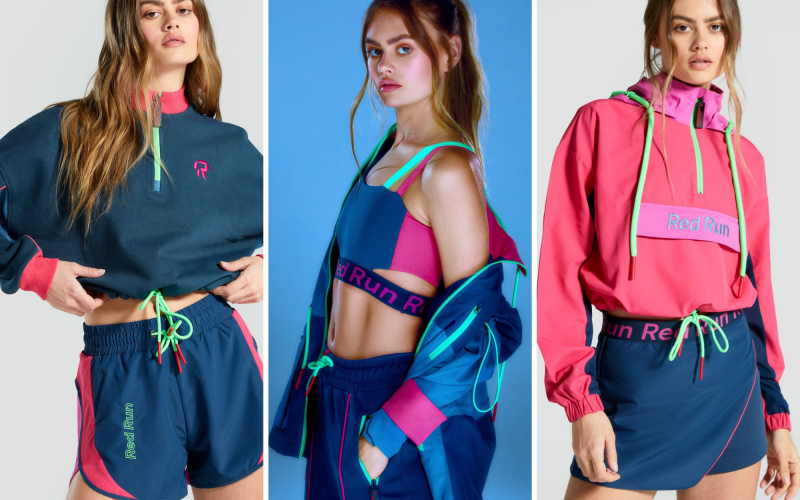 Designed by women, for women, we're talking about colourful activewear that's genuinely flattering to wear (yes, really). Popping up at Victoria Gate Leeds this weekend, Red Run prides itself in understanding the importance of having exercise gear that's well-fitting and comfortable.
Their collections are made with a range of sustainable, sweat-wicking fabrics, always with a fashion-forward design. Azalea will draw inspiration from the colourful and fast-paced world of motor cross racing, with a 20-piece collection that's 'guaranteed to turn heads'.
IF… Bar Bottomless Brunch
Friday 26 and Sunday 28 May 2023 | Call Lane, Leeds city centre
View this post on Instagram
Stacks of pancakes and burritos to soak up endless mimosas – Call Lane has some stellar offers but there's few that can offer you this to get your weekend started.
They're taking 50% off brunch bookings and the offer is valid for table bookings made before Friday, May 26th using the code "IWANTBRUNCH50" in the booking notes.
Live at Leeds: In The Park Festival
Saturday 27 May 2023 | Temple Newsam, Leeds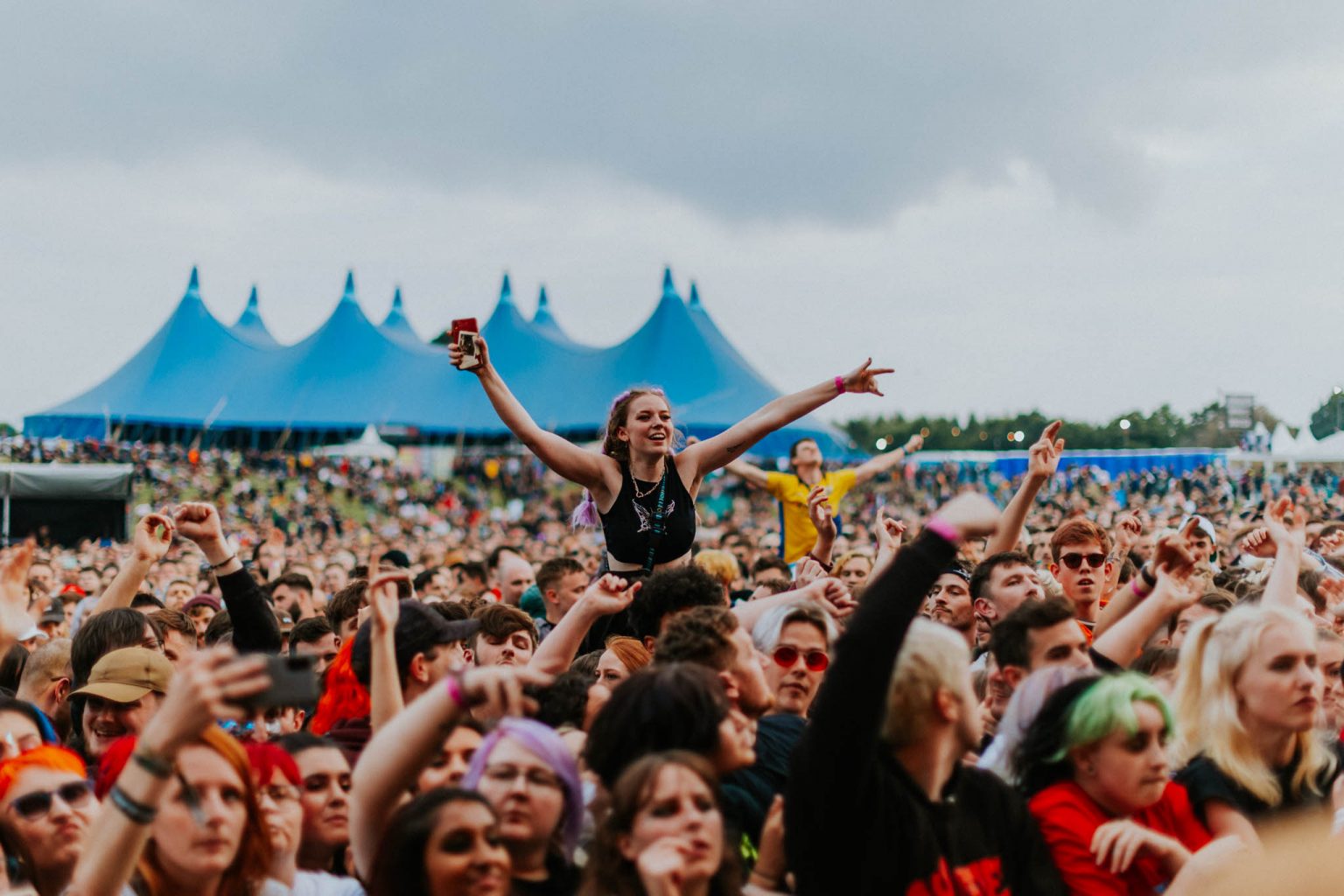 Live At Leeds: In The Park continues to share the limelight with newcomers into the alt music scene and champion plenty of up-and-coming talent that'll leave revellers humming the beat of brand new songs aplenty following the day festival's end.
Headliners such as Two Door Cinema Club, The Hives, DMA's, Everything Everything, Cavetown, The Big Moon and Black Honey have already been announced, as well as Kate Nash, Maximo Park, Lottery Winners and online sensation James Marriott will be joining the celebration of alternative/indie talent this summer.
Live at Leeds: In The Park tickets are already on sale, with general admission prices starting at £60, or £85 for VIP tickets.
Thiccc Sauce Third Birthday Party
Sunday 28 May 2023 | Fourth Court, Holbeck, Leeds
To celebrate the third birthday of Leeds' beloved hot sauce company, Thiccc Sauce, the Fourth Court in Holbeck will be transformed into a food and drink birthday party, in partnership with Leeds Indie Food.
Expect to see local indie favourites like Mozza Fella, The Cheesy Living Co., Stuzzi, The Savvy Baker, Vocation Brewery, Chipp Coffee Co. and a collaboration between Holy Mountain Kitchen and Deadly Venoms Tacos.
Find out more here.
Slam Dunk North Festival
Sunday 28 May 2023 | Temple Newsam, Leeds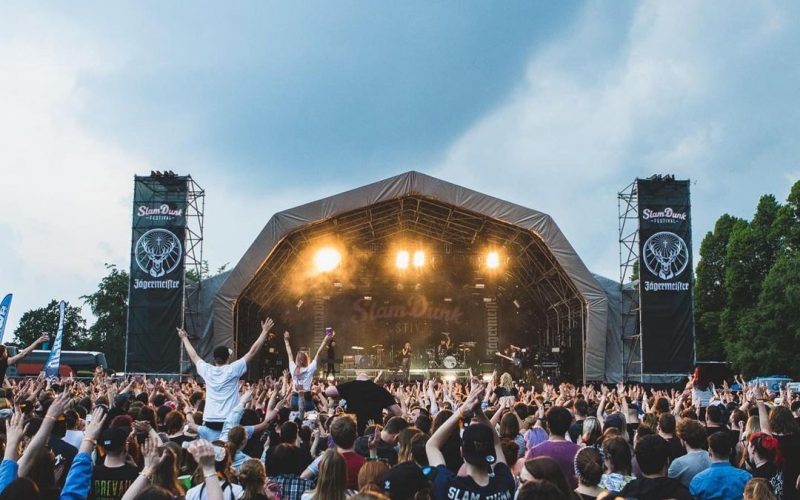 Slam Dunk Festival North is back for another year and there's a huge line-up to look forward to. Set in the heart of Temple Newsam, one of Leeds' best known festival venues is the hosting a one day set of metal, emo, punk and ska music from some of the industry's biggest names.
Favourites on the line-up headliners include The Offspring and Enter Shikari, as well as 00s pop-punk icons, Bowling For Soup, Real Friends and Four Year Strong. Canadian rock band Billy Talent and American singer-songwriter Maggie Lindemann will be bringing crowds to life at one of the city's biggest day festivals too.
Tickets cost £97.90 each and are available from See Tickets here, alternatively you can get tickets for both Slam Dunk North and Live at Leeds festival for a combined price of £150.70, with tickets are also available via See Tickets here.
Featured image – Live at Leeds / The Hoot Leeds / Slam Dunk Festival