Popular burger spot MEAT:STACK are back at it again with deliciously unique specials, and this time it's all about pizza.
The cheeseburger – a heavenly invention consisting of beef patties, gooey cheese, a pillowy bun and other toppings of your choice.
Although seemingly simple, few have managed to achieve the perfect balance between flavours and textures. But since MEAT:STACK launched back in 2016, they have quickly become a cult favourite for American-style burgers and shakes.
Having opened in Leeds back in March 2022, they've undoubtedly taken the city by storm. Come rain or shine, day or night, the American-diner themed venue on Bishopgate Street is always jam packed with people looking to get their burger fix and we don't blame them.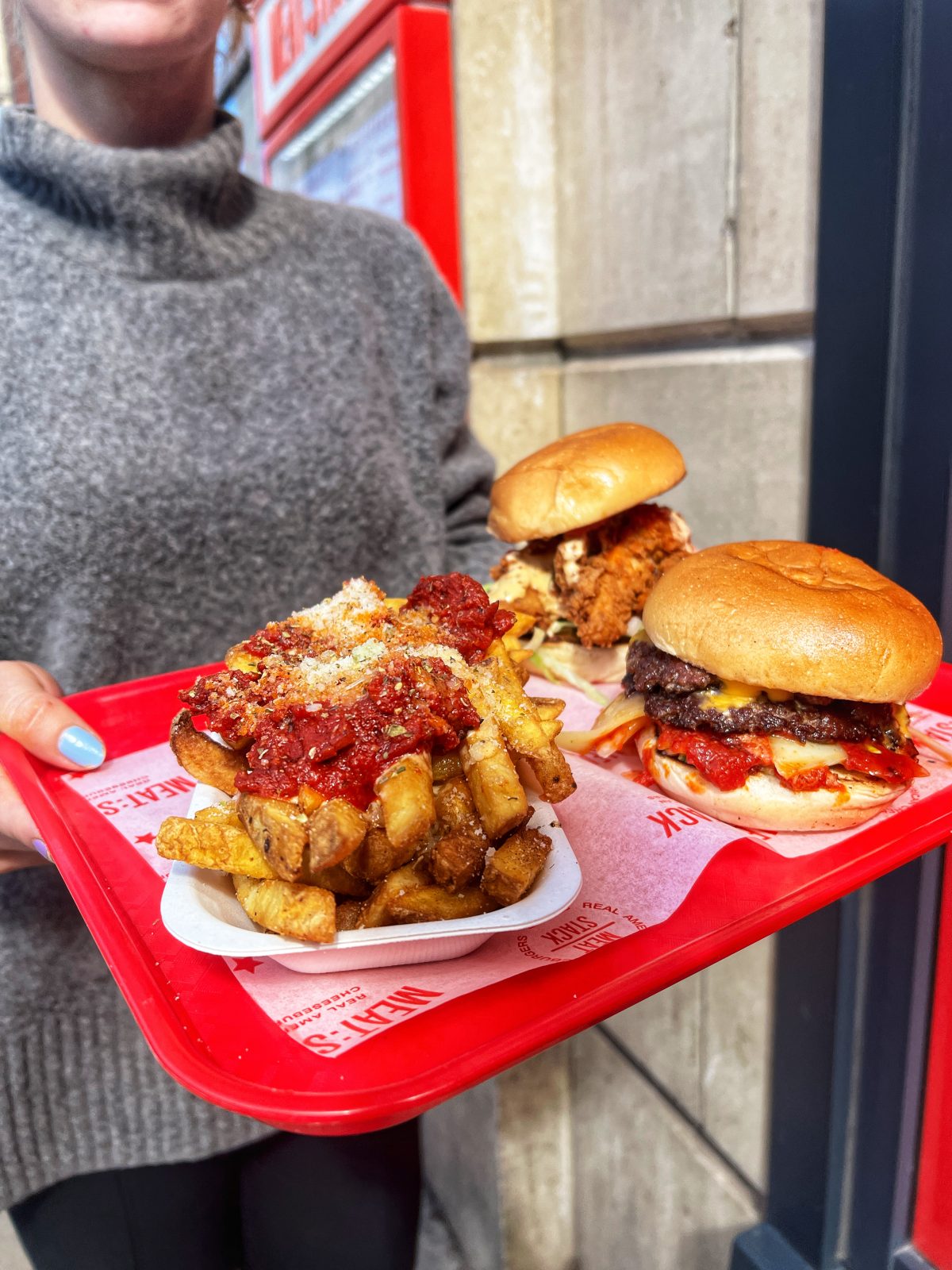 With a real focus on quality, the team have crafted a small yet perfectly formed menu of double or triple cheeseburgers, sides, shakes and desserts that will satisfy even the most discerning of fast-food junkies.
Famously, their monthly specials are enough to get your mouth watering and your tummy rumbling – and this month's is no exception.
Pizzas and burgers, two top tier delicacies that we've never eaten together…until now.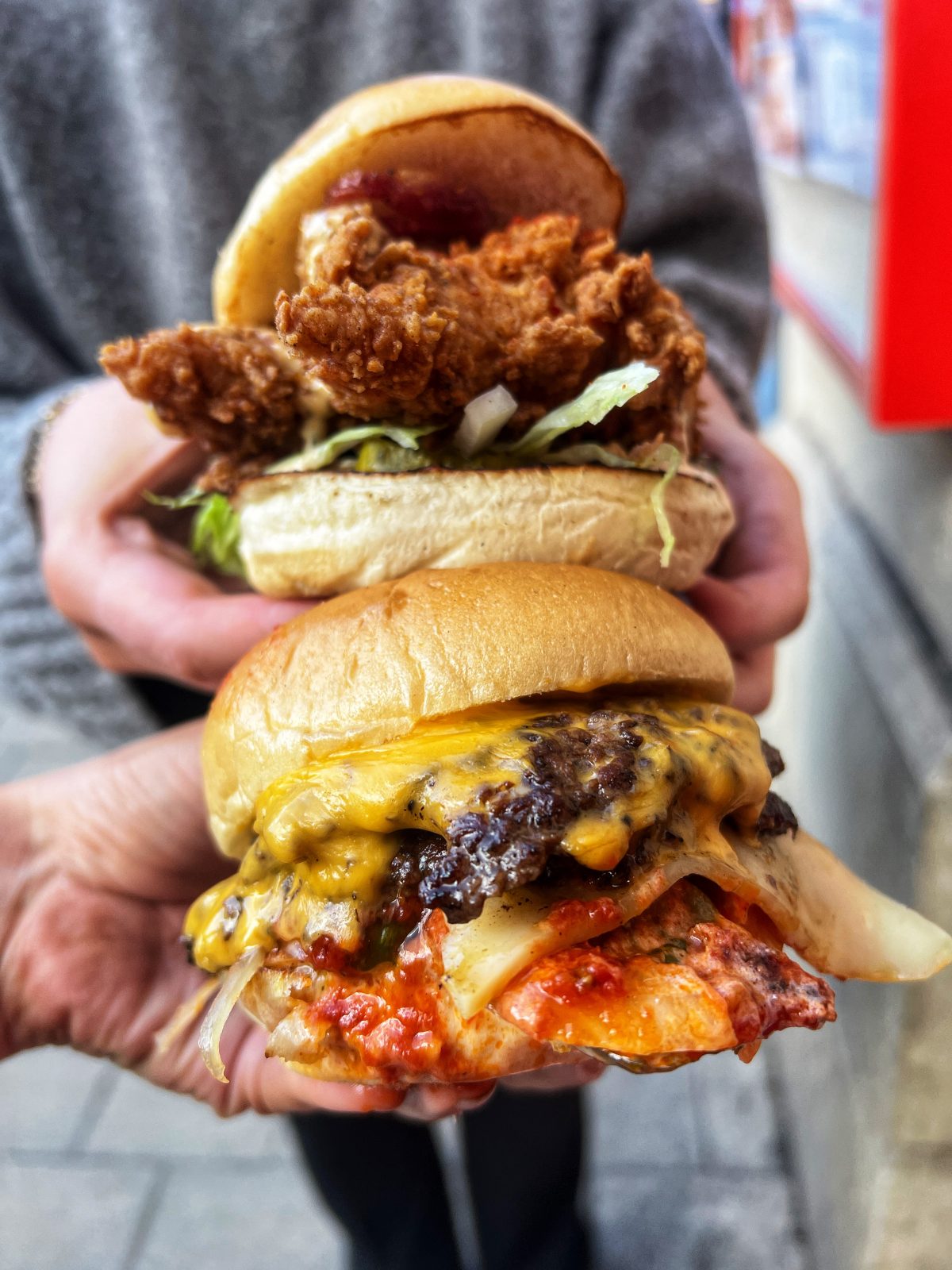 MEAT:STACK have collaborated with Scream For Pizza to create these unbeatable specials, a fantastic pizza restaurant based in Newcastle where MEAT:STACK was born.
First up is 'Brooklyn's Finest Cheeseburger' which features a garlic butter and blue cheese base, spicy pepperoni tomato sugo, house ranch, mozzarella cheese and crunchy onions.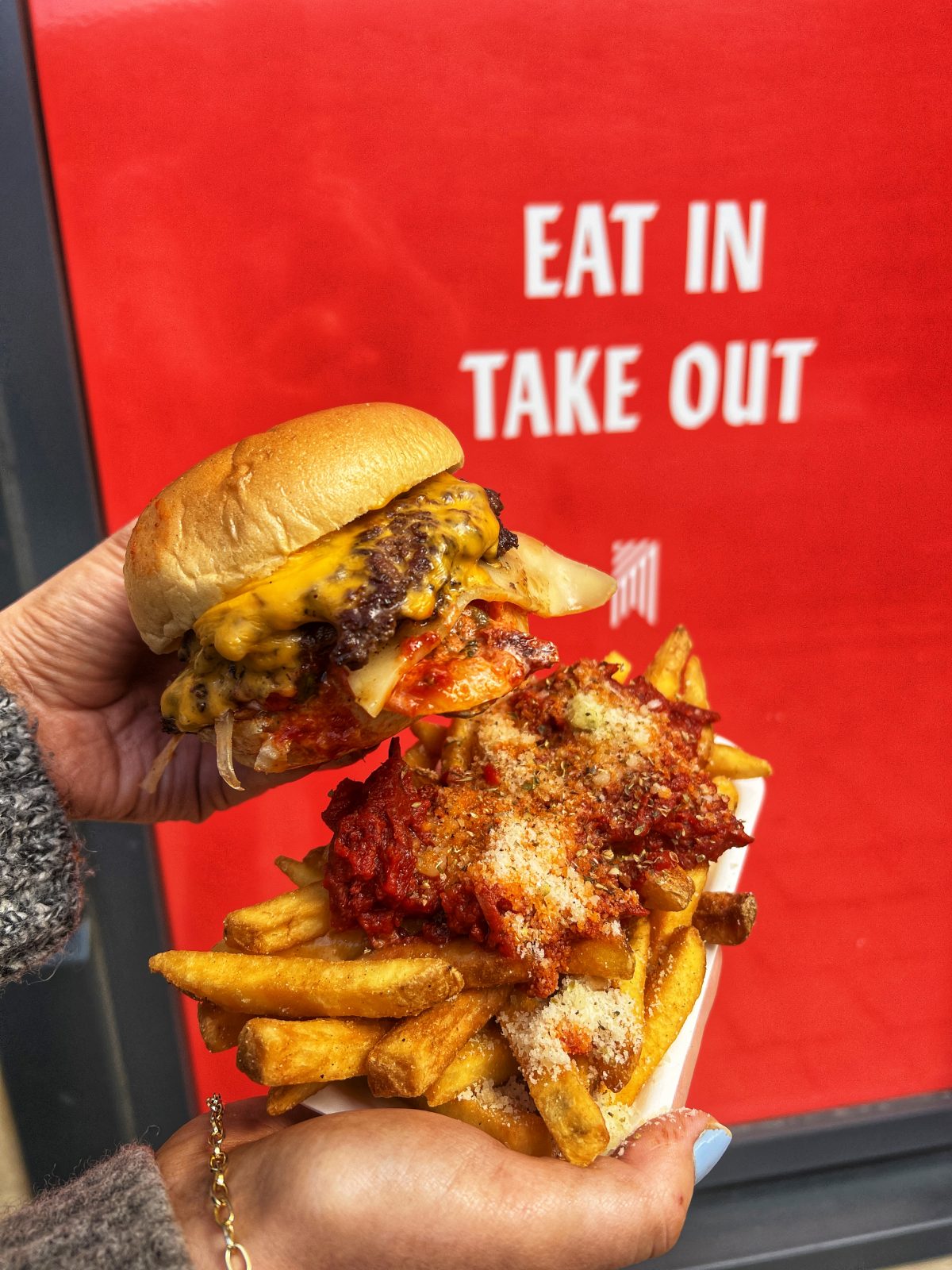 If you love pizza and burgers then you absolutely must get your chops around this, it features all your fave parts of a pizza combined with Meat:Stack's delicious grass fed, aged beef smashed patties – absolutely unreal. ⁠
⁠
And to go with your pizza burger you obviously have to get matching fries, right? The 'Screaming Fries' are stacked high with the delicious tomato sugo, lashings of parmesan cheese and finished off with a generous sprinkling of oregano. Meat:Stack's fries are always perfect, but these have been given that extra 'oomph' factor which makes them even more lip-smacking than usual.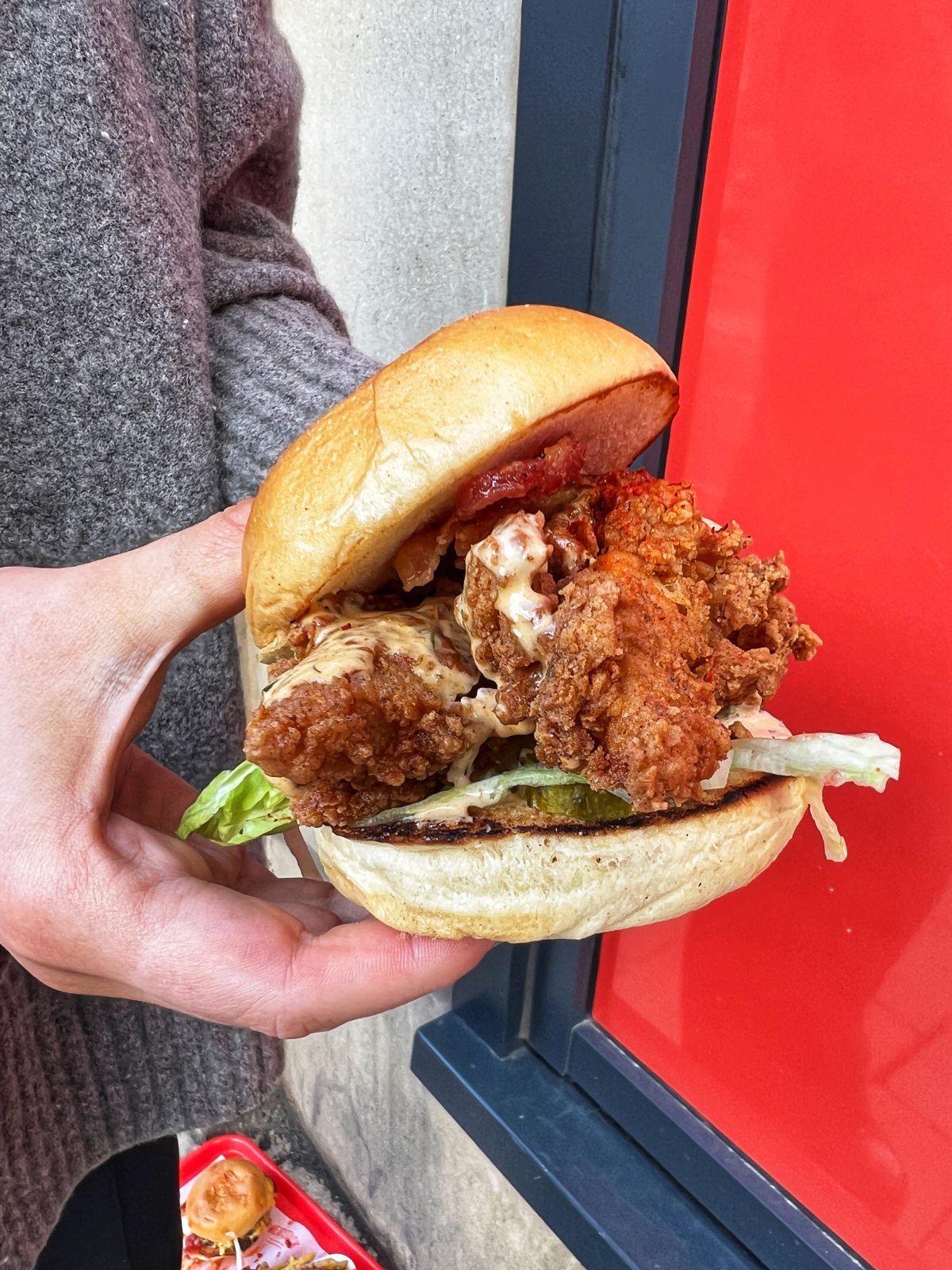 And last but not least is 'The Spicy Chicken Rancher' which features two house chicken tenders, house ranch, smokey bacon, sriracha powder, onions and lettuce. The chicken gives a super satisfying crunch and the zing of the sriracha powder cuts through the creaminess of the ranch, so naughty but so good. ⁠
These spectacular specials are only on til the end of April, so act fast and get yourself down to Meat:Stack. We promise you won't regret it or forget it for some time.
Read more: Michelin-recommended gastropub opens new site in Leeds city centre
Feature image – The Hoot Leeds