Minimum effort, maximum personality. We've hit the jackpot on these Halloween costume ideas that you can pick up in Leeds.
Halloween really feels like its crept up on us this year.
We spent all our time pumpkin picking, checking out the haunted neon displays at Leeds Light Festival and tucking into delicious witch-inspired cakes, but completely forgot to consider our costumes for the spookiest weekend of the year.
If you're anything like us, we need a last-minute costume and queuing up down the streets of Headingley, desperately trying to get into the fancy dress shop is not how we plan to spend our evenings.
Instead, we've taken inspiration from celebrities, movies and classic horror costumes to create some easy last minute Halloween costumes that you can easily pick up in the city centre.
Forget the bargain witch hat from the supermarket, we've got some far more exciting ideas for you to try this Halloween.
Squid Game Contestant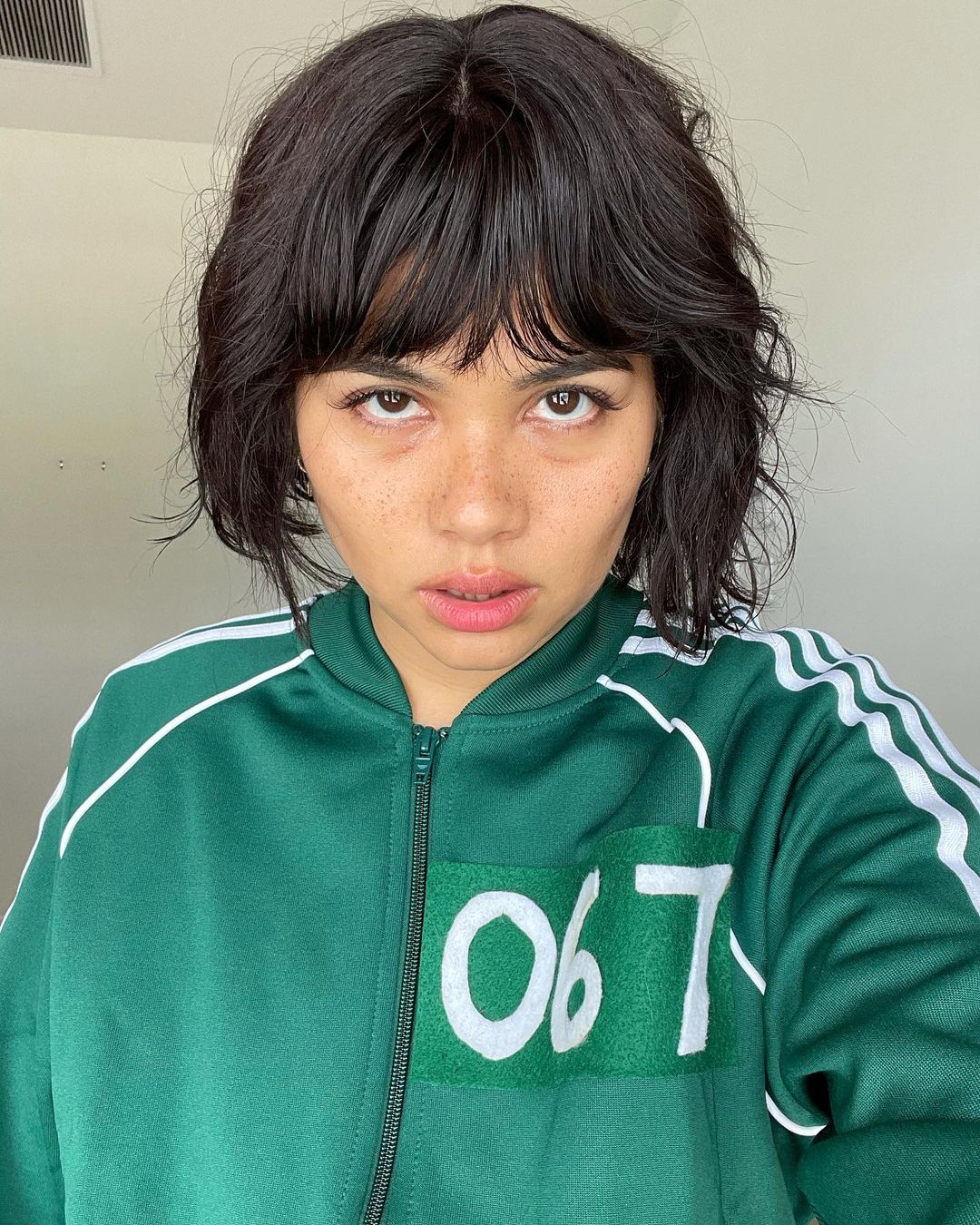 If you saw Hayley Kiyoko's amazing Squid Game costume appear on your feed over the weekend then you'll know this is one of the best costumes from the Korean-Netflix hit around. It's also really easy to recreate: all you need is a green striped jacket, think 80s Adidas, and a number tag.
Where you'll find your costume in Leeds: Ryan's Vintage Store on Duncan Street and COW Leeds near Victoria Gate.
Both stores stock what feels like an unlimited stock of brightly coloured sportswear. Their selection of Adidas jumpers will be perfect for this and by shopping vintage, you're helping the planet: win, win.
Emma Stone's Cruella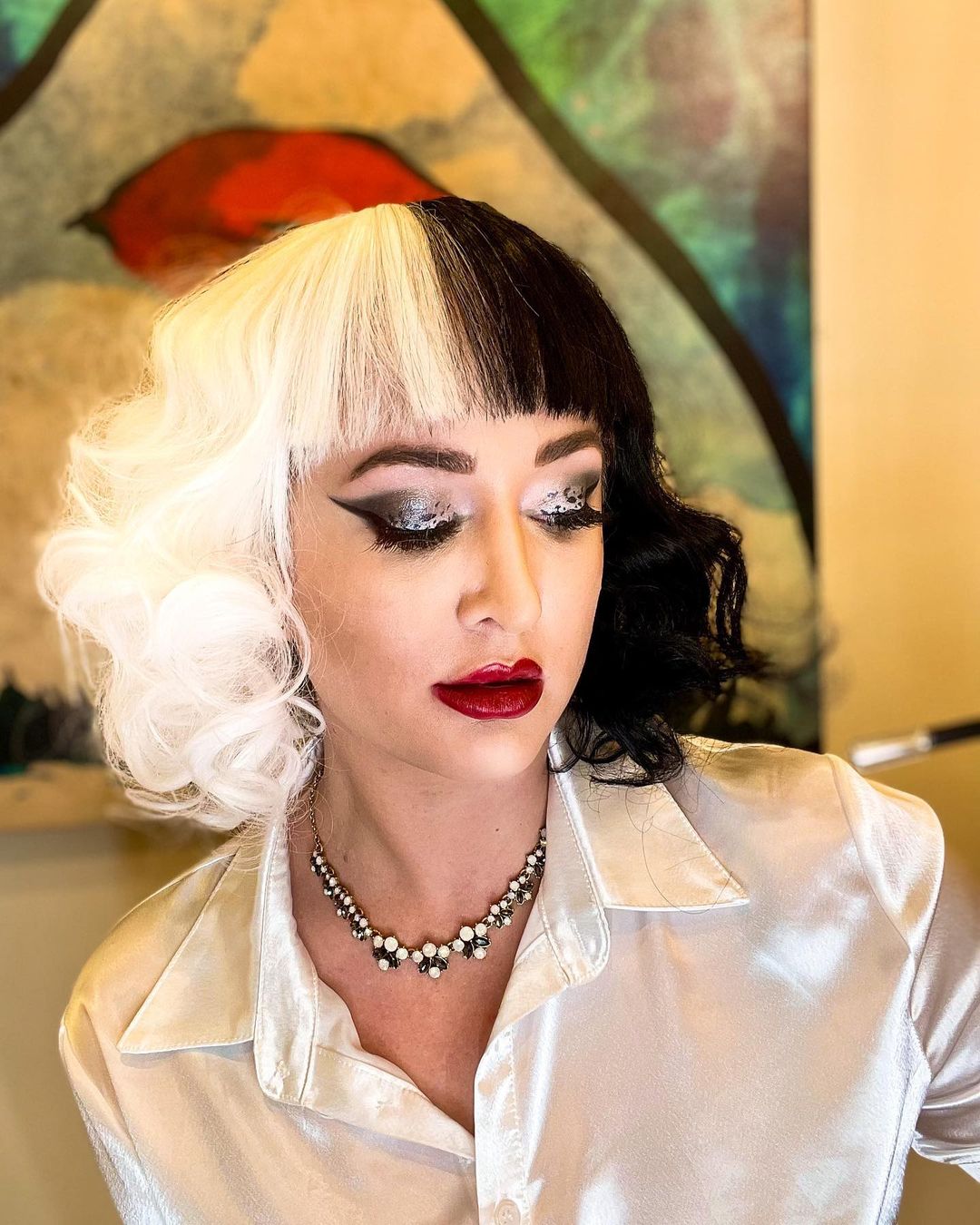 All you need to transform into Emma Stone's version of Cruella is a satin-look white shirt and plenty of bling. This easy outfit just requires some red lipstick and monochrome eyeshadow to complete the look. Dalmations are a bonus, but not essential.
Where you'll find your costume in Leeds: Mki Miyukoi Zoku in the Corn Exchange or Zara on Briggate are your shops for a crisp white shirt.
If you're not ready to commit to the two-colour hair do, then that doesn't mean you have to miss out on this easy Halloween costume. Grab some white colour hair spray from your local beauty store and spray half of your head for the same effect.
Joe from You
The serial-killer from hit Netflix show is such an easy costume to pull off. All you need is Joe's signature baseball cap and a shirt to pull off the costume. If you don't already have these items lying around in your wardrobe, we're certain a friend will. If all else fails, head over to Trinity and you'll find some great options for under £10.
Where you'll find your costume in Leeds: Clothes store in Trinity Shopping Centre have some great options. In H&M in particular you can grab a cap and shirt for around the £10.
This costume is so simple that anyone can find a Joe outfit in five minutes but the same also goes for the rest of the characters. Grab your mates and together you can create the whole cast: Love, Beck, Candace and Forty, all have similarly easy signature looks that are probably already in your home.
Sarah Sanderson from Hocus Pocus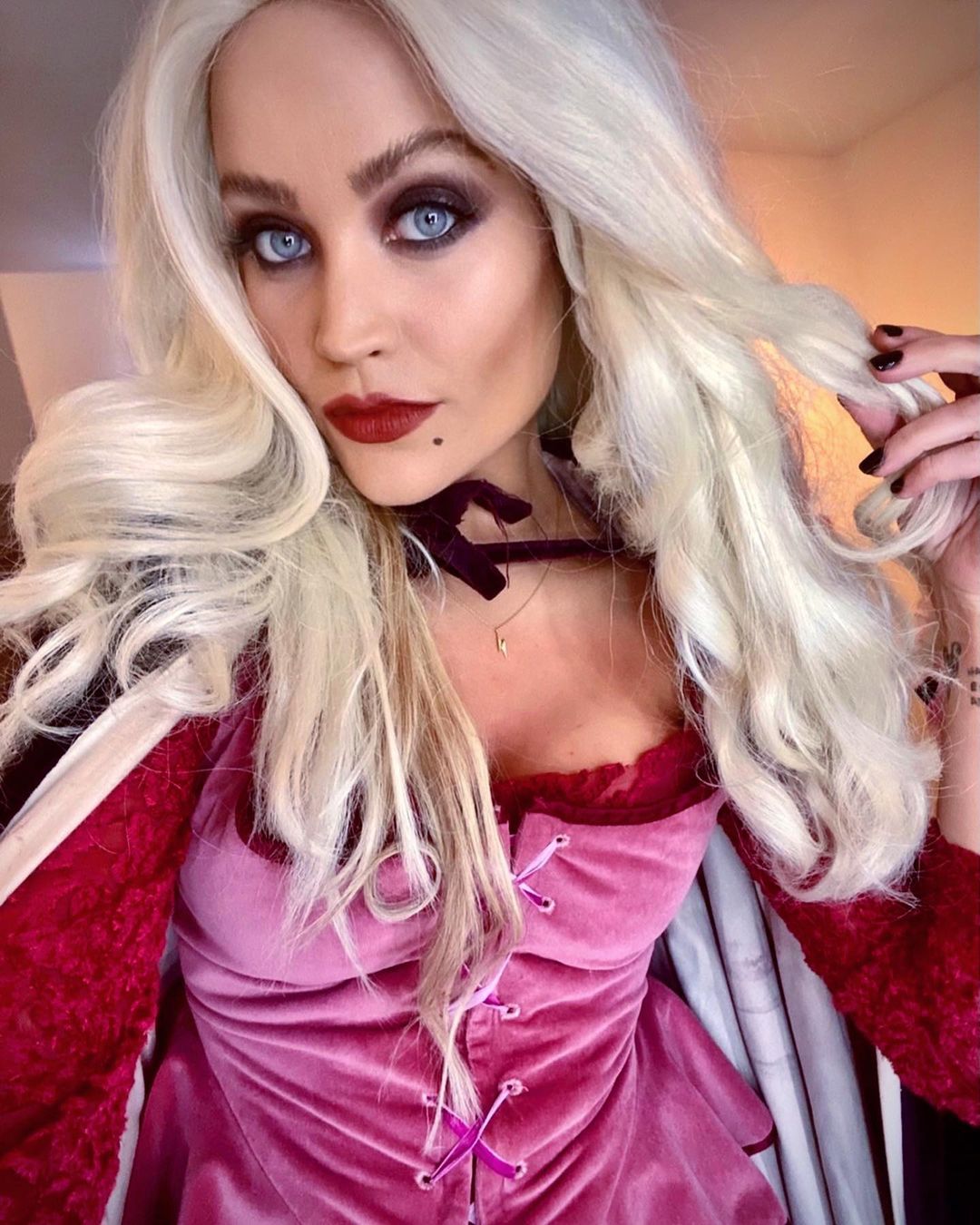 Crushed velvet and plenty of pink is all you need to channel your inner Sanderson Sister. This costume will also keep you cosy and warm if you choose to grab yourself a cape made from the comfy material: vintage stores are you go-to for this.
Where you'll find your costume in Leeds: Blue Rinse opposite the Corn Exchange or Sue Ryder Vintage on Otley Road are great bets for this one.
Laura Whitmore shared this incredible Halloween outfit with her followers over the weekend, and if you've already got the blonde hair, this costume will be a breeze. Why not head to the Hocus Pocus Bottomless Brunch in this get-up for a test run before Halloween?
Alice from Alice in Wonderland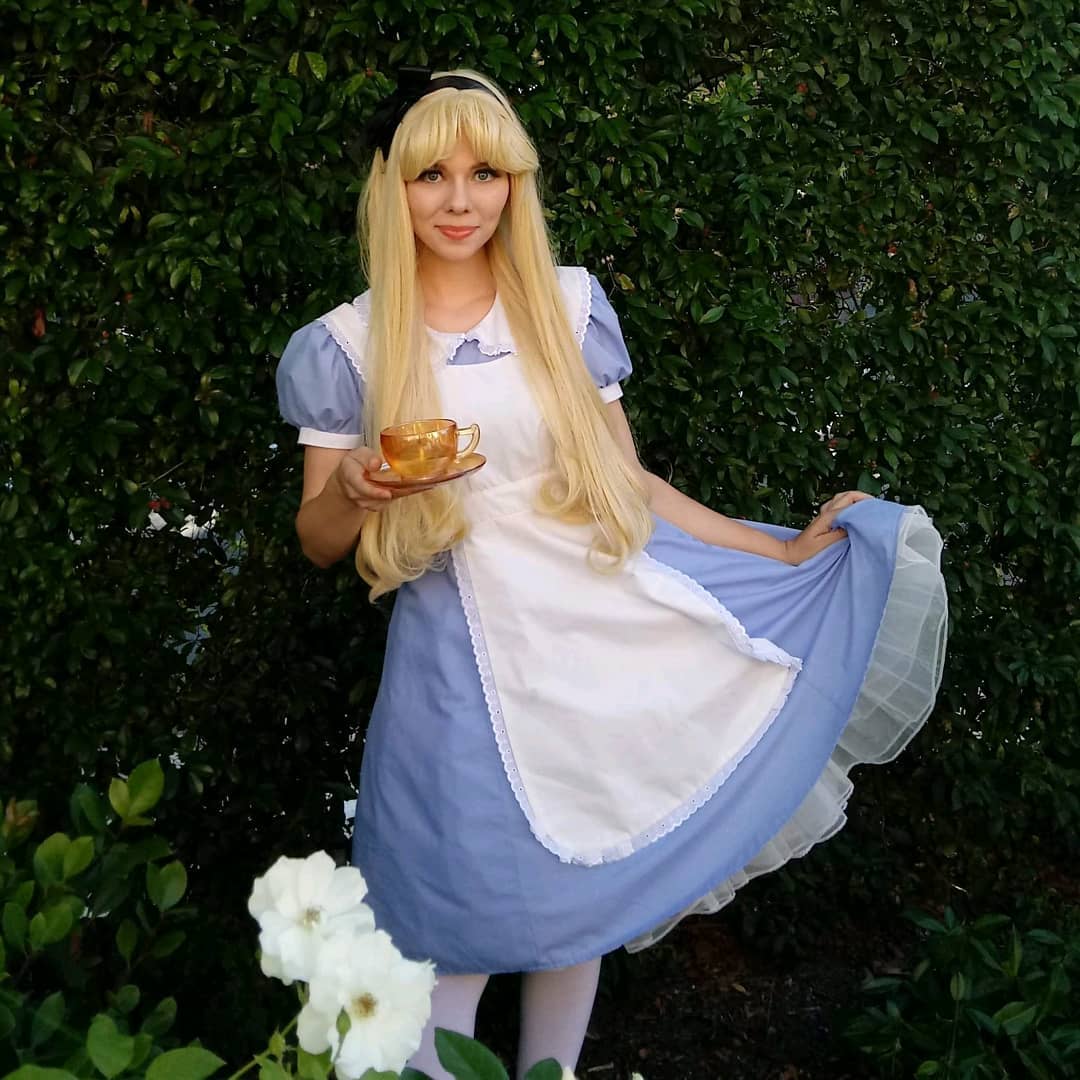 Curiouser and curiouser, this is an easy-to-recognise costume that can be recreated at home. Grab yourself a pastel blue dress (or dye an existing dress blue with ink) and add frilly material and you're good to go. You can even cut up an old shirt into the apron shape for an inexpensive solution.
Where you'll find your costume in Leeds: Hidden Wardrobe should be your one stop stop for all things Wonderland.
If you're doing group costumes, you'll also find bandanas to use as neck scarves for a Mad Hatter look and perhaps even a red printed dress for the Queen of Hearts. There's also an Alice Immersive Experience coming to Leeds in the next few weeks that these costumes will be perfect for, so why not ahead and get a costume you can reuse?
Tommy Shelby from Peaky Blinders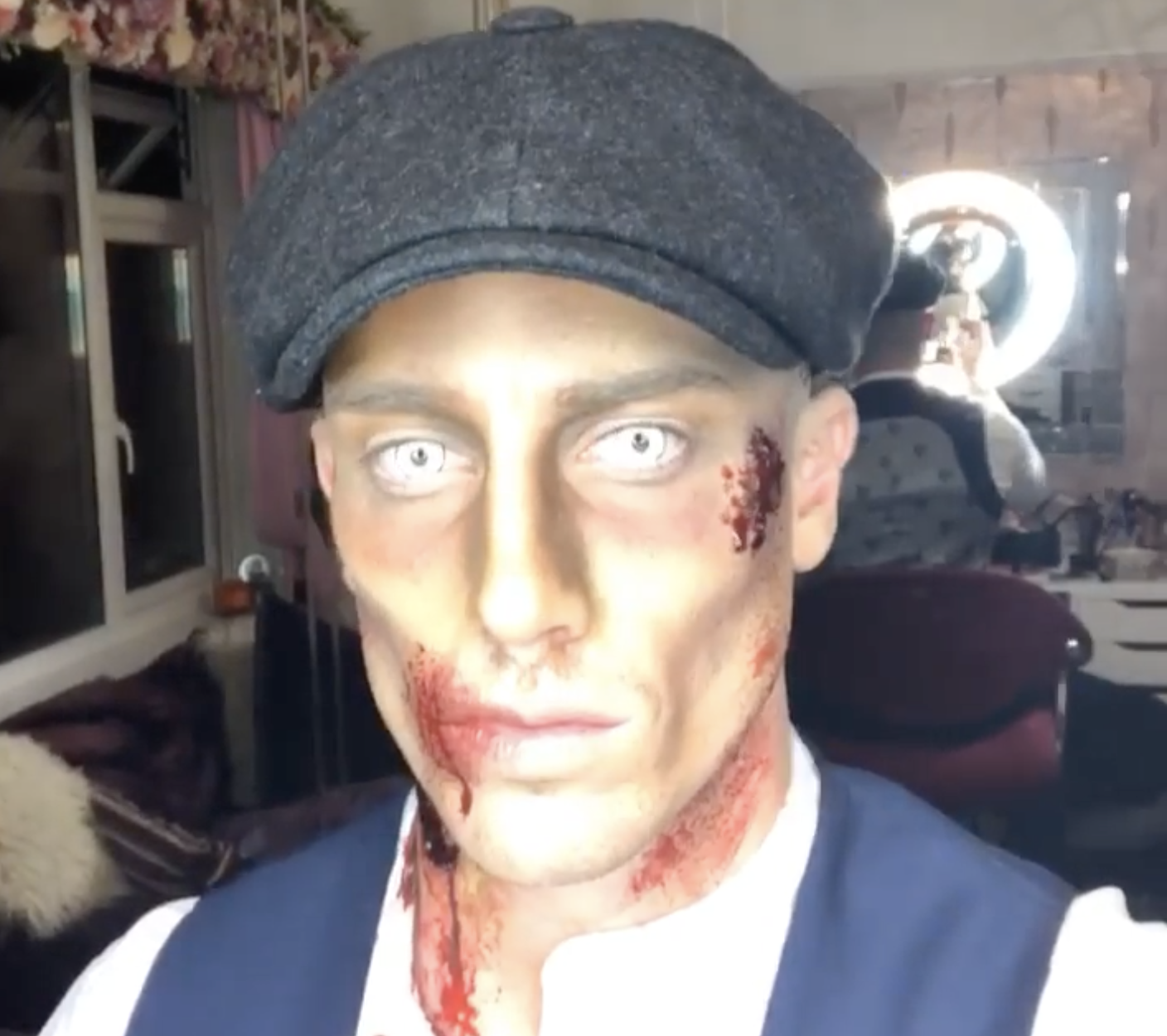 The biggest gang in Birmingham are set to return to our screens soon for the final season of Peaky Blinders, making this year the perfect excuse to dress up in your best vest. To channel your inner Shelby, all you need is a waistcoat and hat but you can use makeup to chisel your cheekbones and add some fake blood for an extra spooky look.
Where you'll find your costume in Leeds: The British Heart Foundation opposite Kirkgate Markets has a great selection of Peaky Blinder-esque hats.
The charity shop have loads of options in a range of neutral colours: perfect to differentiate costumes if you're going as a group. They also have a full rail of 20s Gatsby dresses and glamorous accessories for anyone wanting to dress as Ada or Polly.
Charlie and the Chocolate Factory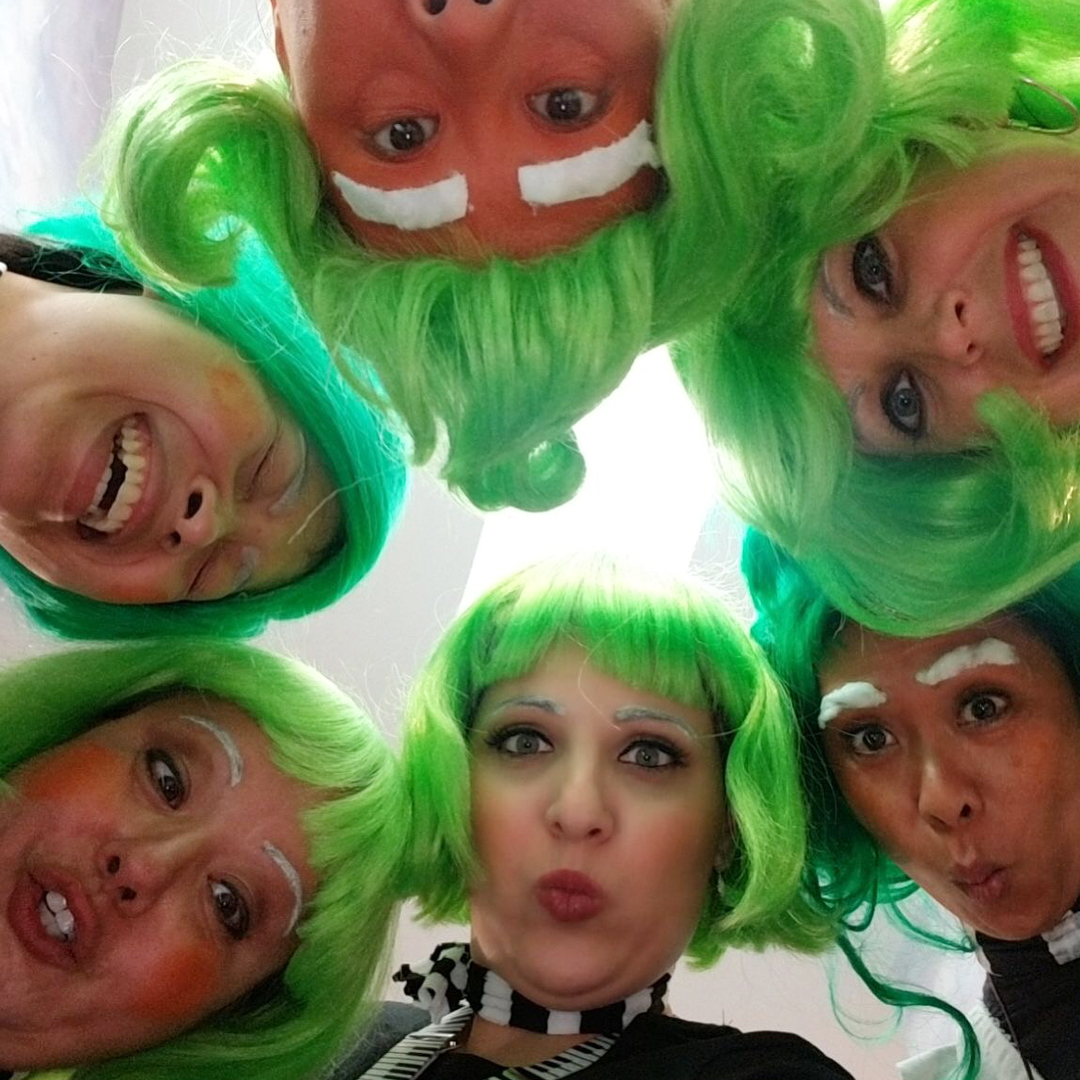 Group costumes can be stressful, especially when it comes to knowing how many costumes you need. This Oompa Lumpa costume from Charlie and the Chocolate Factory is the ideal quick-fix as you can have as many or as little as you like: all you need in green hair.
Where you'll find your costume in Leeds: Superdrug sell spray-on hair colours that wash out. Grab a neon green bottle and a white eyeliner for your brows and you're sorted.
If you're feeling creative, you could also try and create costumes for Willy Wonka or the five lucky golden ticket winners.
Let your pooch do the talking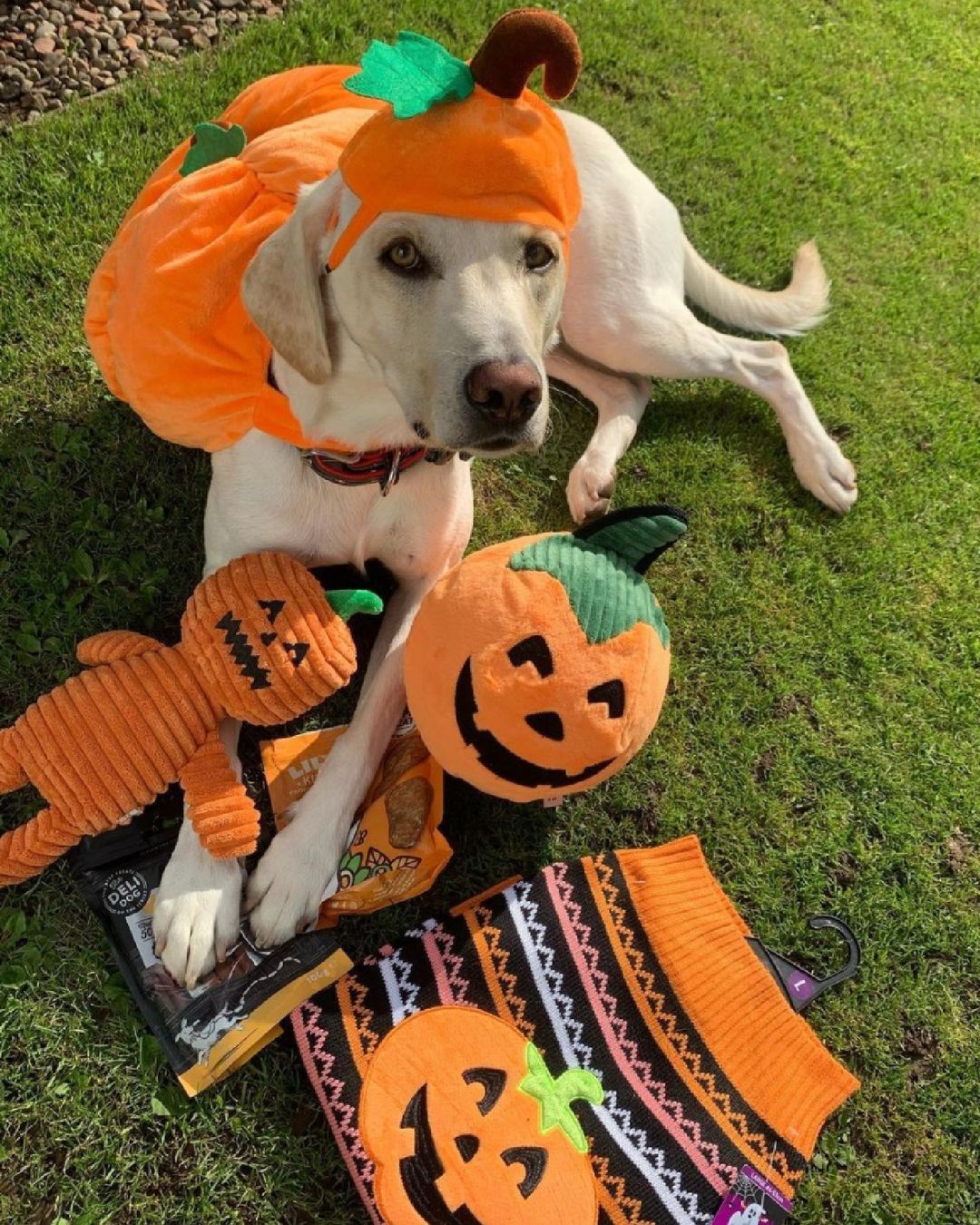 Let's face it. If you take your four-legged friend anywhere this Halloween, they're going to be the centre of attention. So why not just become their side-kick for the night? Dress up your dog to the nines and then dress in the same colour.
Where you'll find your costume in Leeds: Pets at Home in Headingley, Kirkstall Bridge Shopping Centre or Crown Point in the city centre have all the dog-friendly costumes you need.
For a pumpkin, throw on some orange tights or draw on a spooky pumpkin-style grimace with makeup to match. Pets at Home are also offering Halloween spa treatments in their Groom Room for all pooches where your pride and joy will get a free Halloween bandana that will also do just the trick.
Feature Image- Daniela Jarvis, Instagram