Leeds is hardly short of great places for a drink, in fact, the city's absolutely teeming with them. From cosy pubs with roaring fires to swanky cocktail bars that ooze glitz and glamour, there are some great places to head for a drink in the city.
But if you're looking for something a little different, somewhere with that je ne sais quoi, then give one of Leeds secret and hidden bars a look-in for an extra-special night of drinking.
From members-only bars to speakeasies sequestered behind working tailors and barber shops, Leeds has some brilliant secret sipping spots well worth seeking out.
Keep reading to discover some of the best-hidden bars in Leeds.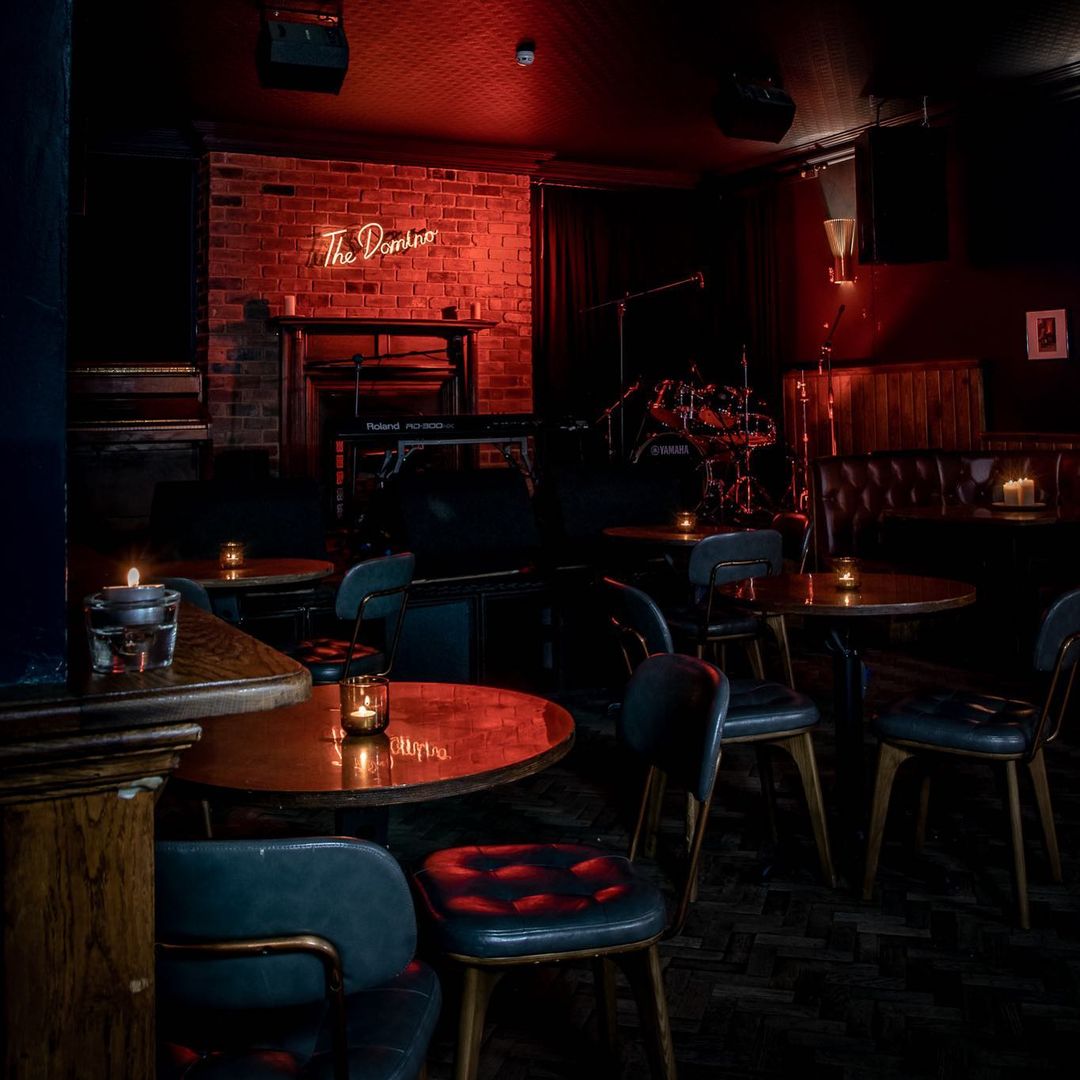 The Domino
Hidden beneath a barbershop in the Grand Arcade, you need to walk straight through Lords Barbering and down the back stairs to discover secret Leeds bar The Domino. Cosy booths abound, and there's often live jazz music on the stage – which is known for hosting some seriously talented musicians.
Alongside an extensive wine and beer list, you'll also find some top-notch cocktails on the drinks list here. Head down for a combination of timeless classics, re-works of favourites, and signature mixes like oat milk white Russians, strawberry and watermelon Ambratos, and a Riesling cobbler made with riesling wine, peach, lemon and soda.
Find it at 7 Grand Arcade, Leeds LS1 6PG.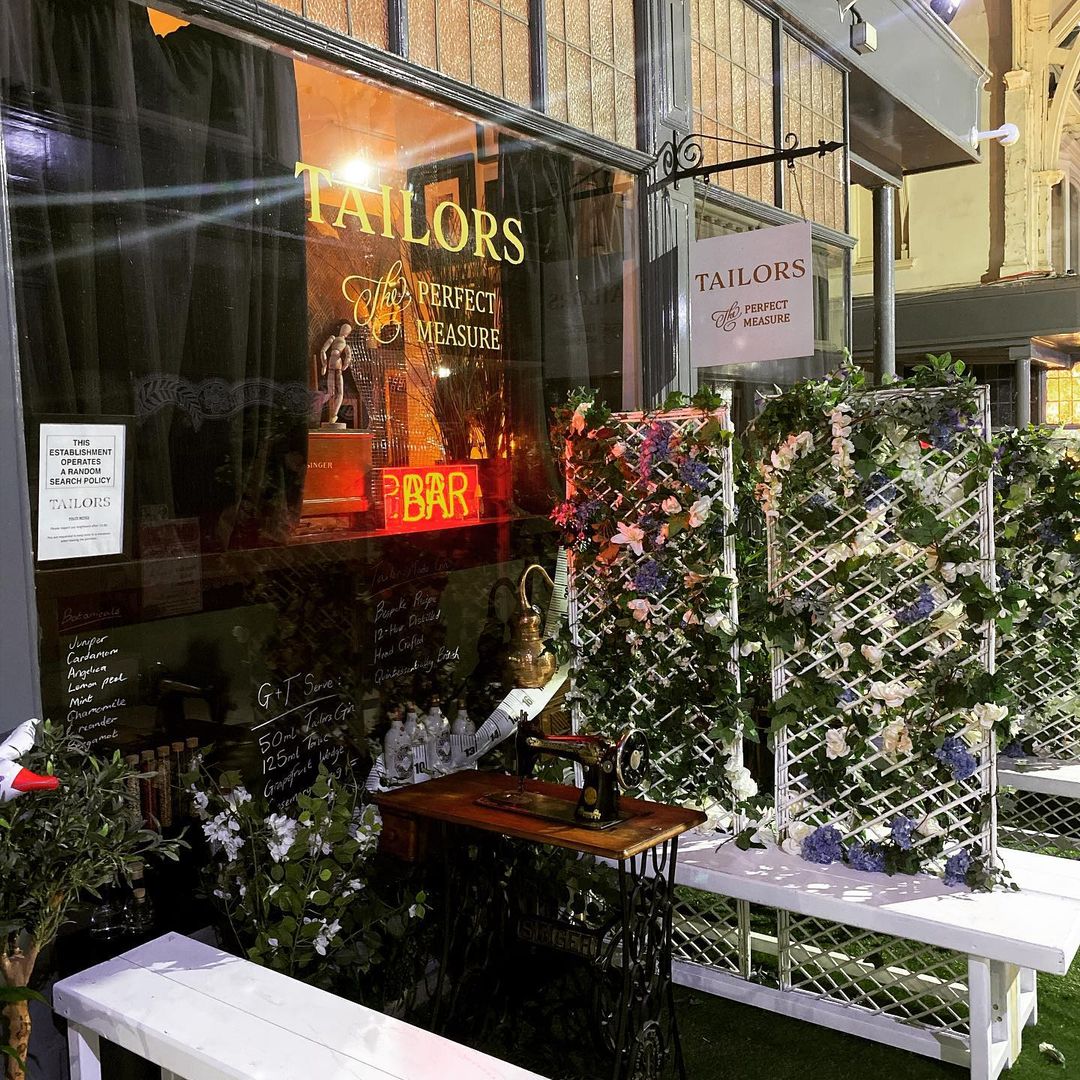 Tailors
Determined to revive the 1920s American prohibition era, this gin bar is the city's ultimate speakeasy destination. Hidden inside a working tailor's shop at Grand Arcade, by day you can book fittings and choose from Yorkshire-made fabrics, linings, and finishes.
But from 6 pm on a Thursday night throughout the weekend, this quintessentially British bespoke tailor shop becomes a prohibition-inspired gin lounge – serving iconic cocktails from the era alongside its own house gin, aptly named Tailors.
Promising visitors a night of Gatsby-esque glamour, you're invited to rummage in the vintage costume racks for the perfect tailcoat, top hat, or flapper dress, before plonking down at one of the up-cycled sewing tables for a few cocktails or perfect serve g&t.
Find it at 23-24 Grand Arcade, Leeds LS1 6PG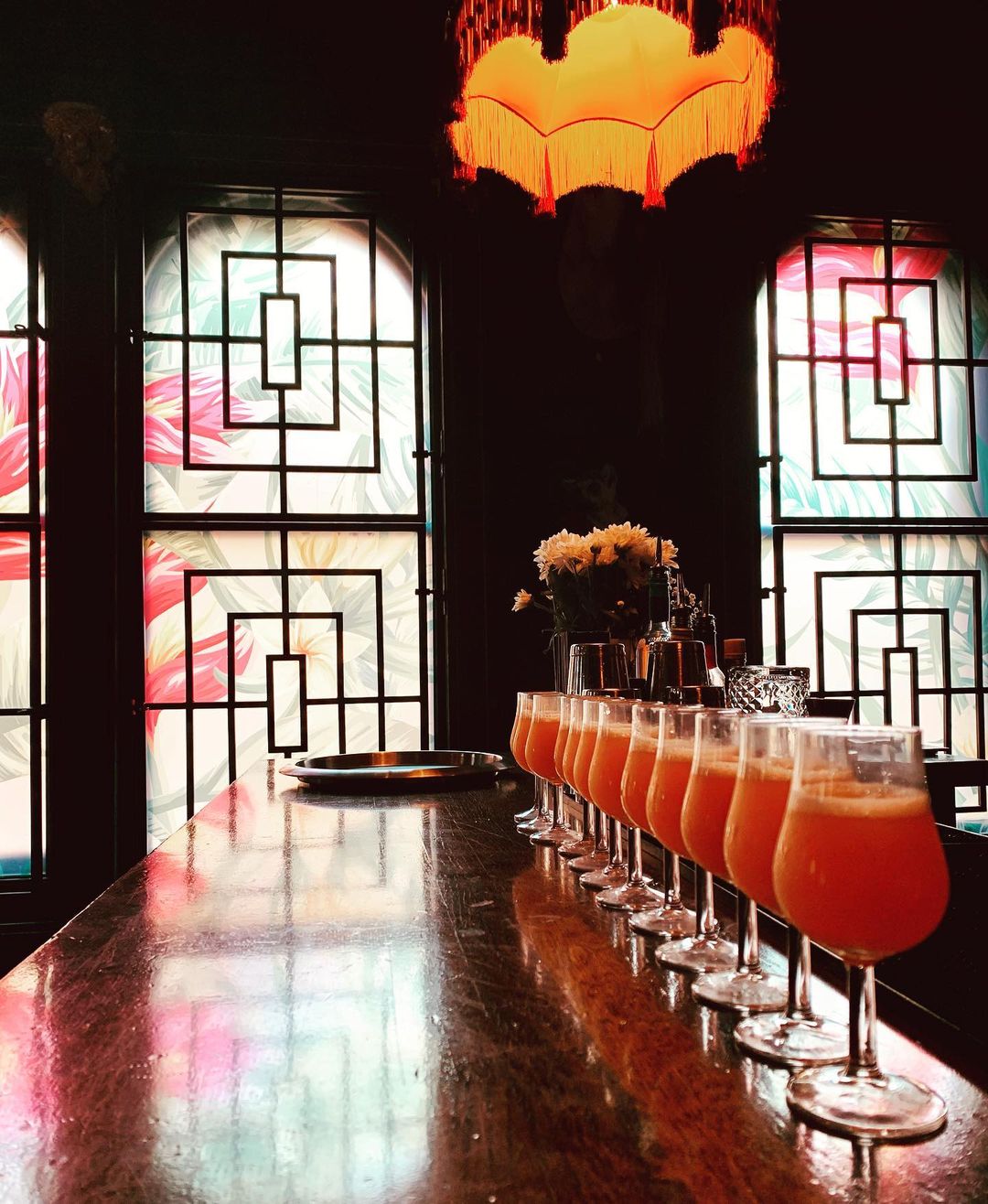 The Maven
The Maven might just be the worst kept secret in Leeds, but that doesn't mean it's not a great cocktail bar. The first secret bar of its kind to open in the city, its black, unmarked door remains nondescript to this day whilst the bar itself sits up a flight of stairs above Call Lane.
The main menu focuses mostly on gin and rum, with a handful of vodka and whiskey drinks alongside. On top of this, The Maven also has a 6-flight cocktail tasting menu and an aperitivo menu packed with negronis and Campari sodas, dedicated to the Italian drinking culture.
There's also two private rooms here, a secret bar within the secret bar sponsored by Monkey 47, and a second-floor party room known as the Green Room.
Find it at 1 Call Ln, Leeds LS1 7DH.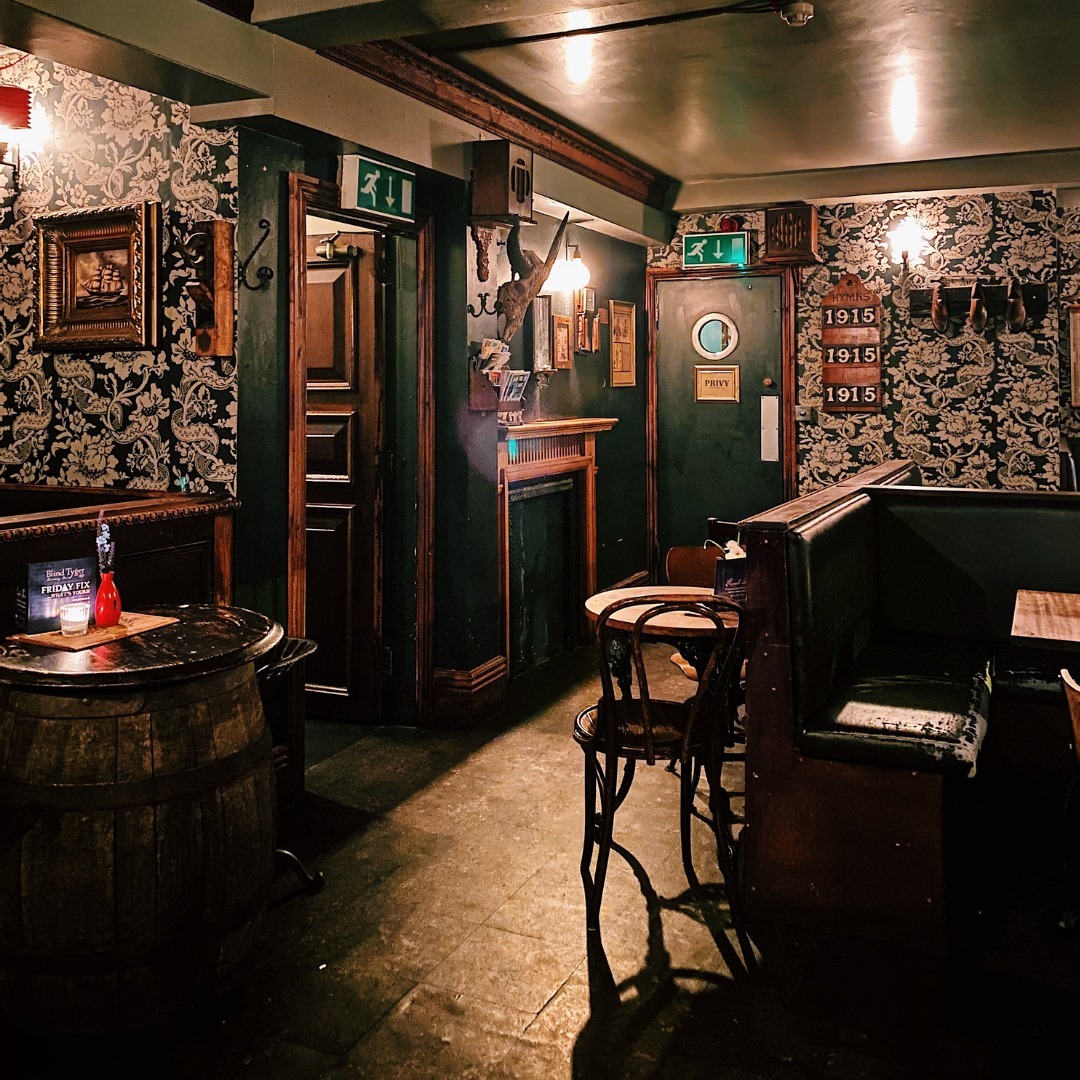 Blind Tyger
Owned by the team behind Smokestack, Blind Tyger sits above sister site Sandinista on Cross Belgrave Street. The candle lit bar, accessed via an unmarked door at street level, is all dark wood and sumptuous leather seats and boasts a strong selection of spirits on its back bar.
Homemade ingredients are also a big part of the menu, which draws inspiration from far-flung corners of the world as well as from Yorkshire's doorstep. Must-tries include the 'God's own cocktail', made with Wyborowa vodka, rhubarb, pomegranate, and pineapple, it's described as an 'easy-going number with added Yorkshire'.
Elsewhere, you'll find juleps, highballs, and Blind Tyger's twist on Britain's favourite cocktail – the espresso martini. Called the 'Wake and Bake', it's made with banana bread-infused Doorly's 5-year old rum, muscovado sugar, Pedro Ximénez, and espresso.
Find it at 5 Cross Belgrave St, Leeds LS2 8JP.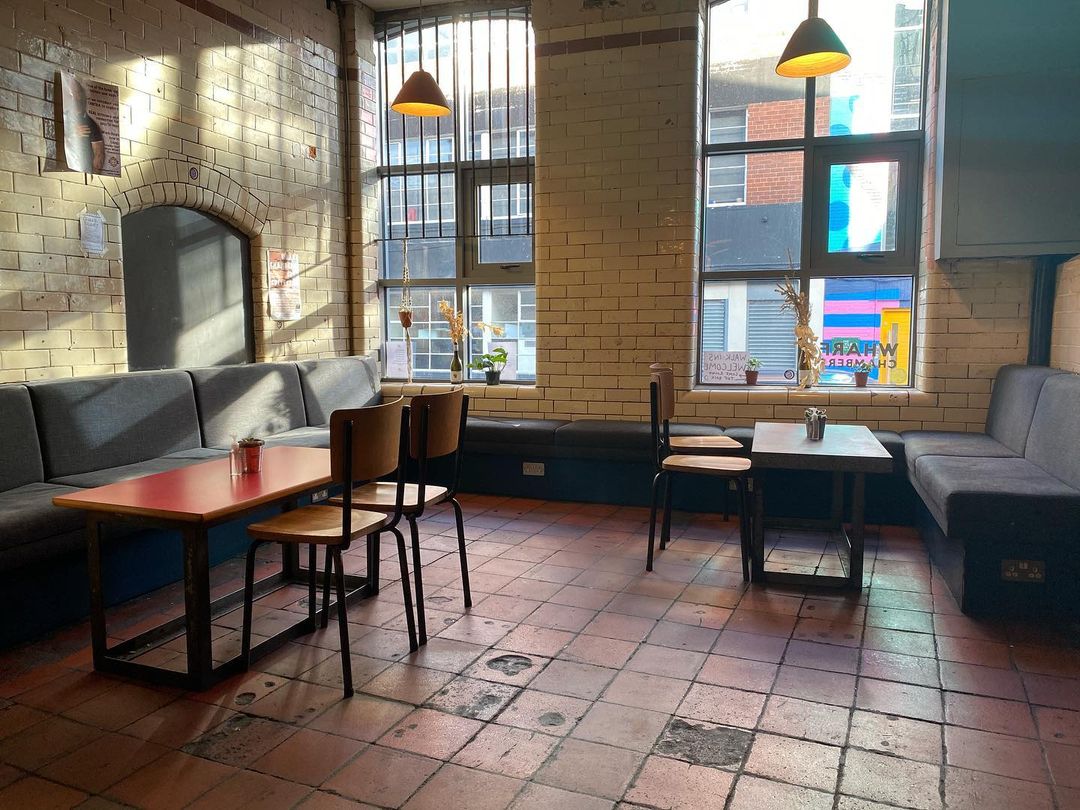 Wharf Chambers
This members-only club offers some top-drawer craft ales and beers and is run entirely by its own members. With joining fees set at a very reasonable £2 a year (or £15 for a lifetime), it's well worth the money – getting you access not just to the bar but also to the gigs and other events that take place here.
The worker-run co-op bar, venue, and community space is run exclusively for members – with gigs, film nights/ afternoons, art and craft events, writers' workshops, and more all programmed throughout the week. Membership takes 48 hours to take effect, so make sure to sign up well in advance of heading down.
Find it at 23-25 Wharf St, Leeds LS2 7EQ.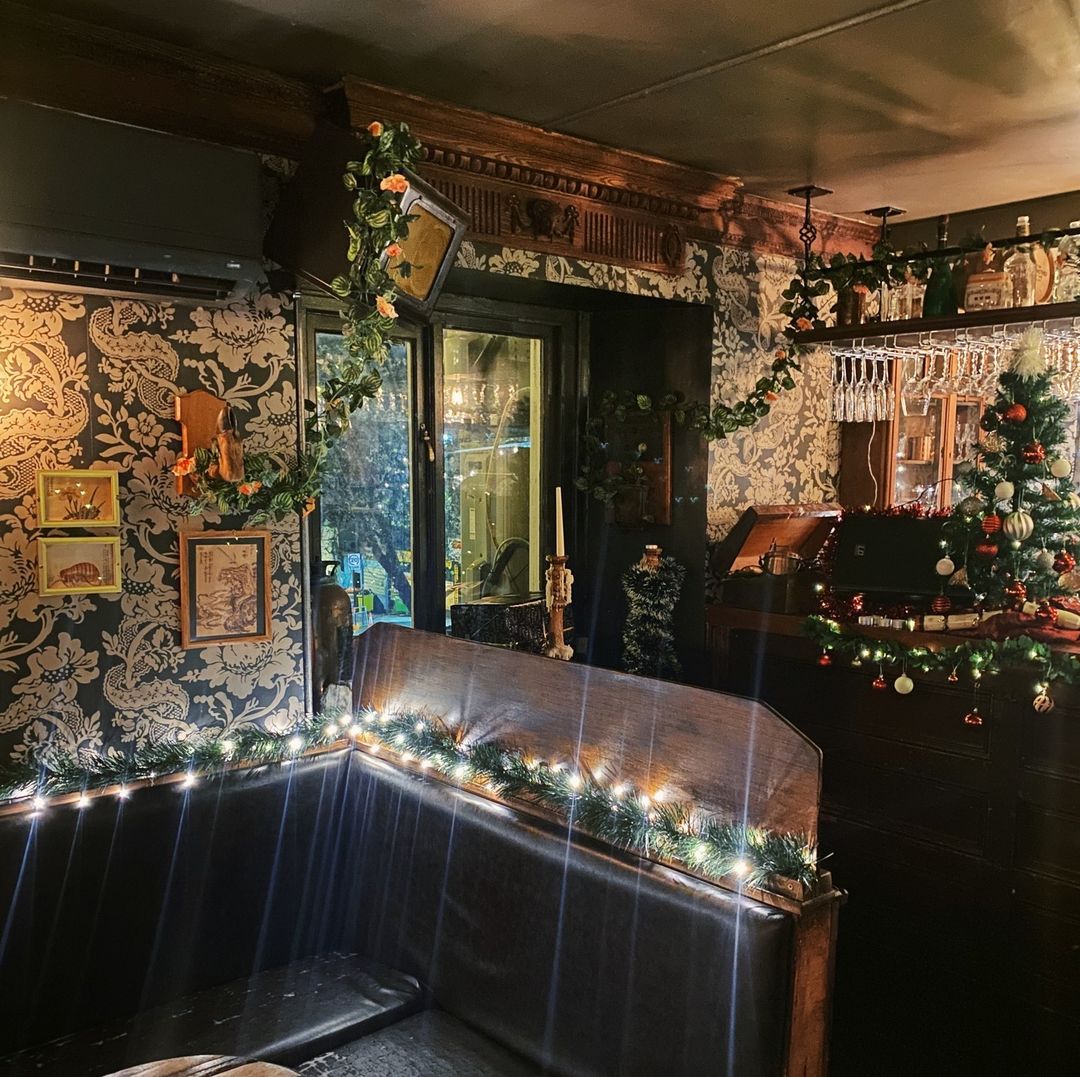 Smokestack
Not strictly secret, but you definitely need to know that it's there – the music on the stairs at Smokestack is a good sign that you're in the right place. Inspired by New Orleans cocktails and music, the bar itself is filled with retro booze posters that hark back to a different era.
The drinks list, meanwhile, features a mix of frequently-changing new cocktails (termed 'floor fillers') and back catalogue favourites ('re-issues). For iconic twists on classics like the negroni, old fashioned, white lady and more – plus reinvented takes on the likes of Aperol Spritz, Zombies and French martinis, look no further.
Find it at 159A Lower Briggate, Leeds LS1 6LY.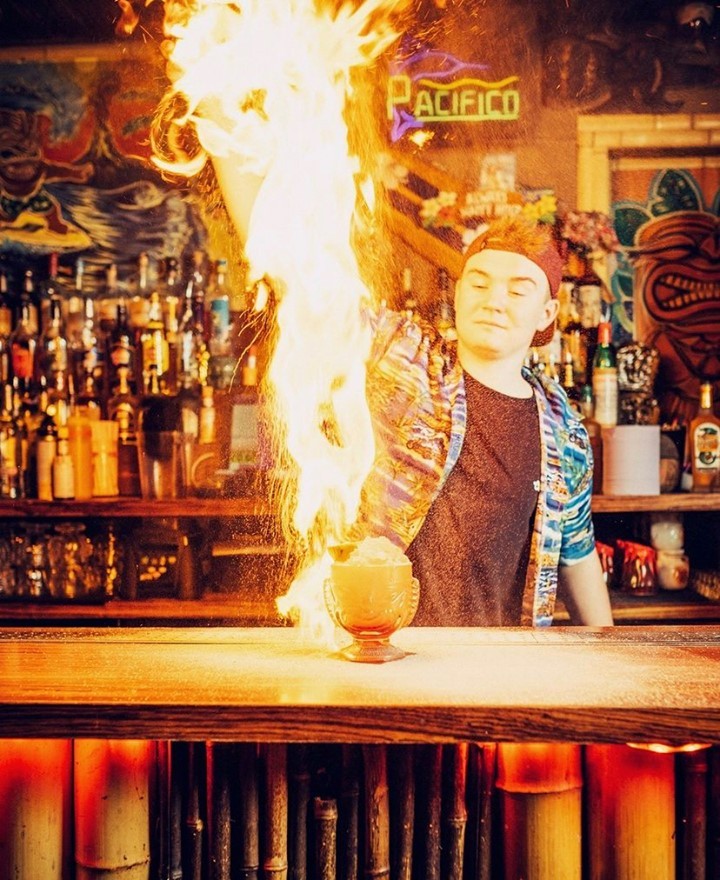 Tiki Hideaway
Tucked above Call Lane Social, this not-to-secret hideaway boasts a tropical menu of 1950s-inspired Polynesian cocktails. Head down for lots of rum, fire, sugar and citrus – the four pillars of Tiki, essentially.
Alongside classics like Mai Tais and Dark and Stormys, you'll also find a decent selection of house signatures like the 'green coco cumber', a refreshing mix of gin, muddled cucumber, pineapple, Quaglia bergamotto and lime; and the 'Don Mixo', which combines Don Q Anejo dark rum and bergamot-infused Italicus liqueur with almonds, lime, and a pineapple-ring garnish.
If you're looking for a fun bar that doesn't take itself too seriously, Tiki Hideaway is the one. You should get a good dance in here, too.
38 Call Ln, Leeds LS1 6DT.
Pixel Bar
This video game bar is tucked away on Great George street. A bit out of the way, it's definitely a destination bar – popular with those in the know for its video game-themed cocktails, which include the likes of the 'Jigglypuff', 'Princess Perch' and the 'Yoshi's Island Iced Tea.'
Pixel Bar's fully-themed cocktail menu also features a signature Pokemon-inspired drink, called 'Who's that pokemon?'' – a combination of vodka, lemon juice, soda and your choice of flavoured syrup. Garnished with a Pokemon card for ultimate gamer touch, it comes in flavours strawberry, blue curacao, green apple, bubblegum, pineapple, blackcurrant or elderflower.
You can also get your hands on potion shots promising 'stamina' and 'full health', not to mention play games on a mix of new consoles, retro arcade games and high-spec PCs.
Feature image – The Domino Leeds