A whopping 31-storey tower block, nicknamed 'The Transformer', will be built at the top of Leeds city centre's western getaway.
The impressive building will be erected just off Wellington Street, in between Westgate and Cropper Gate.
The tower block, that is said to include 399 flats within it, has just been given planning permission by the city council.
The investment is part of a number of exciting regeneration schemes materialising in that part of the city centre.
Despite a total of eight objections to the building from members of public, who's main concerns were it's garish appearance, the go-ahead for the building met with no objections at a recent council meeting last Thursday 3 November 2023.
Local Labour councillor Asghar Khan expressed his support for the development, calling it "eye-catching" and "lovely".
Conservative councillor, Dan Cohen, commented on the building: "I think this is a really great building. It's a proper landmark building. It's a great design.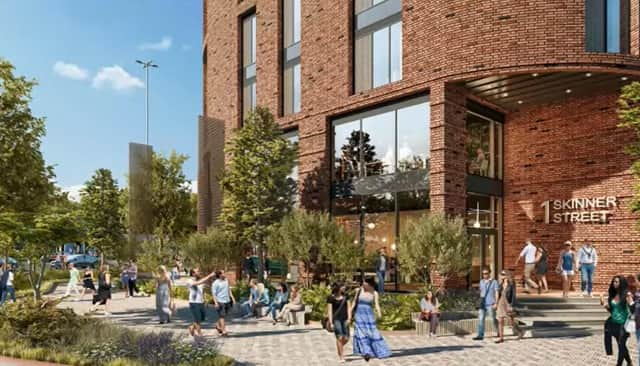 "My colleague here has said it looks like a Transformer. It looks like you've pulled its leg out and you're about to turn it into something. In our never-ending bid of naming buildings, we're henceforth naming that building 'The Transformer'."
Read more: Morley wins full approval for £24.3m Town Fund grant
Members of the plans panel placed their vote for the building on Thursday with the result being a unanimous yes to allowing the development to move forward.
The application is separate to plans for that of a neighbouring development close to Leeds' old international pool site, which were criticised last month for their "1970s-style" and design.
'The Transformer' is predicted to be a new Leeds landmark and we're excited for the opportunities it will bring to the already flourishing city centre.
Read more: Hirst's Yard issued Partial Closure Order after "serious incidents of anti-social behaviour"
Feature image – LDR