As the students return and the new academic year comes around once more, there's plenty of new bars with cosy corners to meet your mates for a good old catch up.
But how many of them allow you to lose yourself for hours playing different games?
Board games are the original ice breakers and Christmas classics for good reason – they get everyone involved and no matter your age or ability, there's always something suitable.
And now there's space in Leeds combining the best of board games and bars together.
Opening from Monday 18 September, Beyond Board will be open to everyone: students and non-students alike (and is perfect for taking the kids over too – it's completely child-friendly), over at The Hive, inside Leeds Beckett Student Union.
The game selection on offer is going to be vast – you'll find everything from Cranium and Connect 4 to Mysterium, a ghost-murder-mystery game, and Sushi Go Party!, a game that involves creating 'a party platter of mega maki, super sashimi, and endless edamame'.
Best of all, it's not going to break the bank either.
It's just £2.50 per person, per hour for students and £4 for non-students to rent a game or you can take on a Beyond Board membership for £15 a month for unlimited game time.
You'll also be able to bring your own snacks into The Hive, although food is available from the bar.
In a world where you'll struggle to get a pint for under a fiver and a day out seems to cost more than ever before, it's great to see a new spot open with budget-conscious Loiners in mind.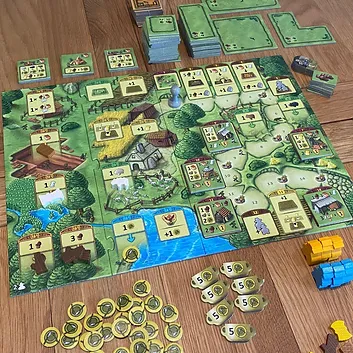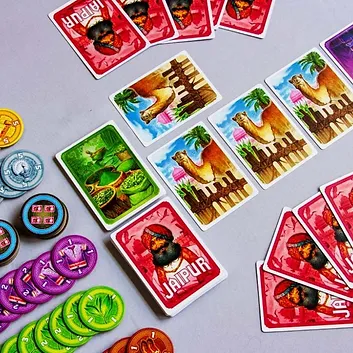 The full list of games currently set to be available at Beyond Board include:
7 Wonders Duel
A Game of Life
Agricola
Anomia
Ark Nova
Arkham Horror: The Card Game
Articulate
Bananagrams!
Battleship
Betrayal at house on the hill
Blokus
Blood Rage
Boggle
Brass: Birmingham
Carrom
Cascadia
Catan
Chess / Backgammon / Draughts
Chinese Checkers
City Skyline: Thames and Kosmos
Cluedo
Codenames: Duet
Connect 4
Corks
Cranium
Dobble
Dominos
Dune: Imperium
Dungeons & Dragons: Wrath of Ashardalon
Exploding Kittens: Good vs Evil
Game For Fame
Gloomhaven: Jaws of the lion
Guess Who
Jigsaws (different options with 250 pieces)
Jaipur
Jenga
Kerplunk
Kluster
Ludo / Pachisi
Mahjong
Macala (Ayo / Oware / Kalah)
Monopoly
Mysterium
Pandemic
Payday
Project L
Ring Toss
Risk
Root: A Game of Woodland Might & Right
Rummikub
Scrabble
Scythe
Shut The Box
Slingshot Hockey
Small World, World of Warcraft
Snakes and Ladders
Splendor
Splendor Duel
Star Wars: Rebellion
Subbuteo Champions: League Edition
Super Hazard Quest
Sushi Go Party!
Taboo
Terraforming Mars
The Chase
The Witcher: Old World
Trivial Pursuit
Undaunted: Normandy
Uno
Unstable Unicorn
War of the Ring
Wavelength
Wingspan
Xiangqi Chinese Chess
Beyond Board said: "We wanted to create a space that really embraced board games…. not just by being a bar and having the odd dusty game of Monopoly or Jenga pulled off a shelf (don't get me wrong, we'll have plenty of classics too)… but we wanted to have the latest and greatest board games that are coming to market… in an extensive list that will only ever grow, as customers can use our site to recommend more games to us that we can add to the collection."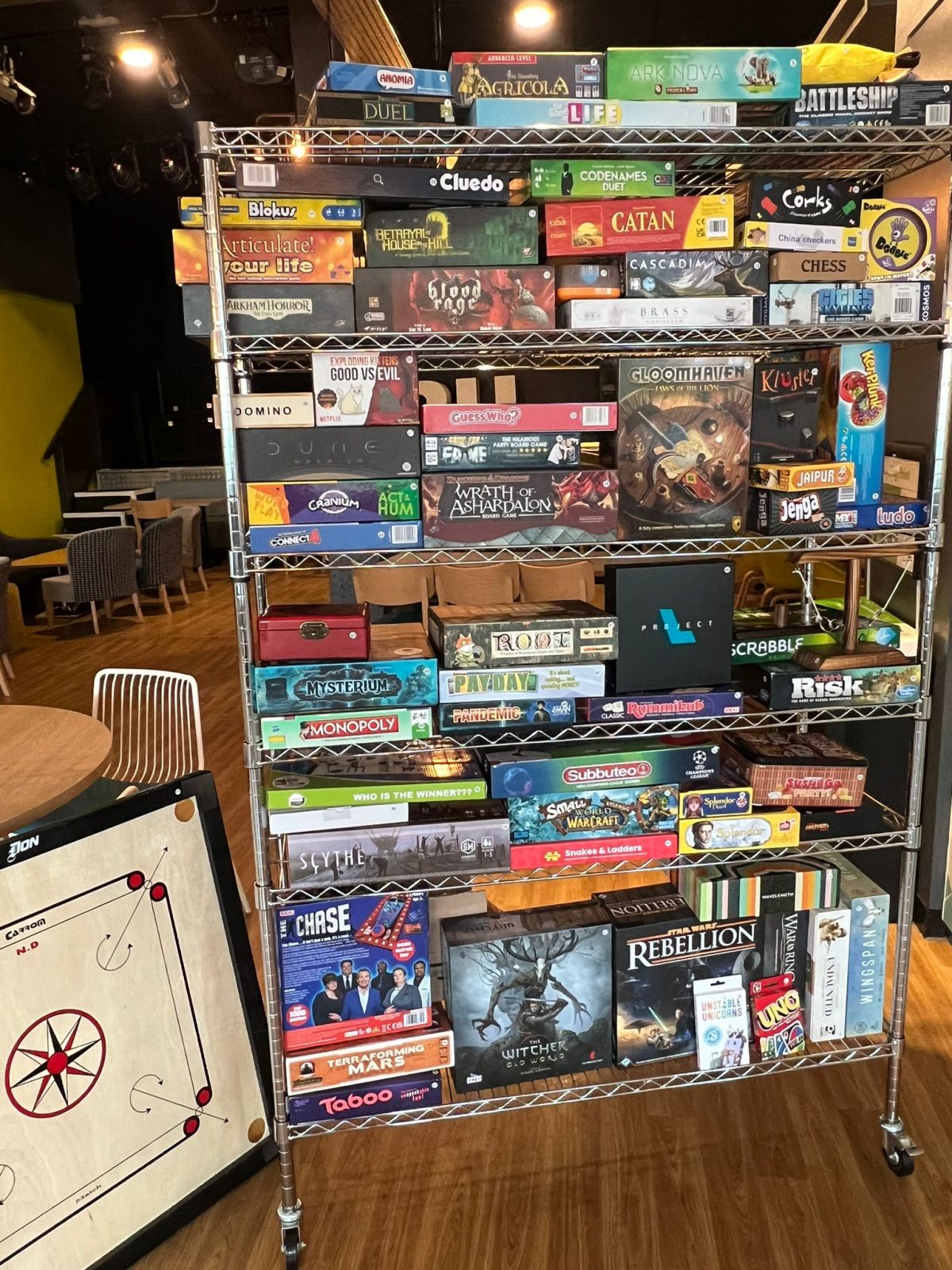 Read More:
The new bar space is set to open from 9am until 11pm every weekday apart from Wednesday when the bar closes at the earlier time of 9pm.
Please note that Beyond Board does not open on the weekend.
To find out more, including the full list of games available, visit the Beyond Board website here.
Feature Image – Supplied