Paw-friendly trails across the north, right this way.
Yorkshire is blessed with a wealth of walking trails, and whilst we all know fresh air is good for the mind and body, there's two things you can add to your trip out to make it even better – a stunning waterfall along the way and the company of a furry friend.
The challenge of a waterfall walk is that they're often a little tricky to navigate on four paws, but experts have now pulled together 10 of the most dog-friendly waterfall trails in the UK, with the majority right here in the North…
The Malham Landscape trail in North Yorkshire has taken first place. The route is home to the Janet's Foss waterfall, perfect for dogs to play and paddle to their heart's content, reports The Manc.
The trail is 8km long and will take you around two and a half hours to complete.
In second place is Aira Force in the Lake District, which has some breathtaking views. It boasts vistas across Ullswater Lake with plenty of space for your dog to stretch their legs. This also takes two and a half hours to get round, and it's worth the effort.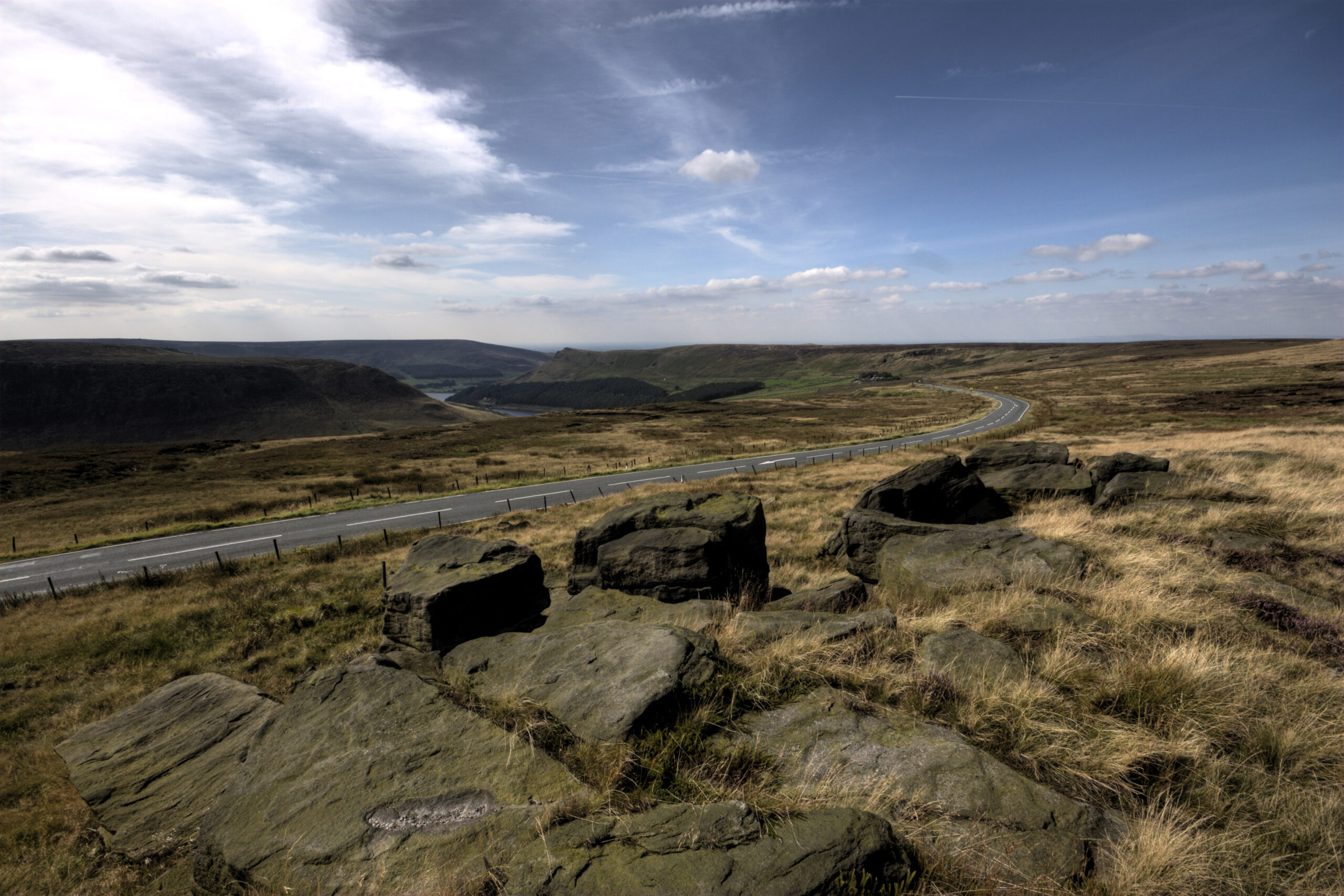 Then we come to our home turf. In third place we have Dovestone Reservoir, which is one of the many stunning walks in the Peak District. It's located on the outskirts of Greater Manchester in Saddleworth, so less than an hour away from us in Leeds, and is a very enjoyable day out.
On the walk you'll be able to see spectacular views of the water and might even bump into some sheep. This walk is considered a challenging route which takes on average four hours and 30 minutes. So it's not for the faint hearted!
Elsewhere in the top 10 is Malham Cove, and if you love Harry Potter, then keep reading…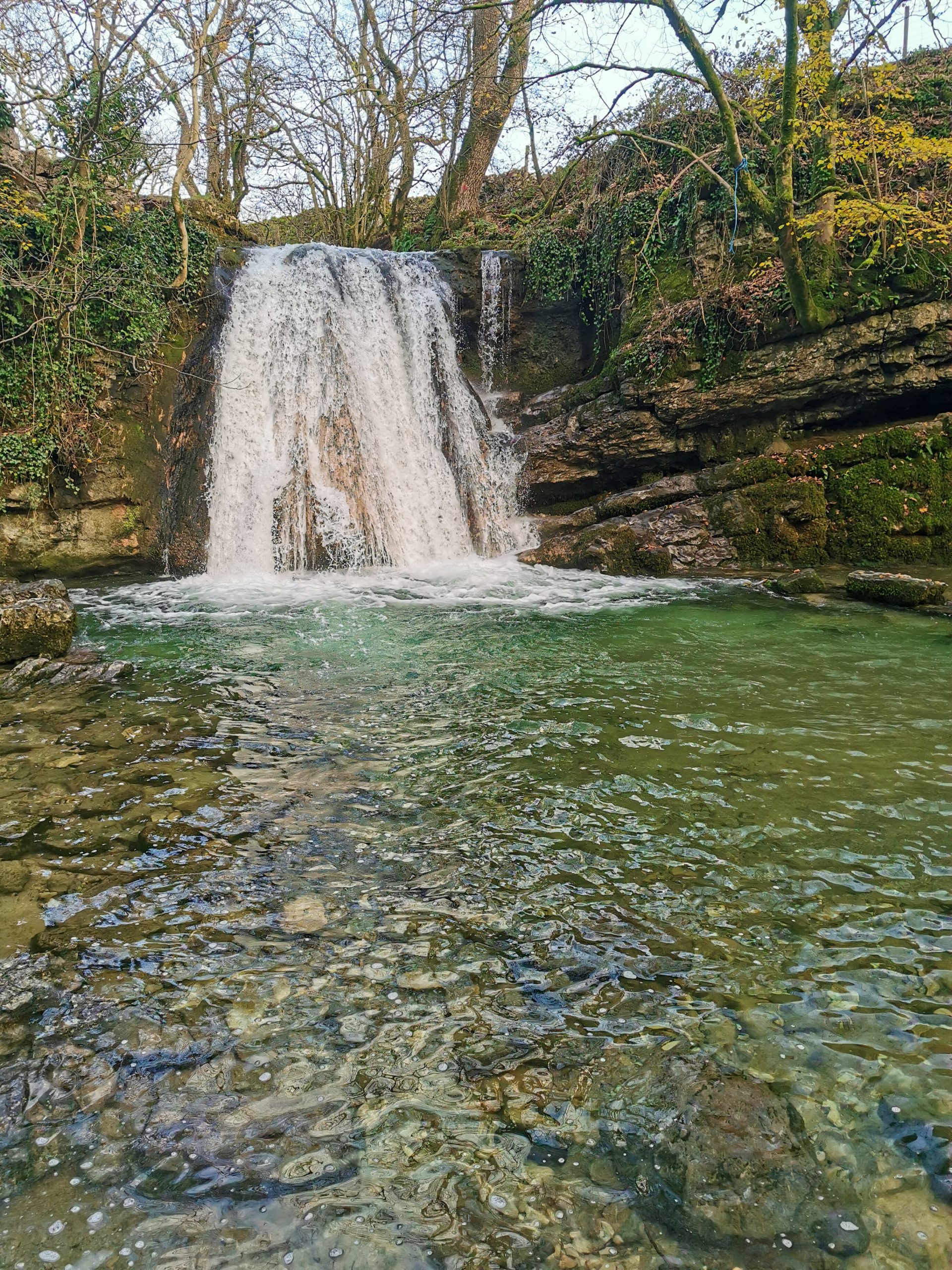 Only ninety minute's drive from Leeds City Centre is Malham Cove, a filming spot in Harry Potter and the Deathly Hallows Part One. This hike also includes walking over unusual rock formations, so make sure you wear appropriate footwear as you don't wanna be slipping through them. This route is dog friendly.
Another great hike which is also in the Peak District near Manchester is called 'Lud's Church.' This walk consists of a chasm caused by a landslip; however, it really is beautiful, looking like something straight out of Lord of the Rings.
The top 10 most dog-friendly waterfall walks were chosen by dog gear specialists at Ruffwear, who analysed more than 200 routes.
Get your walking boots on and go hiking! There're so many beautiful places to explore and your dogs will thank you for it too.
The top 10 dog-friendly waterfall walks
Malham Landscape Trail: Janet's Foss, Gordale Scar, and Malham Cove, North Yorkshire – 8km
Aira Force and Gowbarrow Park Circular, Cumbria – 6.9km
Dovestone Reservoir and Chew Reservoir Circular, Greater Manchester – 13.5km
Flash and Three Shires Head Circular, Staffordshire – 6km
Ingleton Waterfalls Circular, North Yorkshire – 6.8km
Coire Gabhail (The Lost Valley), Scottish Highlands – 4km
Buttermere Circular, Cumbria – 7.4km8
Ambleside to Stockghyll Force, Cumbria – 2.3km
Rydal Water and Rydal Mount Circular, Cumbria – 4.5km
Gradbach and Lud's Church Circular, Derbyshire – 10.3km
Featured image: The Manc Group