Cinnabon is bringing its iconic cinnamon rolls to Leeds city centre.
Since its launch back in the 1980s, Cinnabon has become a sensation across the globe for its ooey-gooey, sugary sweet delights.
Freshly baked, soft cinnamon rolls absolutely covered in sticky, smooth icing – this is the ultimate bakery treat.
Having opened its first Yorkshire site in Wakefield back in 2021, the chain is now setting up shop in Leeds city centre and we couldn't be more excited.
The new site will be on Commercial Street, an area which has seen a lot of development over the past year.
Customers can indulge in a range of options, from the Cinnabon Classic to the Cinnabon MinniBon, the same original recipe but in miniature form.
There's also a chocolate flavour, a caramel pecan flavour and a Lotus Biscoff flavour as well as seasonal specials. Either pop by for one bun or pick up a box of two, four or six.
There will also be a cold drinks menu with iced coffees, homemade lemonades or fruit coolers.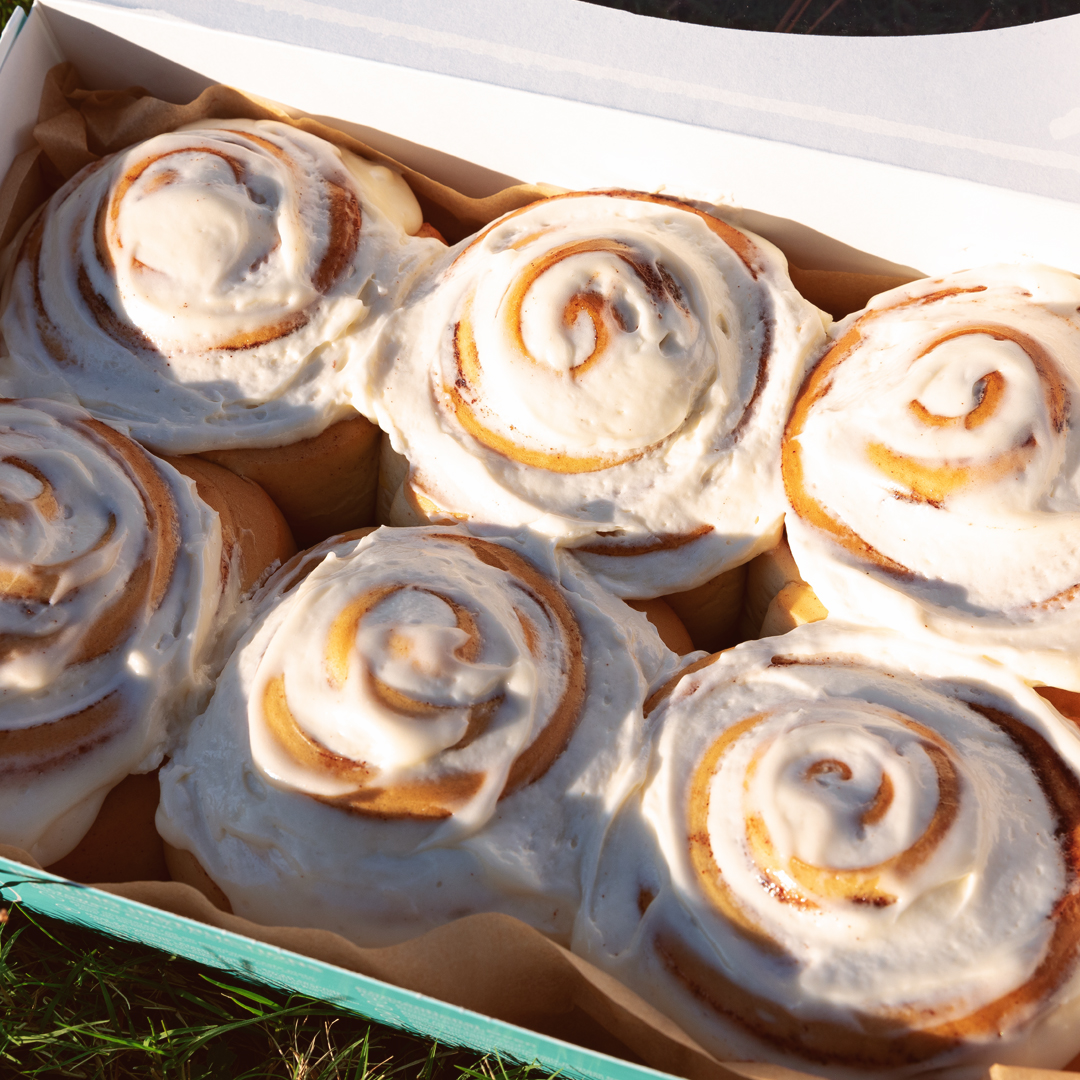 Of course there will also a selection of hot drinks on offer, so you can grab your go-to coffee order to compliment your morning Cinnabon delight.
Cinnabon was created by father and son duo:"who set out on a mission to create the world's greatest cinnamon roll from scratch.
"After months of trial and error, one master baker and hundreds of different recipes, they finally created the perfect roll."
Cinnabon now has over 25 locations across the UK, so guests can enjoy their world-famous rolls wherever they go. An official opening date has yet to be announced, but will be confirmed soon.
To have a peek at their menu, visit Cinnabon's website.
Read more:
Featured image – Cinnabon