ScotRail is holding a huge nationwide recruitment drive as they are looking to hire train drivers to run the legendary railway route seen in the Harry Potter films.
Yes, that's right, not only can you ride the 'Hogwarts Express' in real life but if you're a trainee driver or interested in working as one, the company is looking for people to run the real-life train service as seen in the beloved fantasy series.
As per The Manc, drivers would be based out of Fort William and would regularly run the West Highland Line — which features the instantly recognisable Glenfinnan Viaduct used in several Harry Potter scenes — as part of their role.
The line itself connects Glasgow with Oban as well as Fort William and Mallaig, taking passengers past some of the UK's most beloved and scenic landscapes which have featured in various other bits of British films and TV as well, such as Danny Boyle's Trainspotting.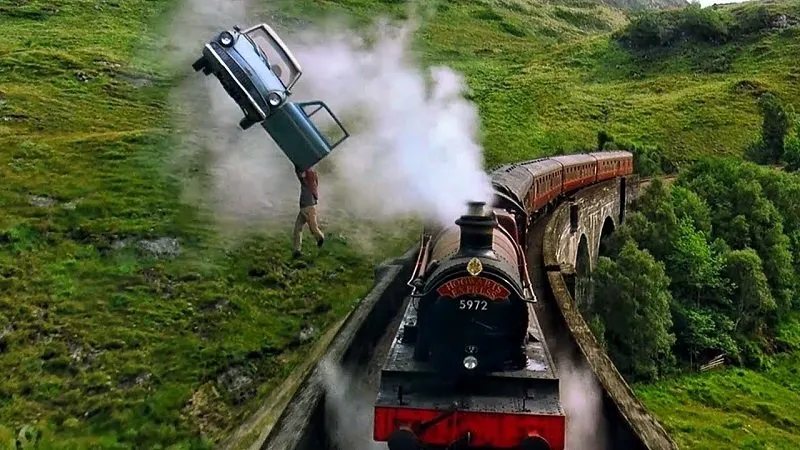 In case the pure magic and nostalgia of this role didn't quite enchant you enough already, wait until you hear how much you'll get for doing it…
To become a trainee ScotRail drive, you'll be on a very solid £32,968 per annum, with newly qualified drivers being out on an even more handsome £45,828, with further pay increase after your first six and nine months, before eventually taking home a whopping £58,028 a year.
You'll also get a whole host of benefits on top of that including a healthy pension contribution scheme, reduced travel rates for your family (free for you, of course), a healthy holiday allowance and more.
Right, that's it — which direction is Platform Nine and Three-Quarters?
Read more:
The love of this route goes far beyond fans of Harry Potter as well, it was also voted the top rail journey in the world by travel magazine Wanderlust back in 2009.
You can apply for ScotRail's trainee drivers scheme HERE and we fully expect you to get the trolley ready for us so we can gorge ourselves on a load of chocolate frogs and Bertie Bott's Every Flavour Beans.
Us Muggles thank you in advance.
Featured Image — Dennis Wilkinson (via Flickr)/Wizarding World