It's that time of the year once again…and John Lewis have taken things in a different direction this year.
The most anticipated advert of the year has finally been released to the public this morning.
And this year, the company has taken things in quite a different direction to usual.
After John Lewis toned things down and took it back to basics with its annual festive commercial in 2022, choosing to "shine a light on the overlooked issue" of children in the UK foster care system amid the rising cost of living crisis, the meaning behind this year's ad isn't quite so poignant… or at least, we think?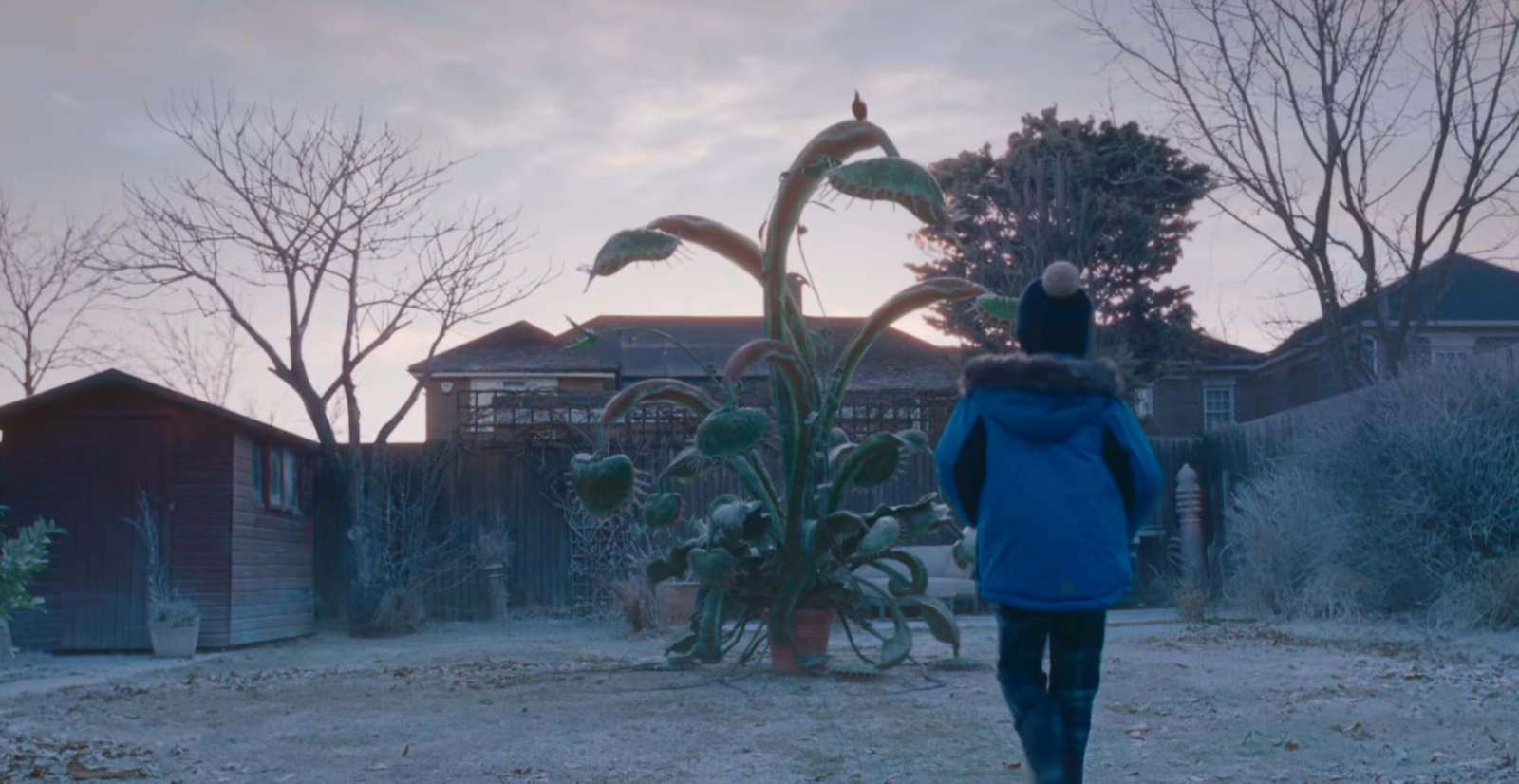 With a Venus flytrap being the star of the show, and an Italian opera song by one of the genre's most-famous names providing the soundtrack, the retailer definitely seems to have switched things up for 2023.
Titled Snapper: The Perfect Tree, and with the promotional strapline 'Let Your Traditions Grow', John Lewis' refreshed approach to its festive marketing this year is one that focuses on fostering and nurturing family seasonal traditions… but not it the most obvious way.
The advert follows a young boy who begs his Grandma to let him buy a seed in a box from their local market, before showing him lovingly-nurturing the seed into a plant with the belief he's growing a spectacular Christmas tree.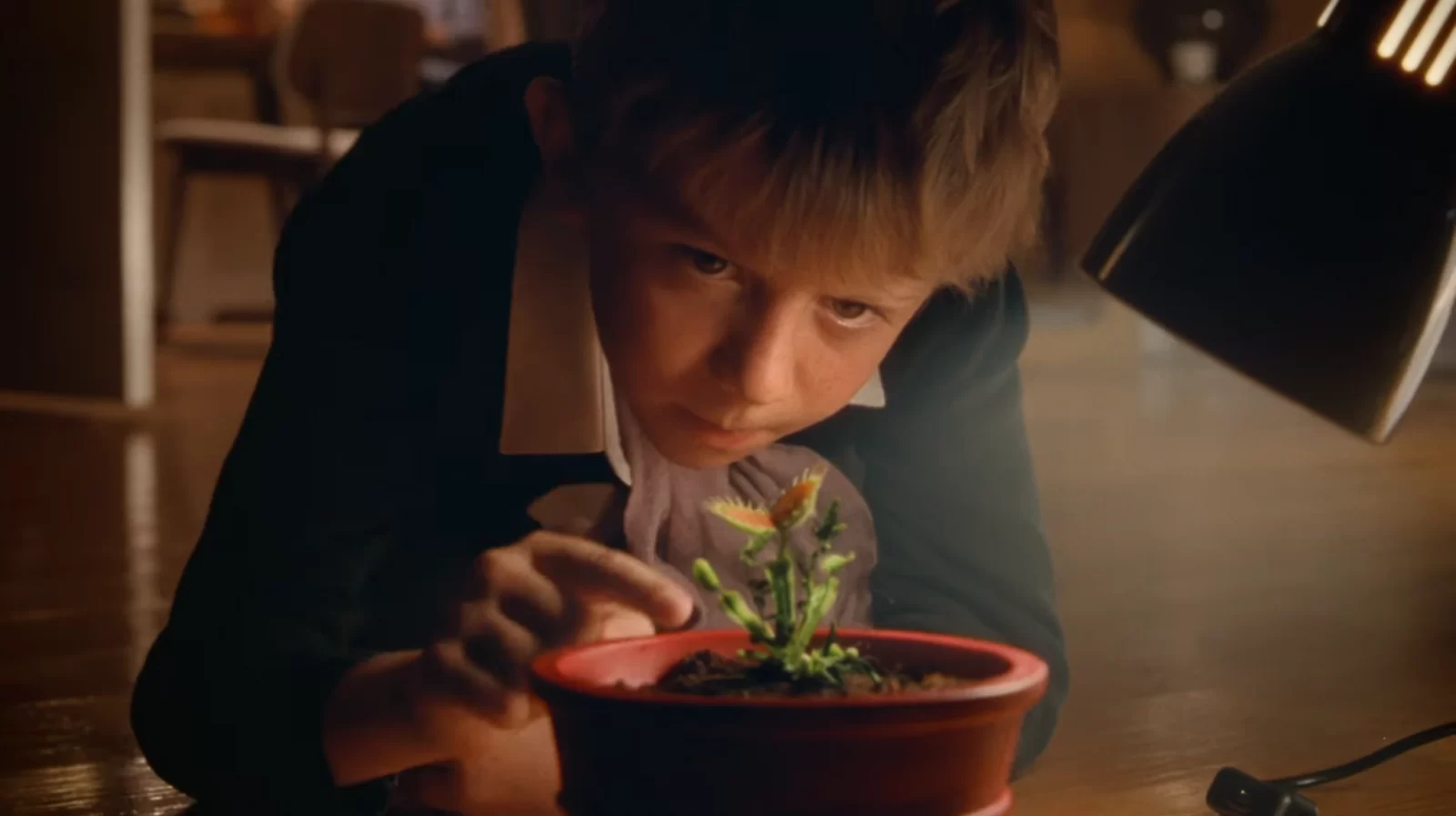 But to his surprise, it's not a Christmas tree at all, and actually turns out to be a Venus flytrap with a playful personality – which the boy names 'Snapper'.
Despite not being traditional, Snapper wants to join in all the fun of Christmas anyway, but he sadly grows too big for the living room and is then cast out into the cold garden outside.
As the two-minute ad continues, we see Snapper eventually welcomed back into the home, after he dishes out presents with such joy and enthusiasm that the family finds new joy in gathering around their unconventional Christmas tree.
So as you can see, it's not what many were expecting.
The soundtrack of John Lewis' Christmas ads are always another talking point, and are usually covers of well-known or under-appreciated songs and often performed by upcoming artists, but this year, the music is provided by the legendary tenor, Andrea Bocelli performing a song called 'Festa'.
The Italian opera song was written and produced by Le Feste Antonacci specifically for the John Lewis advert.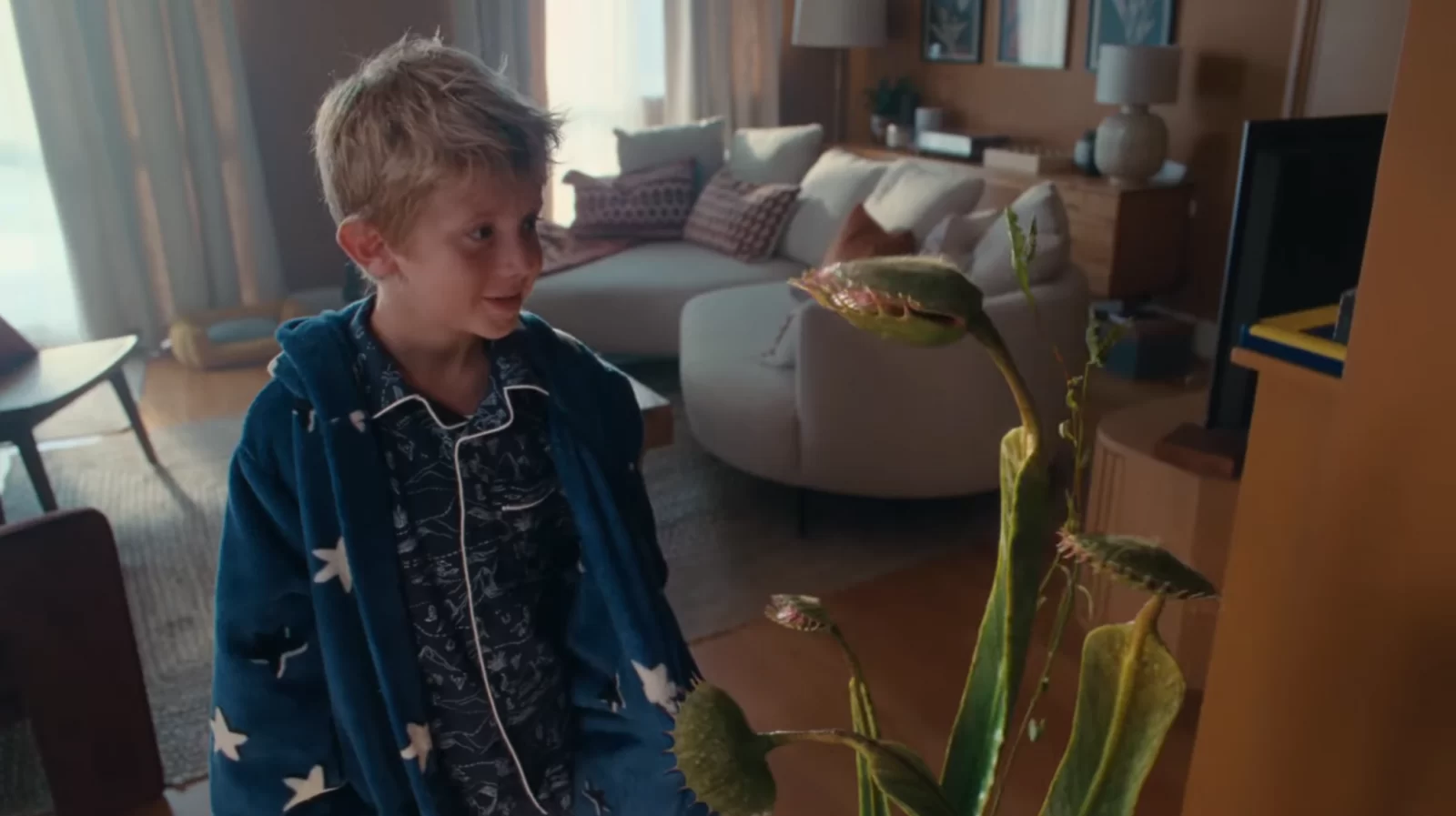 "Many of us have our own unique festive traditions and that makes them even more special," explained Charlotte Lock, who is the Customer Director at John Lewis, "and this film celebrates themes of family and evolving traditions.
"It shows that a 'perfect' Christmas is finding joy together with loved ones, whatever your traditions."
John Lewis' Marketing Director, Rosie Hanley, says the retailer hopes the nation "falls in love" with the wannabe Christmas tree Snapper "as much as we have".
"He embodies what's magical about Christmas – bringing loved ones together, holding on to what we all love about Christmas traditions and embracing new ones."
You can watch the 2023 John Lewis Christmas advert in full here.
Read more: Travel back in time to Christmas' past at Harewood House this festive period
Featured image – John Lewis