Our parental figures, be it a mum that's biological, step, adopted or honorary, deserve to be treated way more than once a year.
Whether they pick up the phone and let you chat on for hours, drink wine with you or just are always there when you need them the most: they really are superheroes in their own right.
From changing nappies to helping you navigate the adult world, Mother's Day is about celebrating all that these figures have done, and continue to do for us. One of our favourite ways to show our appreciation for our mother figures is to take them out for some lunch or find a quaint spot in the city centre to catch up over a drink or two, but there really are limitless ways to show your appreciation- starting with a thoughtful card and if in doubt, say it with food.
We've rounded up our favourite places to visit this Mother's Day to help you find all the places you could want to visit with yours.
Say it with Martinis: Manahatta
Sunday 19 March 2023 | Merrion Street, Headingley and Greek Street
This Mother's Day, Manahatta are covering the cost of your mama's meal and mum's the word. Just use code MAKEMUMSDAY when booking at her meal will automatically be taken off the bill.
The bar chain is already well known around the city for its bustling ambience, holding a reputation for being a favourite amongst those seeking an escape from the 9-5 and a refreshing menu of food and drink, so naturally the spring menu is no exception to this. Expect a delicious selection of small plates includes the Mojo Cod Tacos, topped with salsa verde, mojo sauce and crunchy slaw and the Beet 'n' Goat Bruschetta, as well as steak frites, bagels galore and a huge Empire State chicken stack.
Find out more here.
Say it with other mums: The Leeds Deli
Monday 13 March 2023 | Chelwood Drive, Moortown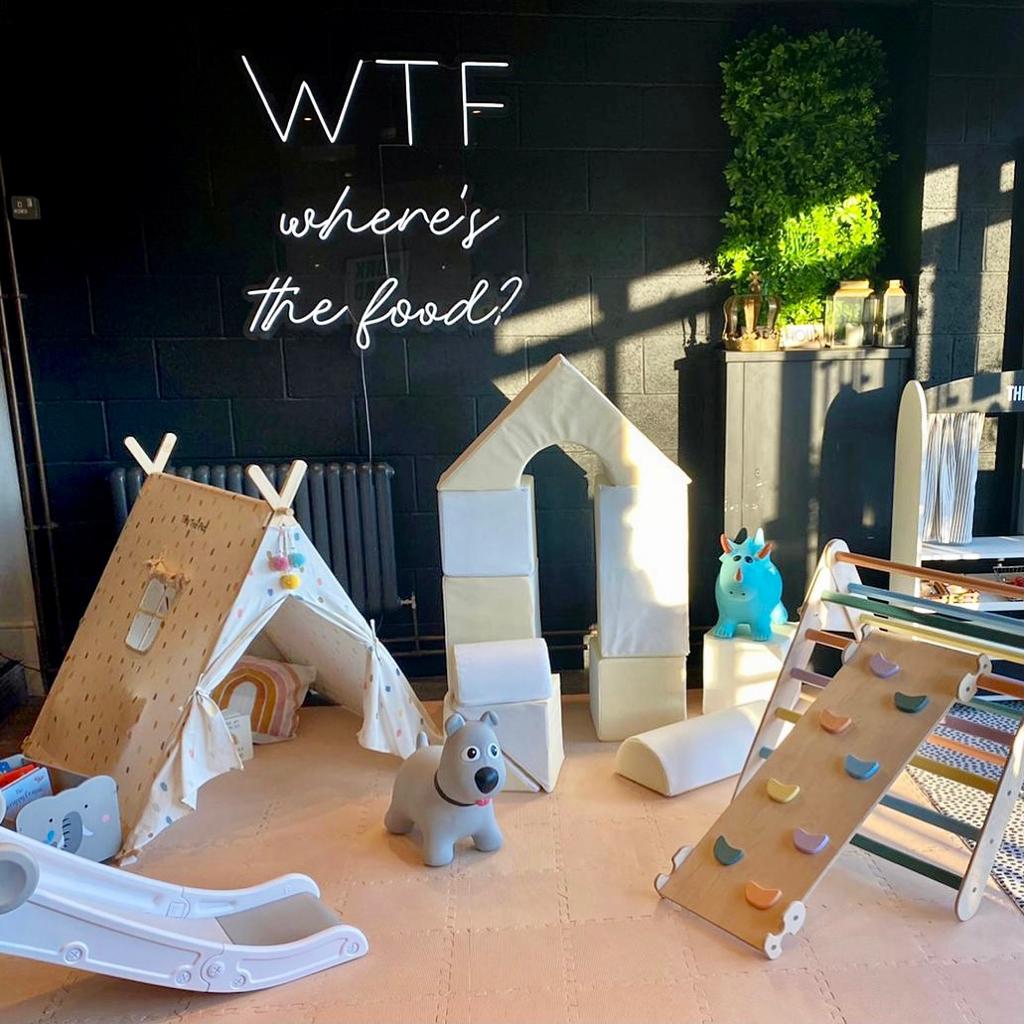 The Leeds Deli Mum Club isn't just there for the 'gram, though photo ops are aplenty, the group is on a mission to bring parents together and offer a morning in the company of others. Those that know exactly what its like trying to navigate life through parenthood in between lockdowns, family politics and everything else that the world is throwing at us right now.
"We know only too well that being at home with a baby or toddler isn't always fun and games (trust us we learnt this the hard way) – thanks to lockdown 1.0, 2.0 & 3.0." says Tory, Co-Founder of the group.
The next Mum Club is themed around Tory's little boy Freddie and his obsession with diggers, so expect all things construction themed at the next event.
Find out more here.
Say it with the roaring 20s: Tailor's Gin
Open every Thursday – Sunday | Inside Grand Arcade
This quintessentially British bespoke tailor shop becomes a prohibition-inspired gin lounge – serving iconic cocktails from the era alongside its own house gin, aptly named Tailors- and it's the perfect spot to grab a cocktail and have a laugh with your mama.
Promising visitors a night of Gatsby-esque glamour, you're invited to rummage in the vintage costume racks for the perfect tailcoat, top hat, or flapper dress, before plonking down at one of the up-cycled sewing tables for a few cocktails or perfect serve g&t- what more could you possibly ask for?
Find out more here.
Say it with bottomless brunch: Fleur
Sunday 19 March 2023 | Inside The Light, The Headrow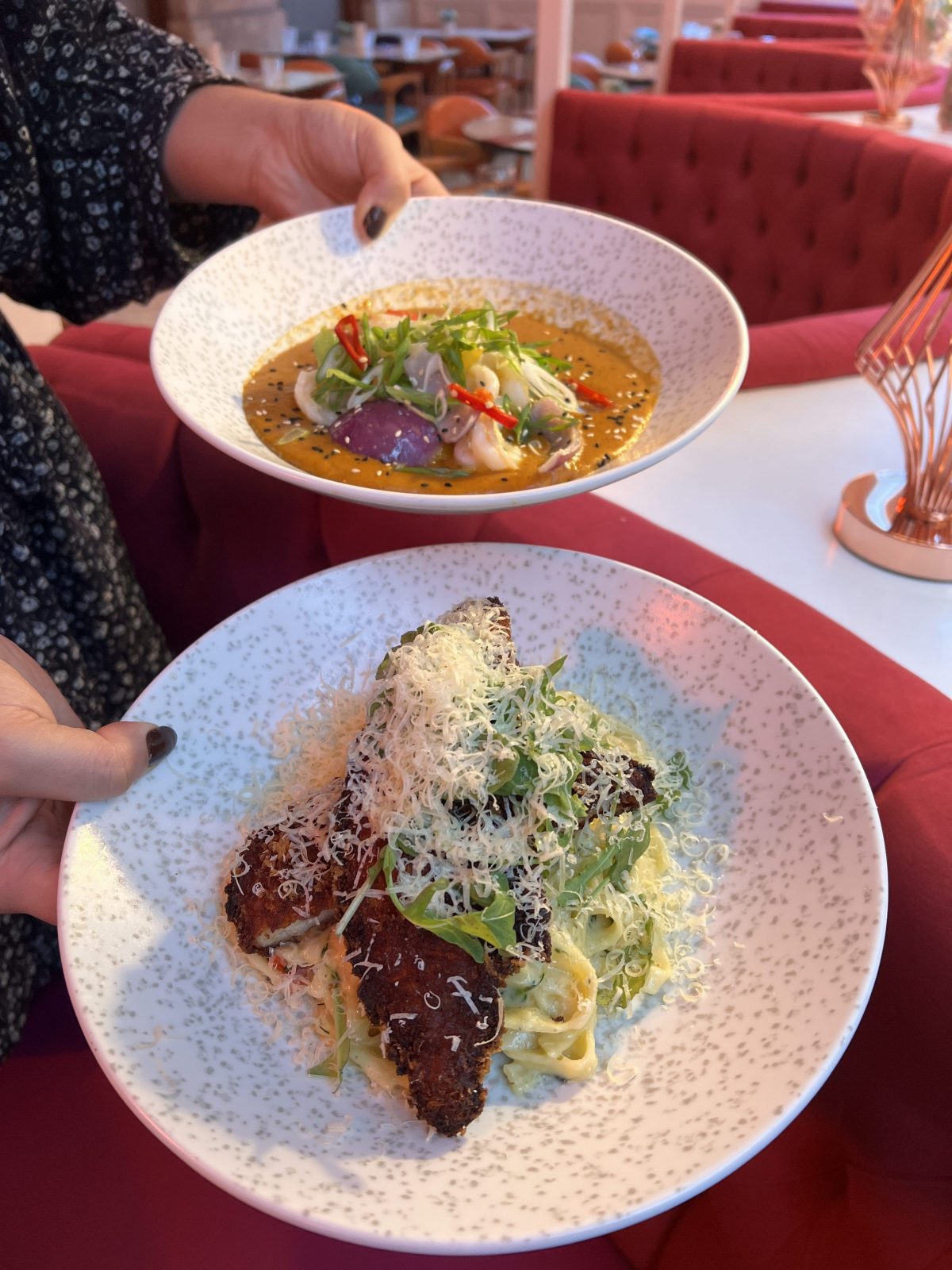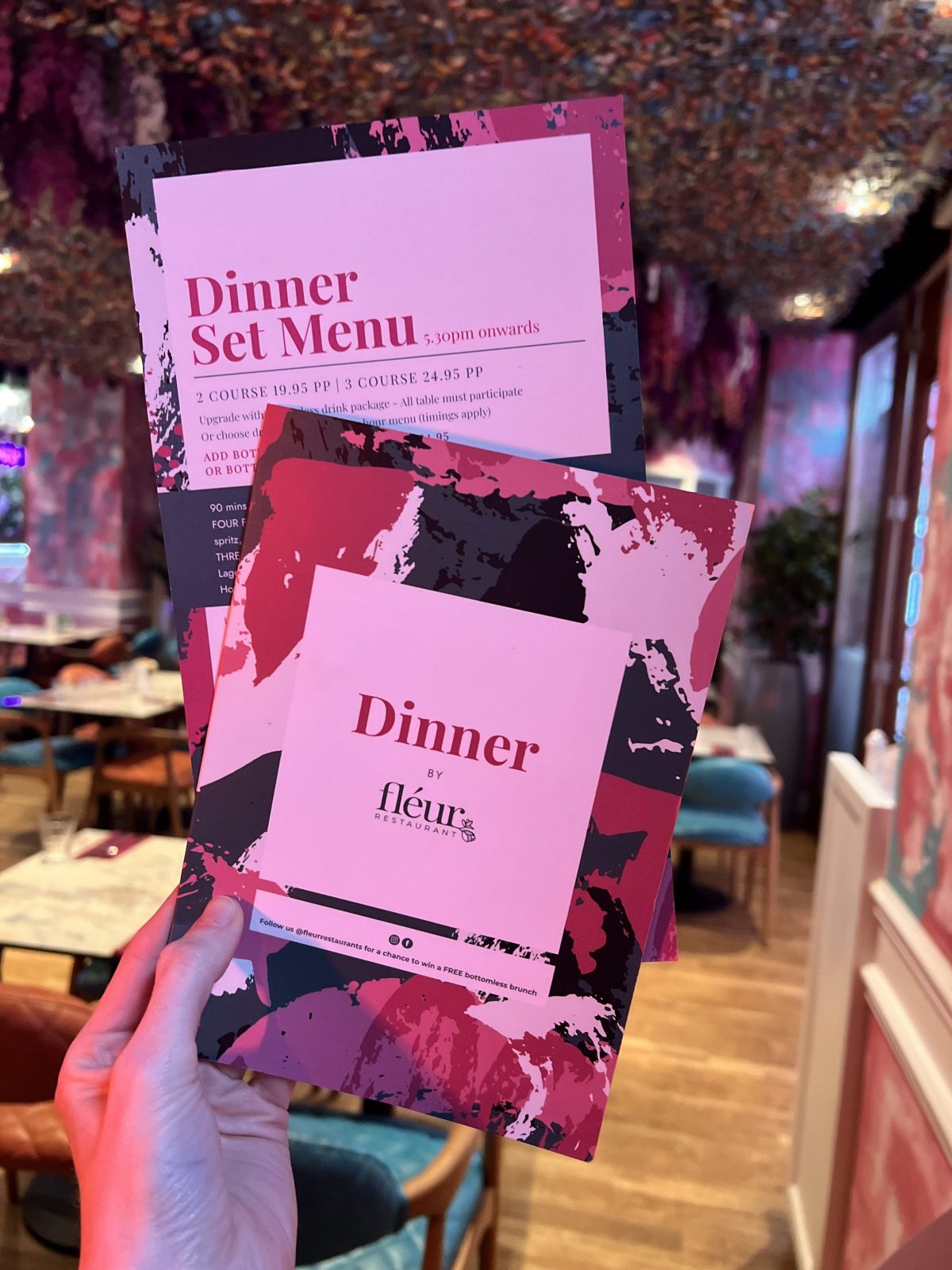 Fleur is known across the city and beyond for its Instagrammable decor and bottomless brunch offerings but for Mother's Day, the restaurant is serenading brunchers with a violinist- and those dining will also receive a surprise gift from Agnesarber gin.
Find out more here.
Say it with bottomless mimosas and pancakes: IF… Up North
Every day of the week | Call Lane, Leeds City Centre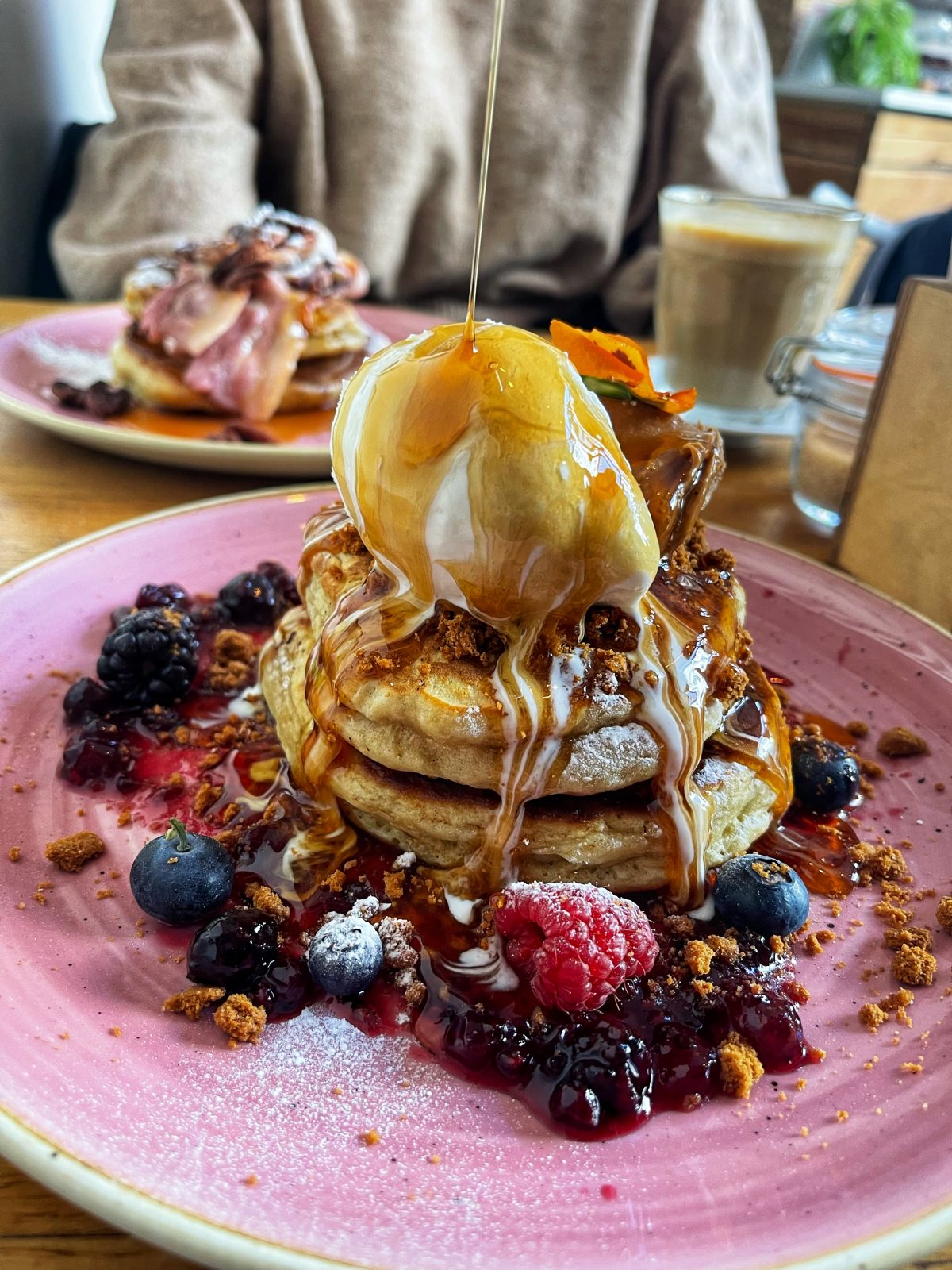 If Up North on Call Lane is locally known as the go-to brunch spot for those in the know. The pancakes here are light and fluffy, American-style and definitely worth travelling into the city centre for. Expect flavours like berry and Biscoff, fruits and cream, as well as a whole host of different variations at any of their Leeds-based cafes.
If there's one improvement that can be made to any brunch options, it's the ability to make it a bottomless endeavour and although its not widely advertised, If Up North do offer this as an option. Select one of their brunch dishes and add bottomless servings of bubbly: there's the choice of prosecco, mimosas ands beer for a full 90 minutes.
Find out more here.
Say it with Fondue Sunday Lunch: The Cheesy Living Co
Snuday 19 March 2023 12-4pm | Inside Leeds Corn Exchange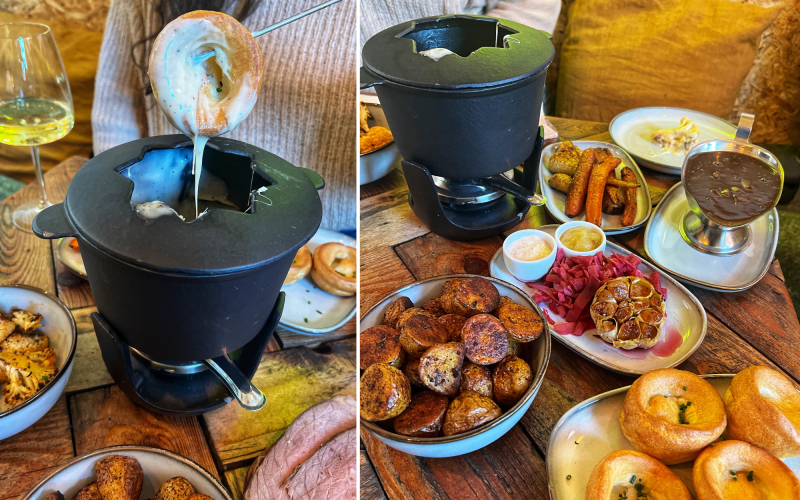 Combining cheese and the best meal of the week, The Cheesy Living Co has brought aa brand new venture to spice up a Sunday lunch.£20 per person gets you a fondue for two (or more) filled in the classic Swiss style with melted cheese, then your table is filled with roast dinner staples like rosemary potatoes dusted in paprika, half roasted garlic and of course, Yorkshire puddings.
Then you can build on your roast selection as you see fit to make up the ultimate roast dinner, adding a board of Lishman's cold cut roast ham and beef; honey roasted carrots and parsnips; stuffing balls or even a DIY cauliflower cheese offering to dip into the Alpine-style fondue pot and cover in as much cheese as possible.
Find out more here.
Say it with a burger and beer: Patty's Burgers at Belgrave
Inside Belgrave Music Hall, Cross Belgrave Street | Open from 12pm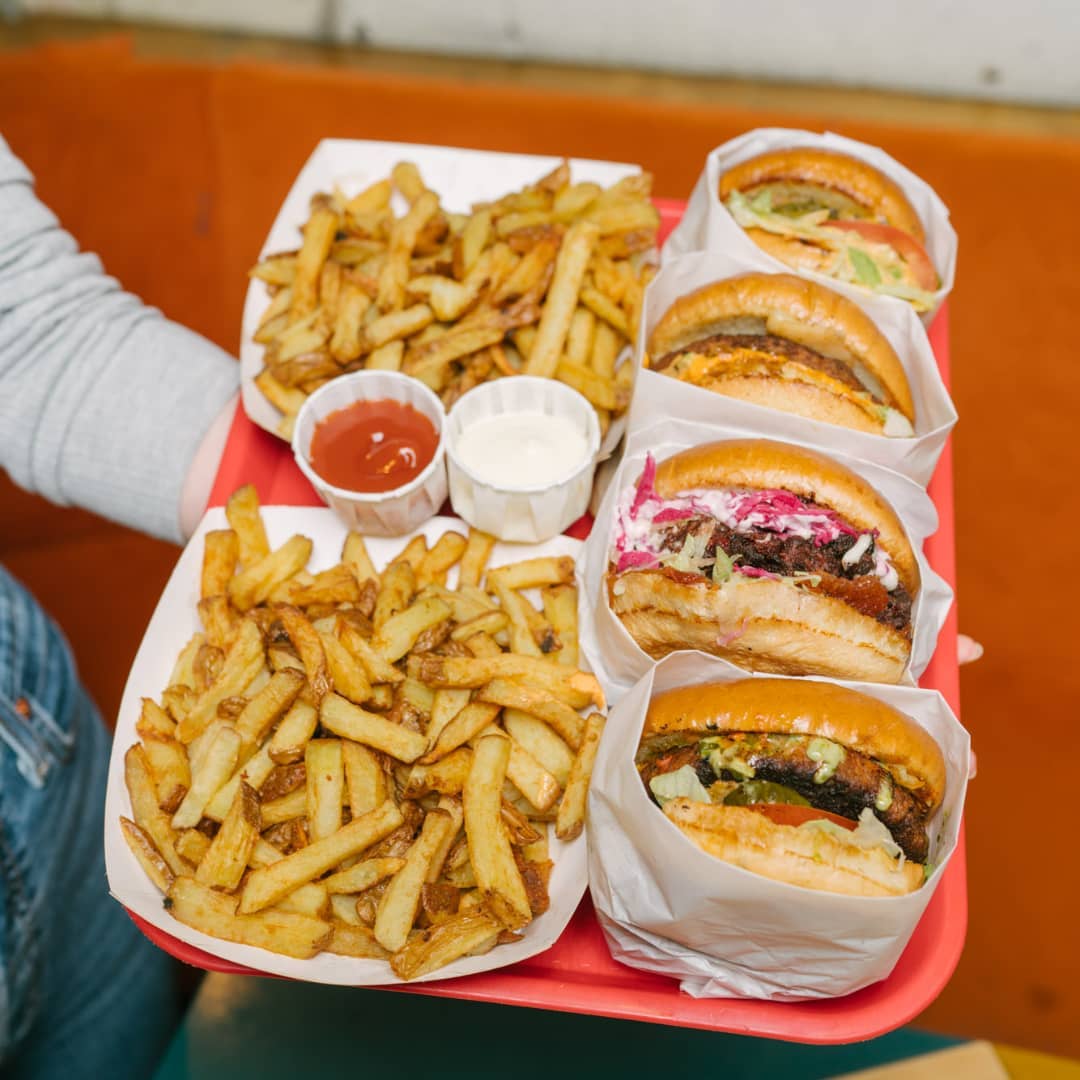 You'll find Patty Smith's burgers over at Belgrave Music Hall, nestled between the staircase leading to the rooftop terrace and the intimately lit bar. On Sunday's you. can grab one burger, get the second one for £1 – so if you're after a sociable spot to take your mum for some drinks and a bite to eat, Belgrave's a great choice.
Find out more here.
Say it with games: Roxy Ballroom
Merrion Street / Boar Lane | Opening times vary at each venue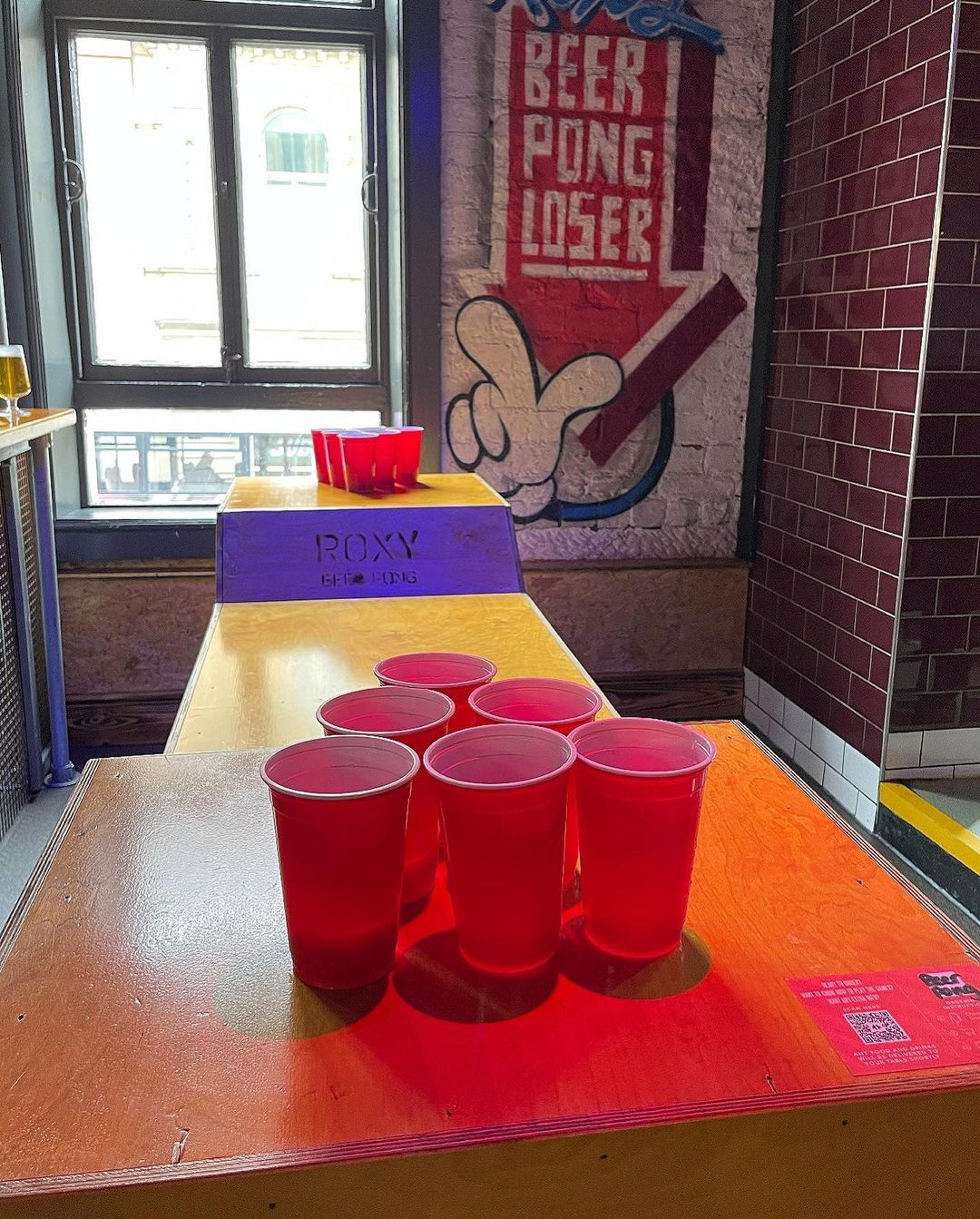 There's few better excuses to take your family out for a competitive afternoon of fun and games – and Roxy Lanes and Roxy Ball Room truly to have everything your ma could want to pick from.
Choose from ping pong, beer pong, shuffleboard, bowling, ice-free curling and more – all available with up to 20% off on Sundays.
Find out more here.
Say it with a cocktail tree: SALT Leeds City
Available all day, everyday | East Parade, Leeds city centre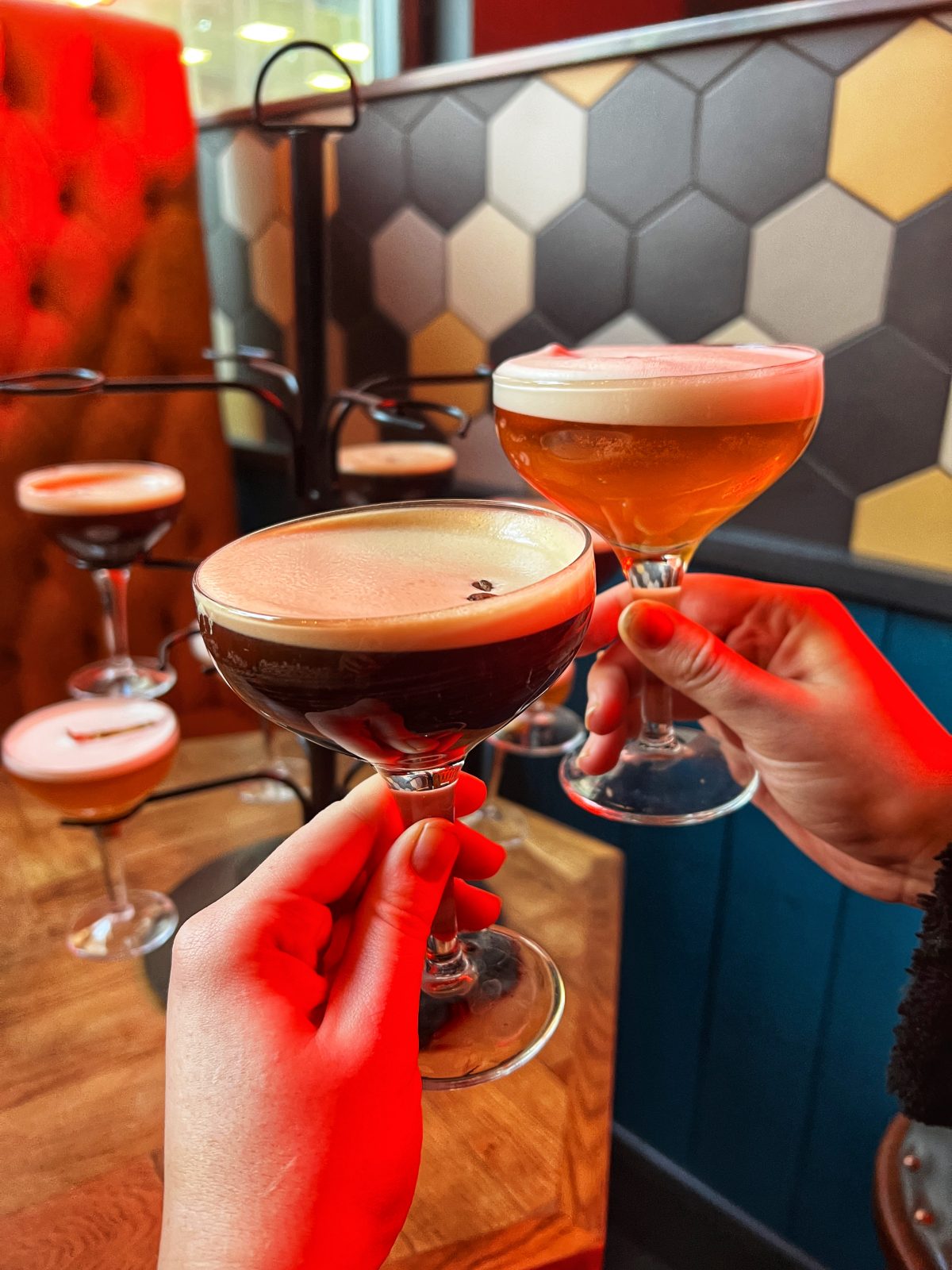 Brought straight to your table, you can get yourself eight different classic cocktails like Espresso Martinis and spritz aplenty on a stunning tree that'll keep you going all night long.
This also means that you'll never find a huge queue at the bar, and on a busy Friday or Saturday night, you can spend less time hanging about and more time enjoying the live DJ spinning tracks and catching up with your nearest and dearest.
Feature Image –