Bingo, alfesco crazy golf and a pop-up sausage dog cafe- but that's just the beginning.
A week of wet weather before the Jubilee bank holiday (we're already manifesting sunshine for the four-day weekend) calls for a quiet week for many of us Loiners- but that doesn't mean that Leeds isn't bustling with unlimited things to do.
Whether you're looking for a trip to the theatre, pub or a crazy midweek bingo night, we've rounded up all the best things to do in Leeds this week.
Waterlane Boat House Pub Quiz
Monday 16 May 2022 | Waterlane Boat House, Canal Wharf
The highly acclaimed Water Lane Boathouse pub quiz will have you scratching your head in frustration and laughing in delight at the same time. Located on Canal Wharf, this popular pub quiz also rolls over their prize each week, make sure to get there earlier than the 7 pm start time if you're attending a rollover quiz.
Water Lane Boathouse charge £5 per team and offer a £50 bar tab to the winner each week without rollover, but last year their cash prize reached dizzying heights of over £800 for their higher or lower jackpot prize.
Monday 16 May 2022. Find out more here.
As You Like It
Wednesday 18 May – Sunday 22 May 2022 | The Quarry, Leeds Playhouse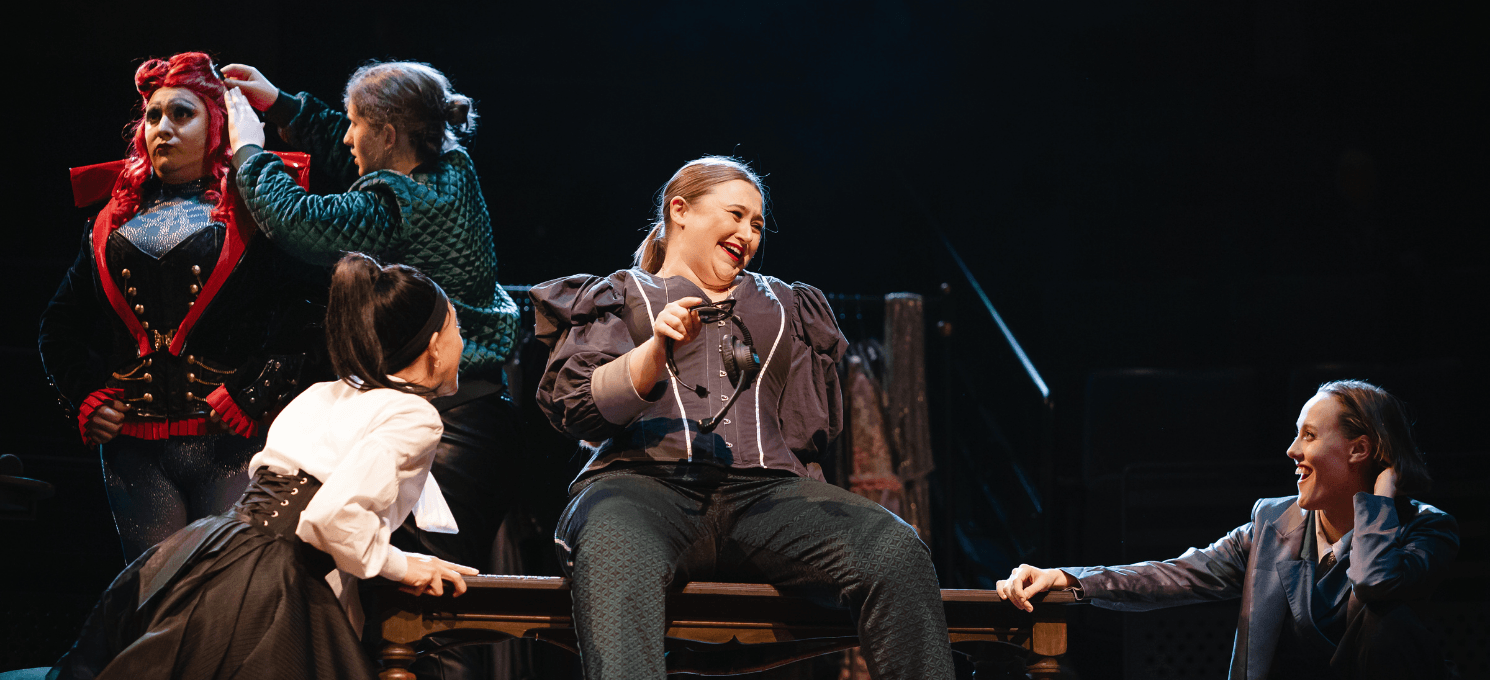 Having recently grabbed headlines after a complaint about the Yorkshire play having too many Yorkshire accents, As You Like It will be making its way to Leeds this week as part of its local venue tour.
Northern Broadsides, a Halifax-based performance company that celebrates Northern voices through Shakespeare and classics will be reimagining the old school play and bringing the house down with laughter aplenty and Yorkshire dialect, well, everywhere.
Wednesday 18 May – Sunday 22 May 2022. Find out more here.
Read More: Theatre-goers walk out and demand refund 'because play had Yorkshire accents' in it
Pinnacle Beer and Gin Hall opening
Thursday 19 May 2022 | Bond Street, Leeds city centre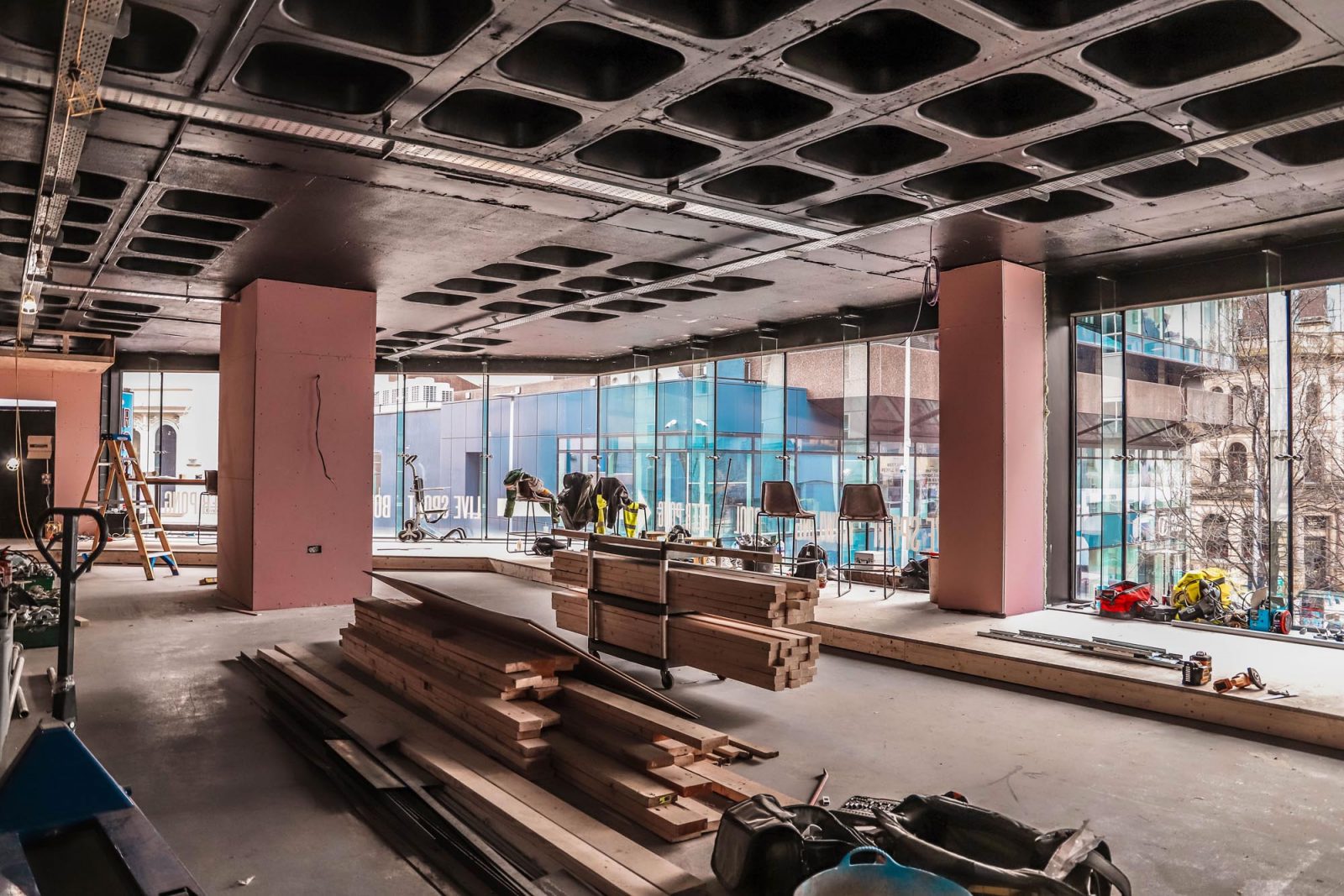 Over 100 gins, over 20 draught lines from around the world, 7 pool tables, shuffleboard and Sky and BT Sports: this is big news for anyone looking for a new watering hole in the city centre. Named, Pinnacle Beer & Gin Hall, the huge venue is currently undergoing a dramatic £250k transformation.
Expect floor-to-ceiling views of the city centre, between sips of signature cocktails and games of shuffleboard inside the former Roxy Lanes venue- with all major Sky and BT events screened across several state-of-the-art HD screens, just in time for a summer of sport too.
Open from Thursday 19 May 2022. Find out more here.
Green Room opening
Thursday 19 May 2022 | Wellington Street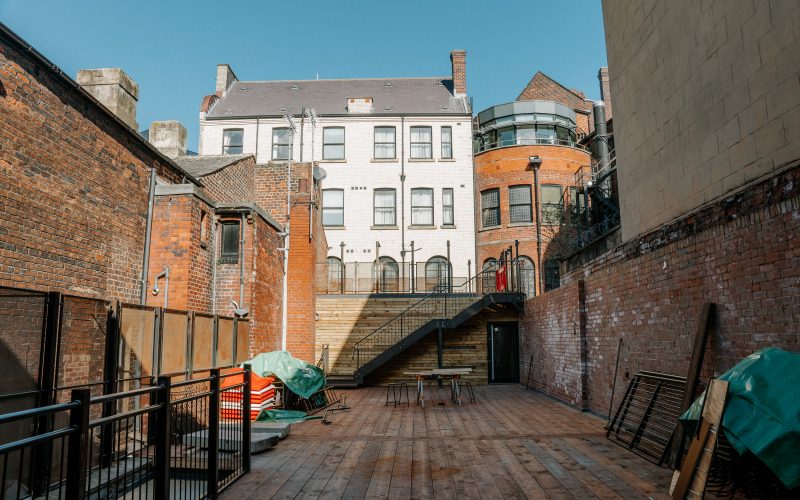 Serving up some of the biggest food and drink names in the city on a huge sun-trapped rooftop, Green Room is the brand-new city space with everything you need to celebrate the summer season.
Expect barbecues, live DJs and eclectic seating options where guests can unwind with a pint from a local independent brewery in one hand and a delectable choice of plant-based street food in the other.
Open from Thursday 19 May 2022. Find out more here.
Bongos Bingo
Thursday 19 May 2022 | O2 Academy, Cookridge Street
View this post on Instagram
Midweek madness is back at the O2 Academy- and absolutely nothing is off limits during their 2022 stint. Expect dance offs, celebrity cardboard cutout appearances and all the best tunes- and that's before we've got into the game.
It's the only place to expect the unexpected, guaranteed to fill your night with laughter, crazy mishaps and a lot of booze- all whilst enjoying a light game of bingo between shots from the bar, singing S Club and Gerry Cinnamon, before breaking into wails from Total Eclipse of the Heart with the rest of the crowd. It's also the only place we know of where you can walk away with a mobility scooter from this show- that's certain to upgrade any student flat and make the neighbours jealous.
Find out more here.
Curated Makers Market
Friday 20 May – Sunday 22 May 2022 | Trinity Shopping Centre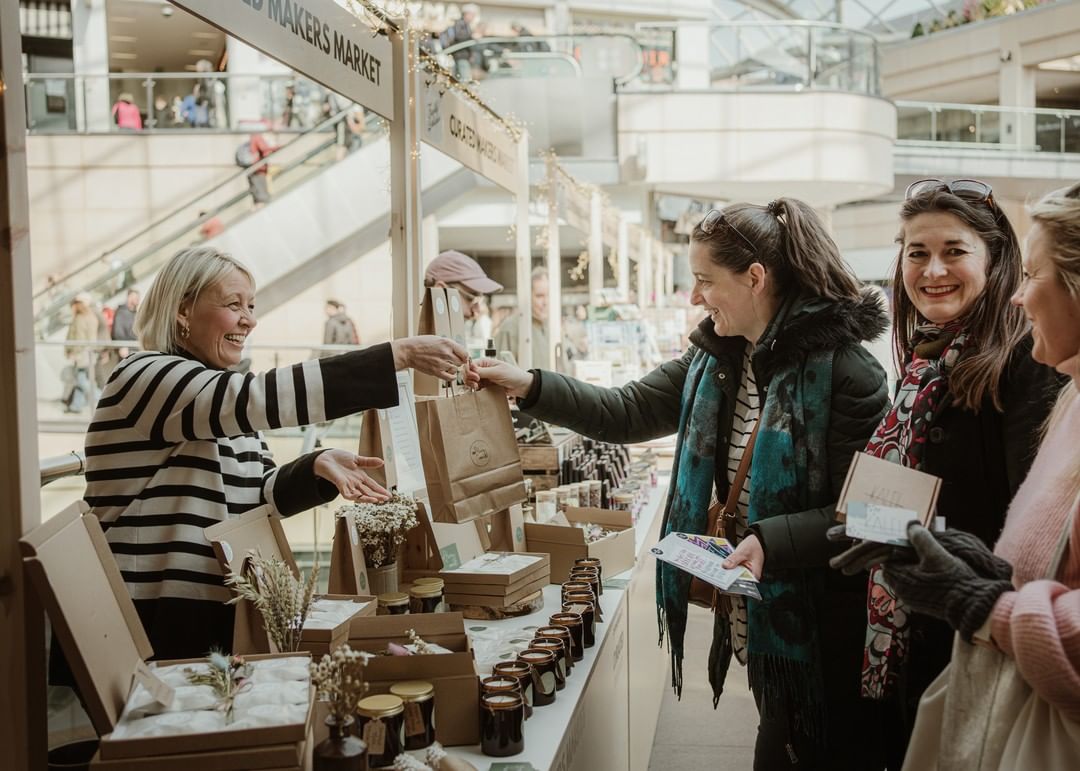 Bridging the gap between independent artists and customers, Curated Markers Market is all about locally made gifts with real people and stories behind them. This will only be the third market of its kind to take place in Trinity shopping centre, but Curated Makers is fast-becoming a popular alternative form of shopping in the city centre.
The buzzing shopping centre welcomed an array of northern businesses over the weekend, including the likes of candle makers Olive & B, dried flower florist Pampas & Bloom and Leeds based bean to bar chocolate makers, Frankly Delicious- many of which featured in their pop-up store in Trinity over Christmas.
Friday 20 May – Sunday 22 May 2022. Find out more here.
Novo Amor at City Varieties Music Hall
Saturday 21 May 2022 | City Varieties Music Hall, Swan Street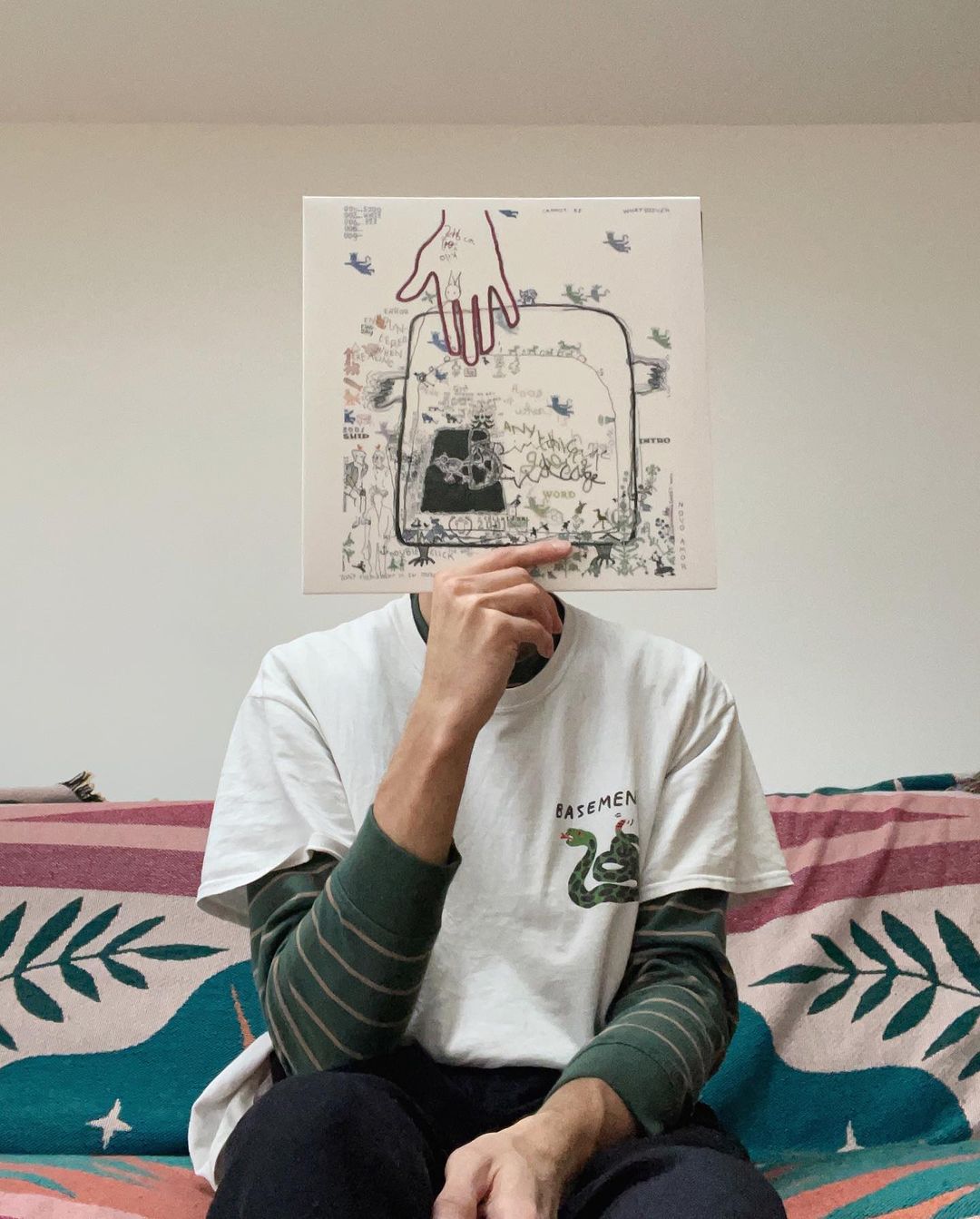 There'a few people with more honest, raw lyrics than Ali Lacey, aka Novo Amor. Regularly featured on Spotify's 'Most Beautiful Songs in the World' playlist, the singer-songwriter started his career as an 'act of defiance after a breakup' and four years later is taking a step away from his part-home, part-studio base in Cardiff to perform in cities across the UK. Leeds' City Varieties hosts an intimate 460 people, making this one of the cosiest performances this month- an ideal Saturday date night for those looking for a sit down event and soft melodies to lose yourself in.
Find out more here.
Marina at The Refectory
Saturday 21 May 2022 | The Refectory, Leeds University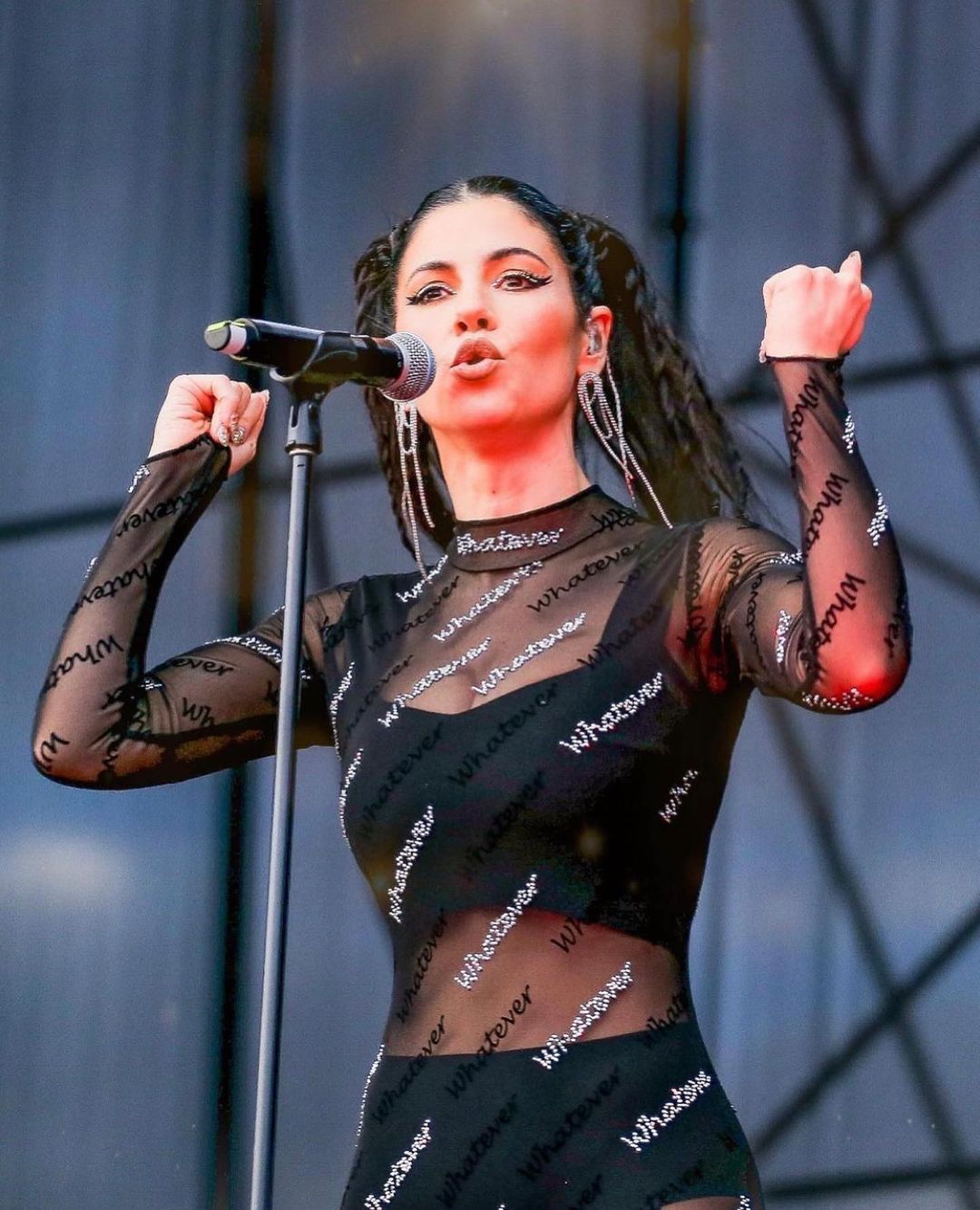 Remember Marina from Marina and the Diamonds? The Welsh singer-songwriter has been graciously offering the world electro-pop beats since 2005 and CDs were available. Since 2018, she's operated as a solo artist under the name Marina- and will be bringing 17 years of harmonies to Leeds' Refectory this month. Focusing on promoting her latest album, Ancient Dreams in a Modern Land, Marina's fifth studio album will feature alongside older tunes from her 2019 album, Love + Fear, as well as her best known hits like How To Be A Heartbreaker and Primadonna.
Find out more here.
Chow Down
Thursday 19 May – Sunday 22 May 2022 | Temple Arches, Leeds City Centre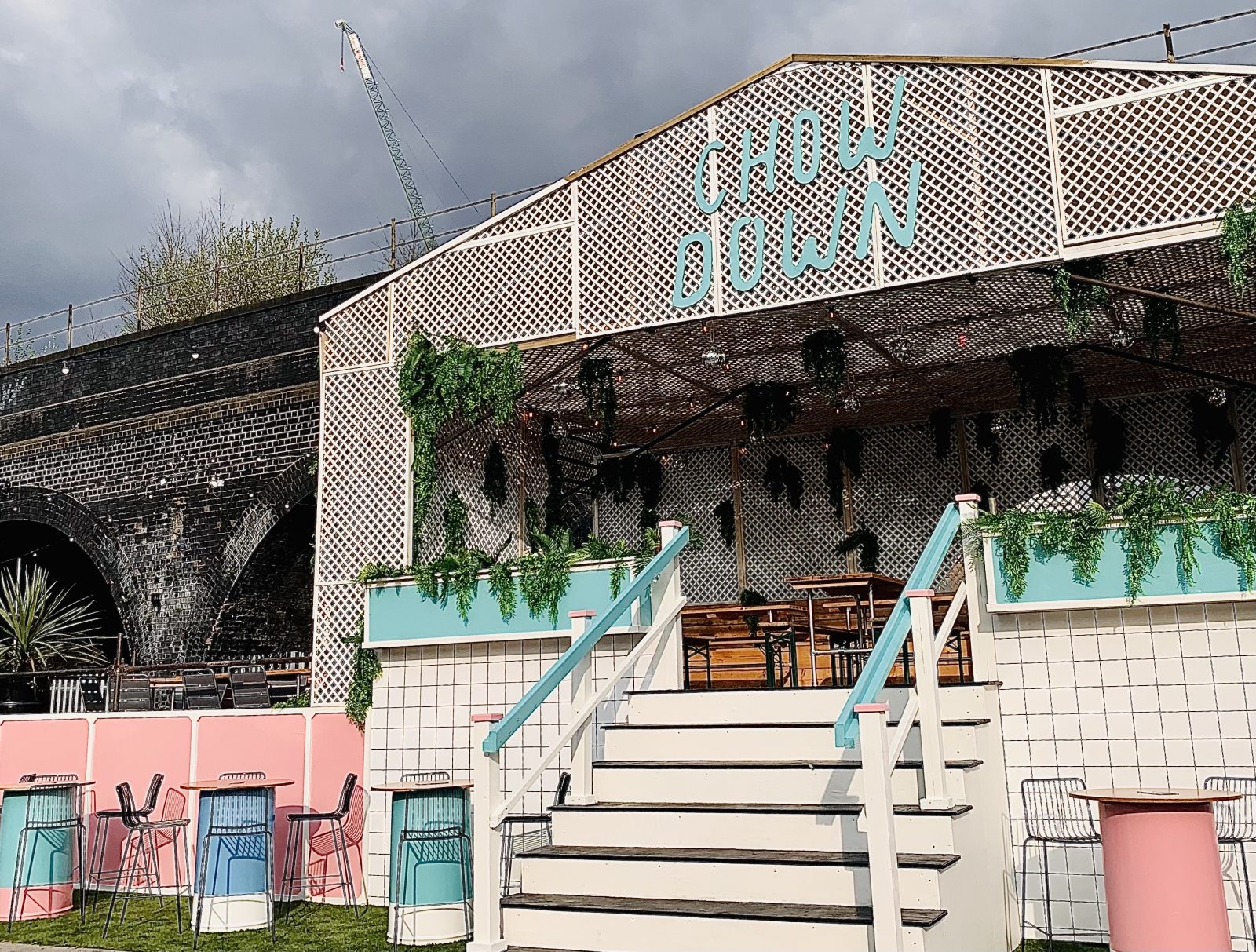 Newly-renovated Chow Down will be hosting a range of incredible events until September, there's going to be so much to enjoy for 2022 at Temple Arches- and tickets are available four-days a week, every week until then.
Hosting a summer themed haven with a new food village, three-tier sun terrace, DJ huts and crazy golf: Chow Down is the giant beer garden with far more to offer than just drinks. A nine-hole alfresco crazy golf course is making an appearance for the very first time for those looking to make a tee whilst sipping on cocktails and pints in the sunshine.
Of course, Chow Down's foodie line-up is equally as important to Leeds as its musical headliners, and this year, there's plenty of new street food to tempt you over to Temple Arches too.
Thursday 19 May – Sunday 22 April 2022. Find out more here.
Near Leeds…
Over in neighbouring South Yorkshire, there's some exciting events going on this week that we just couldn't leave off the calendar.
Dachshund Pup-Up Cafe
Sunday 22 May 2022 | Revolución de Cuba in Sheffield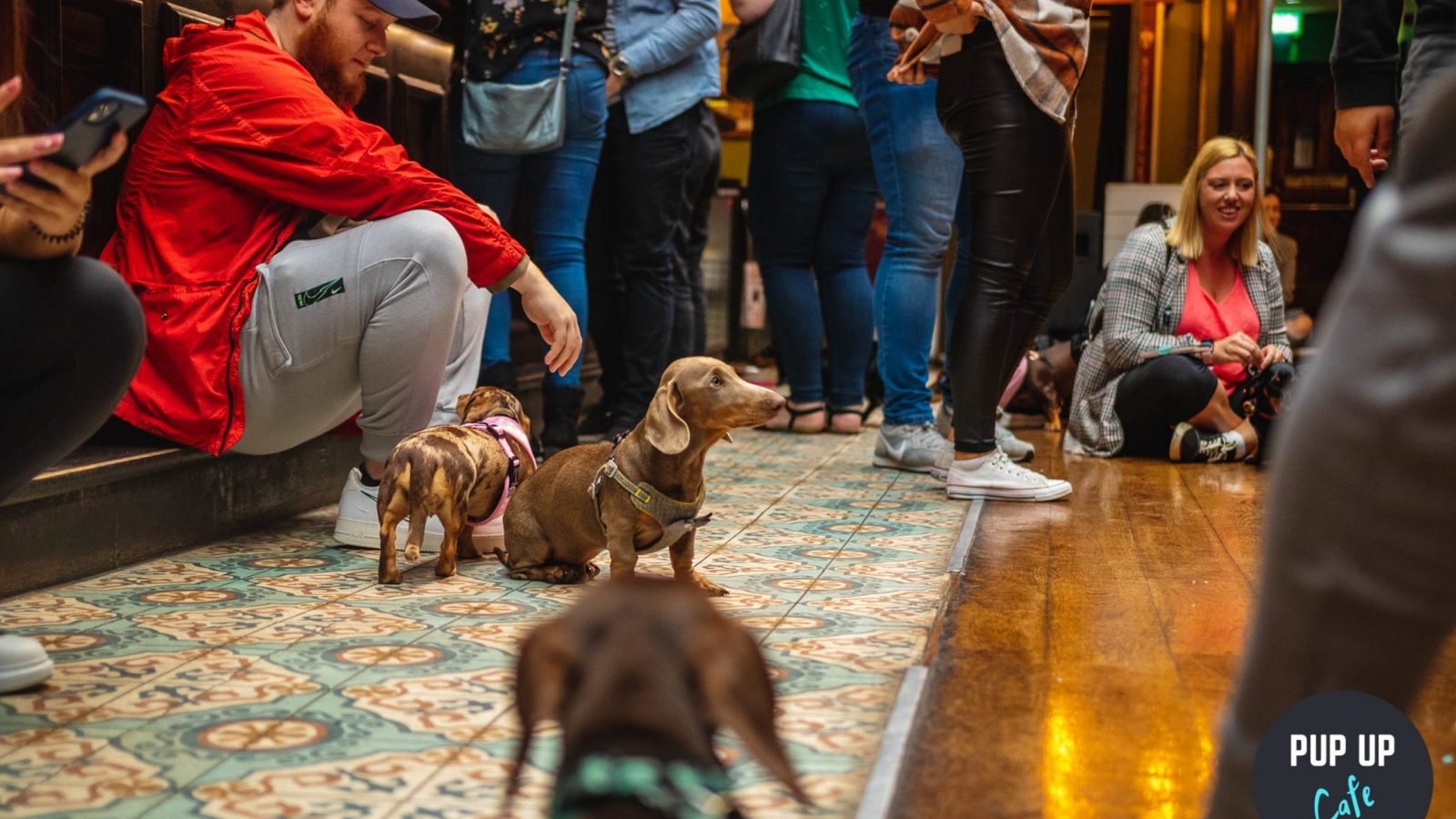 The puppy pop-up cafe went viral after a Leeds United legend dropped by with his little sausage dog last year and now its back for the 2022 season. Whilst previous pop-up dog cafes have taken place in Leeds city centre, this summer you'll have to travel slightly further to get your four-legged friend fix.
Back for an afternoon of treat-eating, tail-wagging and barking, the pop-up cafe is inviting Dachshund owners and regular humans to make some new four-legged friends for what has been described as a 'sausage mad day'. Taking place this Sunday, the Dachshund Pup Up Cafe will host hundred of teeny sausage dogs and take over the restaurant and bar areas all day long.
Sunday 22 May 2022. Find out more here.
Karen's Diner
Monday 16 May – Sunday 23 May 2022 | Karen's Diner, Sheffield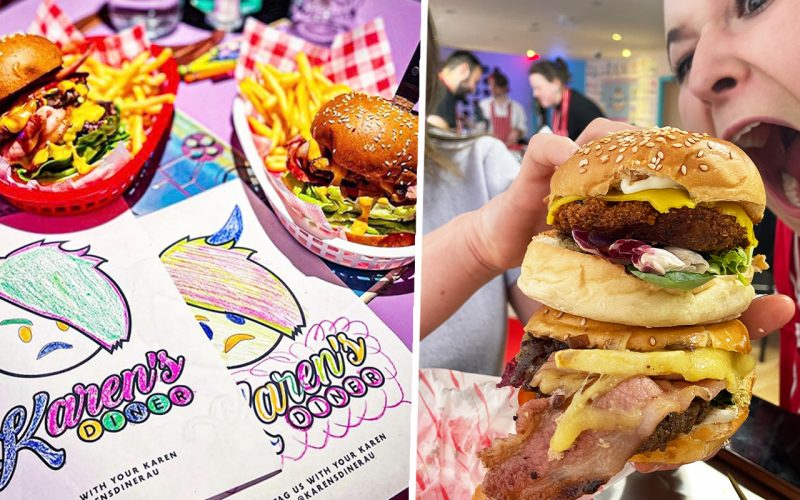 Here's what our Food and Drink Editor, Georgina Pellant had to say about the experience at Karen's Diner: "It was also completely hilarious. You have to laugh, really, or you'd probably cry. Whether the people manning the tables at Karen's Diner are actors, or incredibly disgruntled hospitality staff, we're never too sure – either way, they never break character.
"Every polite request of ours is greeted with a middle finger or an exaggerated eye roll, red baskets of burgers are dumped on the table with such force that all the fillings tumble out, and we're so afraid to leave our seats that we have to wait for their backs to be turned to make a dash to the loo. This is the place to go and get it – and when you've had enough, you'll be bid farewell with a hearty 'f*ck off'."
Monday 16 May – Sunday 23 May 2022. Find out more here.
Feature Image- Pup Up Cafe / Waterlane Boat House / As You Like It