Restaurants across Leeds have really outdone themselves this Christmas with their vegan menus- check out our top picks this December.
Long gone are the days when we would have to scour the internet to find a restaurant that offers at least plant-based dish on the menu or live on salad, because getting in vegan alternatives 'wasn't worth it because they're too unpopular to sell'.
Christmas is the only time of the year where it feels as if this sense of dread can return: for some reason, everyone seems to think turkey is for everyone- it's not. Not even many meat-eaters like it either.
Luckily, in Leeds we are inundated with vegan friendly restaurants that will be serving up some of the best plant-based Christmas menus around: some with sprouts, some without.
We've rounded up our favourite dishes in Leeds city centre so whether you're looking for a pre-Christmas hearty dinner or somewhere with a plant-based menu for the big day itself, we've got you covered.
Headrow House
Headrow House know how to throw a good vegan dinner party: the popular venue replace the mundane small talk with laughter, a chilled ambience and flavoursome dishes. Their new Christmas Bratz menu isn't just vegan friendly, but takes up almost 50% of the menu.
Opt for the classic Vegan Brat topped with crispy onions, sauerkraut and curry ketchup or go for the Vegan Loaded Pretzel Box which features a giant toasted pretzel, celeriac remoulade, seitan bratwurst sausage and curry ketchup. Pair either of these with a nice pint of german lager and you're on your way.
Yuzu Street Food at Thor's Tipi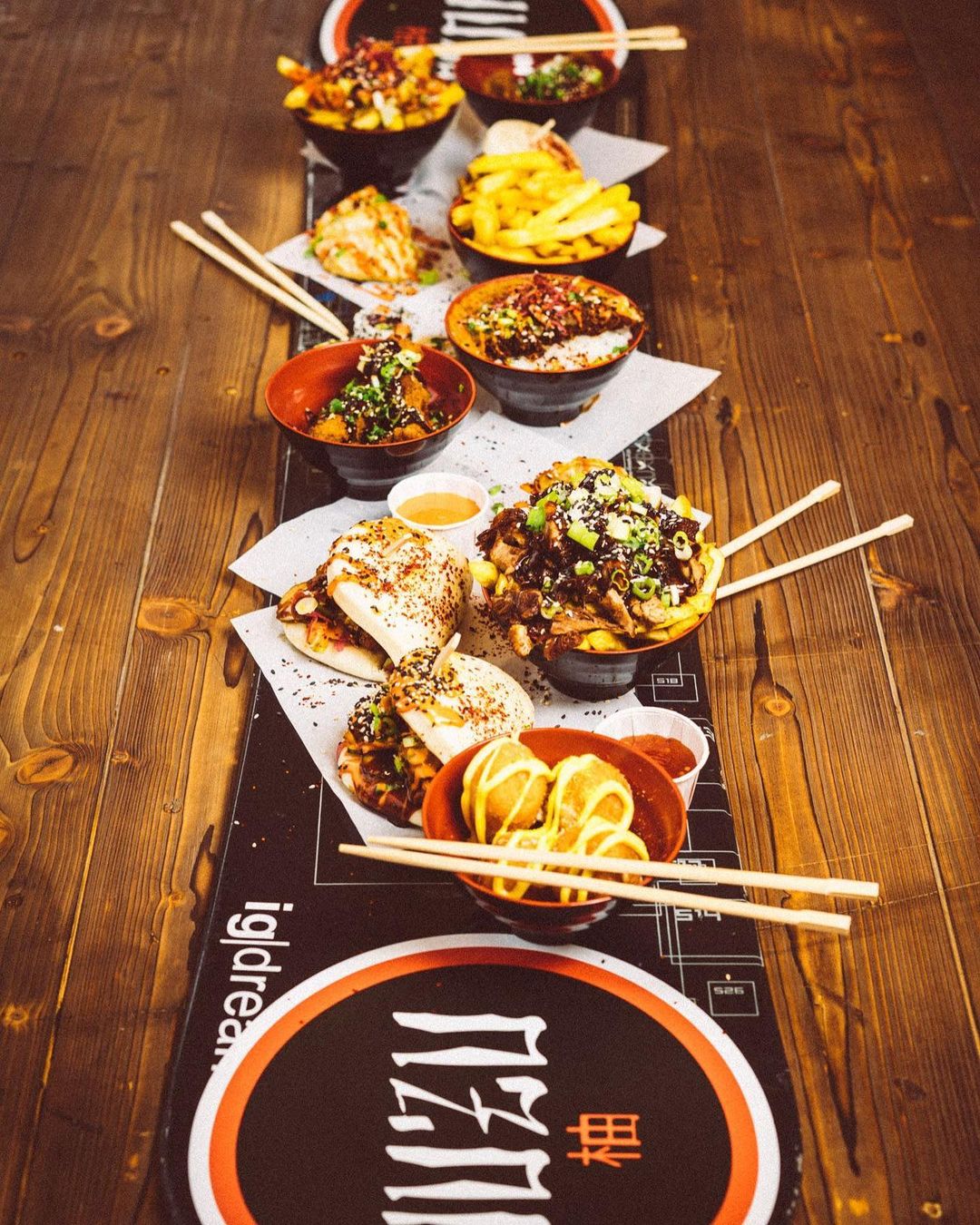 An evening at Thor's Tipi is always a festive night: whether it's the smell of smoke that wafts around the tent, no matter how far you are from the fire or the mulled wine that never seems to leave your hands: it's a Christmas-must-do. This year, the pop-up have teamed with Yuzu Street Food to offer some delicious snacks, with plenty of vegan options available.
Our favourite has to be the Snowboard Sharing Platter. Not only is it served on an actual snowboard, but it's full of tasty small plates like Katsu fries, vegan Yuzu chicken sushi, veggie gyozas and Japanese fried tofu bao buns.
The New Conservatory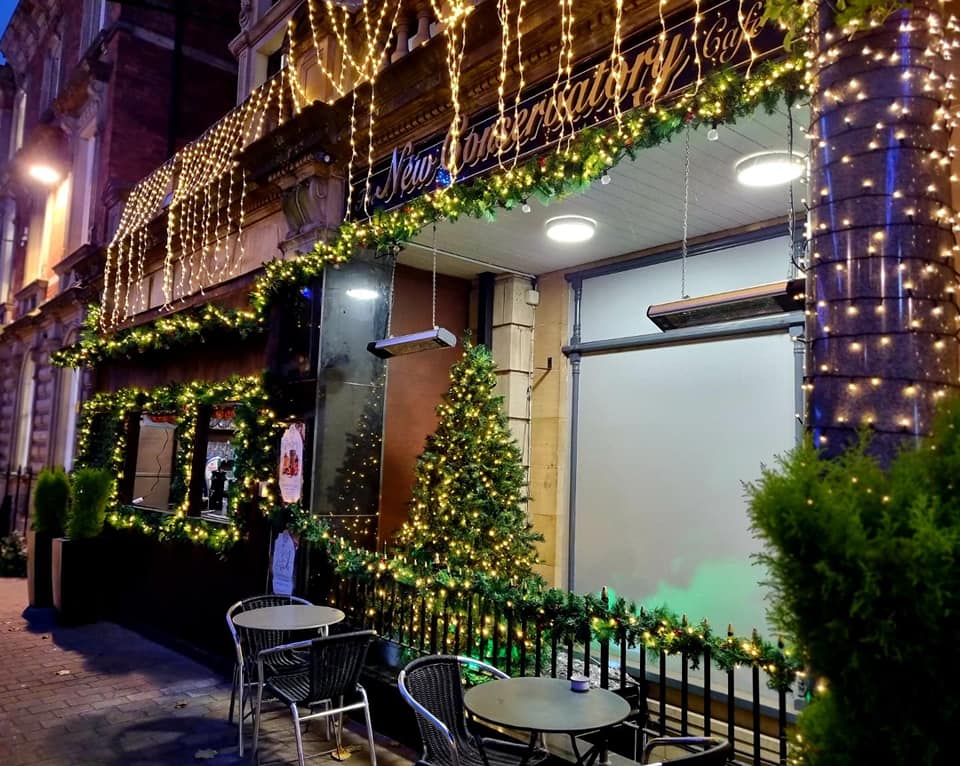 Who says you have to go to an all-vegan restaurant to get great tasting plant-based dishes? The New Conservatory offer almost everything on the menu as a meat and vegan option, so naturally their Christmas menu is no different.
There's Creamy Garlic Mushrooms on toasted ciabatta on the menu, but it's the Traditional Nut Roast with a homemade red onion marmalade and served with roast potatoes, sage and onion stuffing, brussels sprouts, parsnips, carrots, herb mash, yorkshire puddings and red onion gravy, that's got us booking a seat at the table.
Bundobust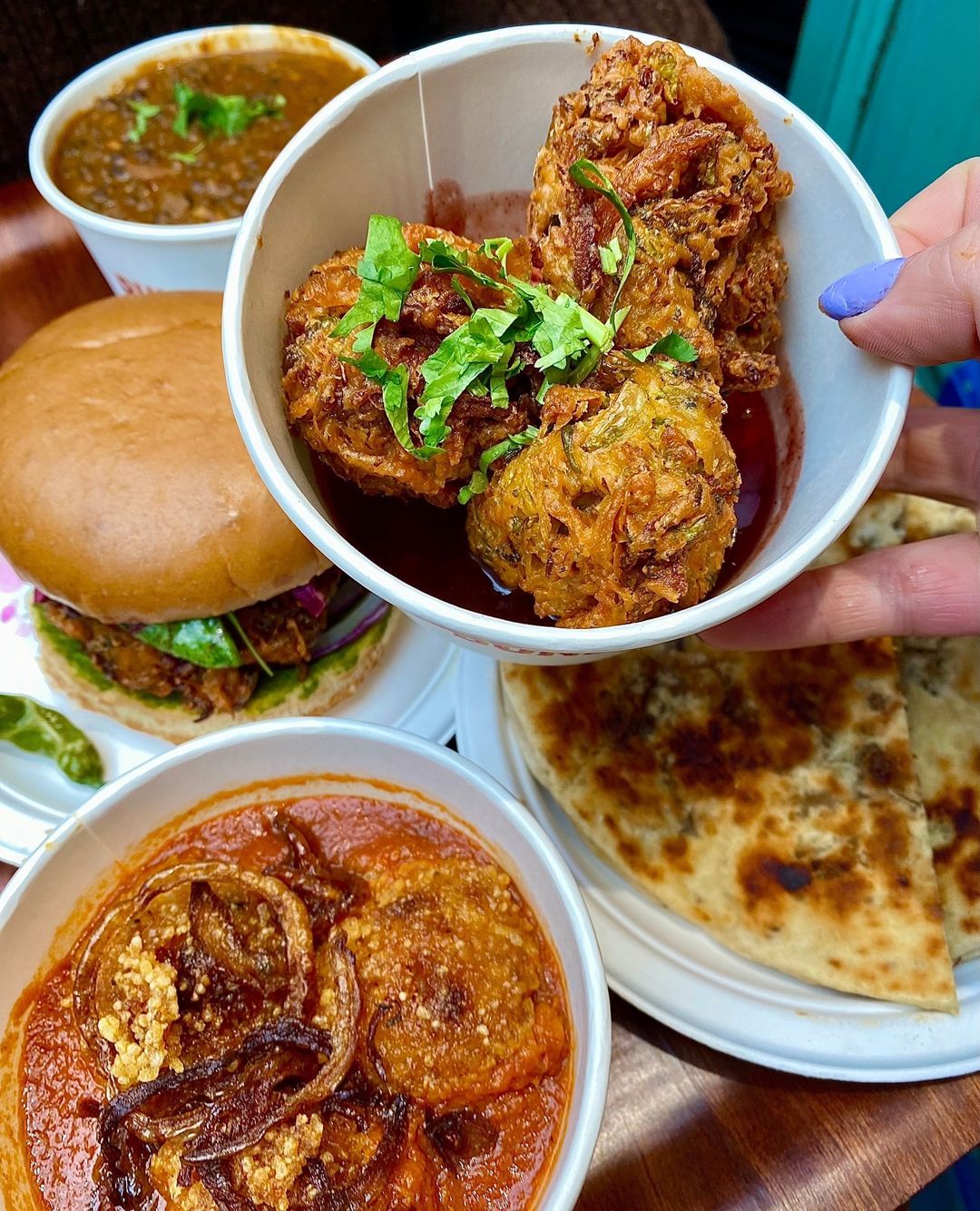 Bundobust is entirely a veggie restaurant, with plenty of vegan options to choose from. The Indian eatery was popularised after the Indian cricket captain Virat Kohli was spotted with Indian actress Anushka Sharma at the restaurant in the summer, and has gone from strength to strength ever since.
This Christmas, we'll be eating their Sprout Bhaji Butty. We're talking about a sprout, broccoli and onion bhaji patty spiced with fennel and chilli, salad and cranberry chutney in a vegan brioche. Plus, £1 of each butty sold goes straight to a charity to support local causes: a winning combo in our eyes.
Read More: The Leeds Christmas dinner with a sprout bhaji butty and coconut hot toddy on the menu
Manahatta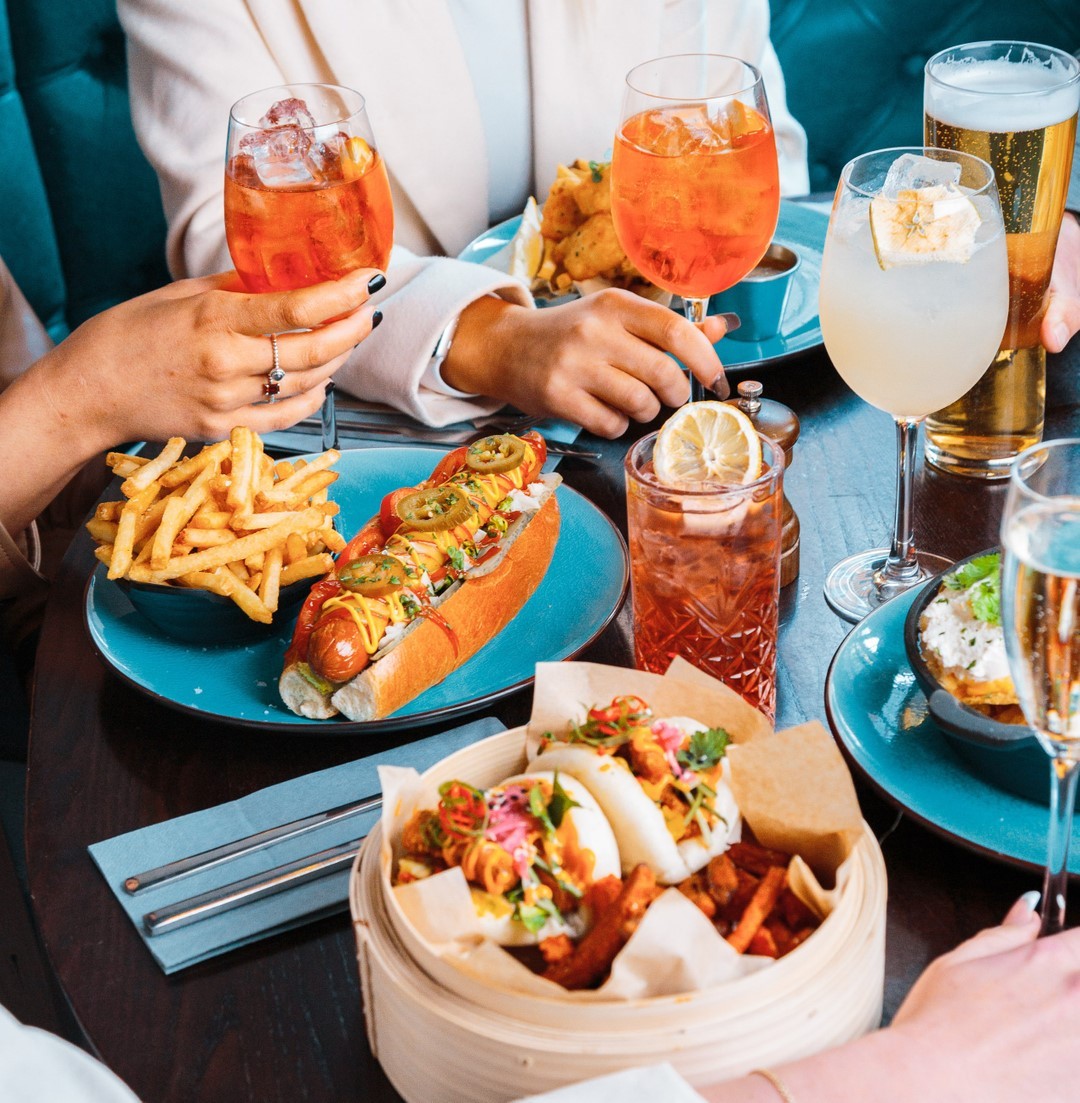 We've all pictured ourselves living through a winter in New York at some point or another. Whether your dream is to feature in Home Alone or simply take a brisk walk through Central Park with snow falling down as we wander through the city on Christmas Day and Manahatta is helping to bring this dream to life with an American-inspired festive menu.
The All American Hot Dog is ten inches of meat-free goodness and available on the Festive Bottomless Menu. We're talking about a Moving Mountains plant-based dog in a brioche bun, vegan cheese, pickles, jalapeños and all the sauces you need: ketchup, French's mustard and mayo, served with fries.
Read more: The Leeds' Korean-Japanese bottomless brunch with unlimited fizz and apple sours