This gym was truly built to minimise any anxiety you've ever had walking into the gym.
There's a new gym in town.
Except this is nothing like the sweaty, overly boisterous chain gyms popping up all over the city.
The Leeds' People's Gym is run for the people of Leeds, by the people of Leeds.
And there really isn't anything else like it.
Besides the 'Community Wall' set to be packed with resources for those wanting to support their local indies or residents, everything in the four-floor building has been designed to deconstruct any 'typically toxic' messages or experiences people may have had in other gym environments, to welcome everyone to a judgement-free workout space.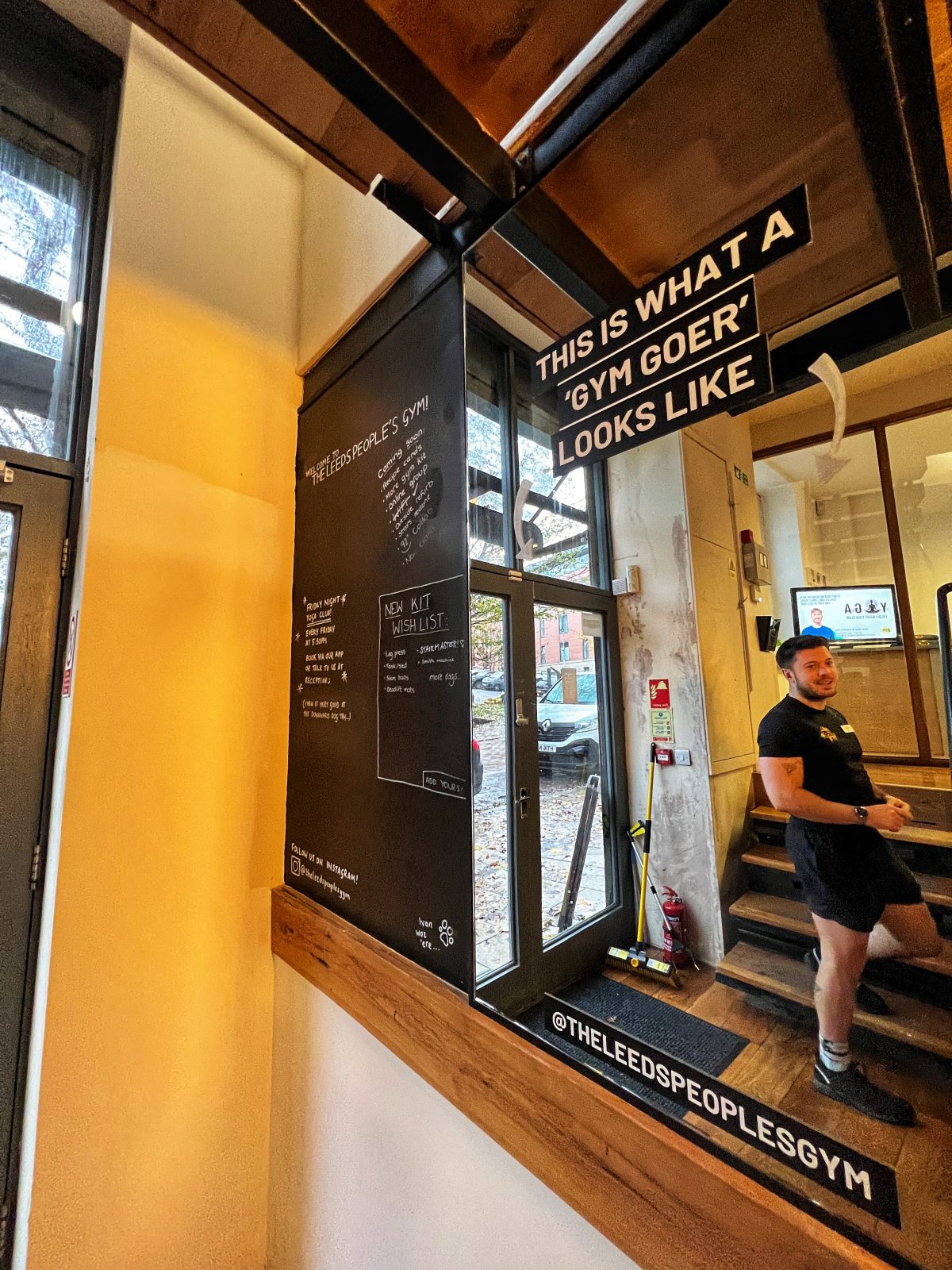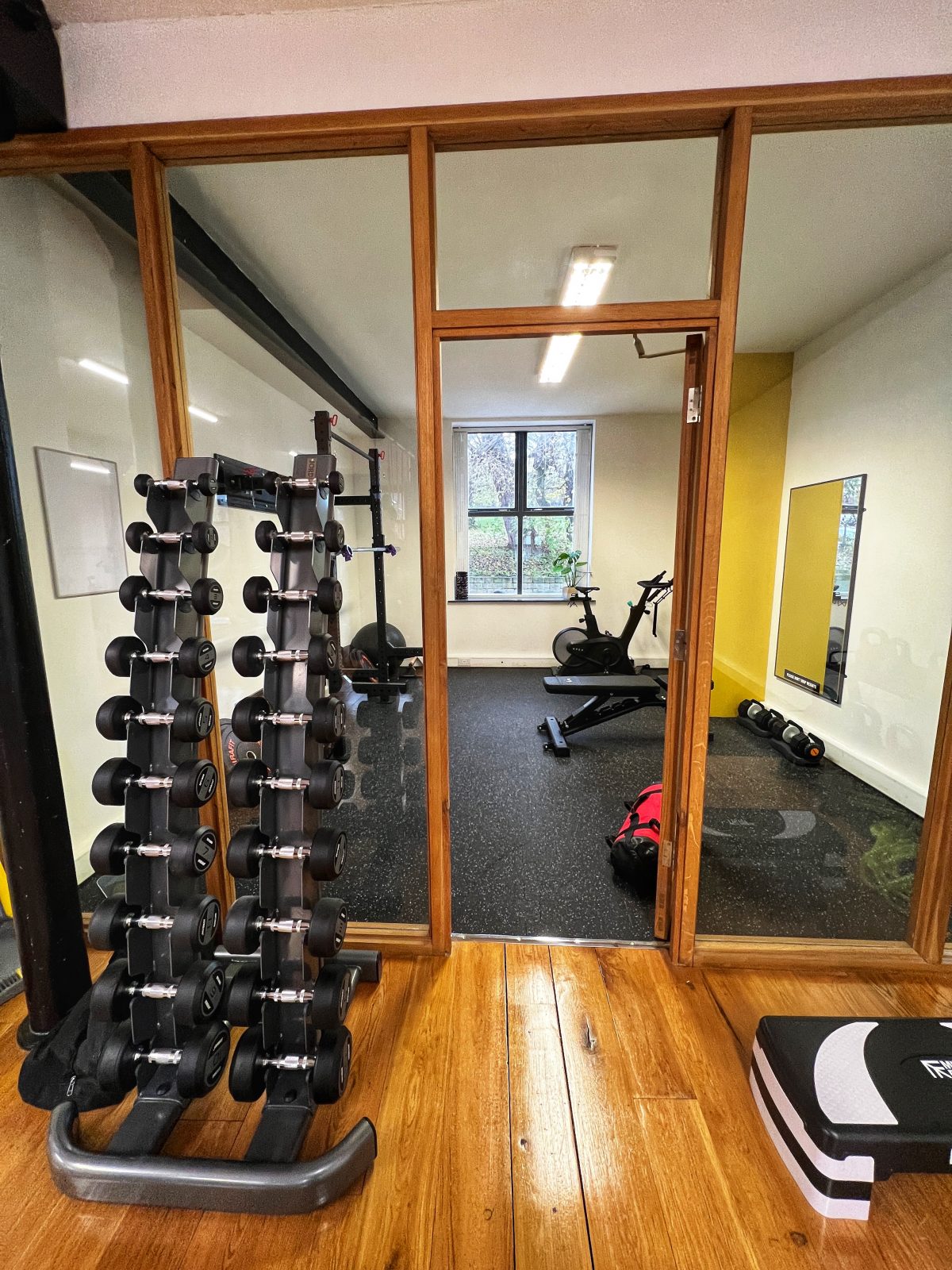 From the moment you walk in you're met by owners Chris and Daniel at Reception who can take you through the gym space and organise any membership details (which are truly some of the most flexible you'll find in the city).
And if you're wondering what to expect from the workout spaces themselves – let's just say they're nothing like your average gym, in the best possible way.
Those very typical 'how to use this' stickers on each machine have been removed and replaces with an alternative from The Leeds' People's Gym, the QR code demonstrates how to use the machines, and has been altered to reinforce the idea that there's no single 'gym person', and you don't need to aspire to be the very stereotypical man featured on gym machine labels to be working out.
Over on the free weights, you'll find warped mirrors that up close allow you to check your form and act as a normal reflective material, but if you take a step back, you'll find that the view is distorted. Removing the mirrors allows members to move freely without catching themselves in the mirror unless they want to.
Plus, there's a semi-private space for personal trainer work with a small cardio and weight setup that's ideal for those that are nervous about going into a gym or as a beginner looking to test out equipment for the first time with a trainer professional on hand.
The free weight sets go up to 30kg as a way of showing that you don't need to be sat next to someone lifting a 50kg dumbbell to feel like you're a gym-goer too – it's all about embracing everybody into the gym space here.
Now if you're a regular gym-goer, you'll be used to the queues and awkward waiting around time whilst someone cracks out their sets, but instead of having to interrupt and do the dance of 'how many sets have you got left', you can simply add your personalised keychain to the hook on the side of the machine to let the rest of the gym know you're next in line.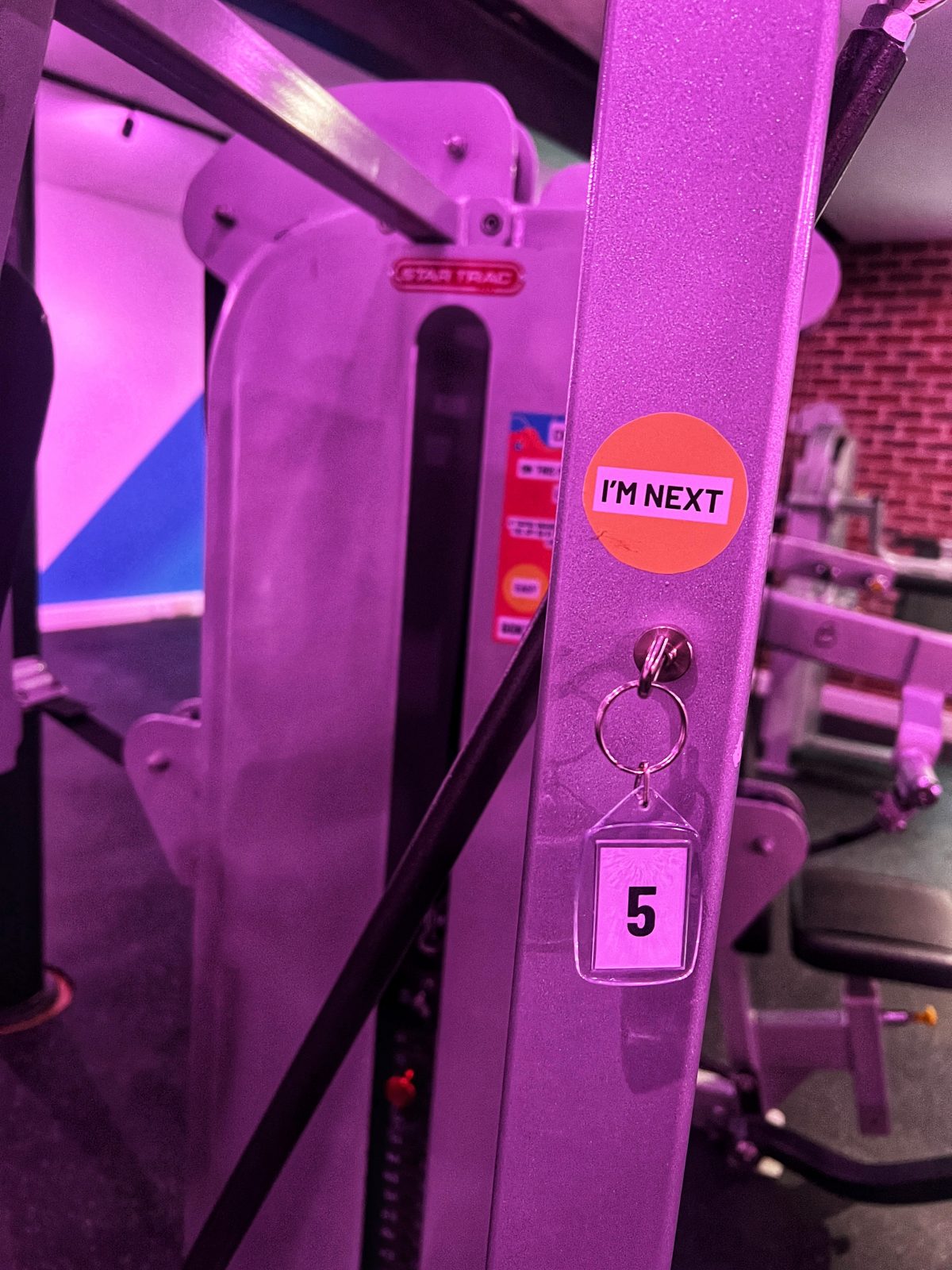 They've really thought of everything here.
As a proper independent gym, Daniel and Chris stress that whilst they might not have every single piece of equipment at the moment, the best way they can do that is by seeing more members come through the door.
There's a wish list of items that they plan to add in further down the line, and as word gets out about the exciting new opening, it means that they can consider feedback and act accordingly. This can also include changes to classes and other aspects of the gym – it truly is a place that's run and set by its members.
Upstairs on the first floor you'll find space for classes to "meet the diverse needs and interests of the community, including strength training, yoga, HIIT," as well as a private sports massage space too, plus gender neutral changing rooms with lockers and separate cubicles.
Take the extra flight of stairs to the top floor to find an additional community and co-working space, where you can rent a desk or the full floor for meet ups or film screenings alike. This space is ever-evolving as The Leeds' People's Gym grows, and the owners are open to suggestions from members to use the space for different purposes.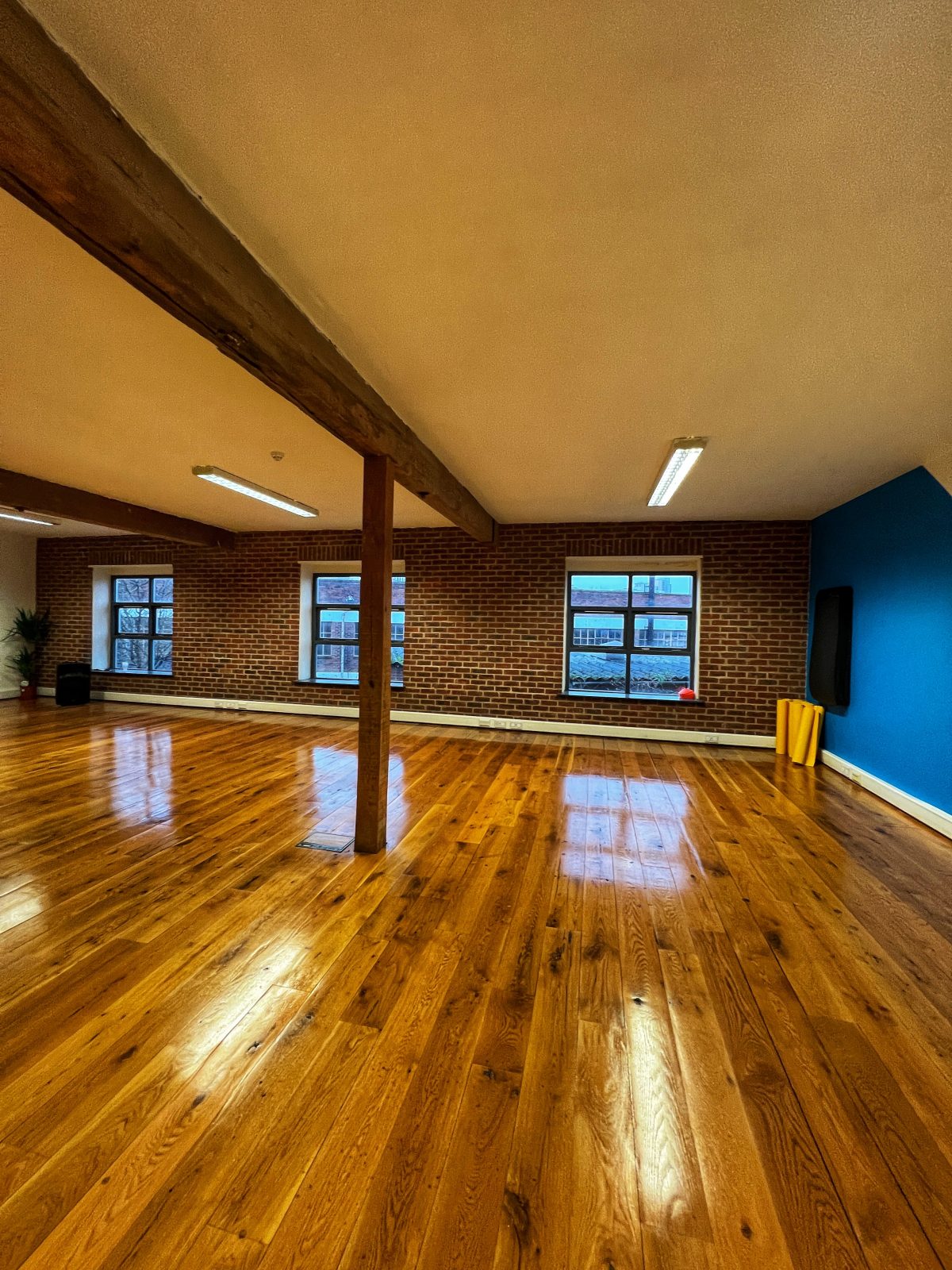 Chris Woods and Daniel Browne have said: "we've been there, we've gotten to the front doors and gone straight back home, we've been bullied off equipment. No more. Gyms can be different, we're different.
"Join a gym where you can access fitness without the judgement, without the intimidation, without the ego."
And this really does feel like the alternative gym everyone needs to try out in the city.
Read More:
Keep an eye on The Leeds' People's Gym socials for meetups and more information, or head down to Bowman House at 49 Mabgate (just around the corner from Leeds Playhouse) to meet Chris, Daniel and the gym 'Chief Wellbeing Officer', Ivan the dog.
Feature Image – The Hoot Leeds