The CGI photos showing what the railway station will look like when the work is finished makes it look like we're in for a real transformation.
Since March 2023, the Leeds Station Sustainable Travel Gateway scheme moved to work on Leeds Train Station, now we're six months in, with another two years of construction work ahead.
So what exactly is set to change during this time?
The proposed facelift will see the space outside the train station transition into a pedestrian-friendly space with additional cycle lanes and relocation of the taxi rank.
The plans form part of the the Leeds Station Sustainable Travel Gateway scheme, with a whopping £39.5 million investment dedicated to giving a refurb of the areas surrounding the station.
Initially it was reported that the work is expected to be completed in its entirety in early 2024, however Leeds City Council has now reported that work is due to be complete by September 2025.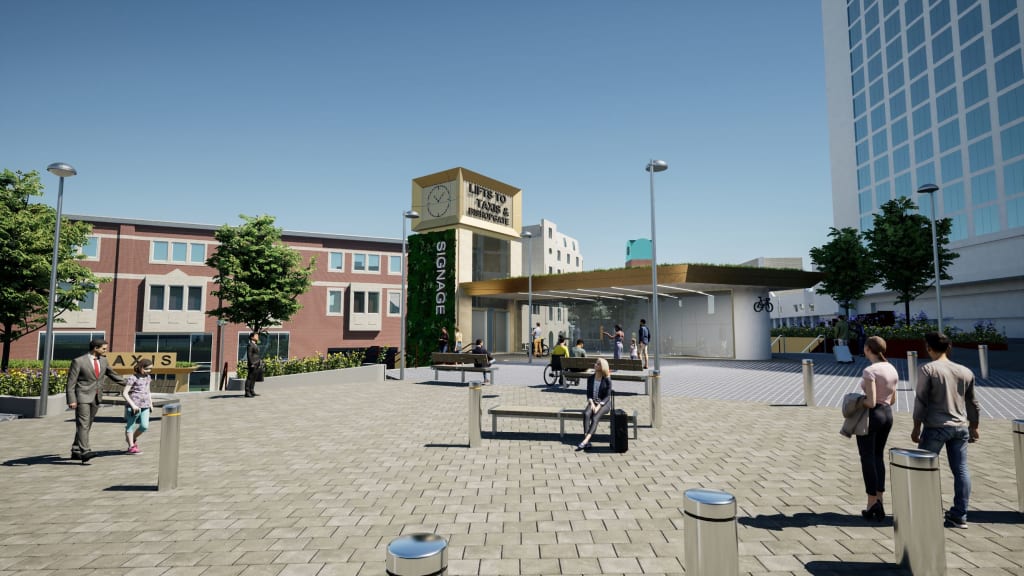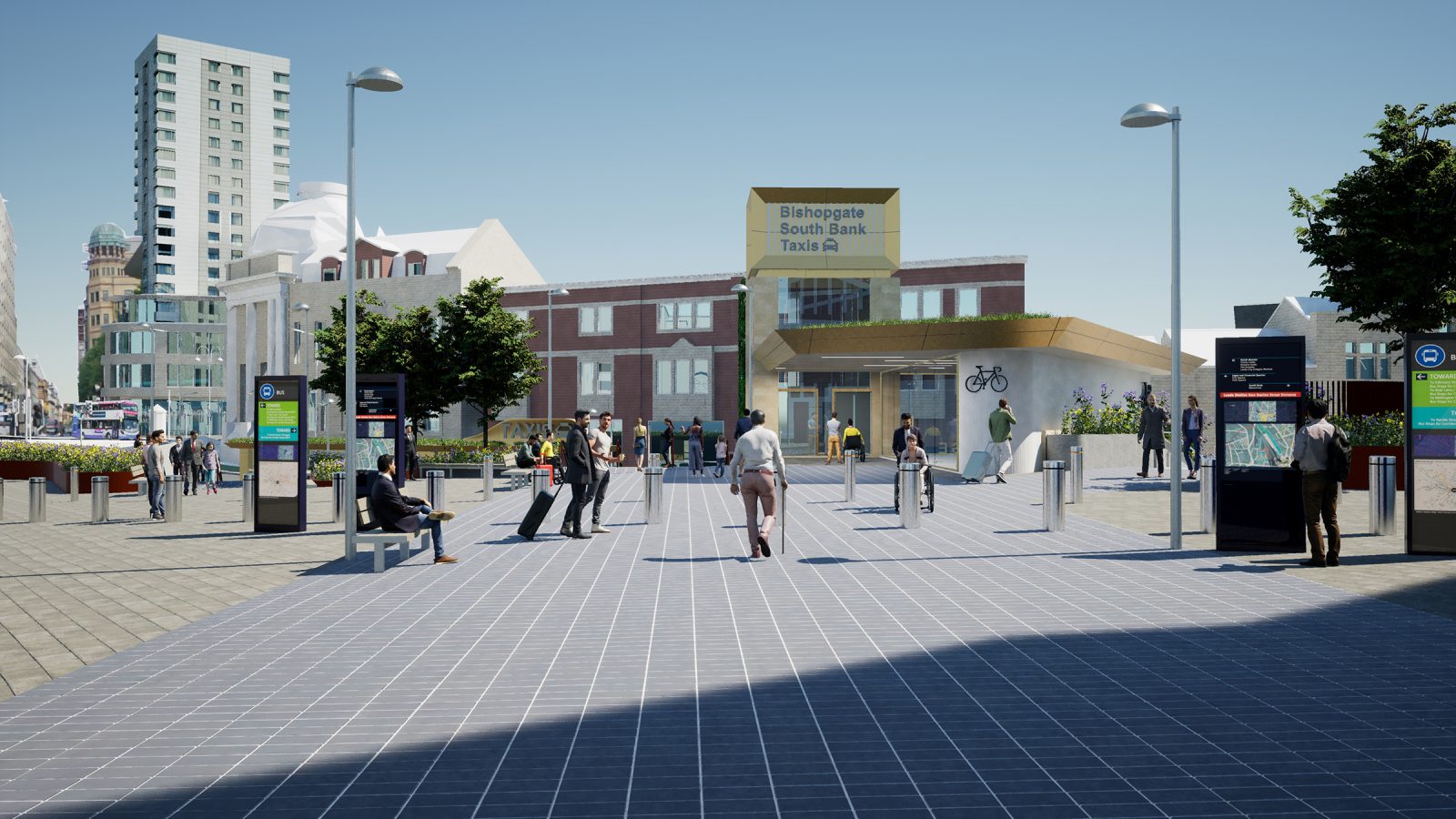 According to Leeds City Council, the new work on Leeds train station will include the following changes:
Pedestrianising New Station Street, including the section which meets Boar Lane, with outdoor seating and rest areas, and landscaping
Relocating the existing taxi rank to Bishopgate Street where there will be a large and well-lit shelter and room for six vehicles, also allowing for kerb-side boarding which will help people with wheelchairs or assistance dogs to board more easily
Two 21-passenger lifts from Bishopgate Street to the station entrance on New Station Street, providing step-free access between the two streets.
A high quality cycle hub at the station, which will include electric charging points and storage for all types of cycles.
Environmental improvements to Neville Street and Dark Neville Street including enhanced lighting, road surface and pavement and elevation treatments.
Installing high quality cycle infrastructure on Bishopgate Street and Neville Street, and improvements to cycling infrastructure in surrounding communities.
The plans are due to be fully completed by September 2025.
From May 2023, the northern section of New Station Street from the station's main entrance towards City Square will be closed to vehicles but pedrestrians will still be able to walk towards Boar Lane from the main entrance or northern entrance. During this time the taxi rank will begin its move to Princes Square. Currently Network Rail is liaising with private hire and hackney carriage services with details of the arrangements.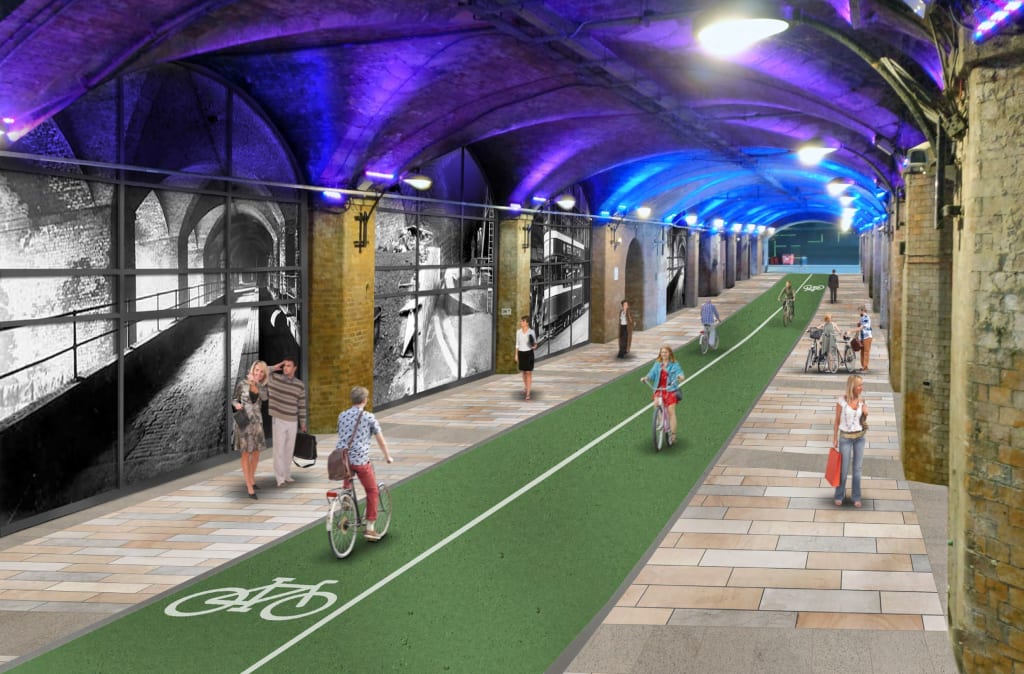 Tracy Brabin, Mayor of West Yorkshire, said: "Leeds City Rail Station is one of the busiest in the country – it's a gateway to a vibrant city, as well as many destinations across our region and beyond.
"Growing our economy, connecting more people with opportunities and tackling the climate emergency are at the heart of making West Yorkshire an even better place to live and work, and these improvements are key to that."
Read More:
You can read more about the plans to develop the area surrounding Leeds train station, and the rest of the Leeds Station Sustainable Travel Gateway scheme here.
Feature Image- Leeds City Council