Hidden inside the Grand Arcade, Tailor's is a clothes alternation store by day, bar by night and bottomless brunch hotspot on the weekends.
This quintessentially British bespoke tailor shop becomes a prohibition-inspired gin lounge – serving iconic cocktails from the era alongside its own house gin, aptly named Tailors- and it's the perfect spot to grab a cocktail and have a laugh with your nearest and dearest.
Promising visitors a night of Gatsby-esque glamour, you're invited to rummage in the vintage costume racks for the perfect tailcoat, top hat, or flapper dress, before plonking down at one of the up-cycled sewing tables for a few cocktails or perfect serve G&T- what more could you possibly ask for, apart from bottomless drinks perhaps?
And boy are you spoilt for choice. Choose from a selection of craft gin and tonics, all carefully chosen flavours perfect for a summer's afternoon. Think Yorkshire rhubarb, British berries, Seville orange marmalade, Sicilian lemon and elderflower and a modern take on Pimms, strawberry and basil.
Now these guys specialise in gin, but if there's also Mangotinis and rum and ginger iced tea on the menu too for those looking for an alternative.
Priced at £30 per person for 90 minutes of bottomless drinks, served with a special 'ring for gin' bell so you can keep topped up throughout the entire experience.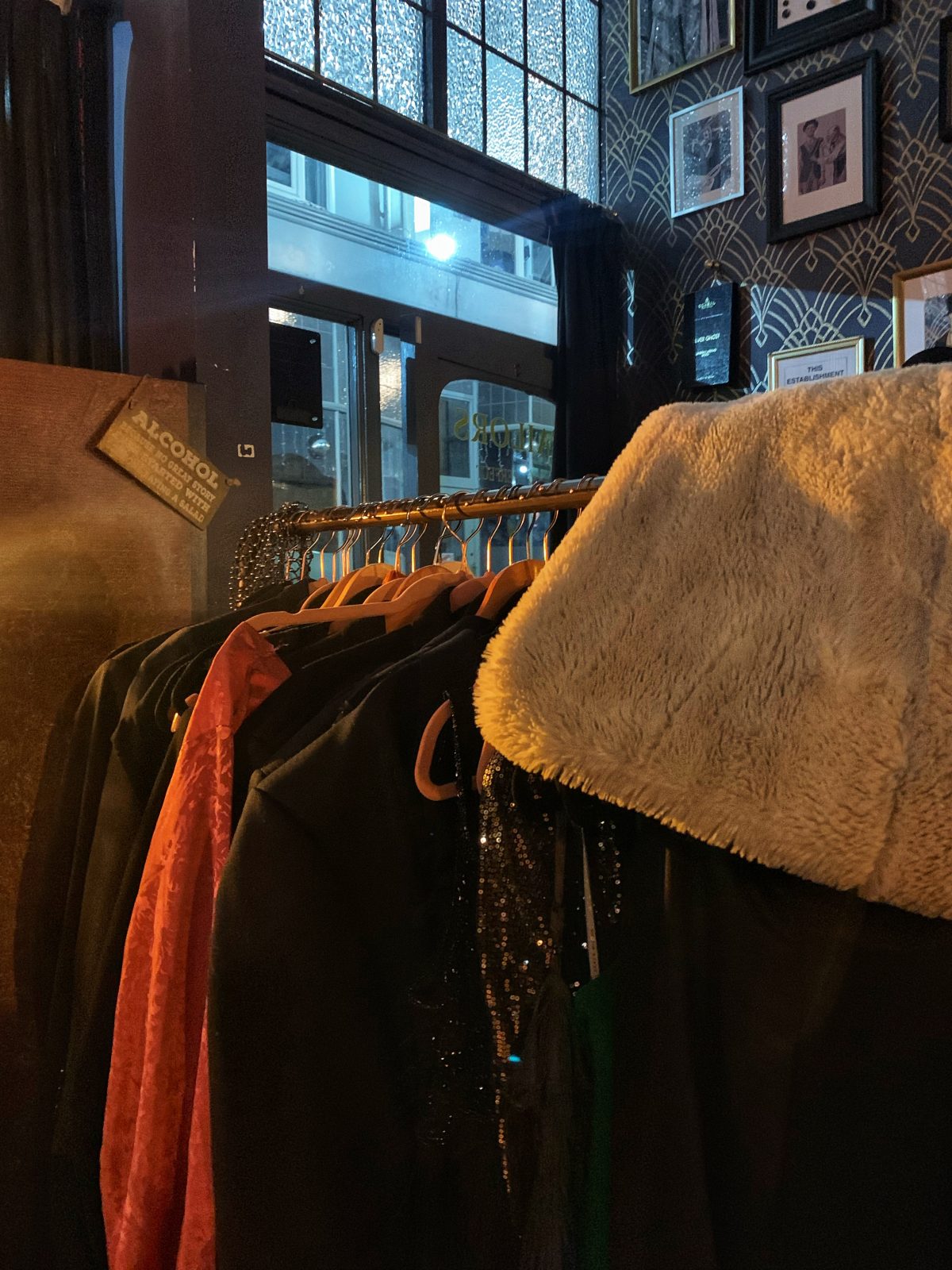 Plus, for an extra fiver, those feeling peckish can add a stack of pancakes or waffles on the menu too with toppings like fresh fruit, maple syrup and chocolate sauce. Just make sure you book in advance so the bar is aware of your foodie preferences.
You can book Tailor's bottomless disco brunch every Saturday between 2pm and 5.30pm on their website here.
Read More:
If you're bored of the usual cocktail offerings on a bottomless brunch and looking for something different this summer, Tailor's is the ideal option for a day drinking trip into Leeds city centre.
Feature Image – The Hoot Leeds