There's a Brazilian steakhouse in Leeds that's got an endless rotation of meat.
Think flavoursome prime cuts of meat, plus an all-you-can-eat salad bar with cold cuts of meat, a large range of fruit and veg, plentiful plates of pasta and more.
Suffice to say, we're a little bit obsessed with the idea.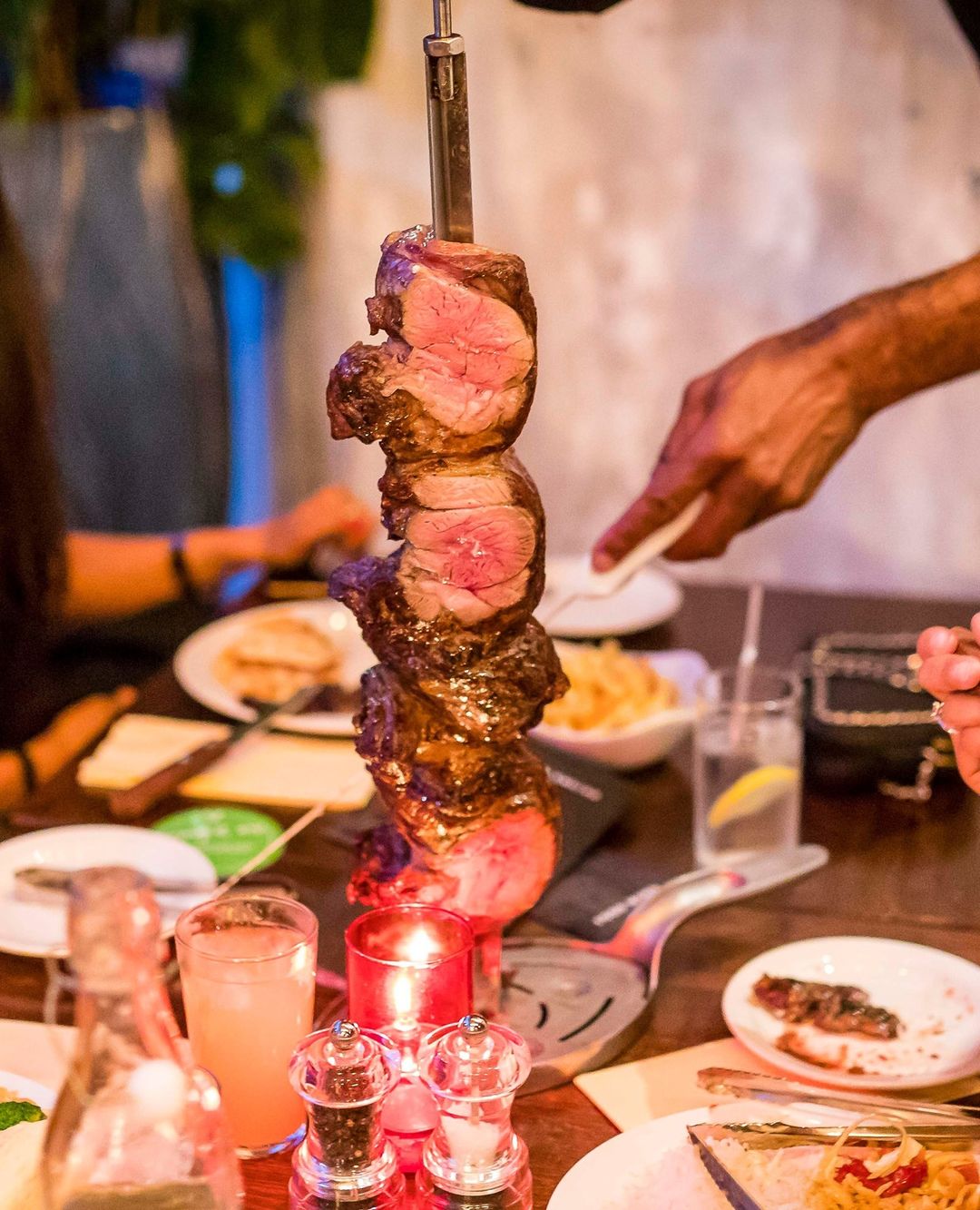 Found inside The Light just off The Headrow, Estabulo restaurant in Leeds serves an unlimited table-side service of 8 cuts of meat for lunch and 15 cuts of meat for dinner, plus unlimited sides, gourmet salad bar and Brazilian hot buffet – all for a fixed price.
For lunchtime we're talking £24.95 (served 12-4pm), whilst for dinner you'll pay £34.95 (served 4-10pm) for all of your food, all-in, with drinks priced on top.
Children under the age of 4 can dine here for free, whilst those over 4 can have an all-you-can-eat experience for just £8.50.
Whilst you can help yourself to the salad bar, all the meat at the steakhouse is served fresh to you at your table straight off the grill: having already been skewered and cooked slowly over open flames.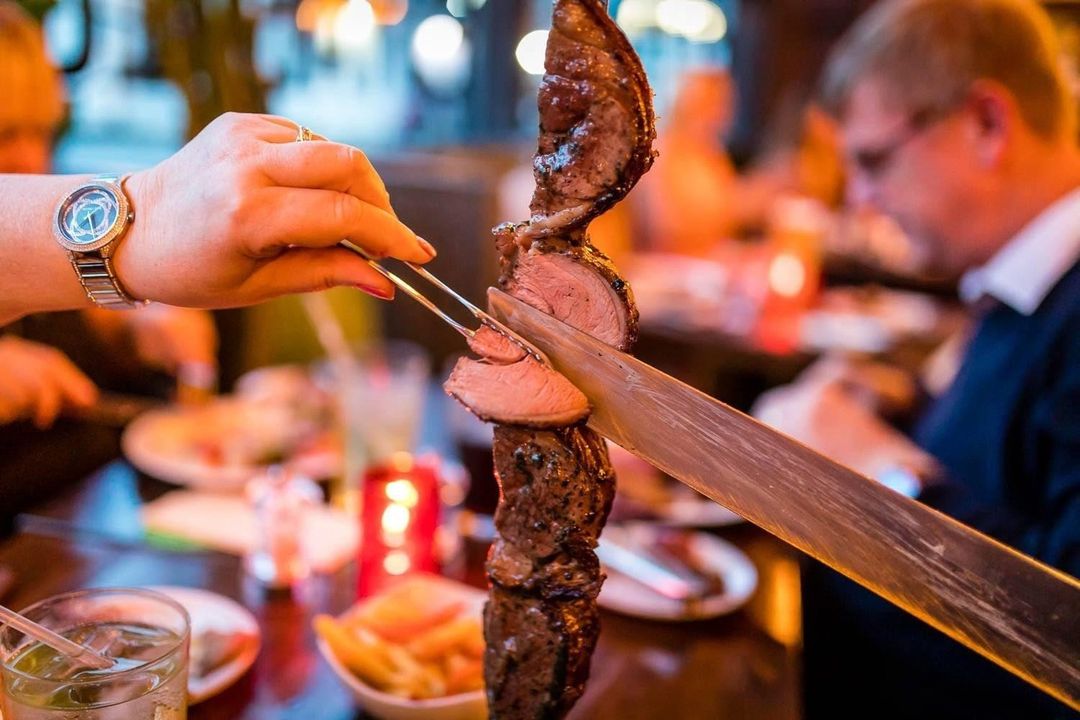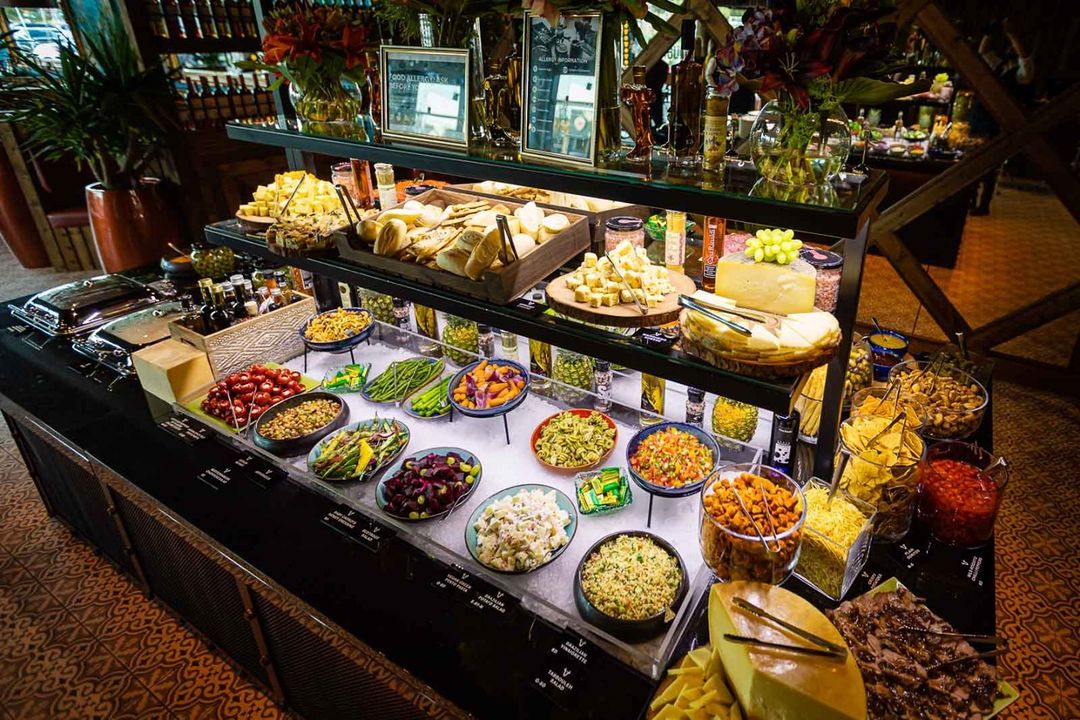 You can eat as much, or as little, as you want, from a choice of eight cuts of beef, three cuts of pork, three of chicken, one lamb, as well as extras like pineapple, halloumi, and the crowd favourite: garlic bread.
The salad bar acts as a palate cleanser, a way to refresh between the meaty courses of skewers that arrive at your table from the Brazilian steakhouse grill – but you can really go to town if you choose, it really is worth a visit all on its own.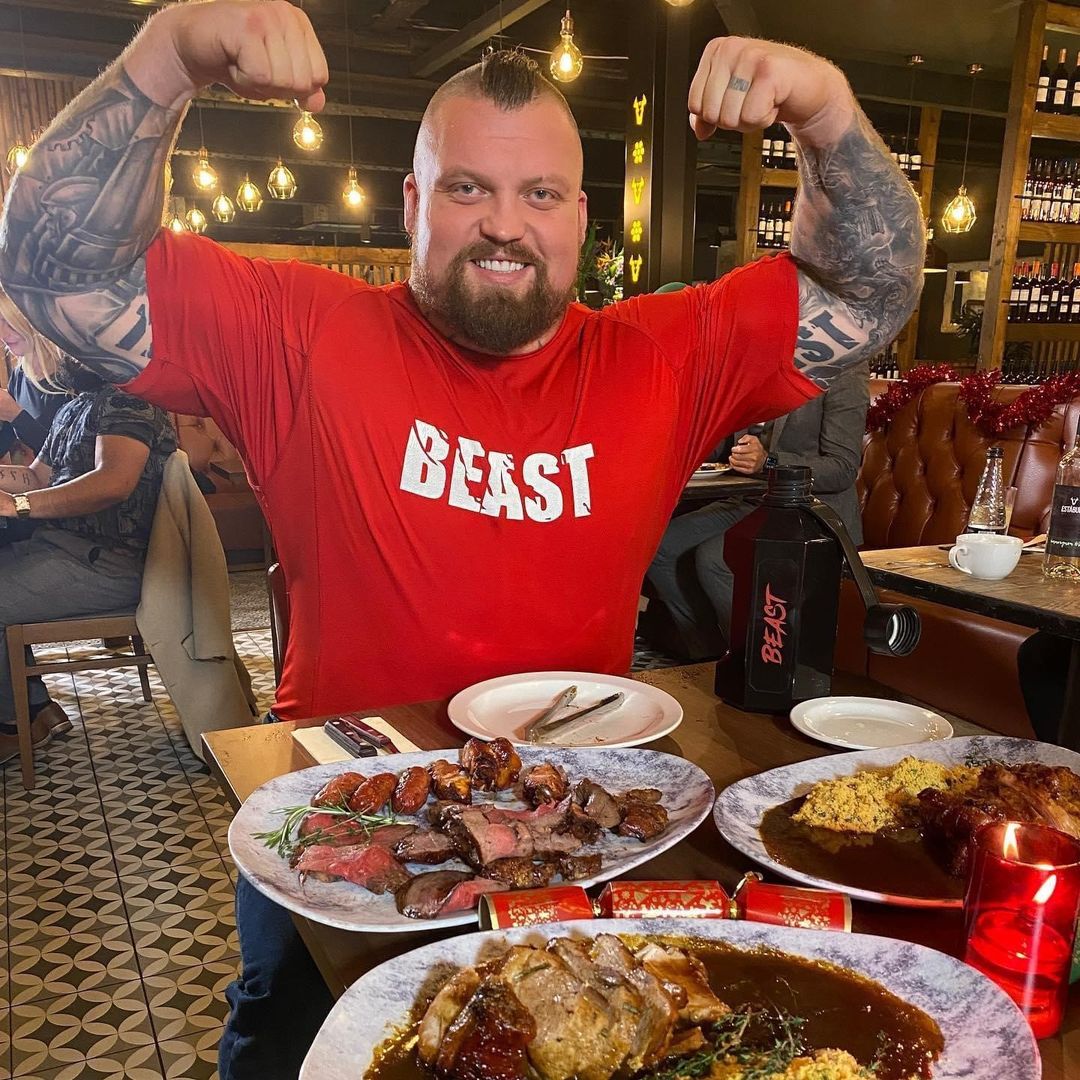 It's even open on Christmas Day in Leeds this year – serving a special festive menu of unlimited beef, pork, chicken and lamb cuts for £65 per person.
Putting a festive twist on their usual offerings, there's butternut squash risotto and rigatoni pasta for veggies, plus a Fisherman's basket of chunky fried cod, prawn twisters, charcoal prawns, red velvet prawns, squid rings and dusted calamari for the pescetarians out there.
Check out the full menu and find out more by visiting the Estabulo website here.