Yes, you read that right- there's some fancy neon swirled burgers going around and they've found a home in Leeds.
Now this type of burger is clearly made to be as impressive on the eyes as much as it's supposed to be a feast for the stomach and we must admit, these places have got it spot on.
From rainbow multicoloured, bagel-style buns to good ol' neon blue, we've found all the places that you can get yourself a rainbow burger- though we're sure there's a few menus hiding from us still.
Dope Burgers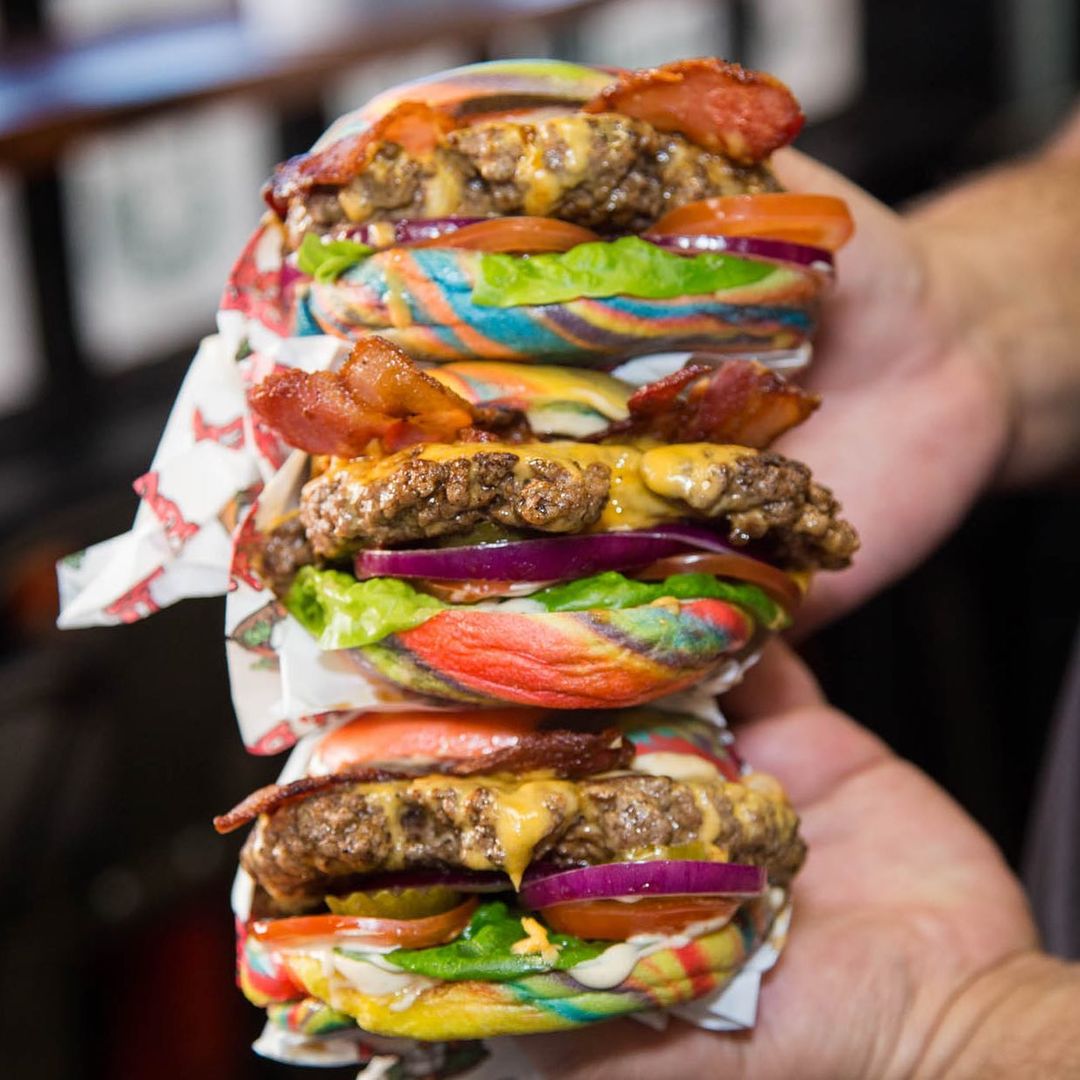 We're not going to beat about the bush. We're absolutely desperate to find out how these guys manage to create such incredibly aesthetic burgers. Specialising in the rainbow bun and all things colourful, Dope Burgers have set up five different locations around Yorkshire: three in Hull, one in Doncaster and one right here in Leeds on Tong Road. You're not even having to choose out one specific burger to be made into a rainbow, you can simply upgrade and existing order to a rainbow bun for £1. Bargain for the 'gram when you think about it.
Sandinista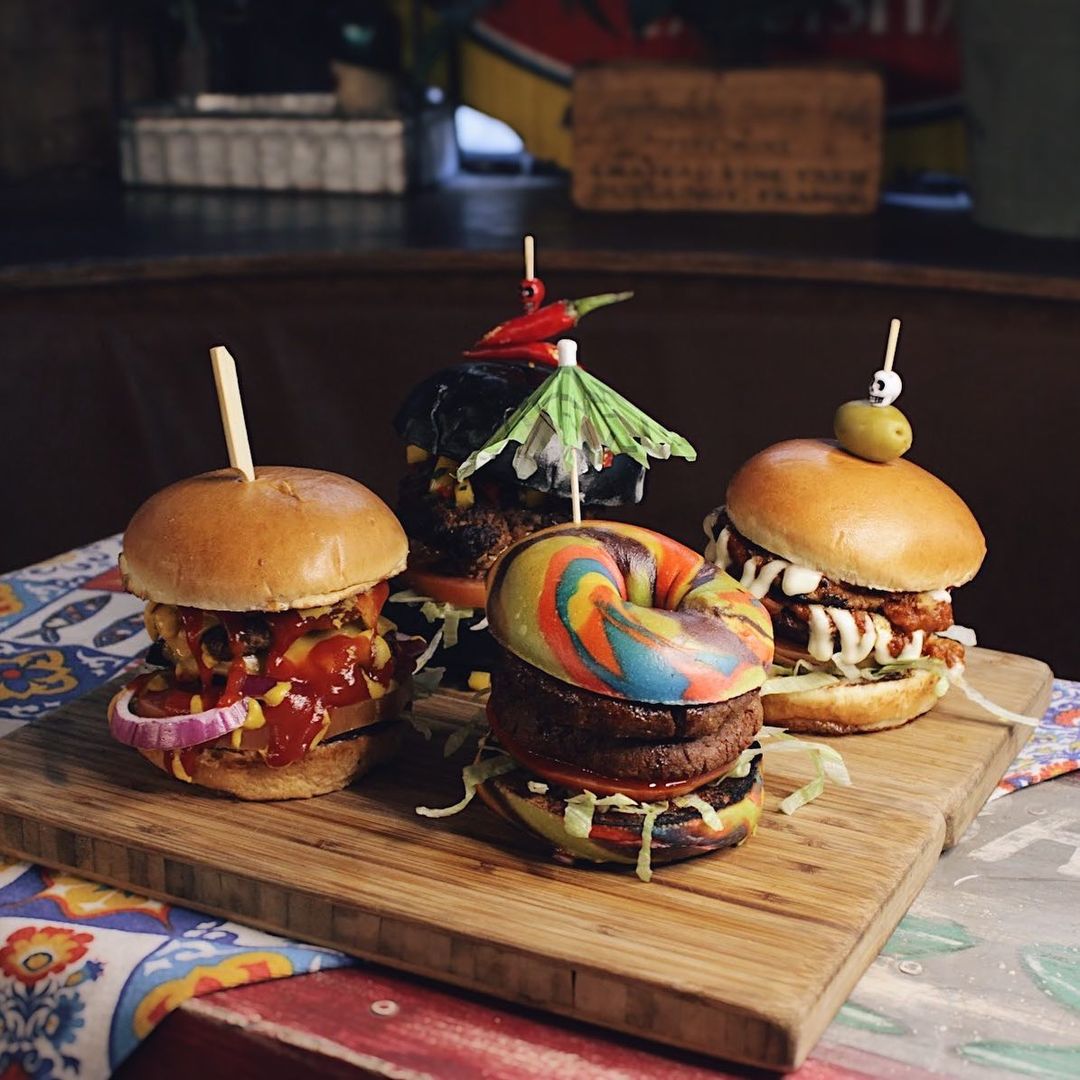 There's some real good looking burgers from Punk Food Project at Sandinista on Belgrave Street- but those meaty patties sandwiched between rainbow swirled bagel burger buns, topped with a little paper umbrella certainly look the most impressive of all. The popular bar spot is there to serve those who love a bit of Punk Food as well as "those of you who come alive with liquid spirit, craft beer and late night rock n roll, indie and hip-hop" and sounds ideal for a place to let off a bit of steam.
Oula Creative Catering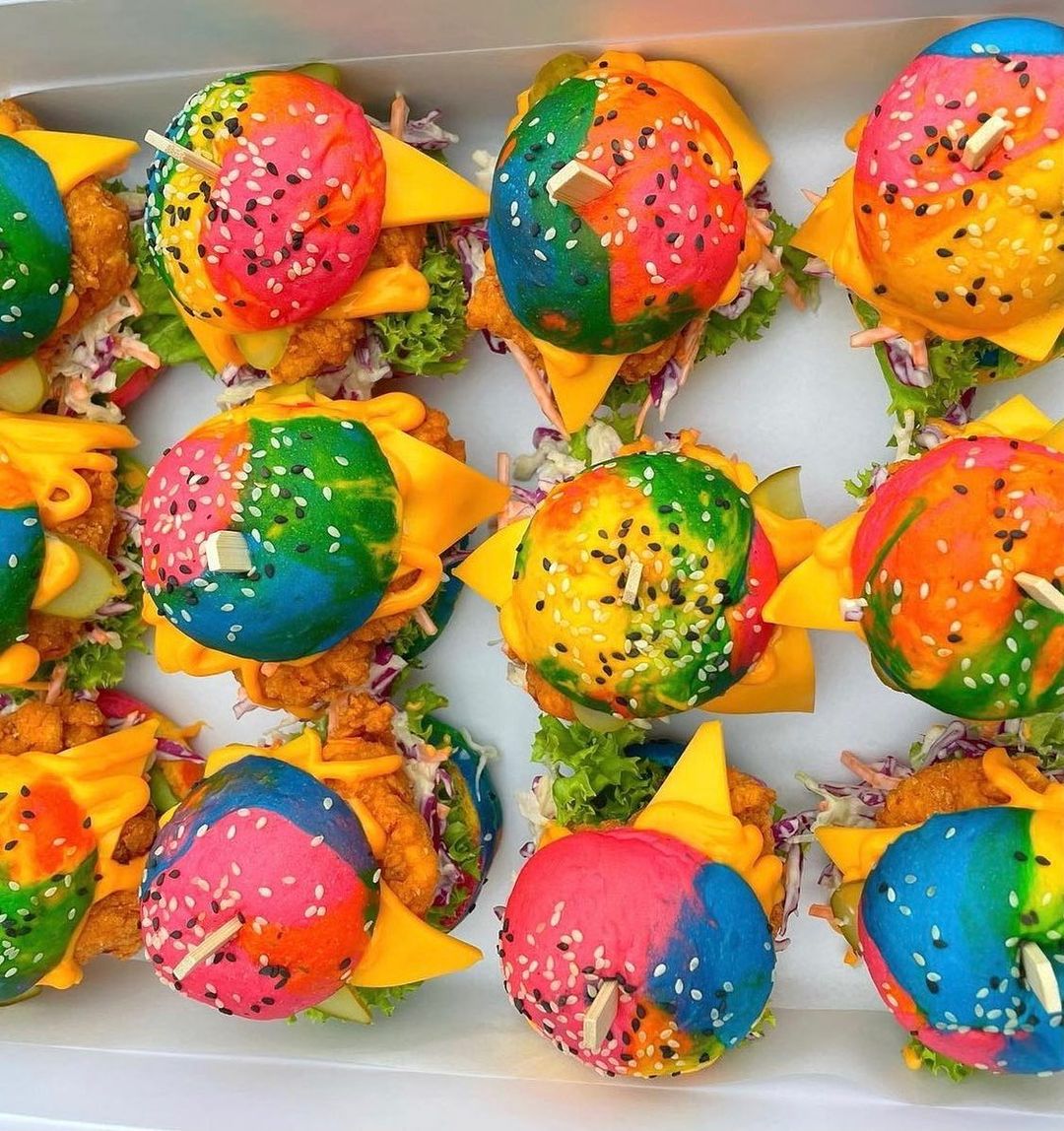 We reckon if there's a crown for the Queen of neon food, it would certainly be on the heads of those working behind the scenes to bring Oula Creative Catering to life. Their neon burgers encase flavours of all sorts, including a Chicken Crunch (pictured above). The Leeds-based catering company specialise on bringing grandeur to the dinner table. Each dish, be it savoury or sweet is packed with sass and created from organic produce.
You can check out what we thought of their colourful takeaways here.
Coco's Kitchen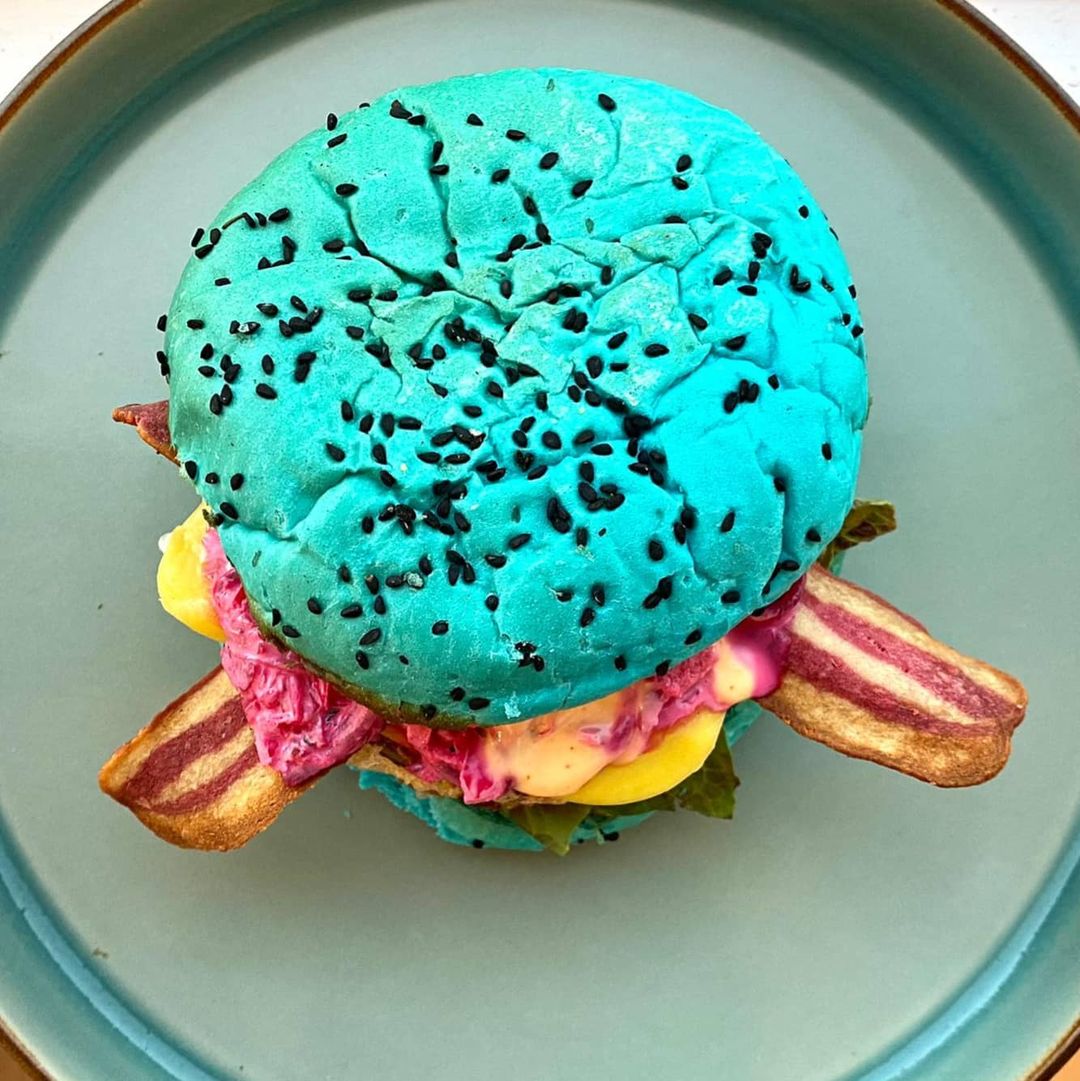 Read More: Pudsey has a new restaurant selling Biscoff bacon burgers
Serving up a mixture of Caribbean classics and dirty burgers in colourful buns, Coco's Kitchen has ultra-diirty Biscoff crunch bacon burgers on the menu, which comes loaded with red Leicester, cheddar, crispy streaky bacon, smashed patties and more. You'll also find some classic Caribbean options like proper curried goat with tarragon carrots, shallots and rice and peas, and BBQ-smoked and 24-hour marinated jerk chicken legs.
Feature Image- Coco's Kitchen
For more stories on everything food and drink related in Leeds, follow us on Facebook at The Hoot Eats.