Vegans still want bottomless brunch- despite the limited options in Leeds.
There's still four whole weekends to fill before January is over and if you're anything like us, you'll need at least one bottomless brunch to fill that time.
Whether you're just dipping your toes into the plant-based world for Veganuary or a longtime vegan looking for bottomless brunch options that include your dietary requirements (because it's surprising how many bottomlesses aren't vegan friendly), we've got you covered.
Here's our top bottomless brunches in Leeds with vegan options.
Wolføx Leeds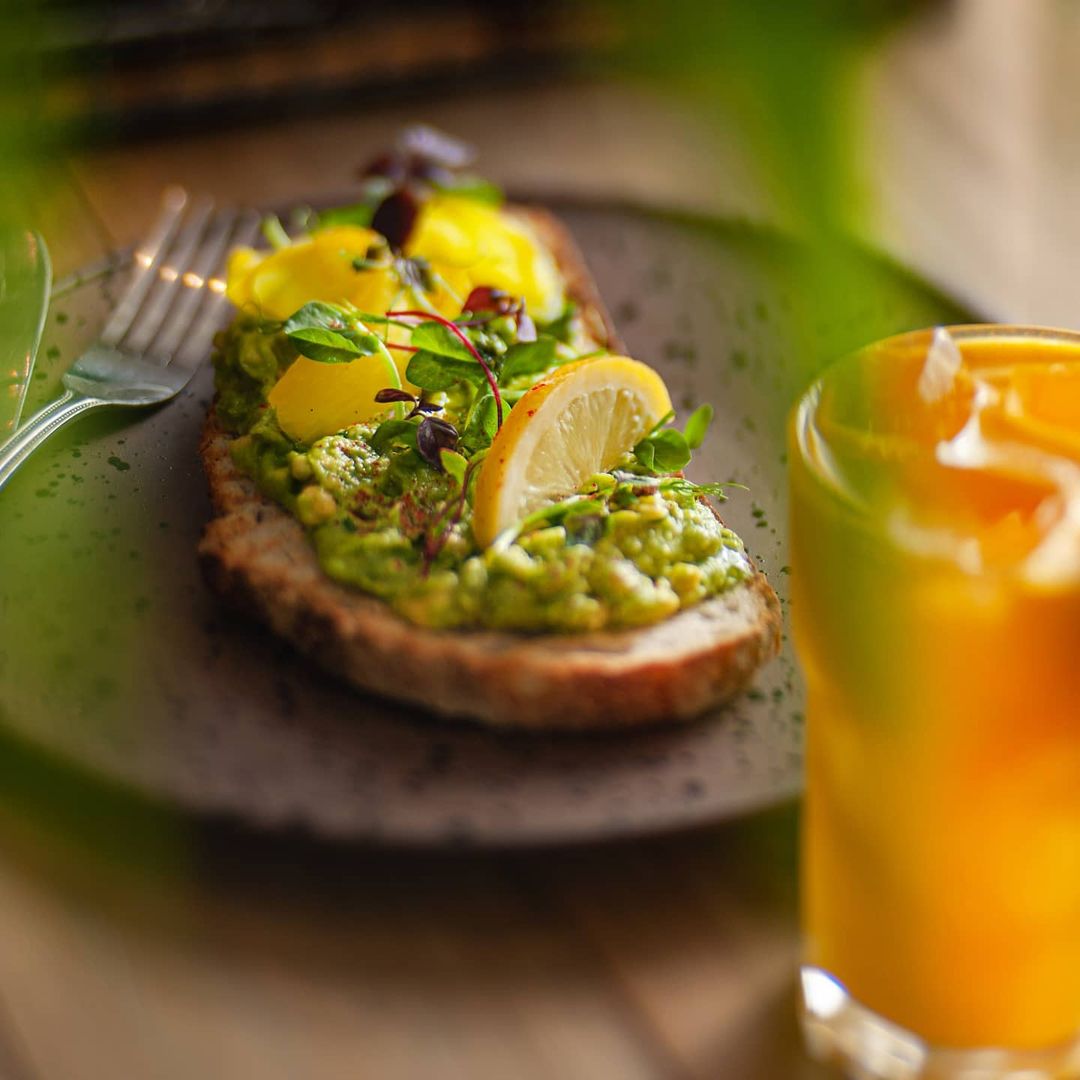 On one of the instagrammable bottomless brunch menus around, the vegan Fox Farm brekkie is the dish of dreams for anyone with a plant-based diet. Think Beetroot Falafel, hummus, fresh avocado, wilted spinach, sauteed mushrooms, braised beans, hash brown served with freshly baked sourdough. The ninety minute experience costs £34 per person and comes with one brunch dish of your choice and free-flowing Prosecco throughout.
Find out more here.
Canal Club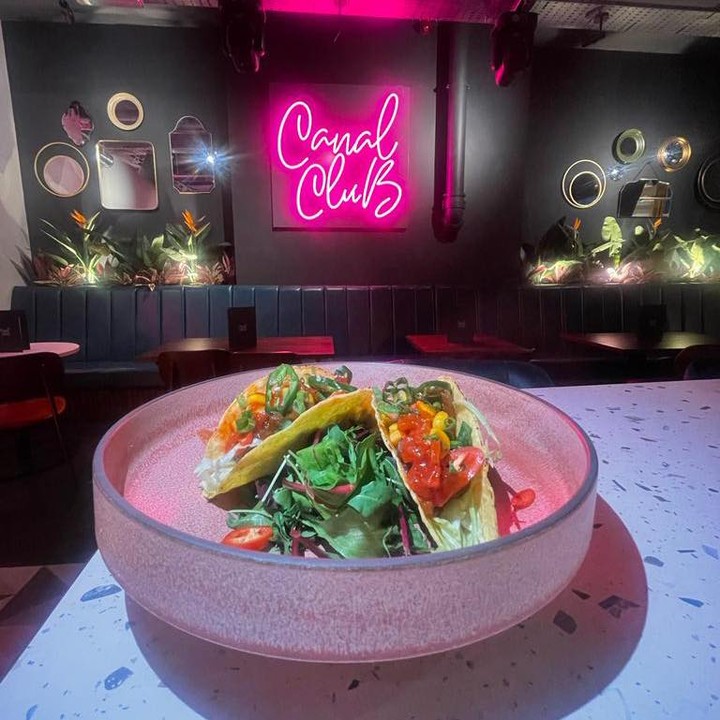 Leeds newest bottomless brunch also comes with plenty of vegan options. Think sweetcorn ribs with red pepper, tomato and jalapeño salsa; carrot, shallot and butter bean salads with dill and toasted pumpkin seeds and a pulled BBQ jackfruit taco with sweetcorn relish, all washed down with unlimited porn star martinis and Long Island iced tea cocktails. Bottomless brunch is available every Saturday and Sunday between 2pm and 6pm, priced at £29.95 per head.
Find out more here.
Cuckoo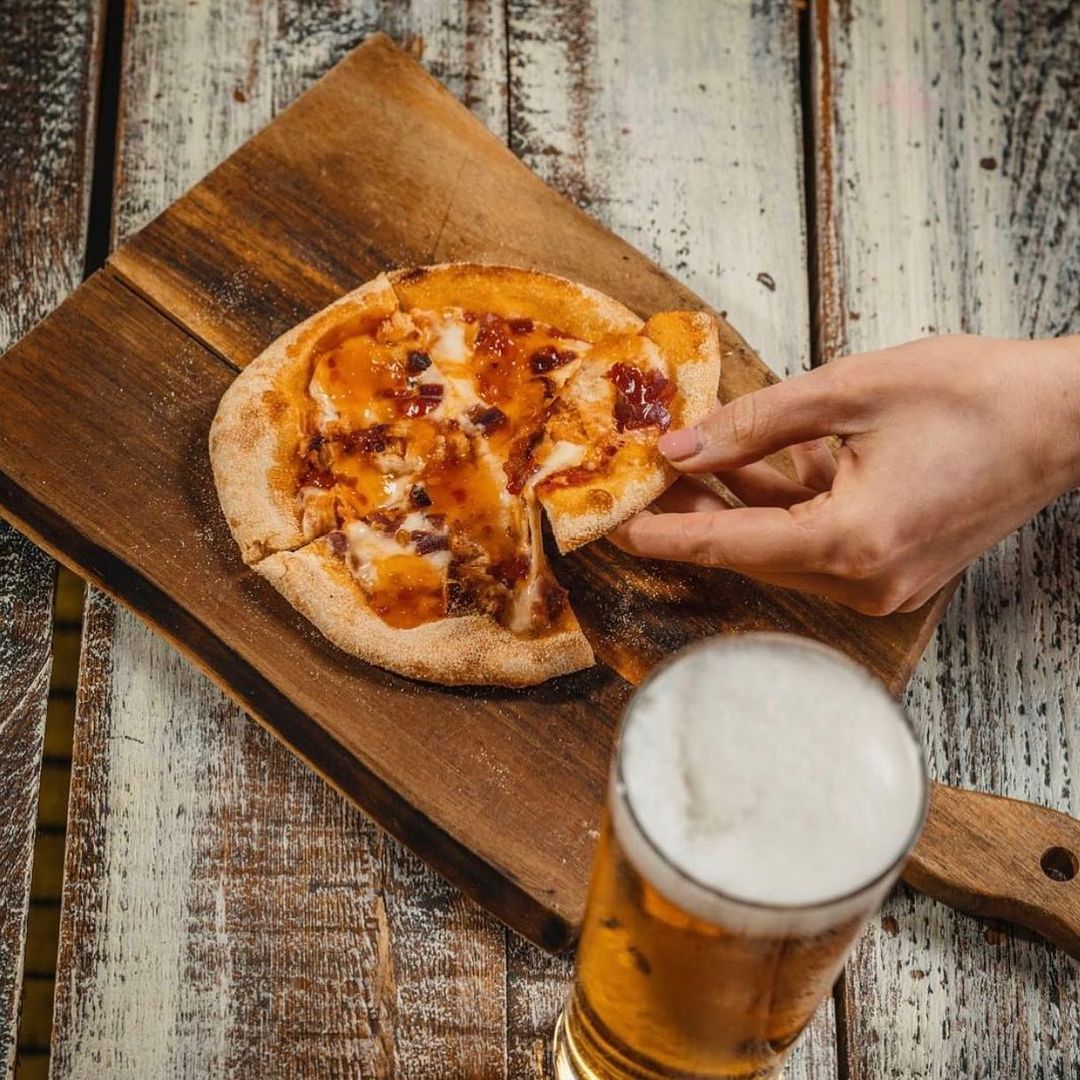 Running for 90 minutes, the bottomless offer at Cuckoo is priced at £20 for unlimited beer and prosecco but it can be upgraded to include cocktails like the Quackiri, raspberry Lynchburg and fruit punch for another £5. On the food menu, the vegan version of the 'Brunch at Cuckoo' pizza, which comes loaded with vegan sausage,baked beans, mushrooms and red or brown sauce is on offer, or opt for the 'Alright Jack', made from pulled BBQ jackfruit, vegan cheese, gherkins and mustard.
Find out more here.
Revolución de Cuba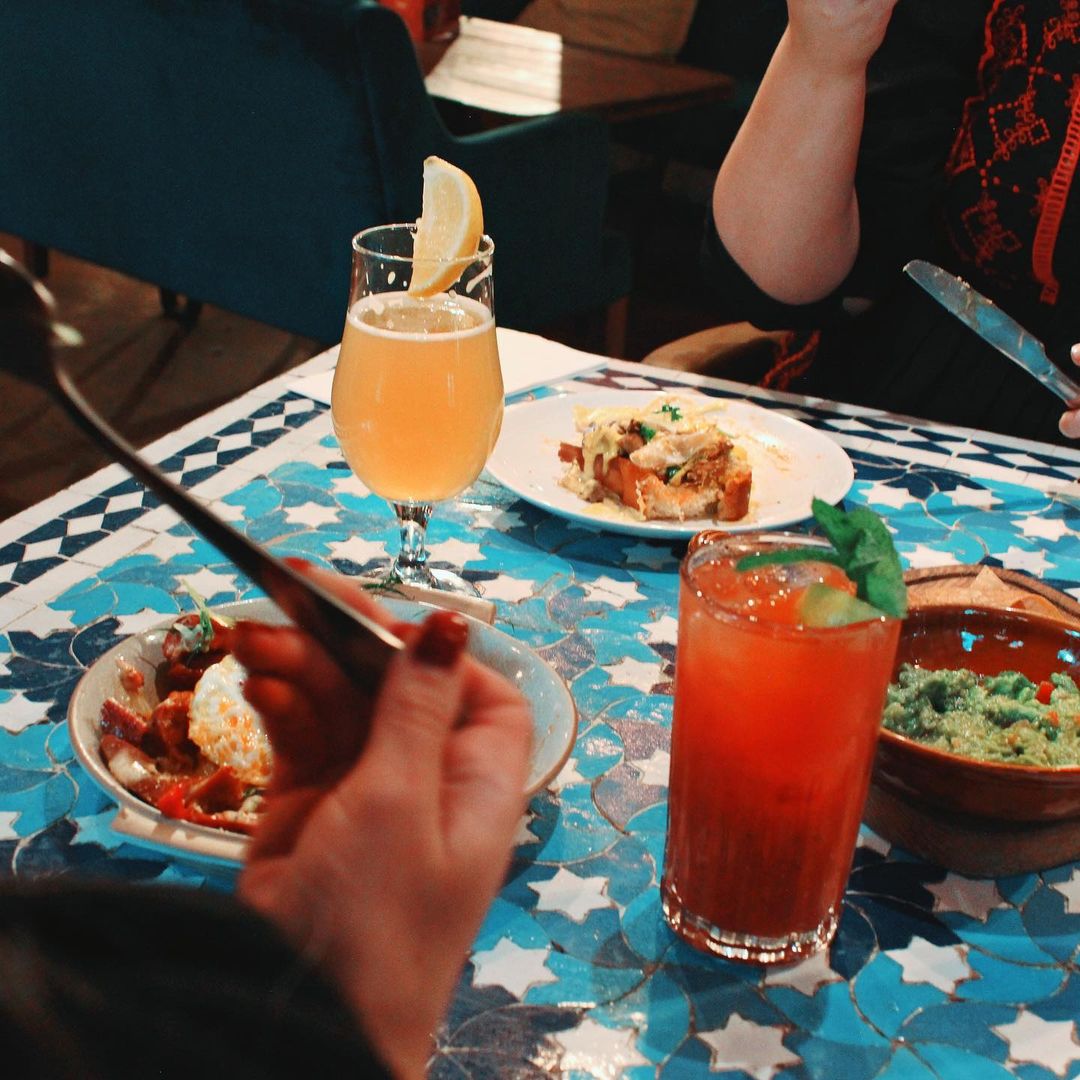 Choose from either the Vegan Breakfast, consisting of Quorn sausage, grilled tomato, mushrooms, spiced black beans and spinach and served with toast or the Avocado Brunch: artisan sourdough toast topped with homemade guacamole, mango salsa and diced plum tomato, with a drizzle of olive oil and cracked black pepper at Revs de Cuba for a vegan bottomless. Plus, every last Sunday of the month, the bar and restaurant will welcome the soulful New Freedom Gospel group down for an afternoon of uplifting gospel tunes to serenade your boozy experience.
Find out more here.
Fleur Cafe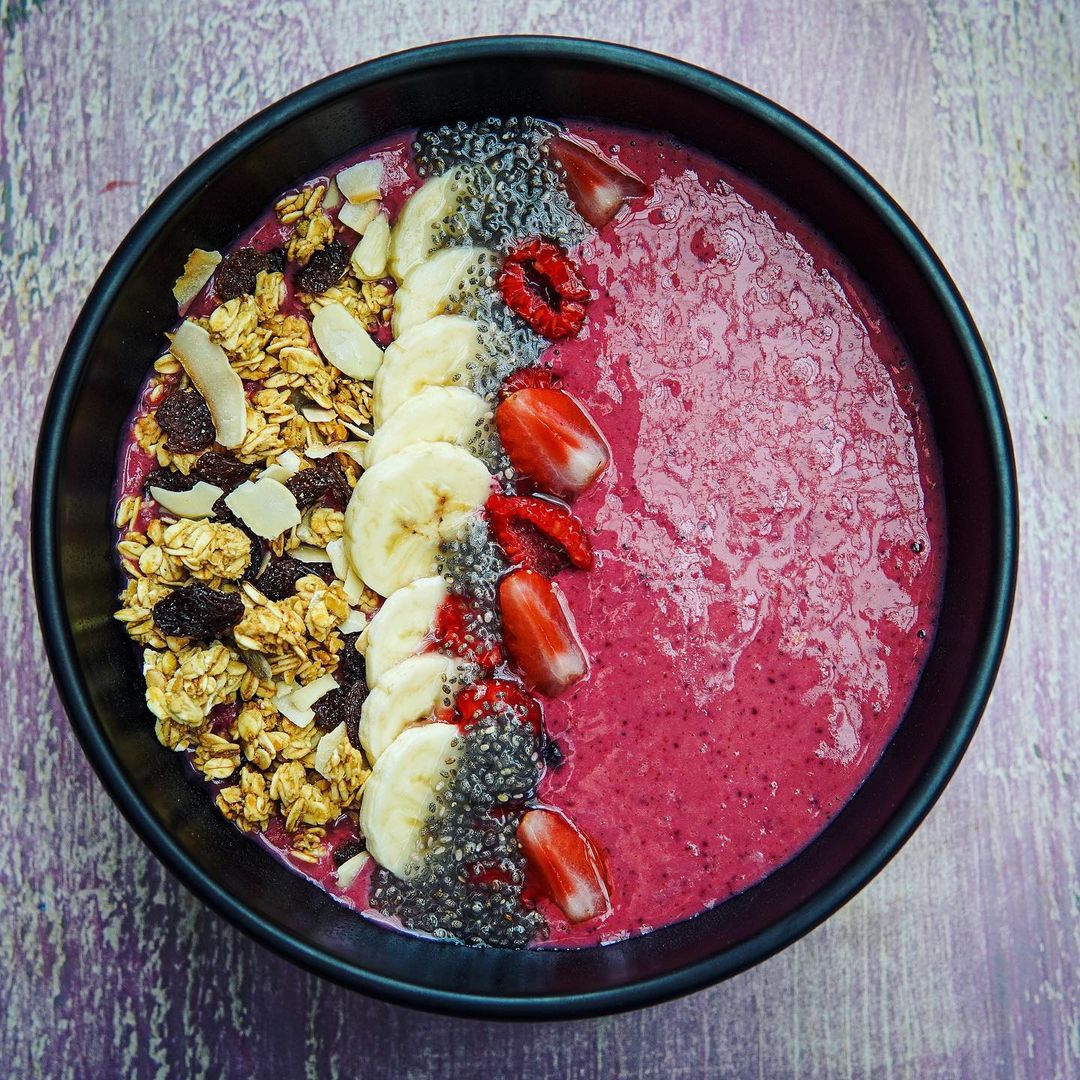 The most instagrammable bottomless brunch in Leeds does come with a vegan option and it sounds delicious. The #BreakfastBowl is a berry smoothie bowl with banana, nutty granola, Soy yoghurt and Chia seeds is picture perfect, and nutritious too. Available as a bottomless with cocktails, mocktails or Prosecco (each priced differently), the boozy brunch offer stretches across most of the day, broken into two sessions: the first running from 10.30 am to 2.30 pm, the second from 4 – 8 pm.
Find out more here.
Meat is Dead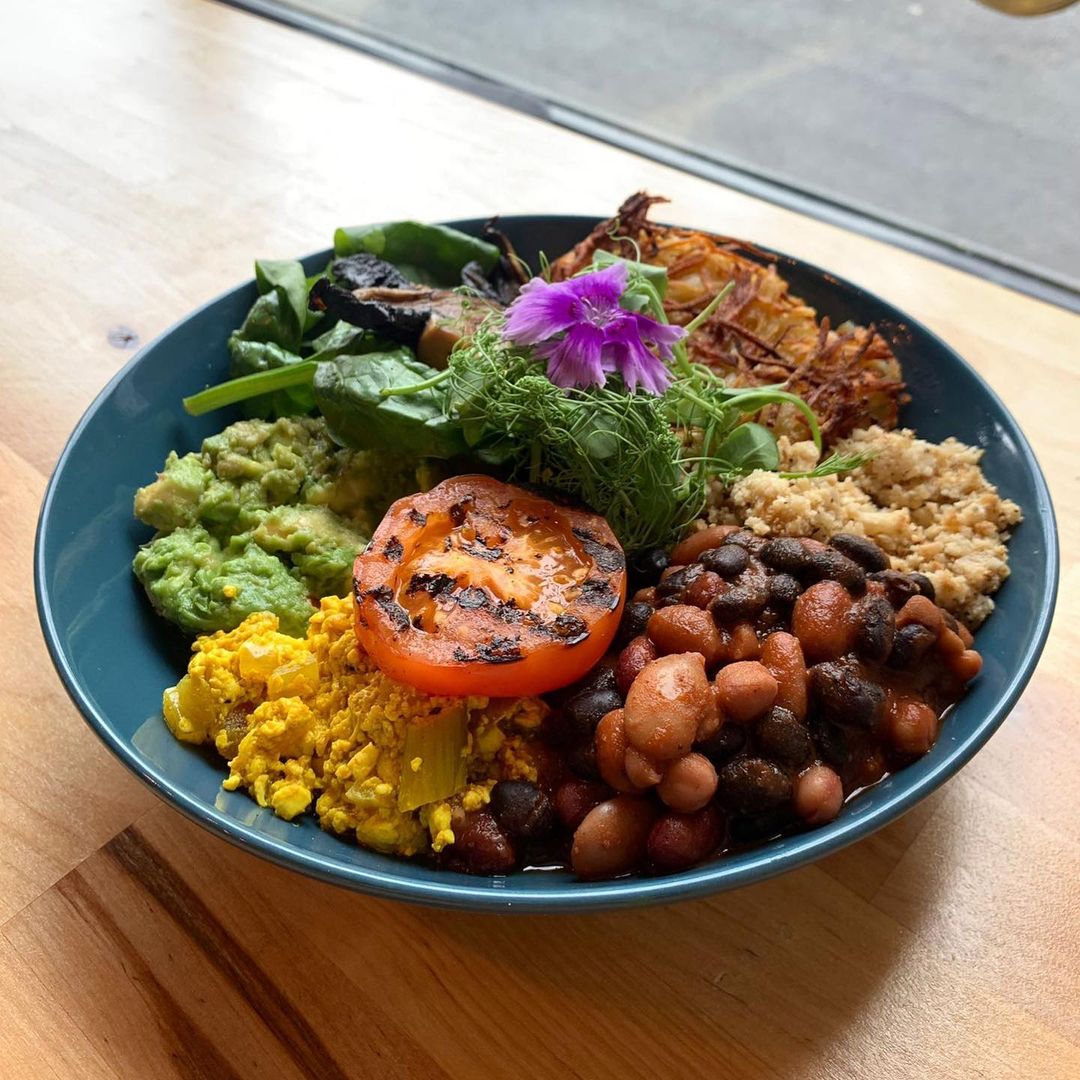 An obvious choice, Meat is Dead is a plant-based restaurant is the most inclusive vegan bottomless around. Choose from fluffy pancakes or brunch bowls whilst sipping on the likes of Sangria, Margarita pitchers and Prosecco- all for just £25 for a ninety minute sitting. The Meat is Dead bottomless is only available on a Saturday at either 11am or 1pm with prior booking, so make sure to get your seat booked well in advance to avoid disappointment.
Find out more here.
Mans Market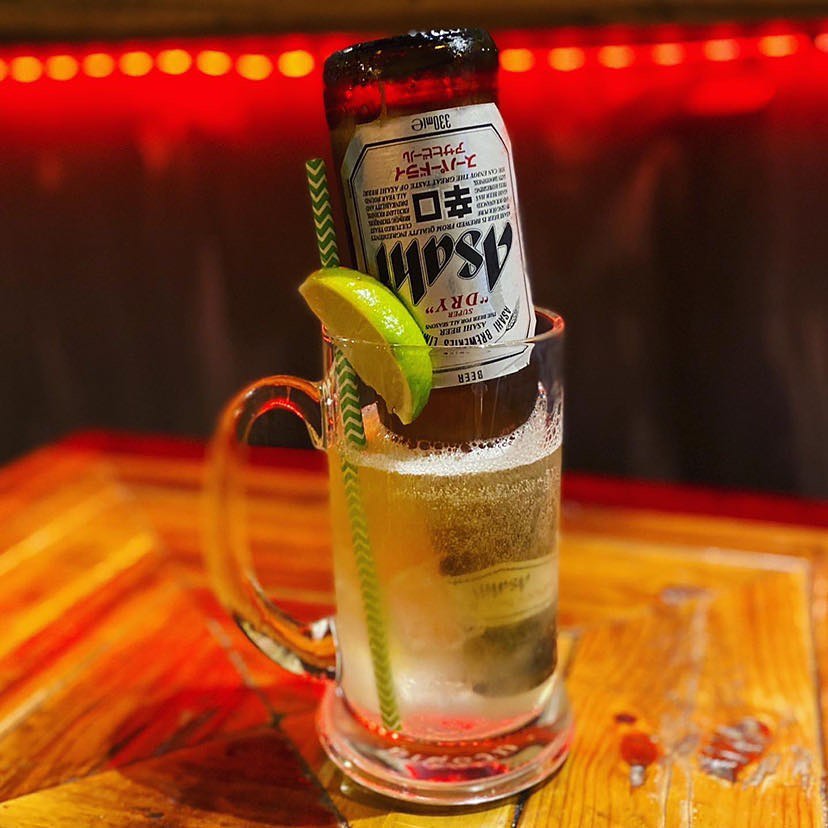 Mans Market is the only place to go for a Chinese with a difference in Leeds and luckily, vegans can enjoy their bottomless too. The Brunch Box included in the deal comes with a choice of black bean and pepper dishes, one of which is tofu based. Although vegans will have to skip the Dim Sum sharers, it'll only give you more time to down the bottomless fizz or bottles of house lager in your two hour sitting. Plus, you can upgrade to bottomless bellinis and cocktails if you're feeling left out for £5 or £10 respectively.
Find out more here.
Feature Image- Rev de Cuba
For more stories on everything food and drink related in Leeds, follow us on Facebook at The Hoot Eats.