There's a new bottomless in town and it's full of our favourite cocktails.
For those that haven't had chance to visit Canal Club on Canary Wharf yet, it's a cafe by day and club by night, inspired by pre-Covid globetrotting and party cultures.
Whilst we can't travel anywhere like Cuba or Miami without endless Covid reminders and restrictions, Canal Club is keen to bring the best of the beach club Havana lifestyle to Leeds in its place- and what's more holiday-like than drinking copious amounts of prosecco and cocktails?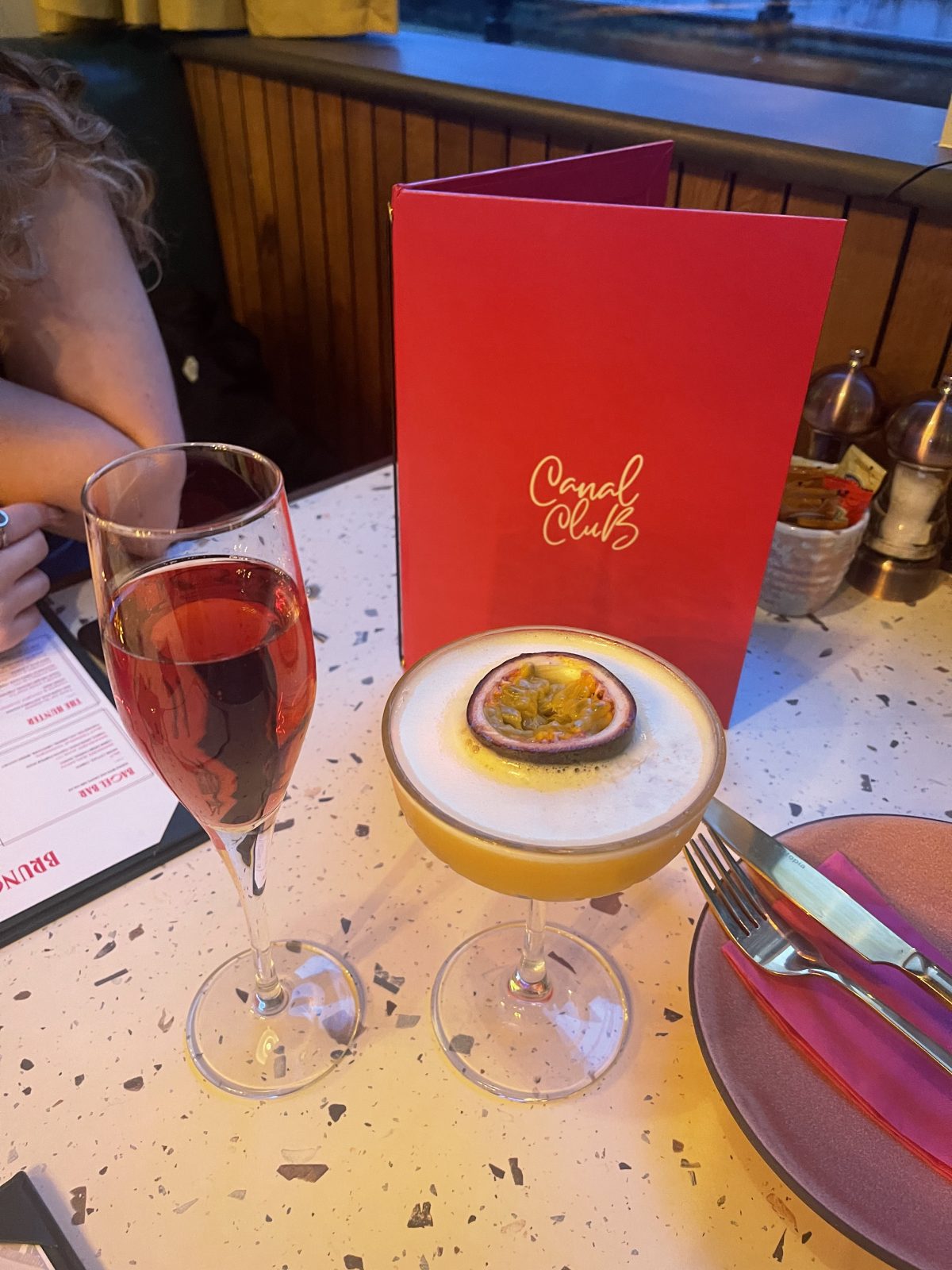 For ninety minutes every Saturday and Sunday between the hours of 2pm and 6pm, take a seat and listen to the tunes of Canal Club DJs mixing the latest House anthems, all without your cocktail ever leaving your hand.
Choose from the likes of Kir Royale, Aperol Spritz, Long Island Iced Tea and Pornstar Martinis, as well as Meantime Lager, Pink Prosecco and the classic bottomless essential: regular prosecco.
Brunchers are also invited to choose a main meal from the Brunch menu, split into four sections that represent the worldwide inspiration of the cafe-club.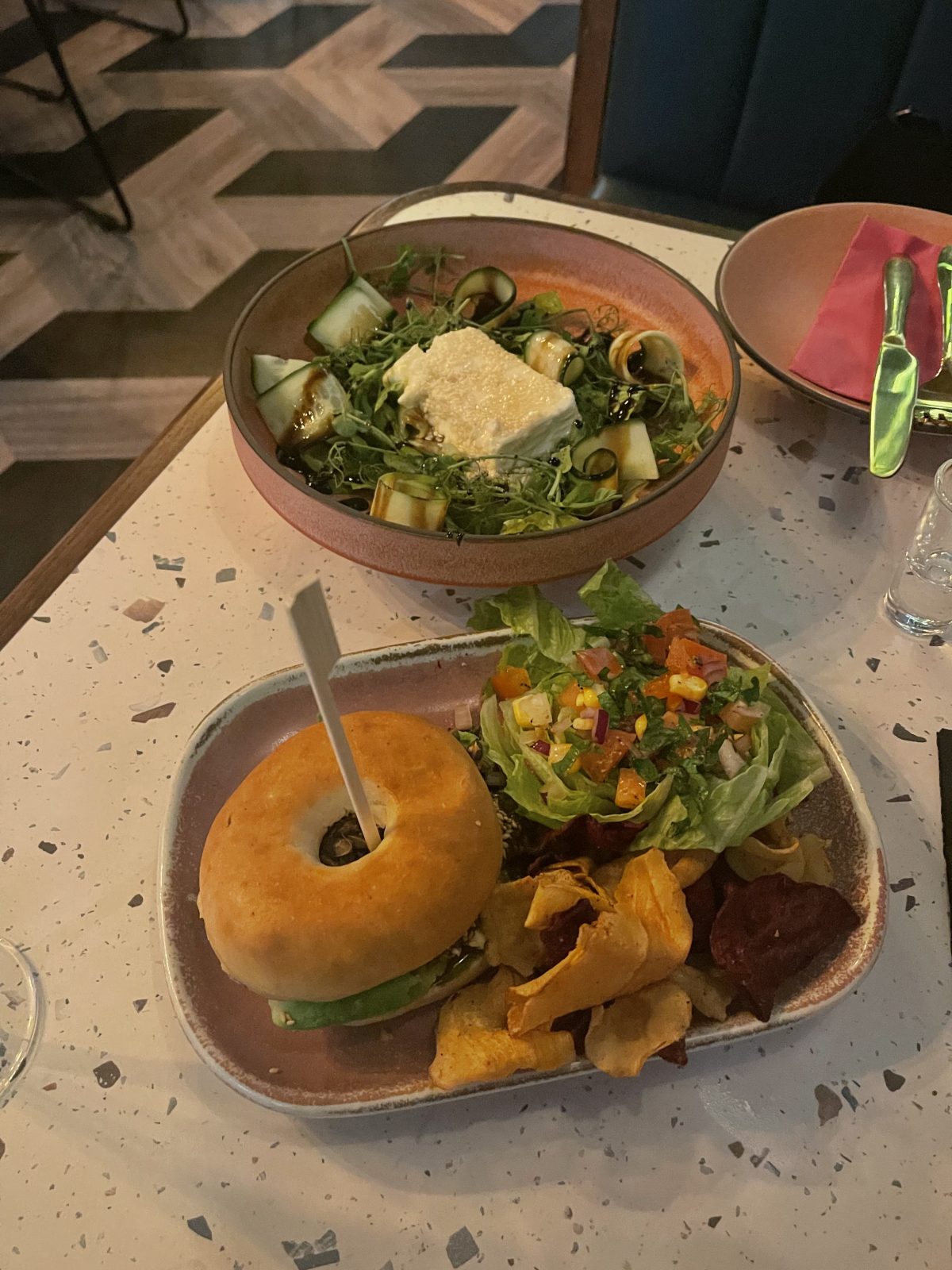 From the Bagel Bar, the Smashed Avo bagel is our go-to. Tomato, green pesto and pumpkin seeds with some good ol' avo, paired with veggie crisps and some salad for a balanced meal- it's got a fair few of your five a day in one. The Sesame Baked Feta salad from The Gardener menu also has a nutritious selection of veggies, served up in a bowl with cucumber and balsamic.
If you fancy something a little more filling to line your stomach for endless booze, there's sliders aplenty, a selection of tacos, scallop pops, traditional beer-battered fish and chips, sweetcorn ribs and plenty more on offer.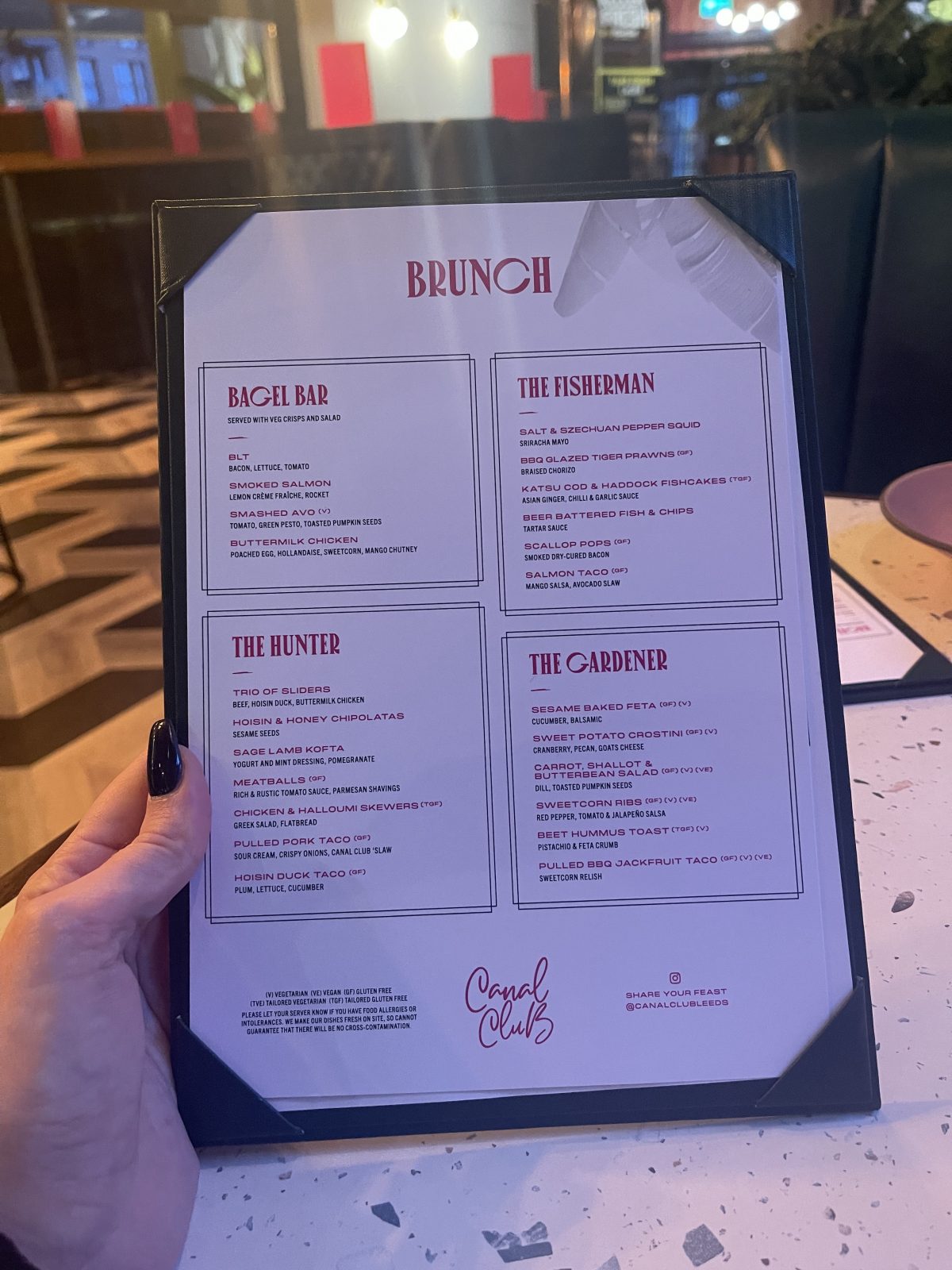 Read More: Canal Club: the new cocktail cafe-club now open in Leeds
£1m has been invested in Canal Club and since its launch in December (and our multiple visits since), we can't stop thinking about it's living walls and ceilings, dripping with lush palm leaves and bougainvillaea peppered throughout.
The exotic, tropical flair on the menu and featured in just about every corner of Canal Club is designed to transport guests straight to a Havana-style club night that's perfect to grab a few photos for the 'gram, let your hair down and party like you're under the tropical heat of the Caribbean.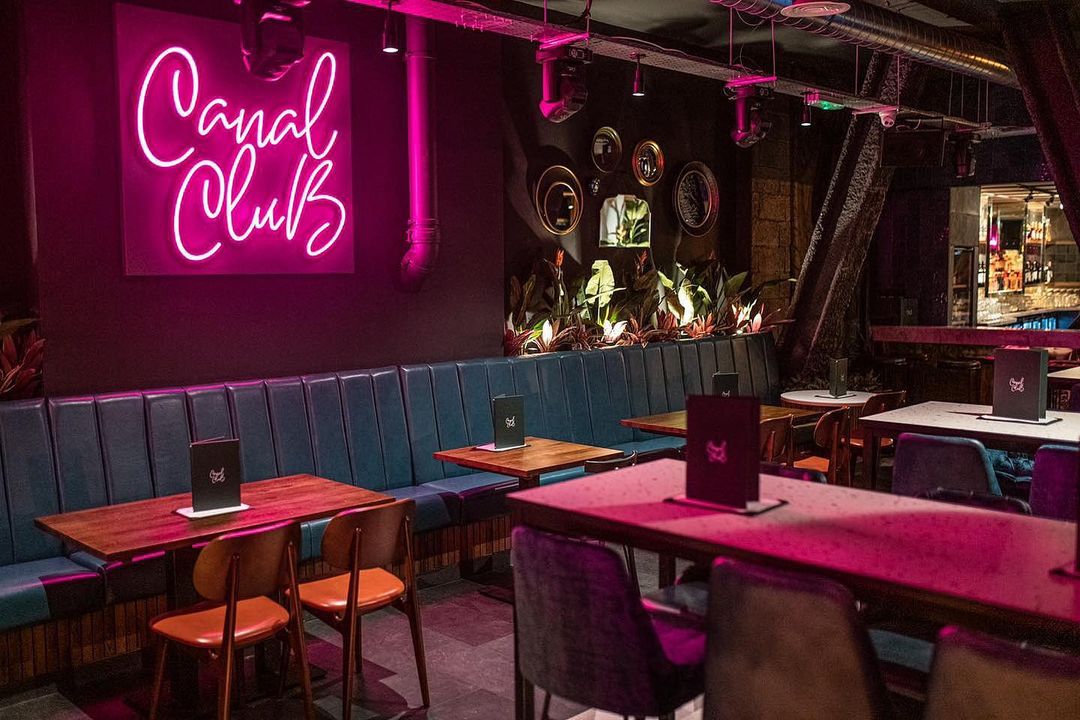 Read More: This new cafe-bar-club in Leeds is serving charcuterie jars
You can book to partake in their bottomless brunch experience any old weekend, but on Sunday 30 January, there's a 'Bad and Boujee' R&B themed brunch available, complete with live entertainment, DJ's, bottomless cocktails, beer and the same great food as always.
For more information, including how to get your seat at the newest bottomless brunch in town, head over to the Canal Club Leeds Instagram page.
Feature Image- Canal Club Leeds
For more stories on everything food and drink related in Leeds, follow us on Facebook at The Hoot Eats.