Rugby league club Leeds Rhinos have pleaded for people not to share social media content about Rob Burrow, after a hoax post was circulated that said he had died.
The former rugby star is sadly no longer able to walk or talk as a result of motor neurone disease, a condition that affects the brain and nerves.
Over the weekend, a fake page pretending to be Leeds Rhinos shared that Rob had sadly died.
But the sick post was a complete hoax, and Rob was at home with his family ready for the bank holiday weekend.
The actual Leeds Rhinos page condemned the 'hateful' social media post and reported the page to Meta, Facebook's parent company.
It had already been shared some 13,000 times.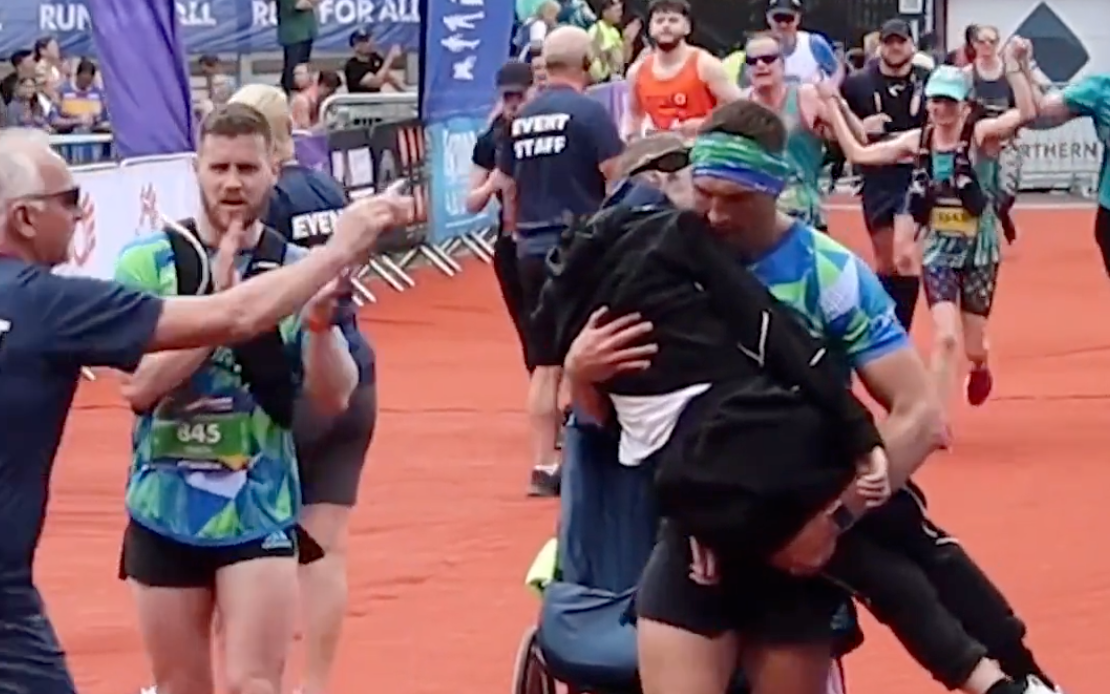 In a statement, Leeds Rhinos said: "Please do not share any content on social media regarding Rob Burrow.
"A fake account was set up today on Facebook to spread hateful news that is totally untrue and upsetting for the family.
"Rob is fine and looking forward to enjoying the Bank Holiday weekend with his family. We have reported the offensive to Meta and hope it will be taken down as soon as possible."
Throughout his illness, Rob Burrow has tirelessly raised awareness for the devastating condition, with the help of his former team mate and best friend Kevin Sinfield.
Most recently, that included the first Rob Burrow Leeds Marathon, which raised over £4 million for over 300 different charities.
And who could forget the heartwarming moment Kevin carried Rob over the finish line? Real tears were shed.
You can donate to the Rob Burrow Fundraising page here.
Read next
Featured image: BBC