If you've found yourself wandering around Adel and Tinshill over the past few months, you might have spotted these robots pacing their way around the suburbs.
Starship Technologies has been working with Leeds City Council to offer an alternative delivery option to the city – and the tiny robots taking groceries from Co-op to homes has caught the attention of Leeds and beyond.
And after three months of trialling the service, ITV News reports that the robots "may be extended after a survey showed 72% positive feedback from residents".
In an interview with the national broadcaster, Ben Jackson, a team leader at the Co-op in Adel said the people loved the robots so much that they received Christmas cards for them, and "[they]'re getting a lot of families taking pictures with their children".
It doesn't seem as if the novelty of watching a white robot pace down the road has worn off at all – and there still seems to be plenty of the Starship robots spotted around the suburbs even after the official trial date came to a close on Saturday 4 March 2023.
What on earth are these robots?
But how exactly does the delivery service work? Well, it's actually pretty simple – first, you'll get to choose from a wide range of Co-op grocery items, then pick a delivery time from the schedule, before "dropping a pin" to show where you want the delivery to be sent and watching the robot travel in real-time on an interactive map.
You'll receive an alert when it arrives, and you can then meet and unlock the robot's lid through the app to retrieve your shopping.
It's already being dubbed a "quick and convenient" way to serve the community.
Starship's robots are battery-powered, lightweight, and travel at the speed of a pedestrian.
They use a combination of sensors, artificial intelligence, and machine learning to travel on pavements and navigate around any obstacles, while their computer vision-based navigation helps them map their environment to the nearest inch.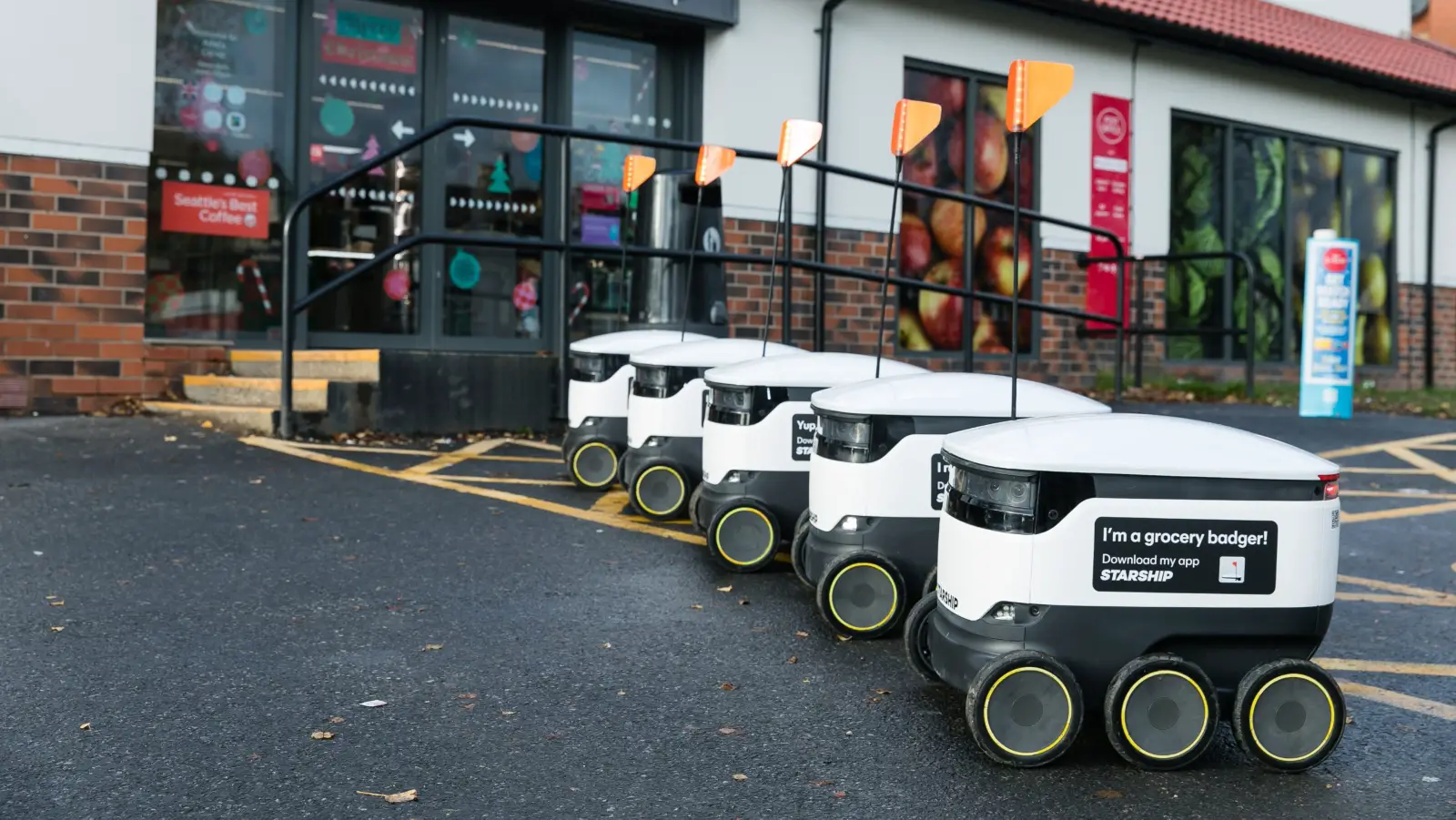 Following on from trials in Leeds, Milton Keynes, Northampton, Bedford, Cambridge, it was also announced this week that Greater Manchester would be introduced to the delivery service too.
Read More:
It is expected more information will be released shortly about the future of the Starship Technology in Leeds.
Feature Image – Starship Technologies