Offering work-ready space in nine prime central locations, Wizu is the perfect working environment home-from-home.
Sometimes working from home can feel quite lonely and isolating, there's no doubt that being around like-minded people can help to inspire creativity and increase motivation.
This is where Wizu steps in. The company, who are a leading Flexible Workspace specialist in the North, was founded in 2016 and fuelled by countless cups of Yorkshire Tea, has been paving the way for flexible workspaces ever since.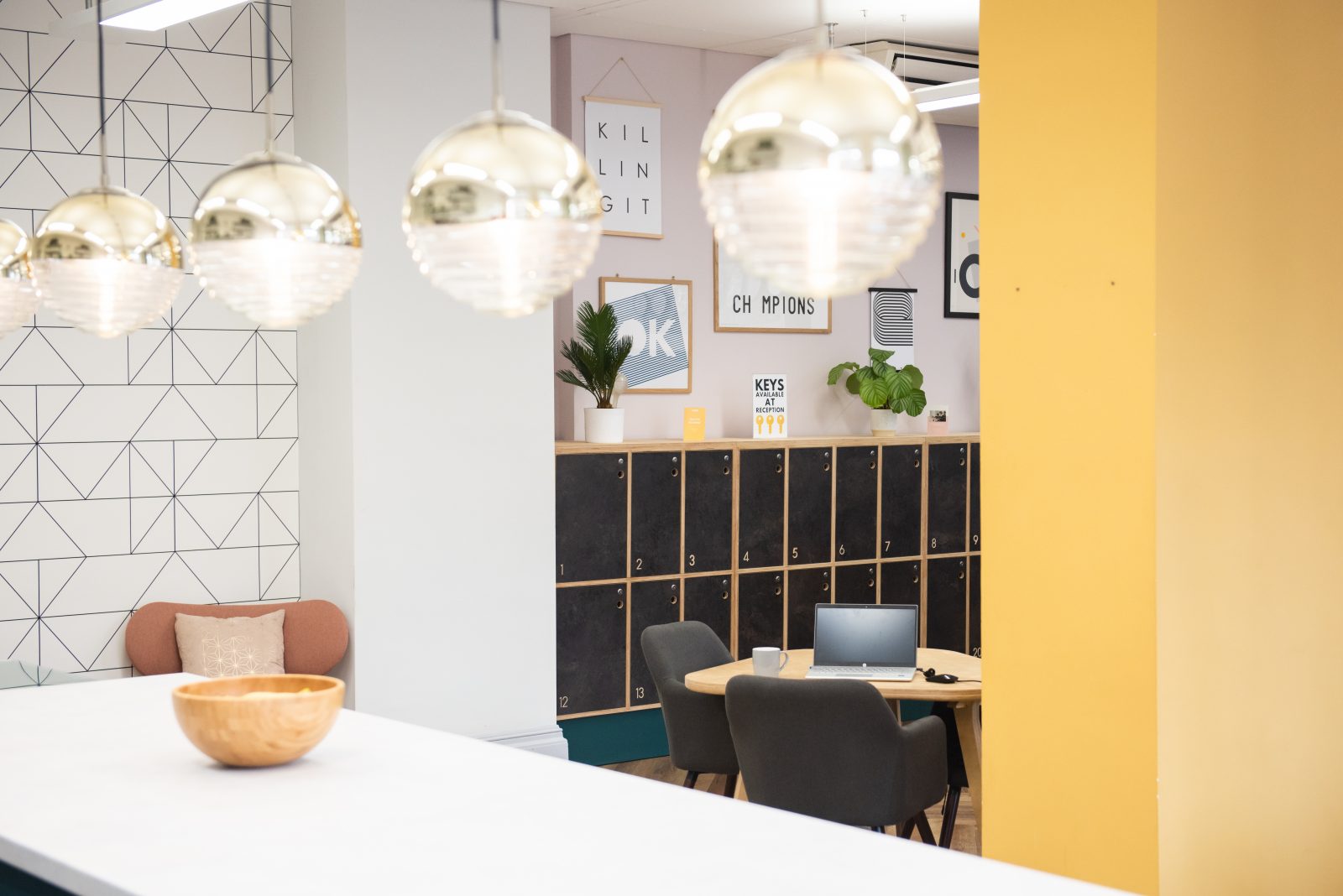 And we really mean it when we say flexible – whether you're after a fully serviced office for your team, a hotdesk in the co-working area or a private meeting room – there's a workspace to suit you best.
Part time or full time, short-term or long-term contract, the lovely team are there to help you find the best option for your business.
With nine centrally located buildings in prime locations, a Wizu workspace is never too far away making it the perfect spot to connect with colleagues in a meeting room or base up for an hour or two during your busy day.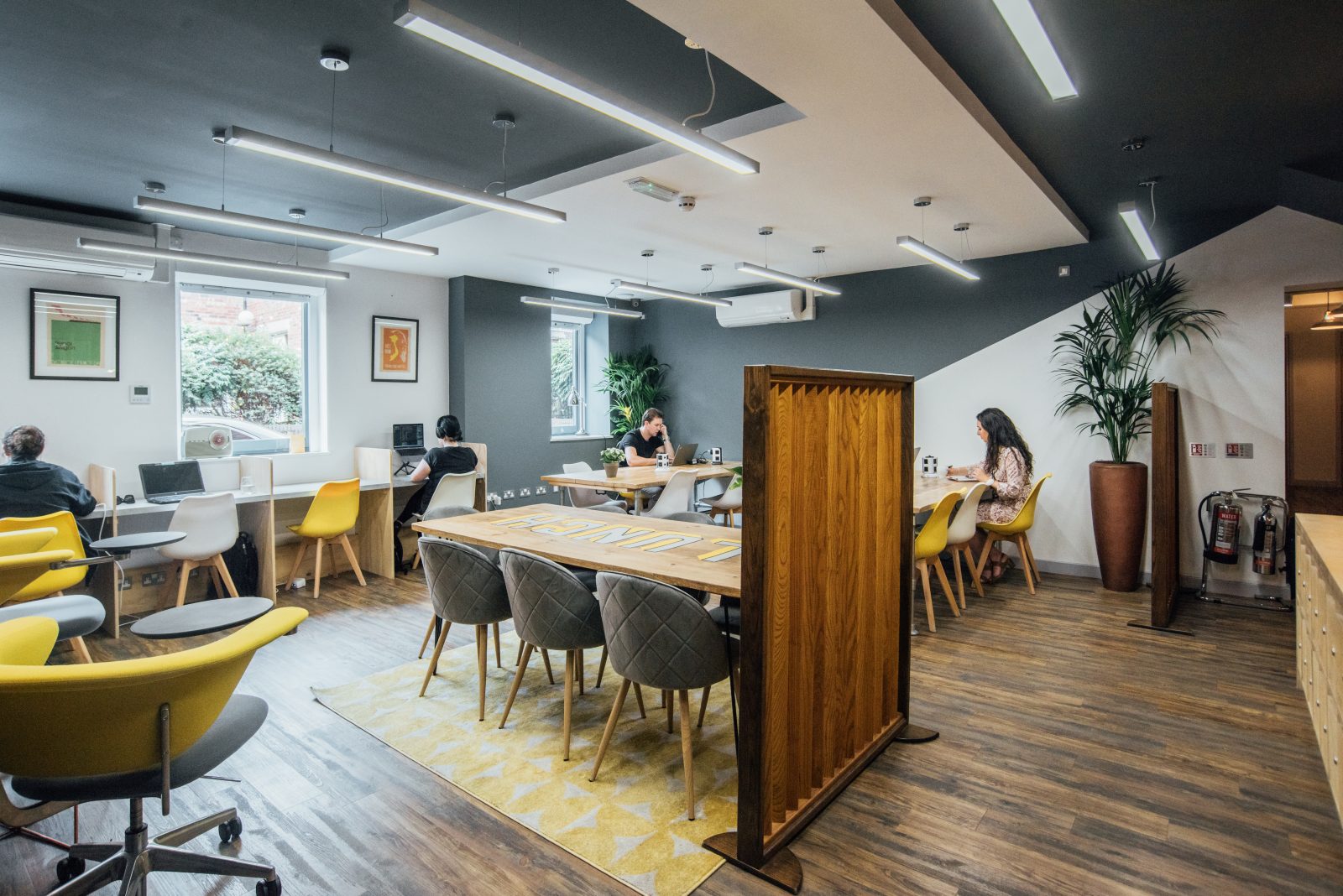 On Ludgate Hill just opposite one of the city's most iconic landmarks, Leeds Kirkgate Market, is The Leeming Building. A unique and showstopping space which combines period features and contemporary design – just basing your business here will add instant credibility.
Looking to make an impression? Then allow the Gothic inspired revival arches of 46 Park Place to be your companies front door. An impressive space with beautiful boutique interiors surrounded by artisan coffee shops, after-work bars and cafes – this is a spot you'll want to stick around at even after working hours.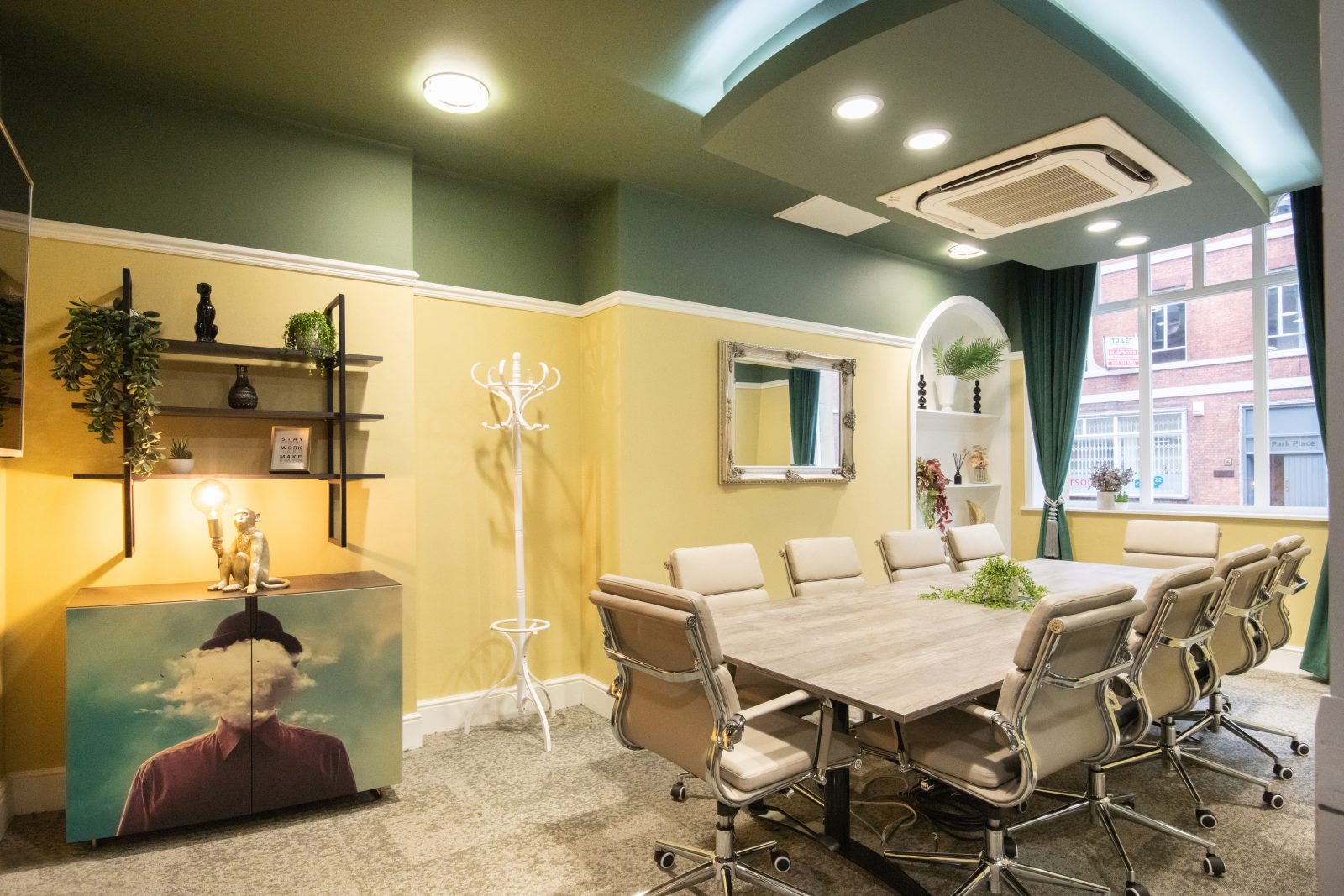 On Park Cross Street you'll find Number Thirty Two, a modern clean space that is right in the bustling heart of the city centre. And just four minutes away from Leeds train station too, it's simply a no-brainer.
Looking to be a little bit further out of the city centre? No problem. Located just outside of Horsforth is Richmond House, surrounded by beautiful green space and landscapes you're sure to feel your energy rising in an instant.
On the doorstep of the lovely Park Square is Park Court, a stylish space in the centre of Leeds' financial district which boasts bright, airy and modern interiors.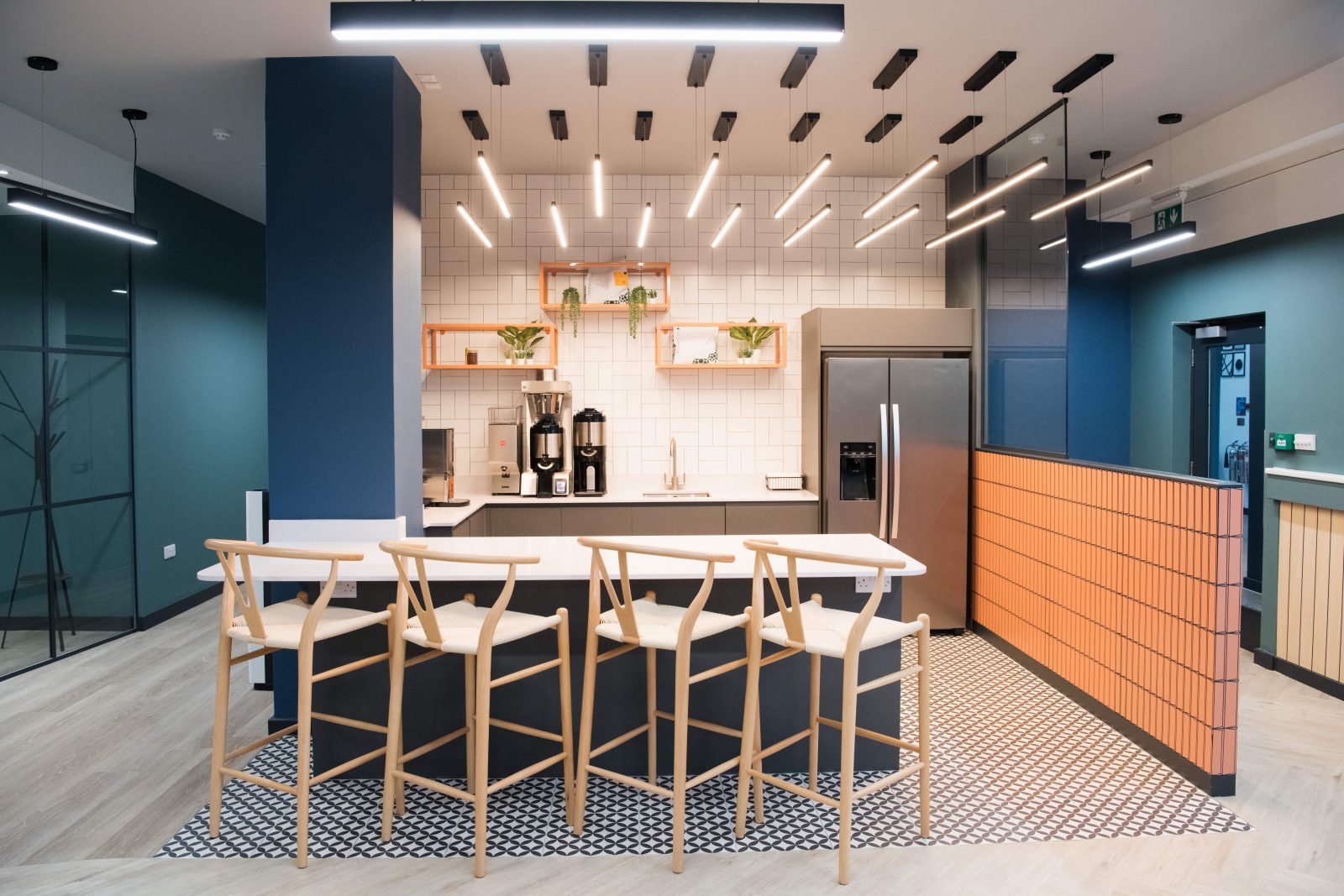 Gone are the days of dull white walls and fluorescent office lighting too, their beautiful uplifting spaces are enough to inspire creativity in an instant. Expect colourful walls, soft furnishings, comfy chairs and plenty of greenery to make you feel right at home.
There's also a huge list of perks included in your workspace from super fast internet, showers, bicycle storage, 24 hour access and our personal favourite, unlimited tea and Darkwoods coffee to fuel you through the day.
A friendly team are on hand to greet you and help you with any queries you may have, so your business can thrive the way you'd like it to.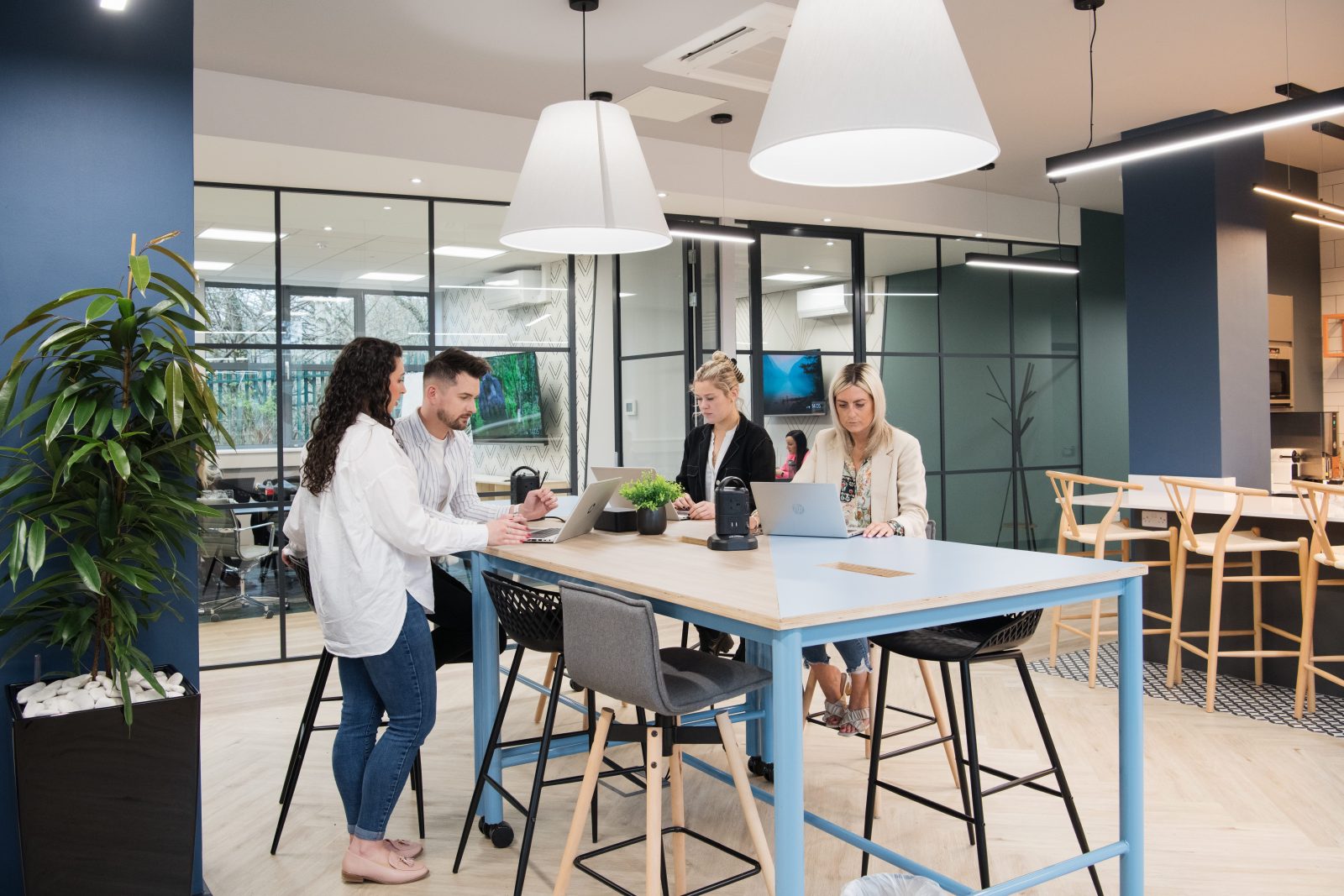 With regular events for members including pizza nights and free breakfasts, it's the perfect opportunity to network and interact with your new Wizu working community.
With five of the nine locations in Leeds city centre, and four others across the North of England – Wizu currently boast 250,000 sq ft in total of tailor made workspace and are still growing.
To take a look for yourself and to find the best Wizu workspace for you, visit their website.
Read more: Leeds' Flat Iron Building: the 'older cousin' to New York's famous landmark
Featured image – Wizu
AD