The prelude to summer never looked so exciting.
A year ago we were just starting to explore another post-lockdown world: bars and restaurants were reopening for the first time, but plenty of spaces were limited to outdoor seating, social distanced events and anxiety fuelled daytrips beyond a five mile radius of our house.
This May, Leeds is flourishing with new and exciting openings in a world where businesses are thriving without the threat of lockdown and a 'normal' livelihood has been restored for most city centre commuters.
With one bank holiday and a lead-up to the Jubilee like no other: here are all the best things to do in Leeds this month.
SALT Leeds Bottomless Brunch
East Parade, Leeds City Centre | Sunday 1 May 2022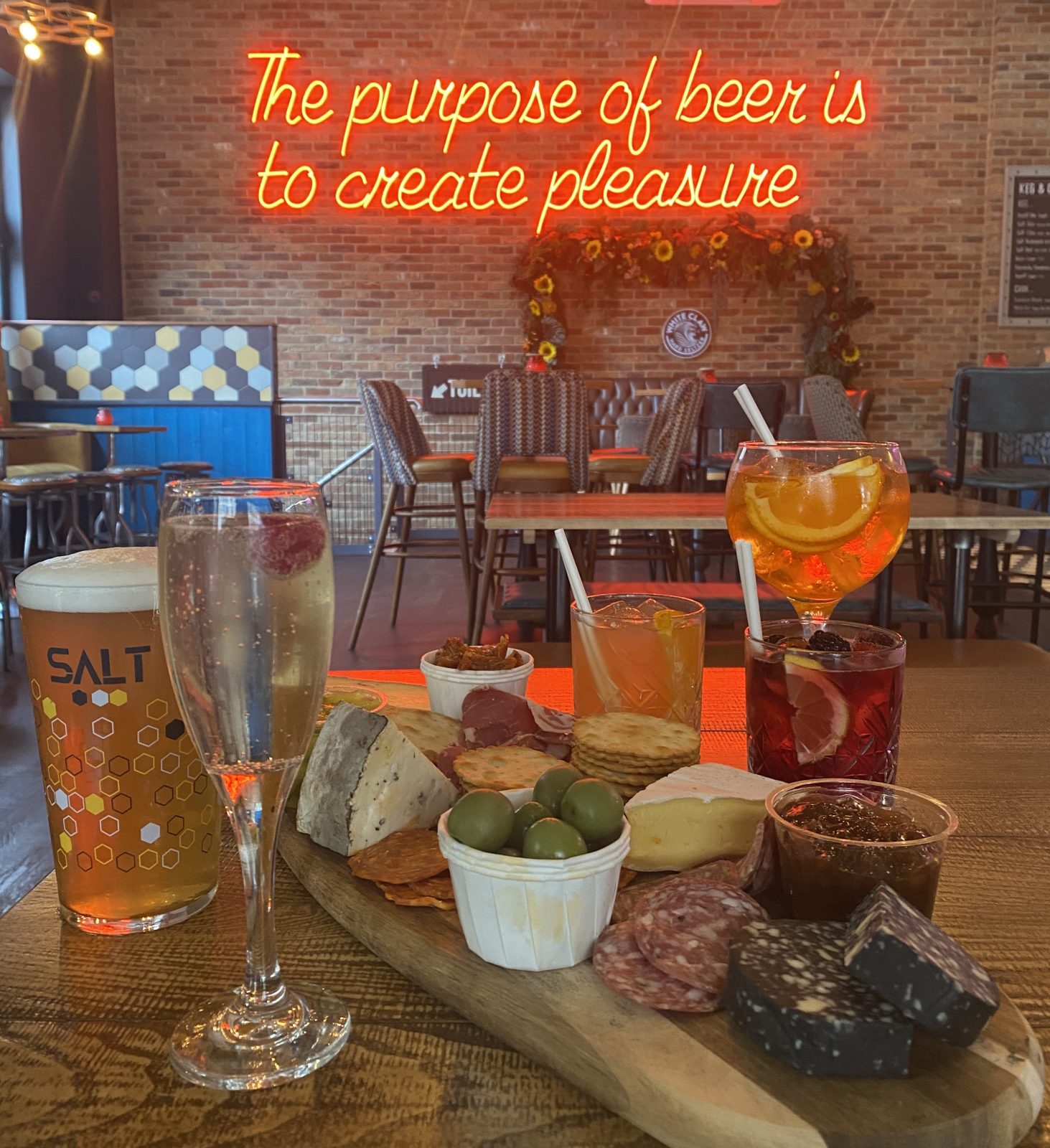 We know we don't need another excuse for a bottomless brunch- but this new offering from SALT Craft + Cocktails is going to be too good to miss. Opting for a sophisticated selection of cheese and charcuterie, SALT has joined forces with The Cheesy Living Co., to bring an unlimited charcuterie and cocktail experience to the city centre. Drinkswise, choose from classic sunshine-inspired drinks like Aperol Spritz and Blood Orange Margaritas alongside gin-infused Bramble cocktails, selected lager and free-flowing Prosecco.
Launching during the May bank holiday on Sunday 1 May with the added advantage of a Monday off-work the following day, the SALT Leeds City bottomless brunch is available at the set times of 12pm, 12.30pm, 1pm and 1.30pm, each lasting ninety minutes each with a cost of £34.95 per person.
Sunday 1 May and every weekend afterwards 12pm – 3pm. Find out more here.
Taco and Tequila Festival
Waterlane Boat House, Canal Wharf | Sunday 1 May – Monday 2 May 2022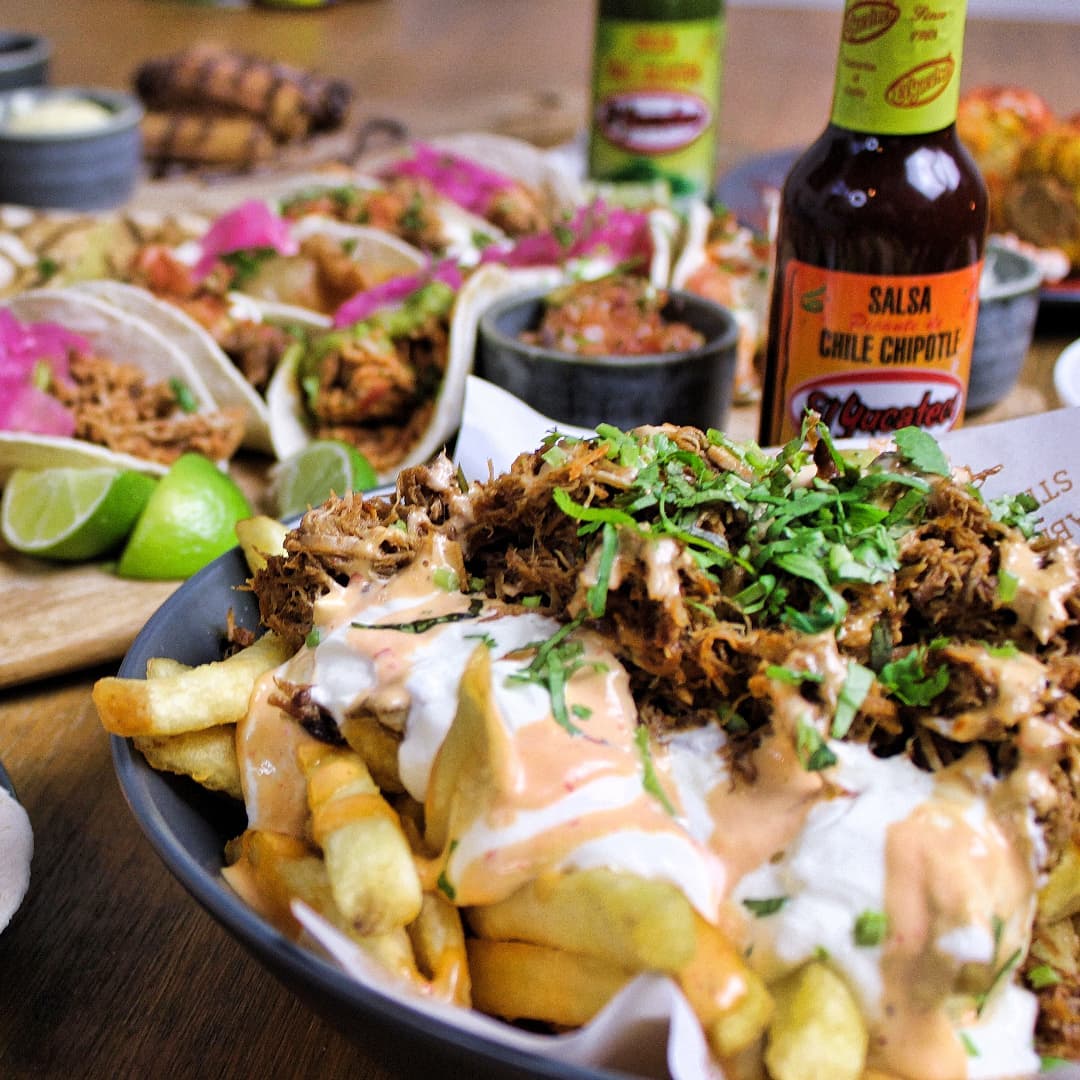 Need a foodie fix this bank holiday? Each day food, live music and the all important tequila shots will be lined up from 12pm at Waterlane Boat House and with free entry all day long, it's going to be difficult to turn this food festival down.
Sabroso Street, a causal Mexican in Farsley that's big on flavour is providing the food, whilst Cazcabel Tequila is a Blue Weber Agave crafted spirit that'll provide the perfect tequils for the occasion. This said, they're pretty passionate about tall drinks and cocktails too, so we imagine the pop-up Cazabel bar will stock everything needed to make the perfect sunny afternoon tipple: whatever your preference.
Sunday 1 May – Monday 2 May 2022. Find out more here.
Sukhothai 2002 menu
Regent Street, Chapel Allerton | Sunday 1 May – Sunday 15 May 2022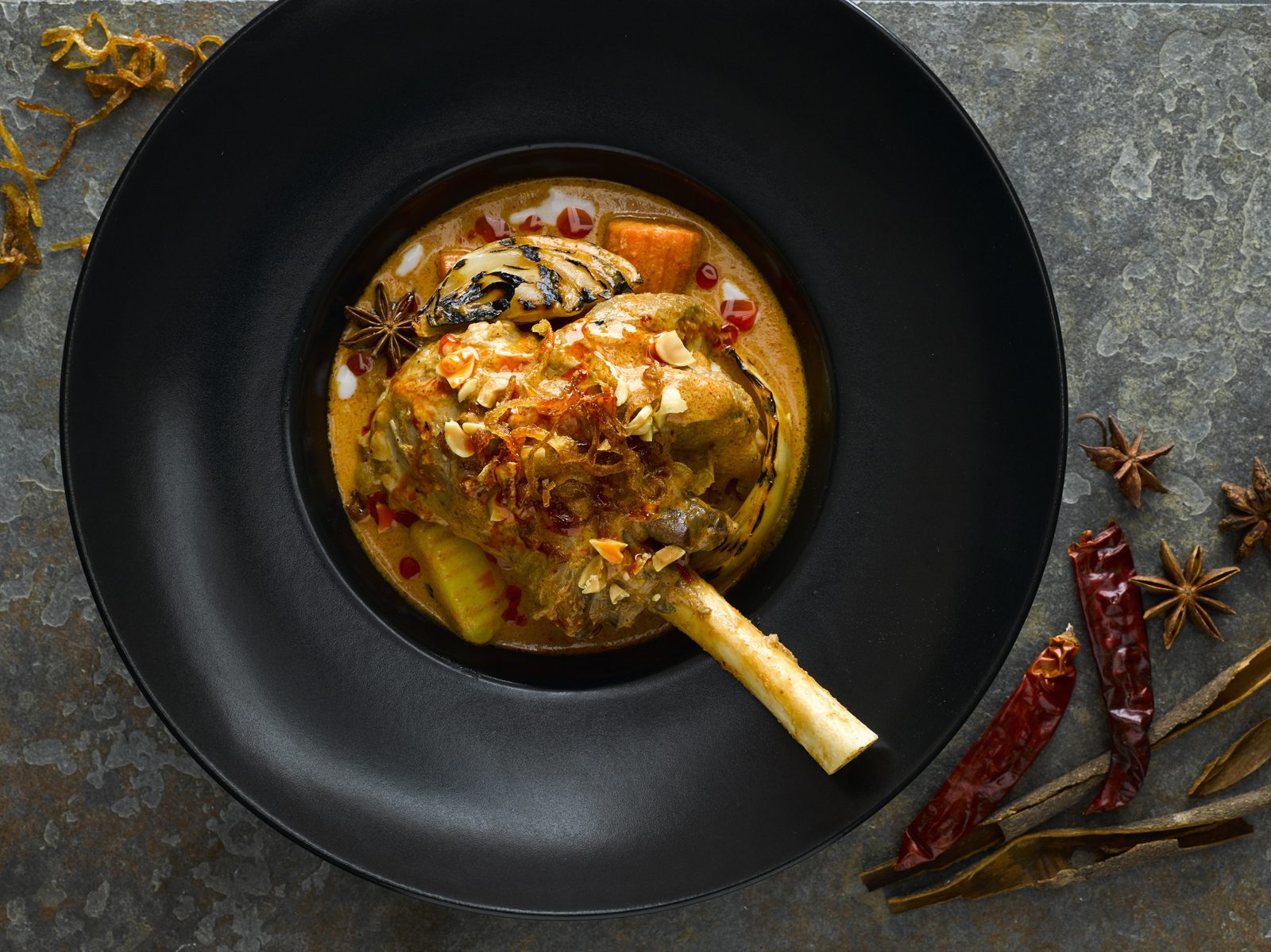 It's been 20 years since much-loved Thai restaurant Sukhothai opened its doors for the very first time and to celebrate their milestone anniversary, the restaurant is throwing it back to 2002 and bringing back their original menu to celebrate.
Dishes making a comeback include the Gae Kiew Wan Gata Lon, succulent lamb stir-fried with green curry paste, sweet basil, lime leaves, green beans and chilli, served on a sizzling hot plate. The Som Tum Supparod Pla Tod consists of crispy haddock served with a spicy Som Tum salad and fruity pineapple and will make up just one of the incredible offerings on the anniversary menu.
Sunday 1 May – Sunday 15 May 2022. Find out more here.
Rum and Chocolate Tasting at The Watermark
The Watermark Bar, Cross Belgrave Street | Thursday 12 May 2022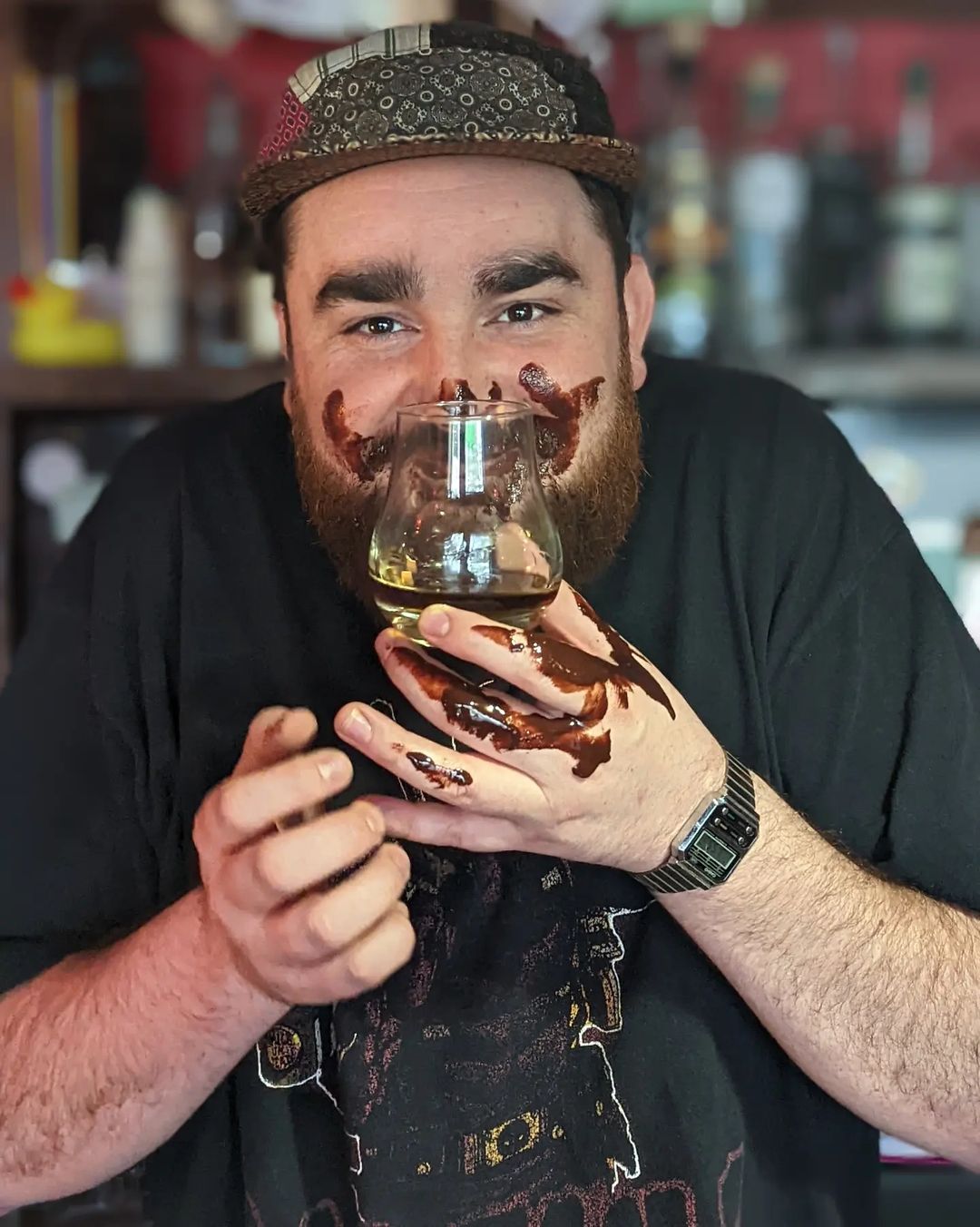 The Watermark is transforming itself into a rum and chocolate heaven, hosted by Diplomatico Rum & Chocolate- the creators of a sipping rum that is made almost entirely from sugar cane honey.
Diplomatico's Rum Ambassador, Dean MacGregor will guide guests through each neat expression and which chocolate it is paired with. Costing £35 per person, each ticket entitles guests to four expressions perfectly paired with four chocolates, served on a board with other nibbles. If that's not enough, Diplomatico cocktails will be served all night long as a palette refresher between courses (or sips) of the rum and choccy offerings.
Thursday 12 May 2022. Find out more here.
Swiftogeddon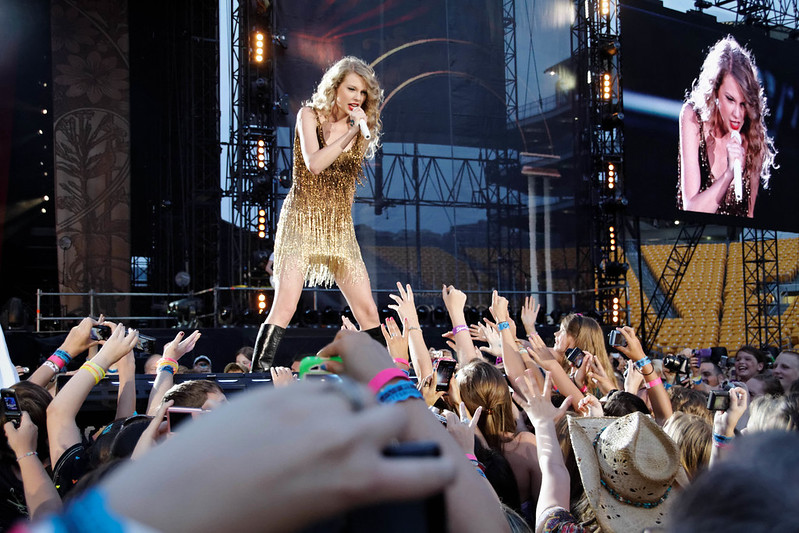 Belgrave Music Hall is hosting a club night dedicated to worshipping at the altar of Taylor Swift. We're talking non-stop Swifty all night: deep cuts, extended mixes, fan favourites and all the hits. If you managed to make it to any of Belgrave's previous Swifty nights out in Leeds, you'll know that there's nothing quite like this.
If you have a Blank Space in your diary then head down to Belgrave and embrace all things Taylor Swift: the good, the bad and the Red. This around-the-world club night is only in Leeds for one night only.
Saturday 14 May 2022. Find out more here.
Pinnacle Beer and Gin Hall opening
Bond Street, Leeds city centre | Thursday 19 May 2022.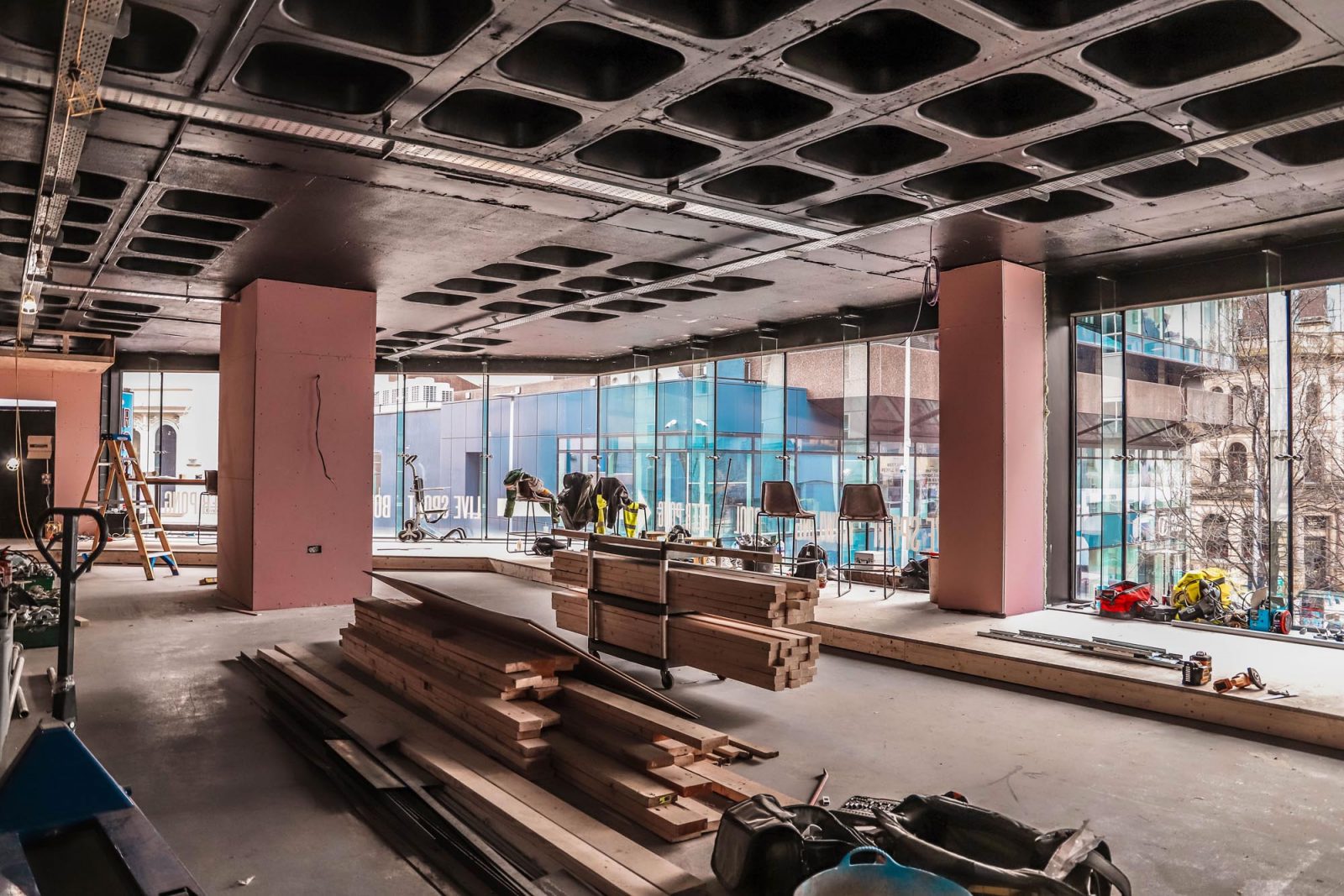 Over 100 gins, over 20 draught lines from around the world, 7 pool tables, shuffleboard and Sky and BT Sports: this is big news for anyone looking for a new watering hole in the city centre. Named, Pinnacle Beer & Gin Hall, the huge venue is currently undergoing a dramatic £250k transformation.
Expect floor-to-ceiling views of the city centre, between sips of signature cocktails and games of shuffleboard inside the former Roxy Lanes venue- with all major Sky and BT events screened across several state-of-the-art HD screens, just in time for a summer of sport too.
Open from Thursday 19 May 2022. Find out more here.
Curated Makers Market
Trinity Shopping Centre | Friday 20 May – Sunday 22 May 2022.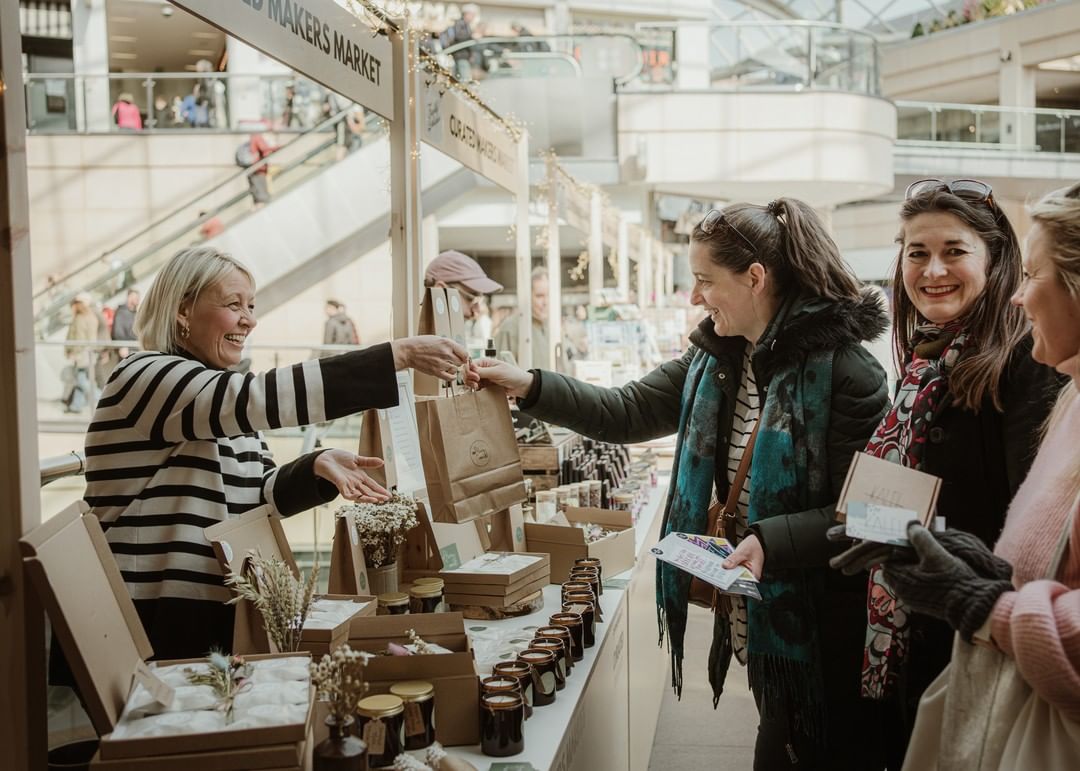 Bridging the gap between independent artists and customers, Curated Markers Market is all about locally made gifts with real people and stories behind them. This will only be the third market of its kind to take place in Trinity shopping centre, but Curated Makers is fast-becoming a popular alternative form of shopping in the city centre.
The buzzing shopping centre welcomed an array of northern businesses over the weekend, including the likes of candle makers Olive & B, dried flower florist Pampas & Bloom and Leeds based bean to bar chocolate makers, Frankly Delicious- many of which featured in their pop-up store in Trinity over Christmas.
Friday 20 May – Sunday 22 May 2022. Find out more here.
Owl Opening
Lockside, Leeds city centre | Friday 27 May 2022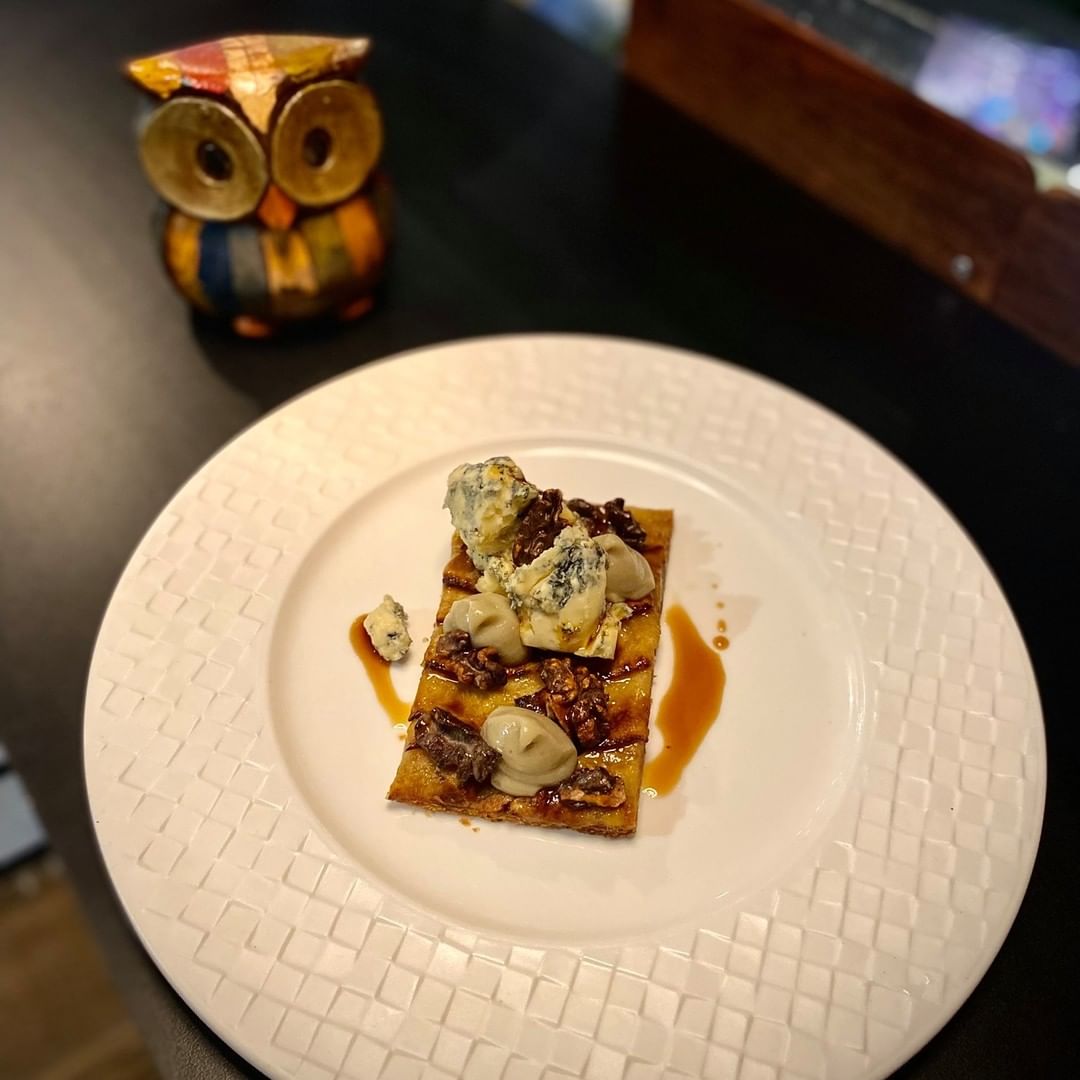 Michelin-guide chef Liz Cottam will be opening her newly-relocated Owl restaurant at Lockside: a picturesque riverside development looking over the canal. Conveniently located just moments from Leeds train station, the new spot has been designed to reflect the traditional heritage of Leeds with the new, modern development of the city's South Bank.
The new restaurant will be roughly twice the size of its previous market home, including an outdoor terrace, allowing more opportunity for diners to enjoy Owl's outstanding menu which has received incredible reviews from customers and critics alike since it first opened its doors in 2019.
Friday 27 May 2022. Find out more here.
Chow Down
Temple Arches, Leeds City Centre | Sunday 1 May – Sunday 29 May 2022.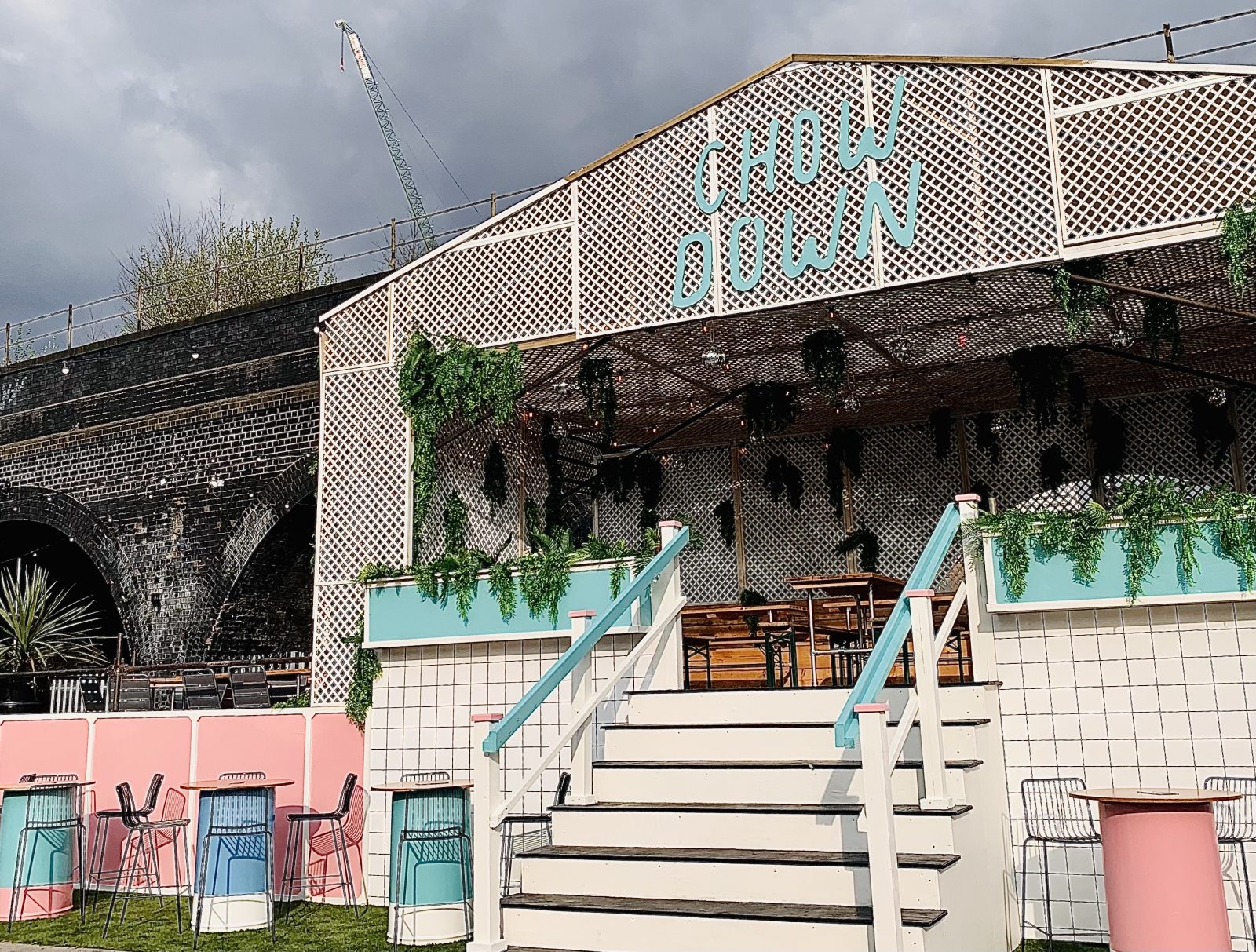 After a full line-up over Easter weekend, the newly-renovated Chow Down will be hosting a range of incredible events until September, there's going to be so much to enjoy for 2022 at Temple Arches.
Hosting a summer themed haven with a new food village, three-tier sun terrace, DJ huts and crazy golf: Chow Down is the giant beer garden with far more to offer than just drinks. A nine-hole alfresco crazy golf course is making an appearance for the very first time for those looking to make a tee whilst sipping on cocktails and pints in the sunshine.
Of course, Chow Down's foodie line-up is equally as important to Leeds as its musical headliners, and this year, there's plenty of new street food to tempt you over to Temple Arches too.
Every Thursday – Sunday throughout May 2022. Find out more here.
Tranquillity Season, Thackray Museum of Medicine
141 Beckett Street, Harehills | Sunday 1 May – Tuesday 31 May 2022.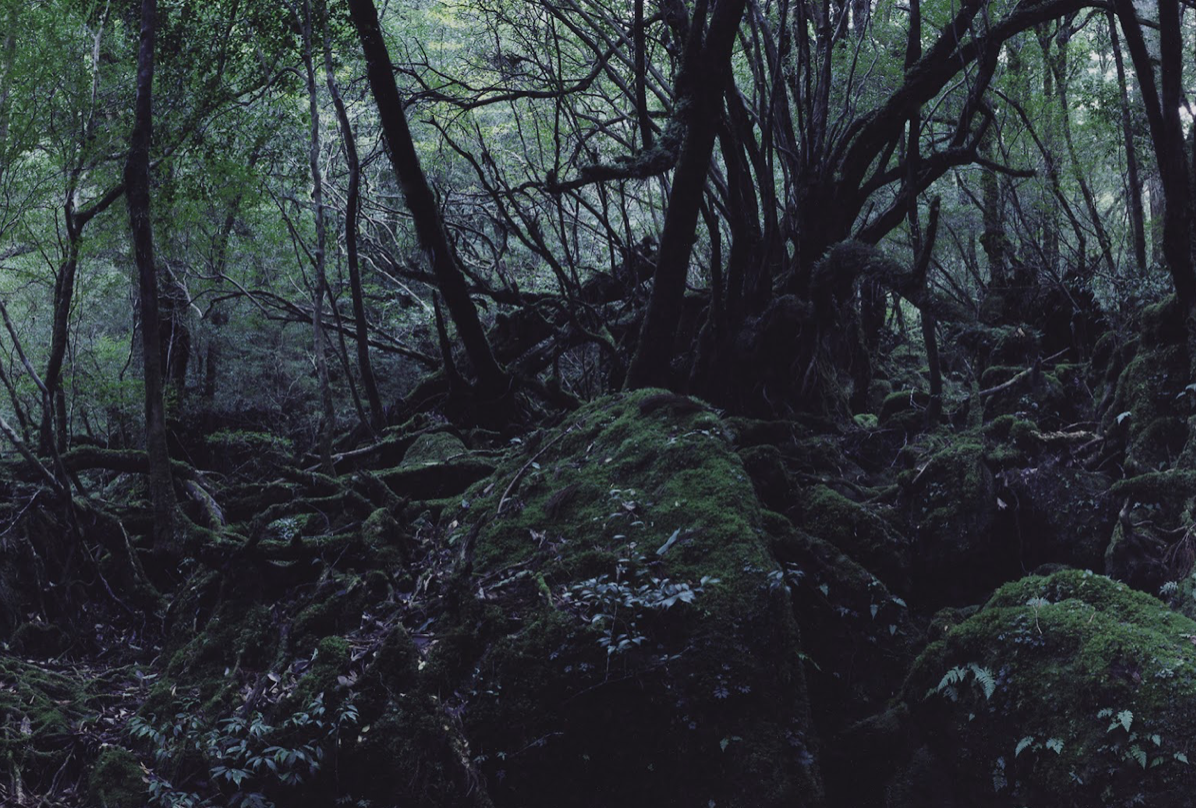 A brand-new programme from Thackray Museum of Medicine promoting wellness and rejuvenation has opened in Harehills, and its an ideal R&R spot for all the family to learn about the importance of relaxing and unwinding.

As this season's headline installation, the museum has partnered with The Wellcome Collection to bring 'Regarding Forests' to The Thackray. The project, Regarding Forests, is thought to evoke an atmosphere of tranquillity and provides visitors with a space to rest and relax whilst giving visitors the chance to learn about celebrated photographer Chrystel Lebas and their travels. From Hoh Rain Forest in Washington State, USA to the Japanese island of Yakushima, the installation seeks to provide a restorative encounter that reminds us of our reliance on the natural world.
The new exhibition will run until Sunday 17 July 2022. Find out more here.
Feature Image-