The heating is (just about) on, and you can't get far around Leeds without seeing someone in a woolly hat – autumn has officially arrived.
As we move into the cooler (and, let's face it, rainier) part of the year, we're swapping beer gardens and rooftop terraces for cosy pubs with open fires and a good roast – and we've got a handy guide on all the best spots in the city.
From pumpkin picking in October to winter walks and wholesome indoor activities, we've rounded up the best hangout spots across the city this autumn, so you're never again stuck inside on a rainy day wondering how to make the most of your trip into Leeds…
Cosy Pubs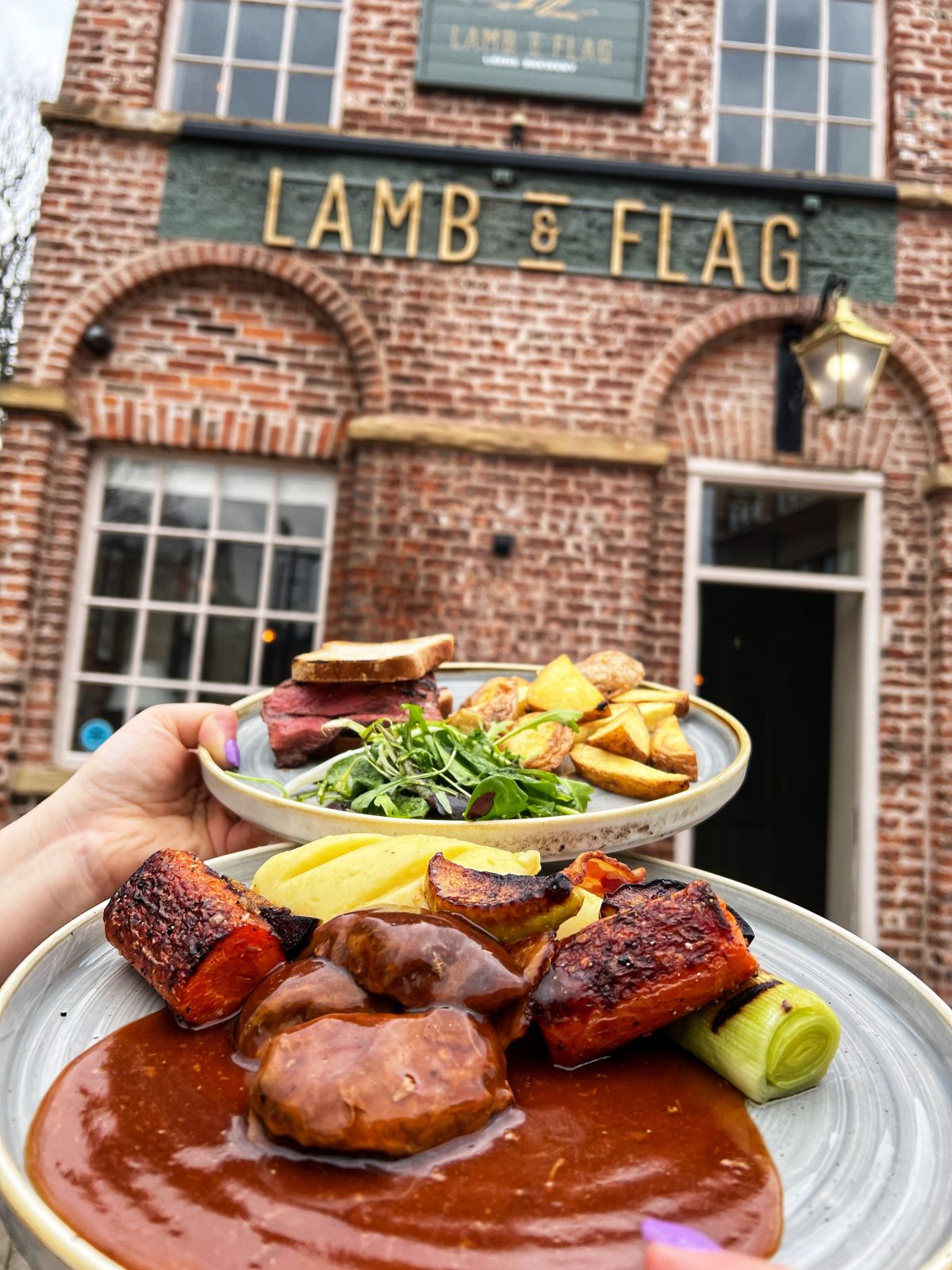 Roaring fire, hidden nooks and Sunday papers: Whitelock's Ale House ticks all the criteria of what a cosy pub should look and feel like. Founded way back in the eighteenth century, Leeds' oldest pub has as much character and charm these days as ever before.
Similarly the Lamb and Flag just over from Calls Landing is perfect for those that love a watering hole with history, and its cosy outdoor area with heated lamps is perfect for whiling away a cold afternoon in the city centre, pint from Kirkstall Brewery in-hand.
The Adelphi has also stood tall for over 200 years, originally complete with a stable for customers to leave their horses in whilst they grabbed an in-house-brewed pint before becoming a Tetley house in 1960.Over in the suburbs, the Mustard Pot is the perfect place to while away the cold nights with a pint in hand. The Chapel Allerton favourite has recently been taken over by a new landlord but still has a jam-packed event schedule (including bonfire night and Halloween bookings) planned for autumn, both inside the main bar and inside a new tipi area.
Winter Walks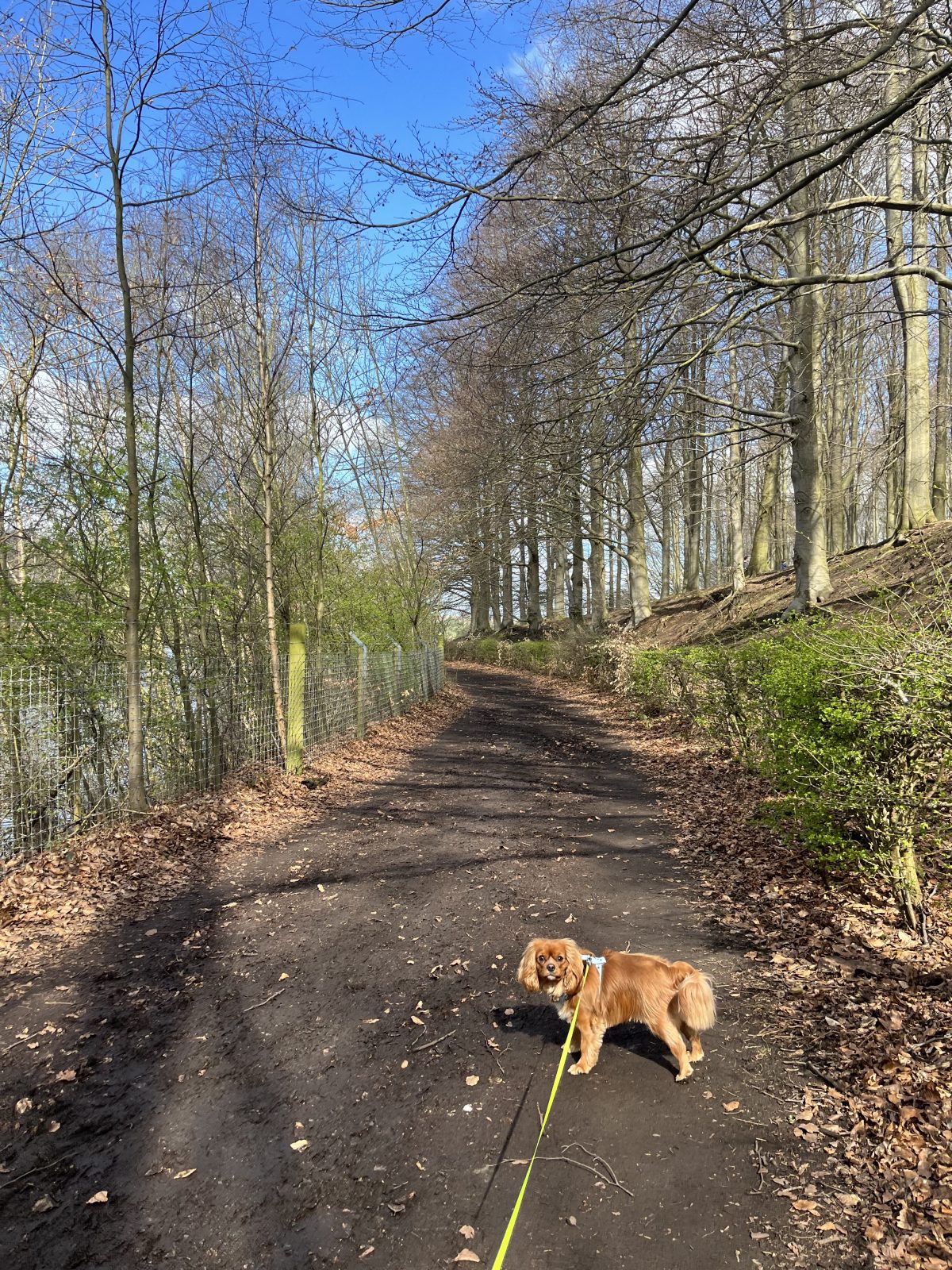 There's nothing like a brisk walk across Leeds' beautiful green pockets – and you don't have to travel far from the city centre to find acres of unspoilt land. St Aidan's Nature Reserve is the perfect example of this. Where a former open mine site lay, 988 acres is now managed by the RSPB, with guided routes ranging from a brisk 1.8km stroll around Bowers Bimble to the 12 km of running paths.
For a circular route popular amongst families and dog walkers alike, Eccup Reservoir spans across 4.5 miles and remains popular all year round.
Further out of the city in LS29, Ilkley Moor and its ever-popular Cow and Calf Rocks is the perfect place to watch the sun go down. Just a short train ride from Leeds be sure to wrap up warm and take in the stunning views of the Wharfe Valley.
Pumpkin Picking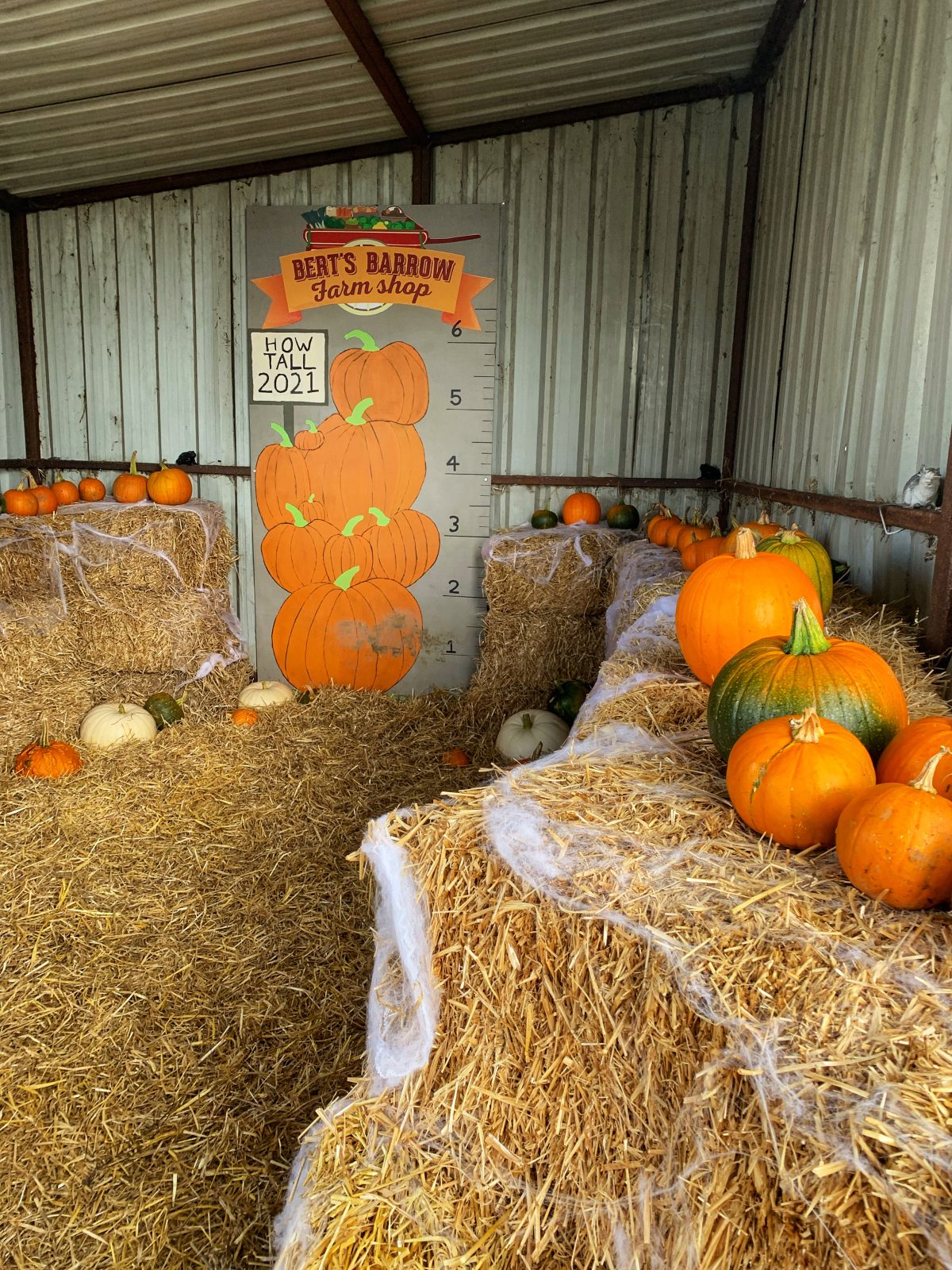 It's officially pumpkin picking season, and lucky for us, Leeds is home to the UK's biggest pumpkin festival. With over a quarter of a million pumpkins available every October, Farmer Copleys is home to 40 different varieties, ranging from traditional orange pumpkins to pastel blue Blue Crown Prince types.
This is an autumn afternoon adventure for the whole family. Over in Horsforth, you'll find a family-run pick your own pumpkin patch at Kemps Farm, now in its fourth generation, Horsforth PYO houses some 70,000 pumpkins, complete with tractor and trailer rides during weekends.
Bert's Barrow is a great dog-friendly farm just outside the city, with a strong selection of 30,000 pumpkins to choose from, fairground games for the little ones and a cosy barn perfect for a coffee and cake before taking your pumpkins home.
Sunday Roasts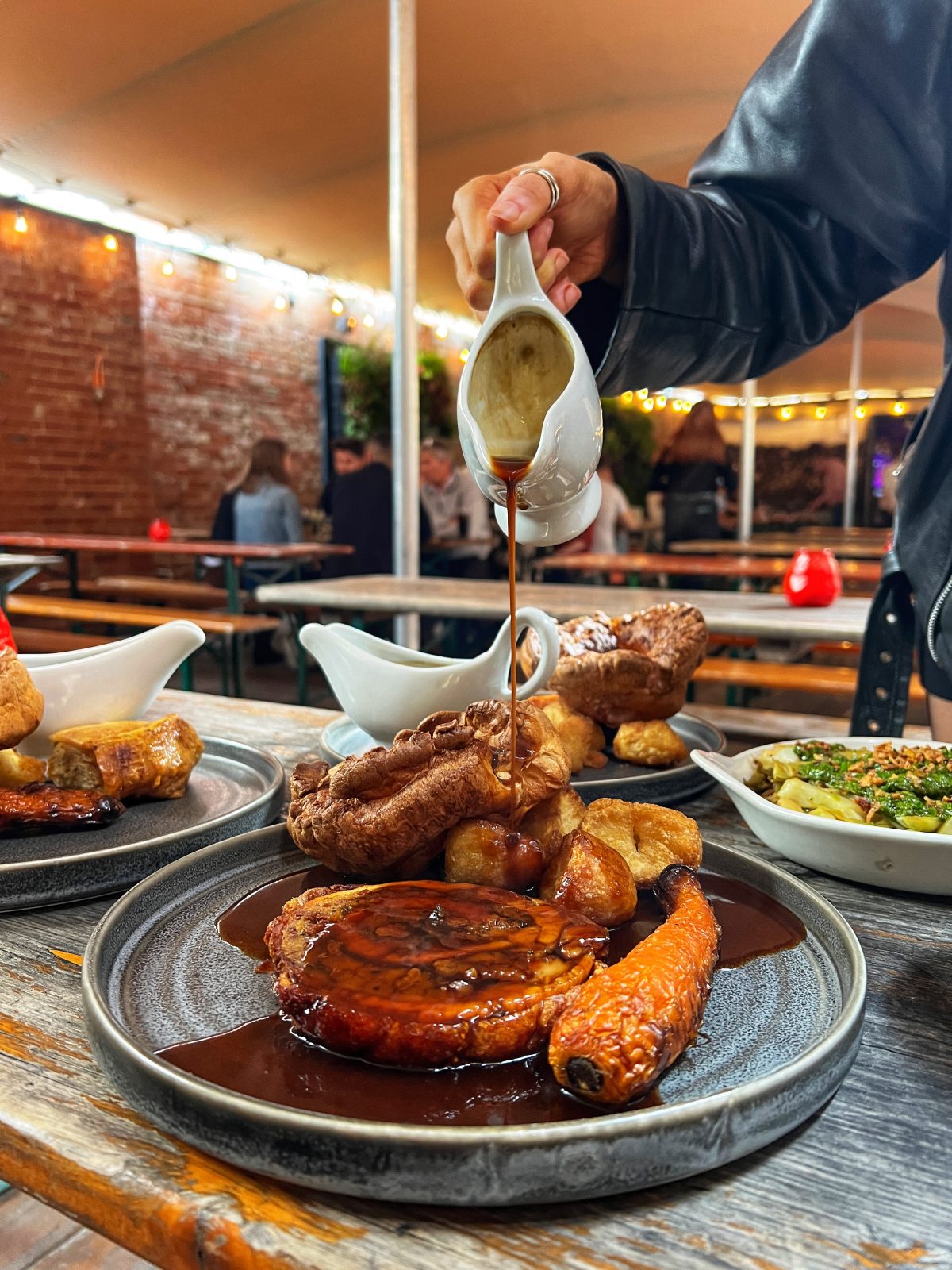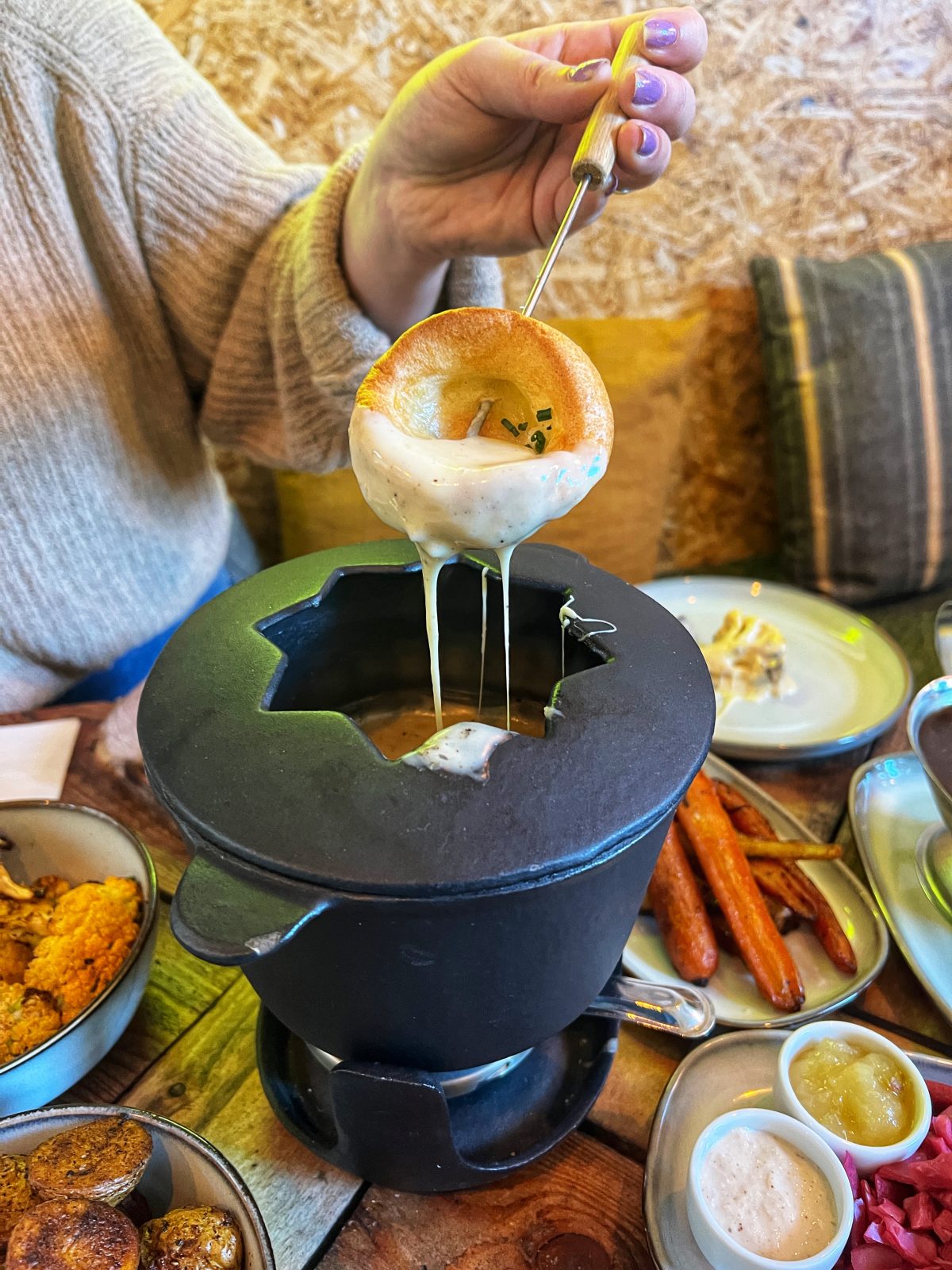 One of the best parts of long evenings and fire-warmed pubs is watching the Sunday roasts return to the menu, and there's already plenty of stand-out options to choose from.
Braizin' Squad recently took over the kitchen at Green Room and is serving up some of the UK's best roasts (yes, it's official) on the Winter Terrace. Choose from herb-stuffed porchetta with apple cider jus, butternut squash wellington or grilled beef rump cap served with a huge Yorkshire pud, grilled seasonal veggies and roasties.
Meanwhile The Brunswick remains a popular roast option across the city for its vegan and vegetarian options and Wapentake, a Yorkshire-themed bar on Kirkgate, has become locally famous for its Yorkshire puddings. Available on your breakfasts and replacing the bread on burgers, the menu is full of our county's best dish, but what better way to try them for yourself than on a roast?
For those looking for a fine-dining experience on a Sunday, Chef Jono of V&V has a five course Sunday roast taster menu on offer each week accompanied by a wine pairing menu, meanwhile inside Three's A Crowd, the gastropub that took over the reigns from much-loved Leeds institution, The Reliance, you'll find rare breed porchetta and rump cap, as well as shoulder of Yorkshire moors lamb and butternut squash and chestnut nut roast.
And if you feel as if you've seen it all, head to The Cheesy Living Co. inside Leeds Corn Exchange for a Sunday lunch fondue. Owners Jake and Soph have taken everything we love from a roast and found a way to dip it in a pot of gooey Swiss cheese.
Wholesome rainy day activities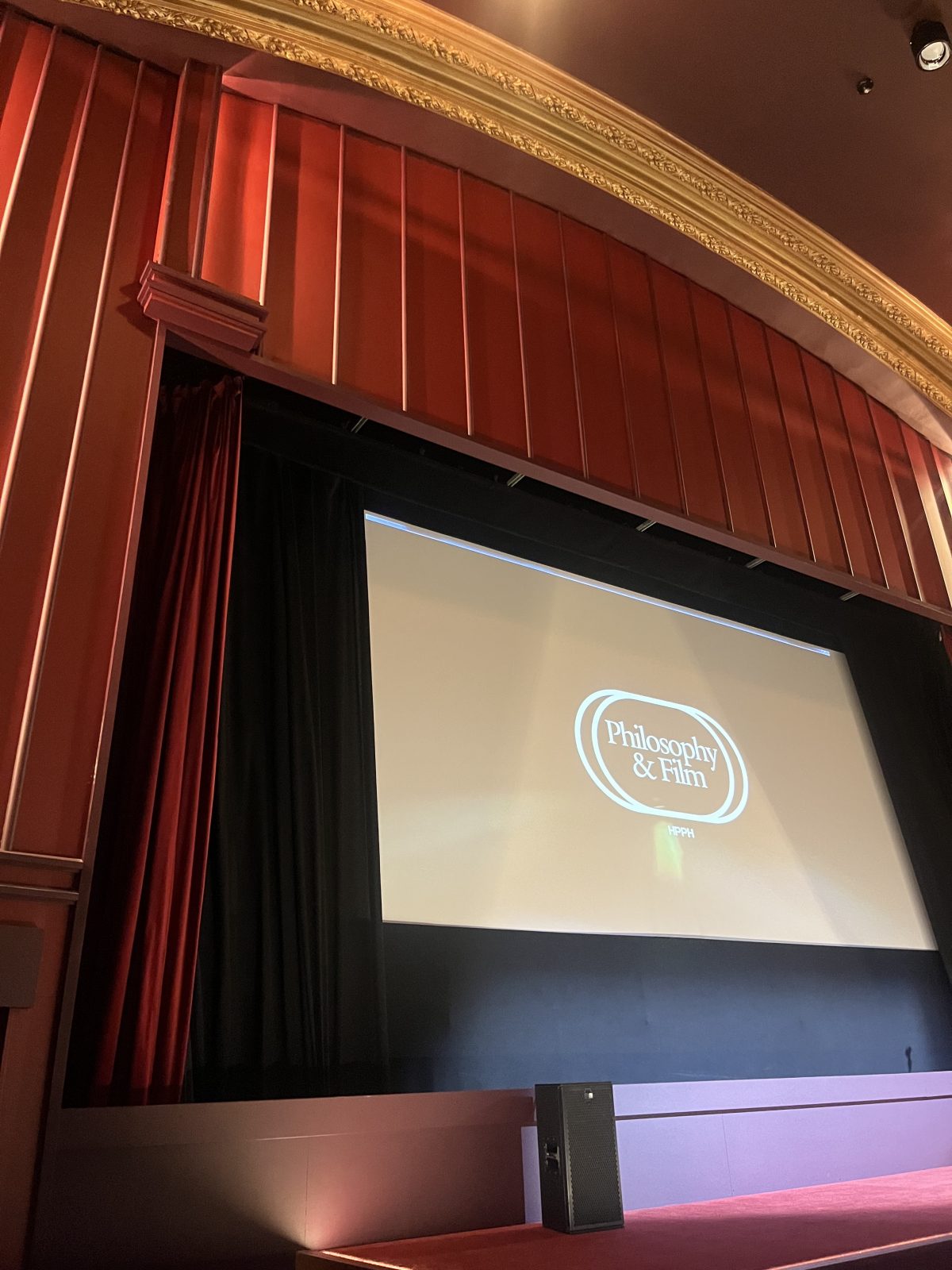 We're settling in for the colder months and that means there will only be more of those wintery days where the rain is relentless and putting a dampener on your weekend – but that doesn't mean you can't head out and about in Leeds.
Hyde Park Picture House reopened earlier this year and has quickly become a new favourite hangout spot for locals. Escape reality with a movie inside the only known surviving gas lit cinema in the world and support indie film makers by choosing a new flick, or pop in on a Saturday morning with the little ones for a pay-what-you-can screening for kids.
Alternatively, Jack Rabbits Pottery in Oakwood is the perfect excuse to get creative, and there's events for all ages to get involved in. Choose from painting a pot, coming in for story time or grab tickets to an evening BYOB night where you can order pizza and paint to your heart's content.
Similarly, Boozy Brushes offers pop-up sip and paint events across the city, with a different theme and located in a different bar every week. For a more relaxed setting, head to Leeds Art Gallery to check out some of Yorkshire's own Barbara Hepworth's sculptures or grab a cuppa next door at the stunning Tiled Hall Cafe inside the main building.
Pub Quizzes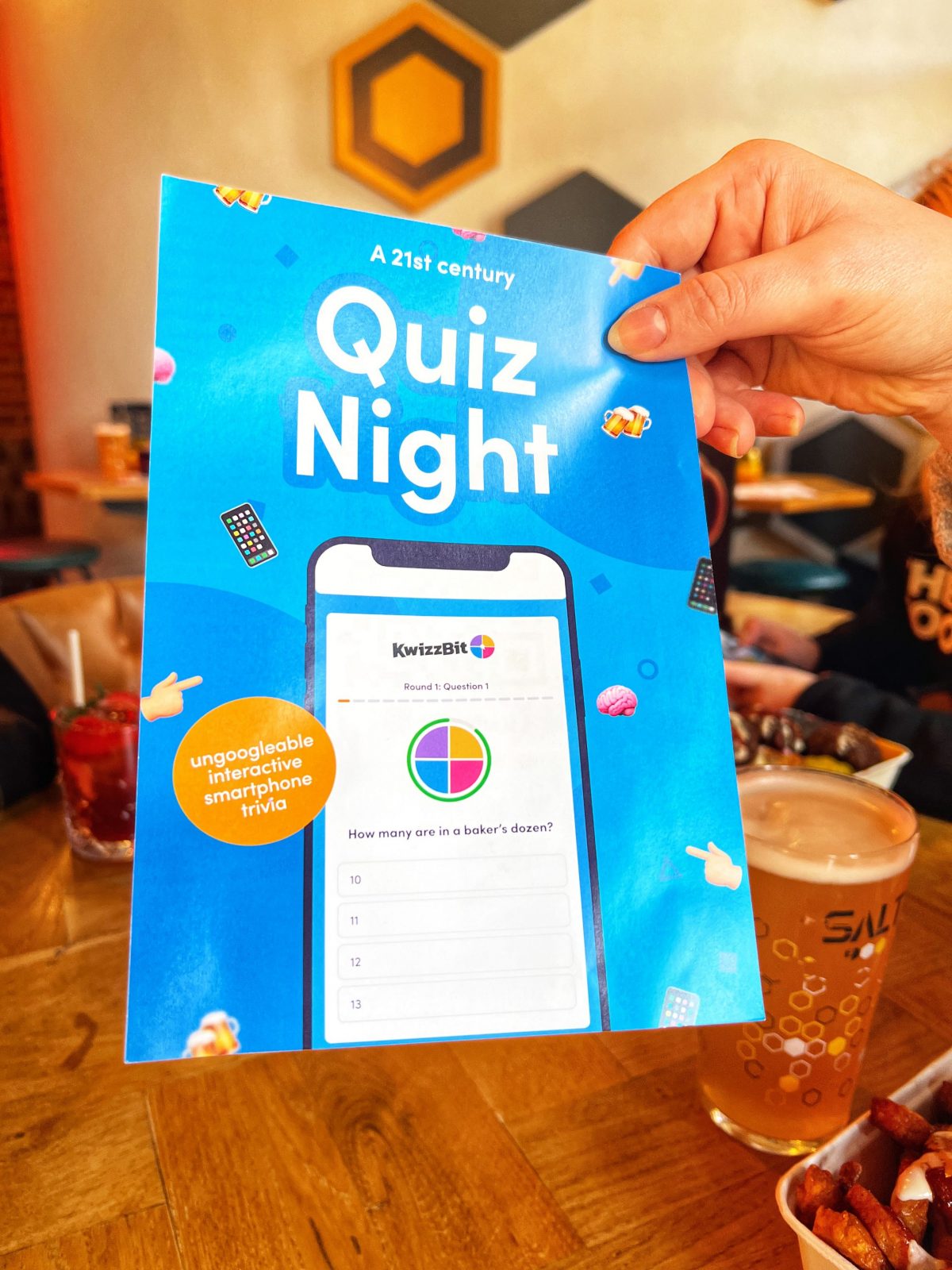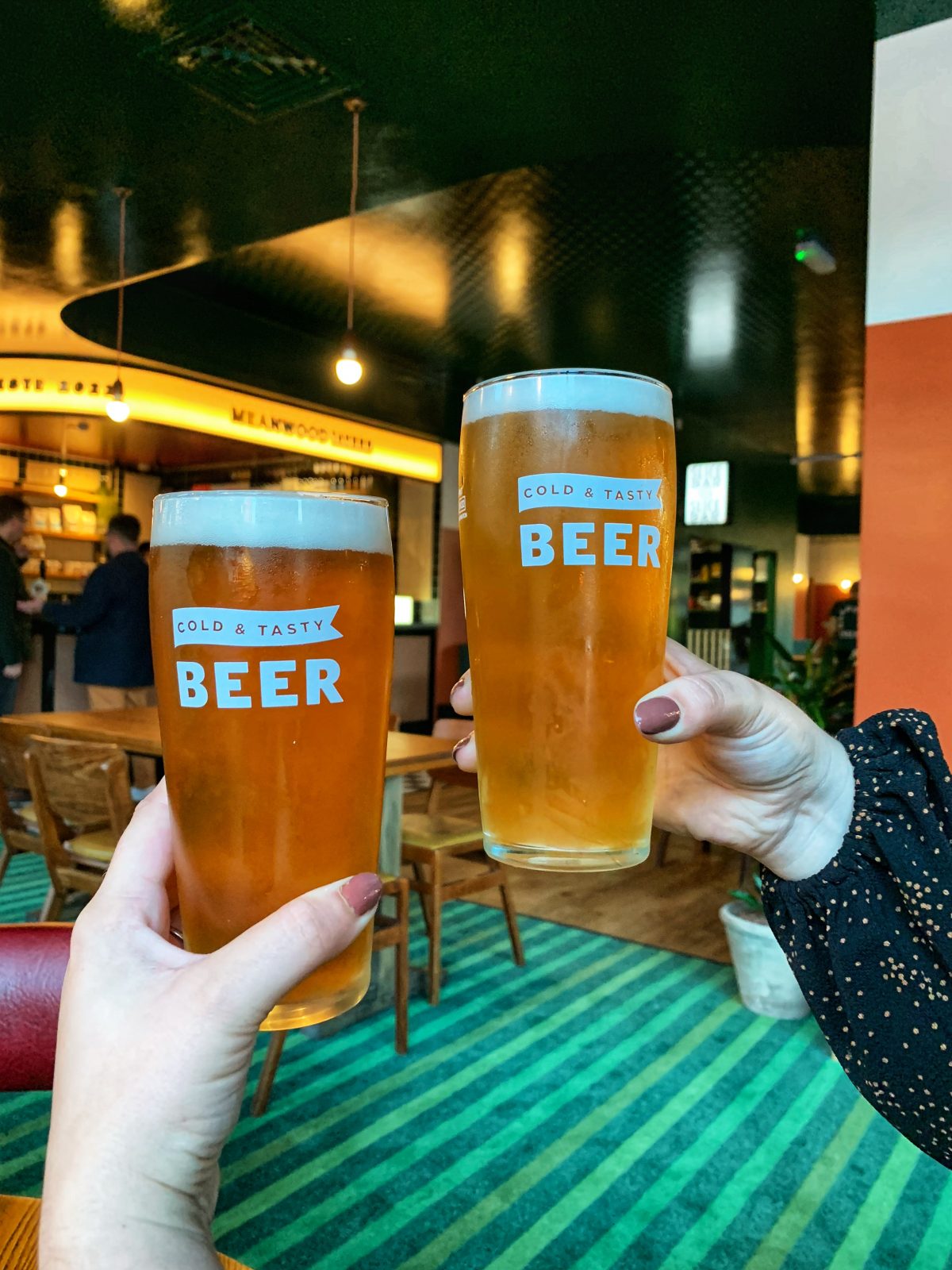 When else can you walk into the pub for an evening drink and walk out with up to £1000? There's plenty of pub quizzes across the city with prizes ranging from a round of drinks and a £25 bar tab to a whopping £1000+ in cash prizes. The latter has previously been seen at Water Lane Boathouse, where the prizes roll over each week and often stack up to some serious cash amounts.
Also by the waterside, SALT Granary Wharf hosts a speedy pub quiz every week where all you need to do is bring your phone and a great team name to be in with the chance of winning.
Headrow House is an ever-popular choice for Tuesday night quizzing: you'll find a huge wheel to spin for prizes like a free drink and gig tickets – and it's free entry for all those wanting to play.
Over in Meanwood, The Meanwood Tavern has become a popular Monday night spot for quizzers to hang out and prove that all those random facts you learn, do in fact come in handy. Come down for the prizes but stay for the Five Points lager and Pizza Loco slices, it's a real winning combo.
Read More:
Feature Image – The Hoot Leeds