Big hands, desks, jumpers, and fake wheat sheafs are all up for grabs.
Items from this year's Eurovision Song Contest are being sold at auction this week, from iconic costumes to enormous props. 
It means that fans of the massive event – this year held in Liverpool – will be able to snap up a permanent piece of Eurovision history, reports The Manc.
Have you ever looked around your living room and thought 'You know what this place really needs? Those giant purple hands that Kalush Orchestra danced on this year'?
Or 'I hate this jumper. I wish a had a green one with a face on like those Daði Freyr Eurovision dancers'?
Or even 'A set of fluffy pink and yellow heart-shaped cushions would really brighten the place up'?
Well now there's an auction you might be interested in, with bids opening from just £5.
The original props, costumes, and even instruments are on sale now, until 11 June.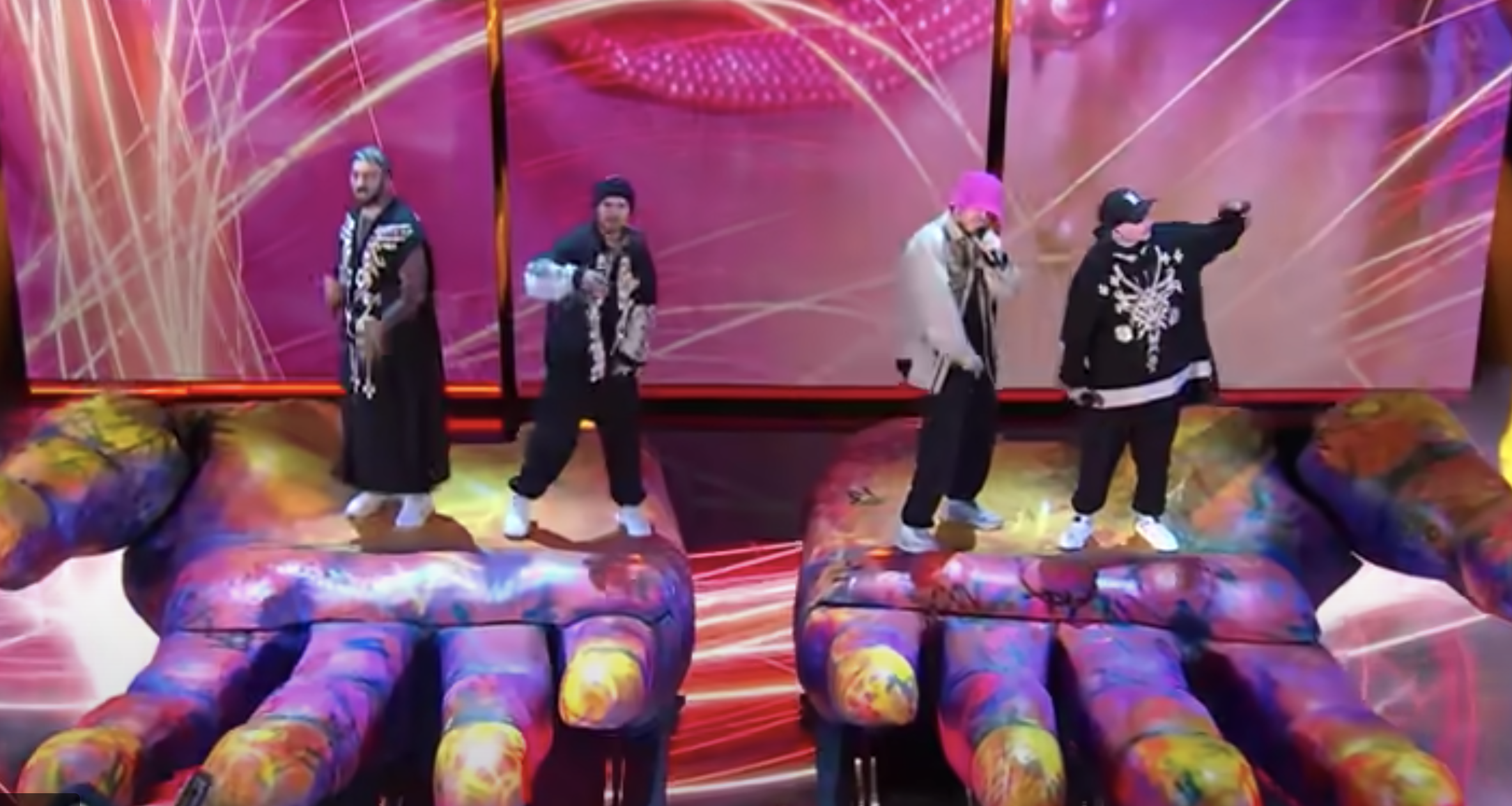 You could be turning the actual lectern thing that Graham Norton and Hannah Waddingham stood behind for the results show into a cool bar, or decorating your pad with the drums used in Sam Ryder's powerful performance.
The top bids currently, just a few days after the auction started, stand at £500 – that's for the presenter's lectern and for the Daði Freyr jumpers.
Someone else has bid a whopping £250 for a set of fluffy cushions.
There are more than 60 items available to buy, including parts of the set, which were designed by Julio Himede and unveiled by the King and Queen.
The BBC has reported that 20% of the money raised will go to two different charities, split between ACC Liverpool Foundation and BBC Media Action, with the remaining 80% going back to BBC Studios to fund programmes and services.
Sally Mills, head of sustainability at BBC Studios said: "Sustainability is at the heart of everything we do, both on and off screen.
"We have a responsibility to operate with as minimal an impact on the environment as possible, and are always looking for innovative ways in which to further engage audiences with our content, and extend the life of our sets and costumes.
"What better way to do this than to give fans the opportunity to own a piece of Eurovision history?"
The Eurovision auction is live here until 11 June.
Read more
Featured image: BBC