Just try and find a bigger 'What's on this month' guide than this.
Leeds, we're truly in for one heck of a month. Whether you've got your eye on heading into the city for a bottomless brunch or fun-for-the-whole-family tour around the city or plan to head over to the suburbs for huge happenings like Slam Dunk North and Live At Leeds: In The Park at Temple Newsam or North Leeds Food Festival at Roundhay Park – there's truly something for everything.
We've got 24 of the best things to check out in the city this month, including a mini gig guide (find the longer version on our website here); new openings this month and all the food, drink and family-friendly events that have caught our eye.
Keep reading to find out where to head for a day out in the city and beyond…
Food and Drink Events
Filled with bottomless brunches, Sunday roasts, pub quizes and food festivals, this month is going to be a tasty one – just try and tell us otherwise.
Green Room Pub Quiz
Tuesday 2, 9, 16, 23, 30 May 2023 | Wellington Street, Leeds city centre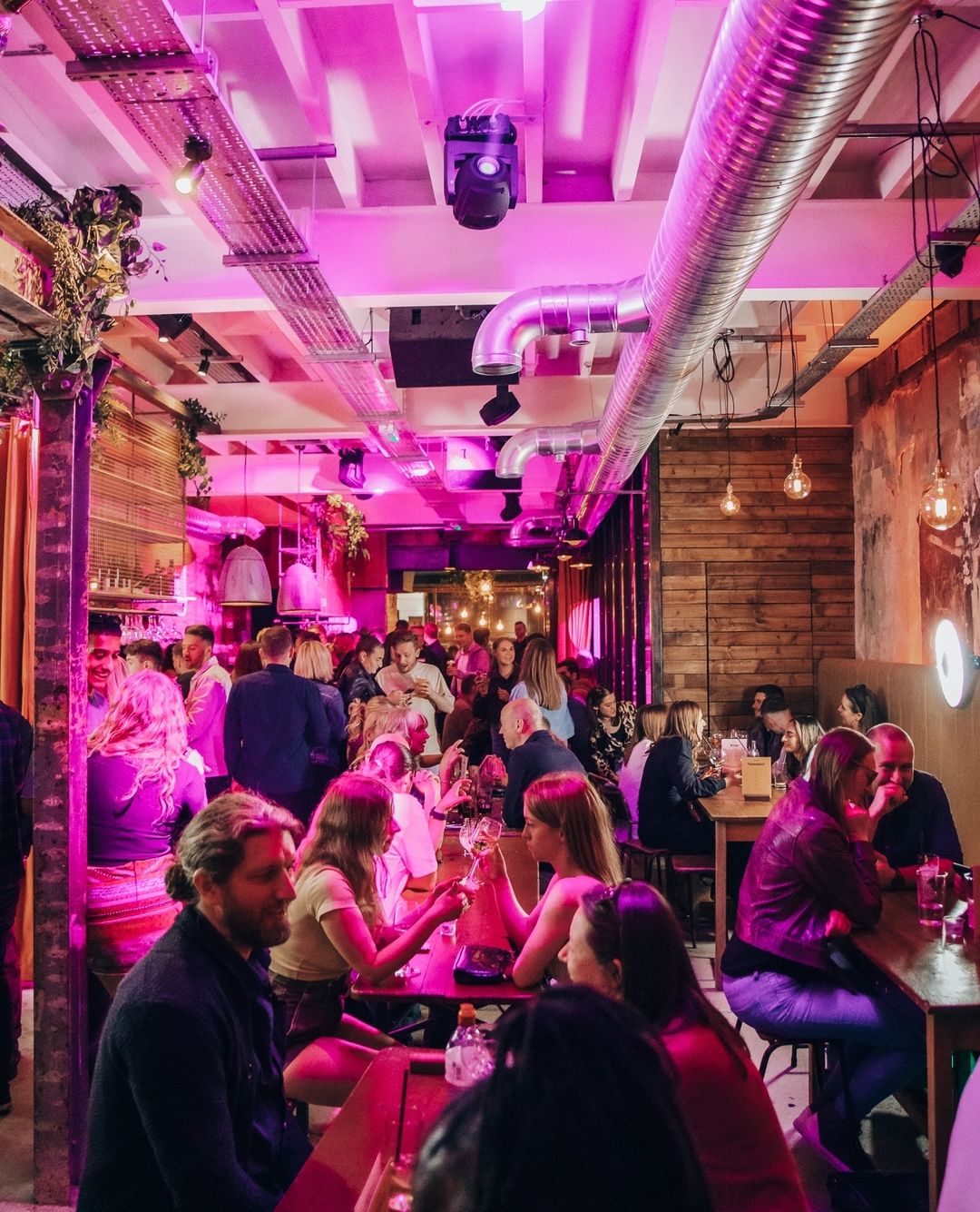 Green Room is offering a £50 bar tab for food and drink to those that can top the tables at the weekly pub quiz. Grab your chosen team and head over to one of the Top 50 Rooftop Bars in Europe' according to Big 7 Travel, and prepare to get yourself stuck in.
Kicking off at 6.30pm every Monday night, Green Room is a walk-in free-to-attend event- perfect for last minute plans.
Find out more here.
Royal Bottomless Brunch
Saturday 6 May 2023, 12-5pm | De Baga, Chapel Allerton
Celebrate the Coronation of King Charles III in style with a bottomless to remember at De Baga – the casual fine-dining Indian restaurant that everyone (and we mean everyone) raves about.
⁠
The bottomless brunch menu combines a delicious 2-course meal with unlimited drinks for 90 minutes. You can choose starters like paneer tikka boa buns which are unreal or Baga 65 chicken, fried chicken tossed in a spicy sauce. It doesn't stop there for mains paneer steak, aloo matar methi or tandoori chicken all served with basmati rice and warm naan breads. As for the drinks to wash it all down, you can choose between Prosecco, Aperol Spritz, house wine or lager completely unlimited for an hour and a half. ⁠
Find out more here.
ABBA Bottomless Brunch
Saturday 6 May 2023, 12-4pm | The Wardrobe, St Peter's Square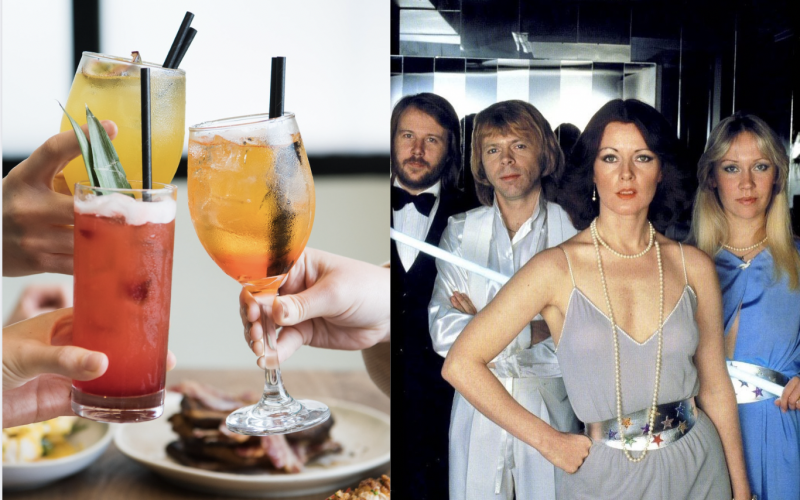 The Wardrobe will be spinning all your favourite ABBA hits, from 'Dancing Queen' to 'Waterloo' and 'Gimme! Gimme! Gimme!'. We can guarantee that within no time you'll be urged to take it to the dance floor and show off your best moves, which of course is very much encouraged.
For 90 minutes you can indulge on a brunch dish of your choice alongside a fabulous selection of bottomless drinks. We're talking prosecco, Aperol Spritz, Rum Swizzle cocktails, Amstel, Inch's cider and a selection of cask beer.
Find out more here.
Stuzzi X Boot and Rally Bar
Friday 5, 12, 19, 26 May 2023 | Stonegate Road, Meanwood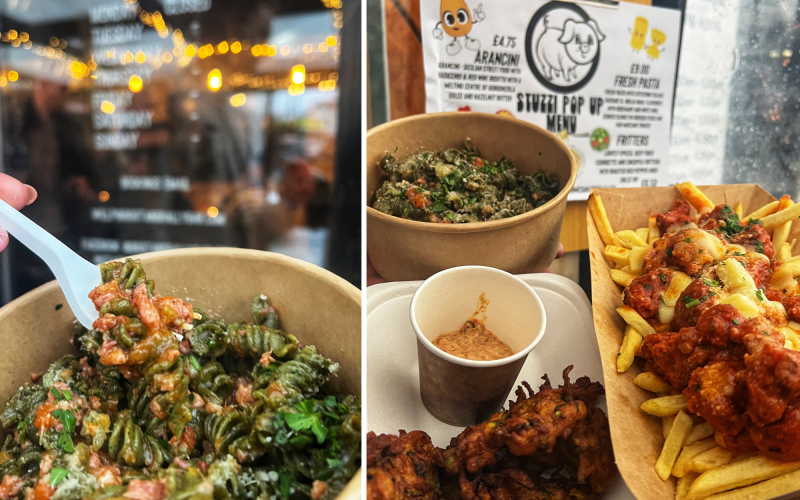 Every Friday 5-9pm you can head over to Meanwood for a craft beer inside the cosy little bar and for a new pop-up foodie venture at Boot and Rally bar.
They're giving the people what they want: the opportunity to eat authentic Italian treats like pasta and arancini from an award-winning restaurant, but without the faff of dressing up and lots more beer options, all in the comfort of the local.
Pick and choose from arancini, fries double loaded with crushed Stuzzi beef and mortadella meatballs topped with mozzarella or opt for Stuzzi's signature pasta with combinations like cotechino Italian sausage and 'nduja ragu flavoured with rosemary and white wine, cooked slowly in chicken stock and san marzano tomatoes – it's so moreish you'll be ordering seconds (and thirds).
Find out more here.
Fondue Sunday Lunch
Sunday 7, 14, 21 May 2023 | The Cheesy Living Co, Corn Exchange
you'll be able to grab a seat inside the Corn Exchange eatery at either 12pm or 2pm for a fondue Sunday lunch – and it's unlikely to be anything you've seen, or tasted before.
Expect a huge pot of gooey Swiss cheese with all your fave roast dinner staples like rosemary potatoes dusted in paprika, half roasted garlic and of course, Yorkshire puds!
The idea is you can build then on your roast selection as you see fit to make up the ultimate roast dinner, adding a board of Lishman's cold cut roast ham and beef; honey roasted carrots and parsnips; stuffing balls or even a DIY cauliflower cheese offering to dip into the Alpine-style fondue pot- and it's delicious.
Find out more here.
North Leeds Food Festival
Saturday 13 May – Sunday 14 May 2023 | Roundhay Park, Roundhay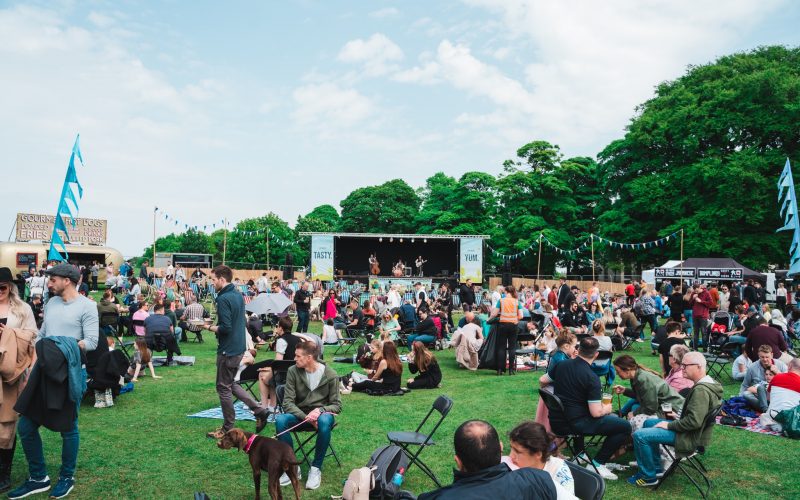 Now in it's 7th year, the family-friendly North Leeds Food Festival is bringing artisan produce aplenty to Roundhay Park. The festival is a highly anticipated event which foodies from across Yorkshire look forward to each year.
Named Market Street, stalls from independent craft and produce vendors will line the park with small batch goods, including Mallow Gourmet Marshmallows, Screaming Chimp Chilli Sauce and flavours from around the world.
Find out more here.
Thiccc Sauce Third Birthday Party
Sunday 28 May 2023 | Fourth Court, Holbeck, Leeds
To celebrate the third birthday of Leeds' beloved hot sauce company, Thiccc Sauce, the Fourth Court in Holbeck will be transformed into a food and drink birthday party, in partnership with Leeds Indie Food.
Expect to see local indie favourites like Mozza Fella, The Cheesy Living Co., Stuzzi, The Savvy Baker, Vocation Brewery, Chipp Coffee Co. and a collaboration between Holy Mountain Kitchen and Deadly Venoms Tacos.
Find out more here.
Days out for the whole family
Whether you're looking for an artsy creative market or somewhere to head on a stomp to blow away the bank holiday cobwebs, we've got you covered with places the whole family can enjoy…
'Hiding in Plain Sight' Cinemas Tour
Available every day using the interactive map | Various locations
Supported by Leeds Inspired and the National Lottery Heritage Fund, this ever evolving archive will allow you to navigate the city and learn all about Leeds' amazing cinema heritage. At present there's 83 cinemas on the interactive map, each with beautiful hand drawn illustrations from local artist, Adam Allsuch Boardman, and a brief explanation of the building's history.
The huge map spans from Oakwell to Farsley, with Moortown, Headingley, Halton and Meanwood all making it on to the list. Most notably, there's over 30 within the city centre to explore and an impressive number of cinemas found in Beeston and Armley too. Paired with archived photographs from Leodis, a visual collection of Leeds' history managed by Leeds Libraries, each stop on the interactive map shows where the building was located so that viewers can imagine visiting these historic landmarks in their heyday, many of which opened during the early 20th century.
For those looking for a truly immersive experience, a walking tour from Leeds train station to Cookridge Street takes walkers through the city centre, explaining the fascinating story behind the thirteen cinemas.
Find out more here.
Samra Mayanja: The Living and the Stale exhibition
Running throughout May | The Tetley, Hunslet Road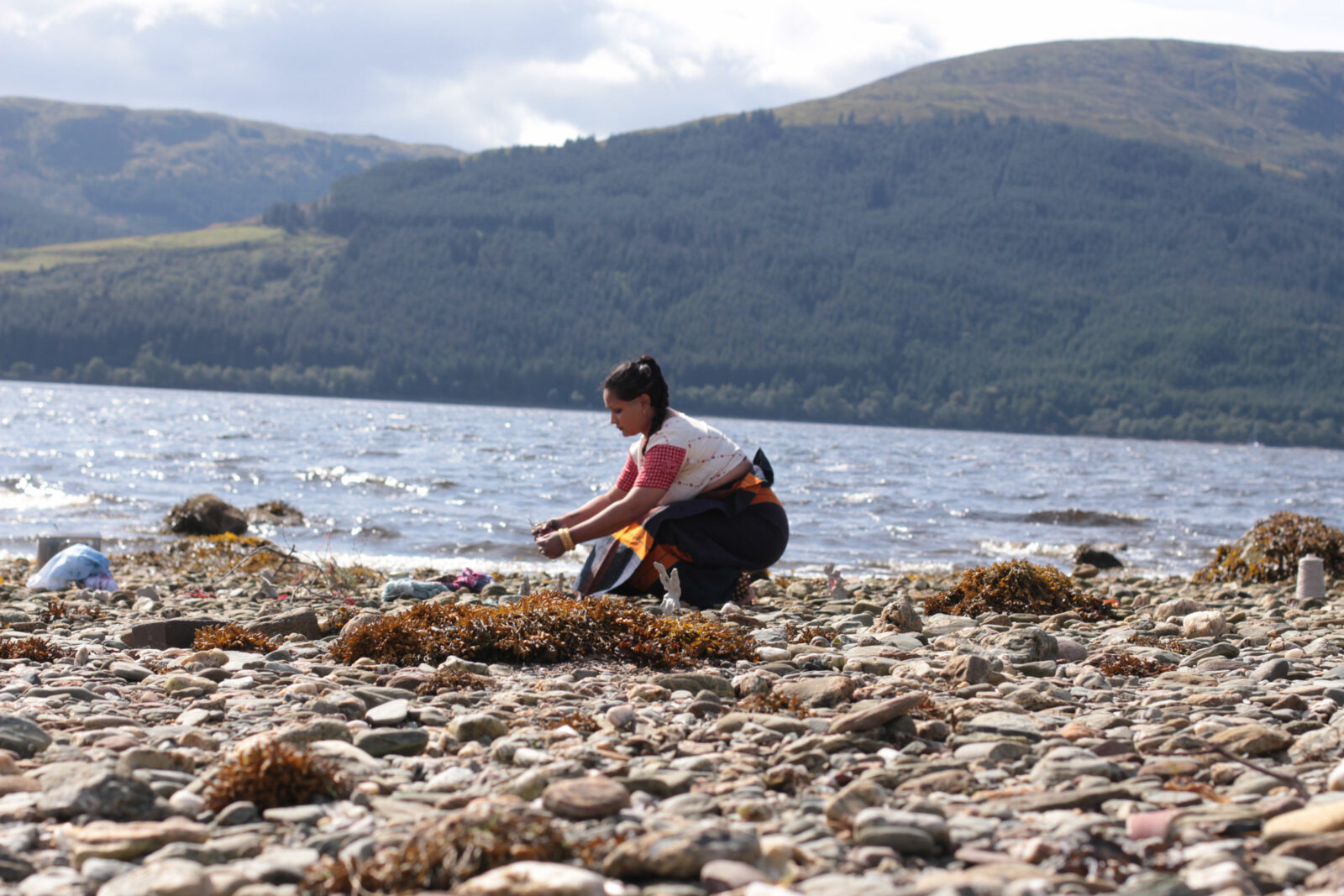 Arts space The Tetley is showcasing 'Samra Mayanja presents The Living and the Stale', throughout May to showcase the artist's first solo institutional exhibition, which brings together poetry and images made whilst travelling around Uganda. The artist explored 'the idea of lostness', through different art forms and showcases her work through a novella, installations, drawings, a score and moving image work.
Samra will be visiting The Tetley on Thursday 11 May to talk about her work in depth in 'The Tetley presents artist Samra Mayanja in conversation with Sepake Angiama, Artistic Director, iniva'. Tickets are free but do need to be booked in advance to avoid disappointment.
Find out more here.
Visit the animals at Temple Newsam Farm
Every Tuesday – Sunday | Home Farm, Temple Newsam
It's the perfect time of the year to head over to Temple Newsam and watch the newborn calves, lambs and piglets take their first steps and learn how to be independent animals. Add in a trip to visit the historic Temple Newsam house and a stroll around the estate and you've got yourself a full day trip.
Find out more here.
Kirkgate Market Heritage Tours
Saturday 13 May 2023 | Inside Leeds Kirkgate Market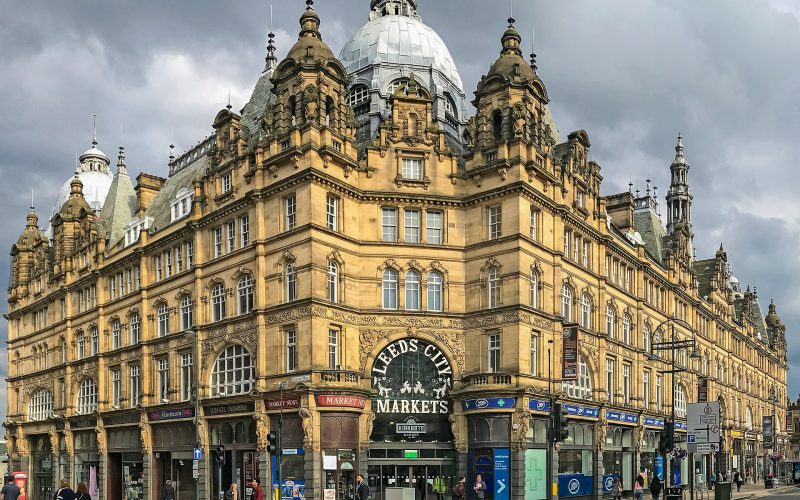 There's a special behind-the-scenes heritage tour of Leeds Kirkgate Market that's a real tell-all. As Europe's largest covered market, there's so much more to explore than just the stalls themselves, find yourself wandering down corridors of traders from years gone by or peer into the future and catch a glimpse of the building work that's preserving the market for generations to come.
And of course, who could forget a stop at the birthplace of Marks and Spencers – which is actually where the heritage tours begin. Meet by the M&S Centenary clock at midday sharp on the second Saturday of the month and join a small group of like-minded visitors to wander through for an hour and uncover the horrible histories and fascinating facts.
Find out more here.
Catch the bluebells in full bloom around West Yorkshire
Various dates and locations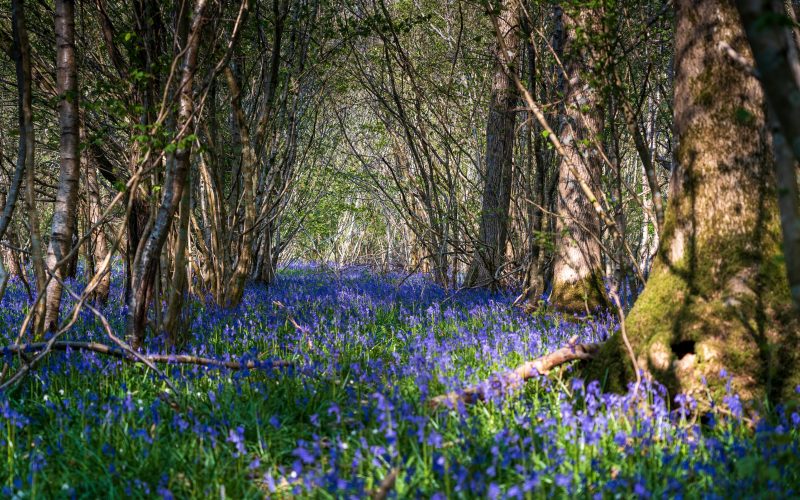 Now we're right in the middle of bluebell season, there's not long left to see these stunning traditional woodland flowers. They usually flower from mid-April to late May, blooming earlier when the spring is mild (but we all know that was not the case in West Yorkshire this year).
Growing very close together, they create a beautiful carpet of blue across the woodland floors they tend to call home. We've picked out some of the best countryside walks to see the bluebells in full bloom across Halifax, Leeds, Bradford, Wakefield and Huddersfield to make sure you don't miss out.
Find the full list of locations to visit here.
Gigs and live music
Festival season begins this month but that doesn't mean that the number of gigs planned around the city are slowing down, oh no. Choose from Temple Newsam's Live at Leeds: In The Park or Slam Dunk festival, head to a comedy night at the First Direct Arena to see Peter Kay and Ricky Gervais take to the screen or head up to Hyde Park Book Club for an intimate performance from Yorkshire's own The Sherlocks…
Bad Boy Chiller Crew Live
Thursday 11 May / Friday 12 May 2023 | O2 Academy, Leeds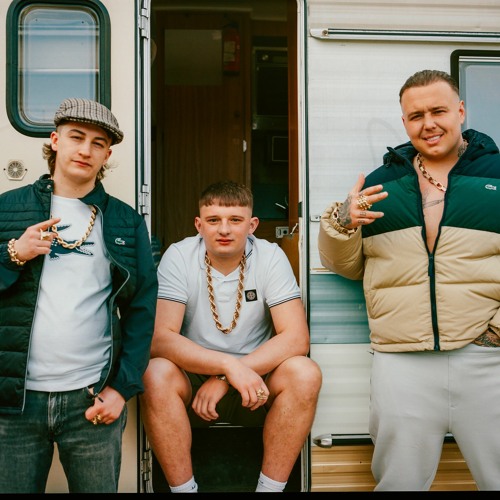 The Yorkshire lads began as a group that uploaded comedy and prank videos online before shooting to fame in 2020, becoming a huge lockdown success. Since then, they have been nominated for both the NME Award for Best New British Act and NME Award for Best New Act in the World, releasing album Disrespectful alongside EP Charva Anthems and a number of hit singles.
Now the Bradford-born group is returning to Leeds for two nights for a homecoming gig as part of the thirteen-date Influential tour.
Tickets are £35.25 each and still available via Ticketmaster here.
The Sherlocks Live
Saturday 13 May 2023 | Hyde Park Book Club, Leeds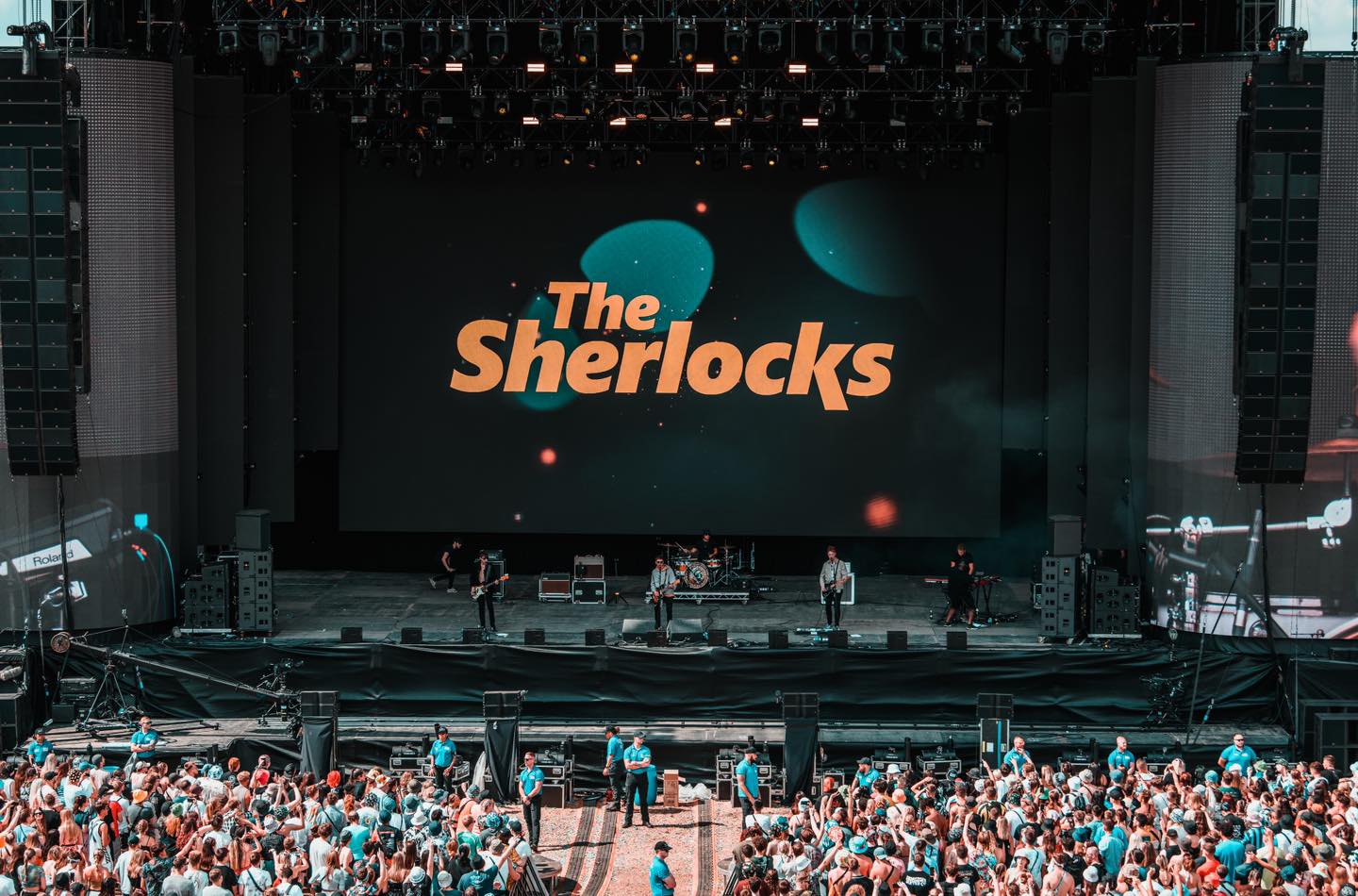 The Sherlocks are a British alternative rock band formed in 2010 in Bolton upon Dearne, Barnsley, South Yorkshire. The band rose to fame with their fifth single 'Will You Be There?' which was followed by their debut album "Live for the Moment" in August 2017.
To celebrate their new album 'People Like Me & You' which comes out 11 August 2023, the band have planned a super intimate gig at Hyde Park Book Club and it's set to be a sell out.
Tickets are only available directly through The Sherlock's mailing list here.
Peter Kay Live
Friday 19 May 2023 | First Direct Arena, Leeds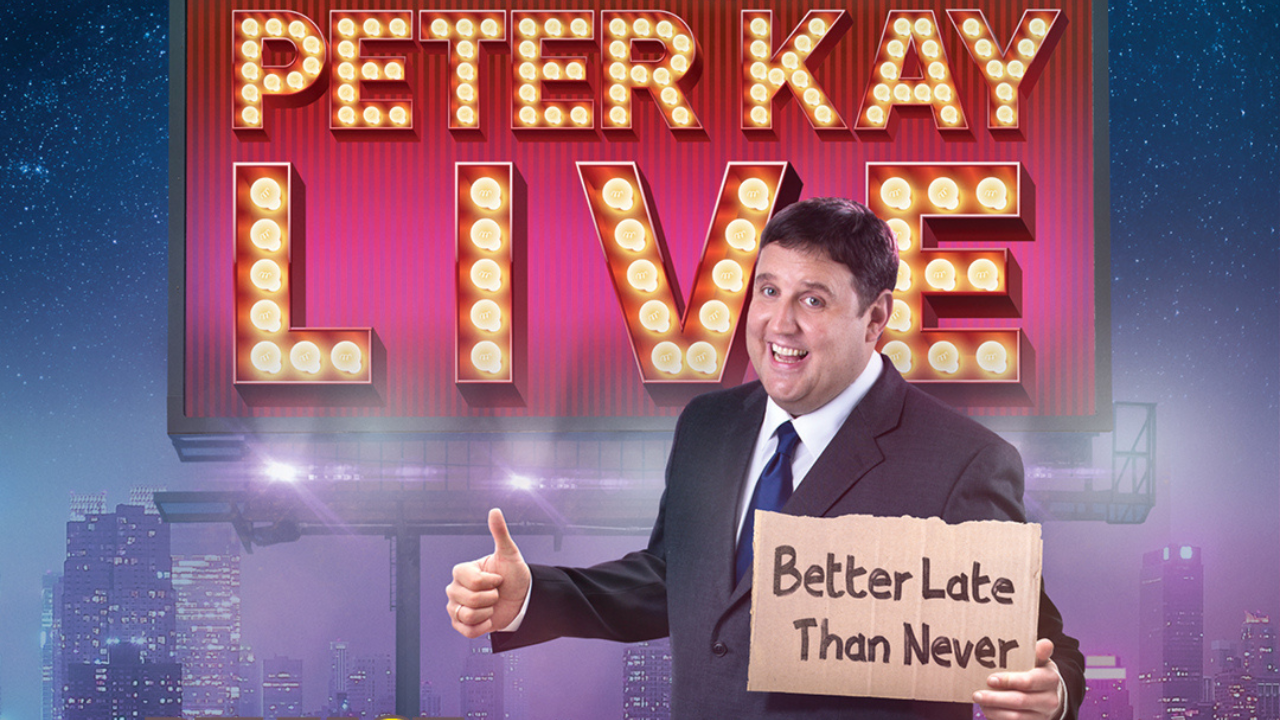 The comedian, best known for his hit TV series like Max and Paddy's Road to Nowhere and huge worldwide tours sharing belly laughs with the public. The comedian was actually recorded in the Guinness World Records as 'the most successful comedy tour ever', selling over 1.2 million tickets in 2010-2011.
Tickets are long gone, but there's waitlists on reputable ticket sites that might see some last minute cancellations and resales closer to the time
Ricky Gervais Live
Thursday 25 May 2023 | First Direct Arena, Leeds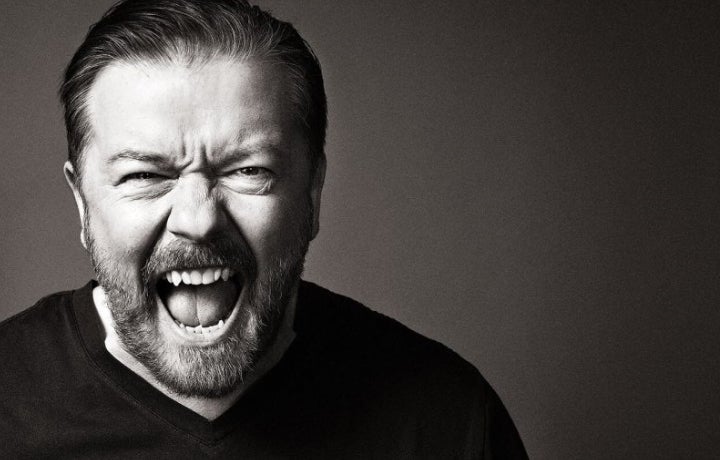 Afterlife and The Office UK star Ricky Gervais is bringing his latest tour, Armageddon, to Leeds for one night. 'Considered the most influential British comedian since Charlie Chaplin' the comedian is embarking on a UK wide tour to share his latest work – Armageddon.
After performing Armageddon in London last year, the comedian took to Twitter to say he'd have his fans 'reported for hate crimes' for laughing at the new material, according to The Independent – just to give you an idea of what may lie ahead.
Only VIP tickets for The Mixer remain, priced at £250 each, and available via Ticketmaster here.
Live at Leeds: In The Park Festival
Saturday 27 May 2023 | Temple Newsam, Leeds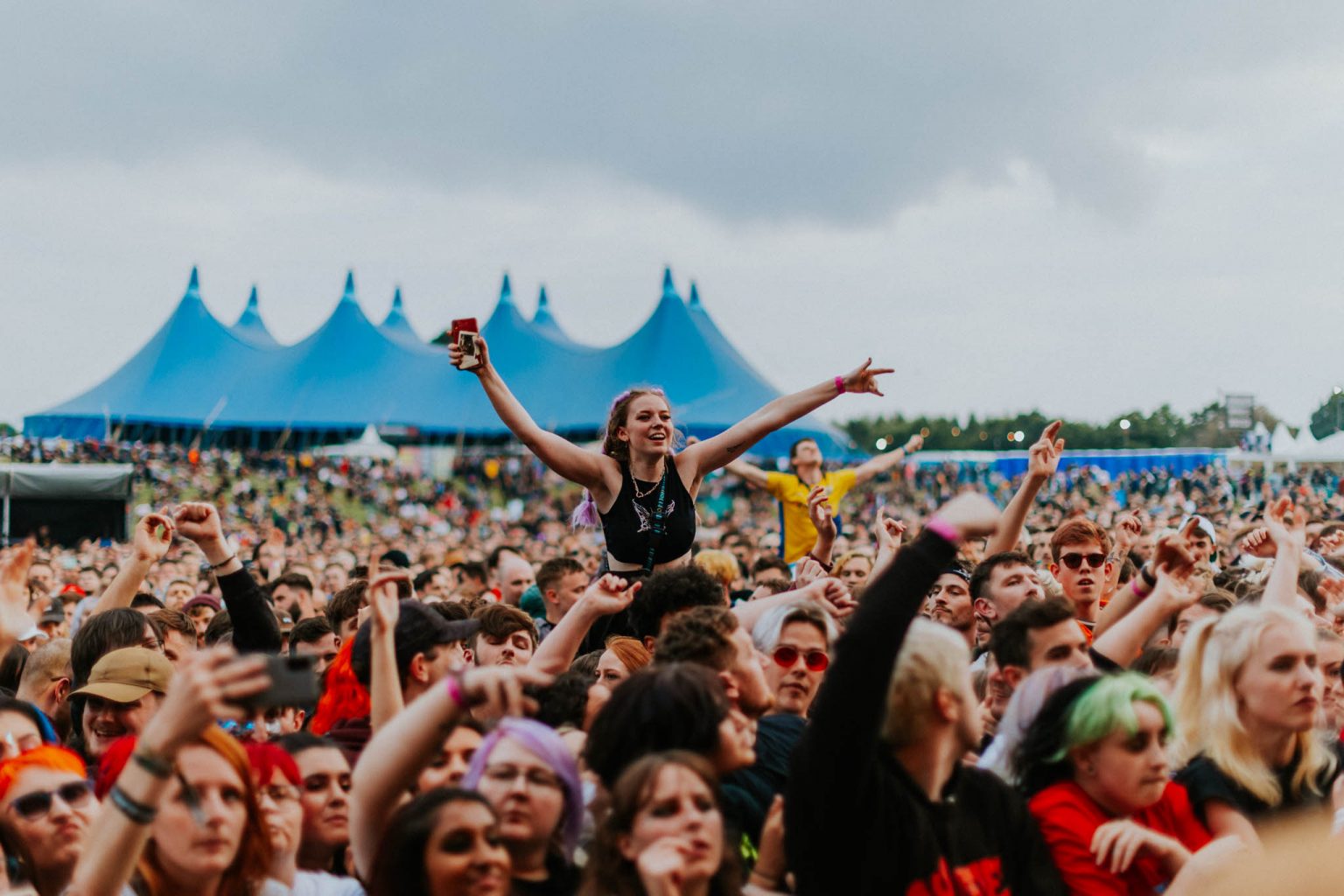 Live At Leeds: In The Park continues to share the limelight with newcomers into the alt music scene and champion plenty of up-and-coming talent that'll leave revellers humming the beat of brand new songs aplenty following the day festival's end.
Headliners such as Two Door Cinema Club, The Hives, DMA's, Everything Everything, Cavetown, The Big Moon and Black Honey have already been announced, as well as Kate Nash, Maximo Park, Lottery Winners and online sensation James Marriott will be joining the celebration of alternative/indie talent this summer.
Live at Leeds: In The Park tickets are already on sale, with general admission prices starting at £60, or £85 for VIP tickets.
Slam Dunk North Festival
Sunday 28 May 2023 | Temple Newsam, Leeds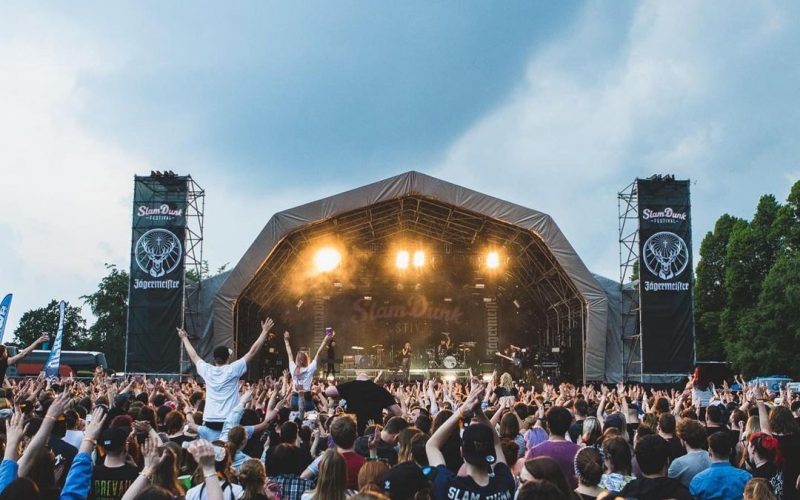 Slam Dunk Festival North is back for another year and there's a huge line-up to look forward to. Set in the heart of Temple Newsam, one of Leeds' best known festival venues is the hosting a one day set of metal, emo, punk and ska music from some of the industry's biggest names.
Favourites on the line-up headliners include The Offspring and Enter Shikari, as well as 00s pop-punk icons, Bowling For Soup, Real Friends and Four Year Strong. Canadian rock band Billy Talent and American singer-songwriter Maggie Lindemann will be bringing crowds to life at one of the city's biggest day festivals too.
Tickets cost £97.90 each and are available from See Tickets here, alternatively you can get tickets for both Slam Dunk North and Live at Leeds festival for a combined price of £150.70, with tickets are also available via See Tickets here.
Interpol Live
Monday 29 May 2023 | O2 Academy, Leeds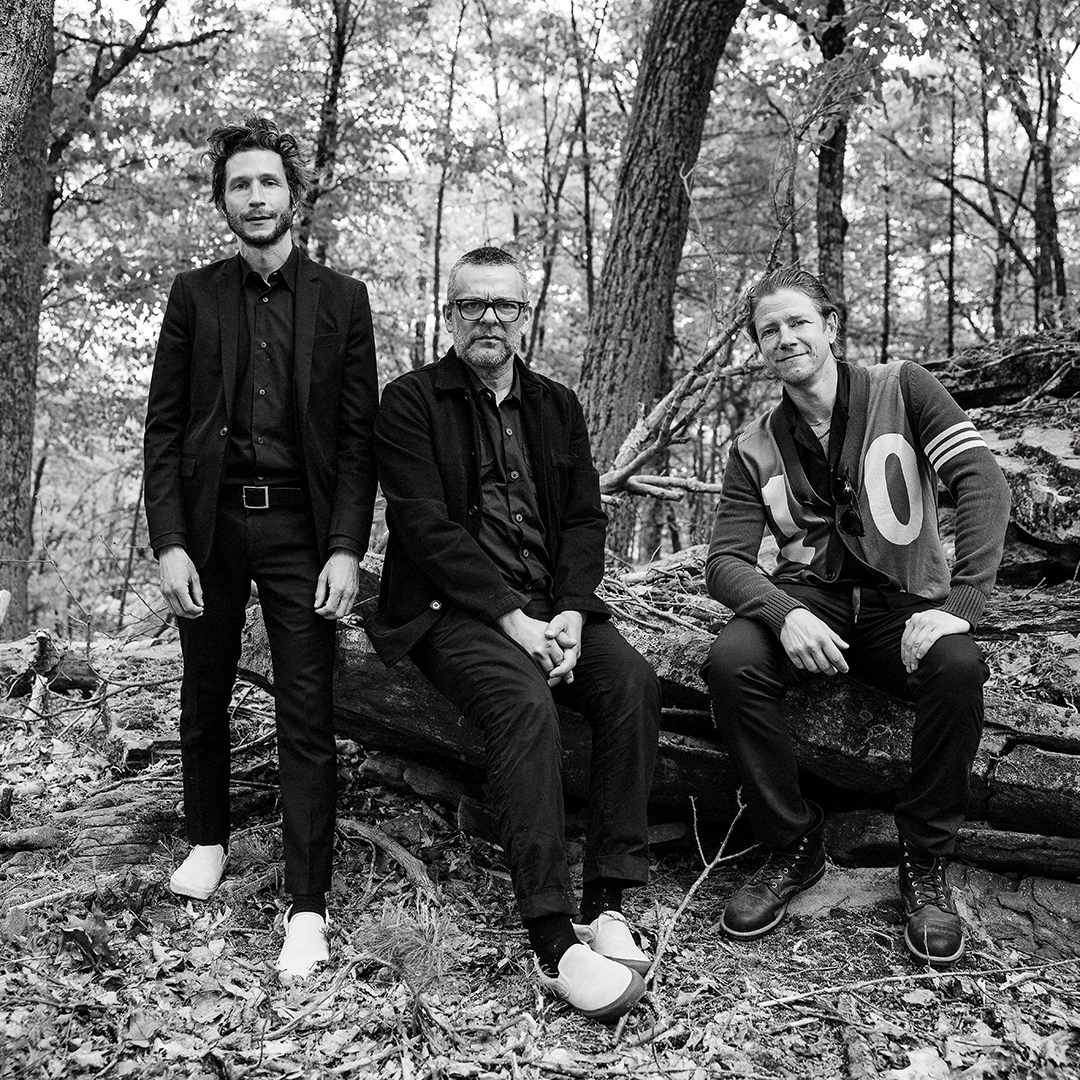 American rock stars Interpol have announced their triumphant return to the UK with five headline shows this summer. The New York indie-rock icons released their seventh album 'The Other Side of Make-Believe' last summer. They'll be performing this alongside their other smash hits on their upcoming UK tour which they have just announced.
Tickets cost £35.65 for stalls standing and balcony unreserved seats and standing, both are still available via See Tickets here.
Located slap bang in the heart of the city, the new POCO will take over the former Yorkshire Bank unit and bringing copious amounts of pizza al taglio to the masses in the process.

The team never fail to have a huge selection of eat, including pizza slices with flavours that change by the day: the vegan slice with mushrooms, peppers and copious amounts of spinach is a standout favourite, but there's everything from ham and potato slices to fennel sausage to choose from.
Find out more here.
New Openings
There's loads of new openings to check out in Leeds each month, and whether you're looking for a new spot to grab some fancy treats for the weekend (we see you big M&S megastore) or a quiet lunch in the city centre, all these spots have opened in the fast few weeks, or are soon to open this month…
Marks and Spencer Megastore Opening
White Rose Shopping Centre | Opening Thursday 25 May 2023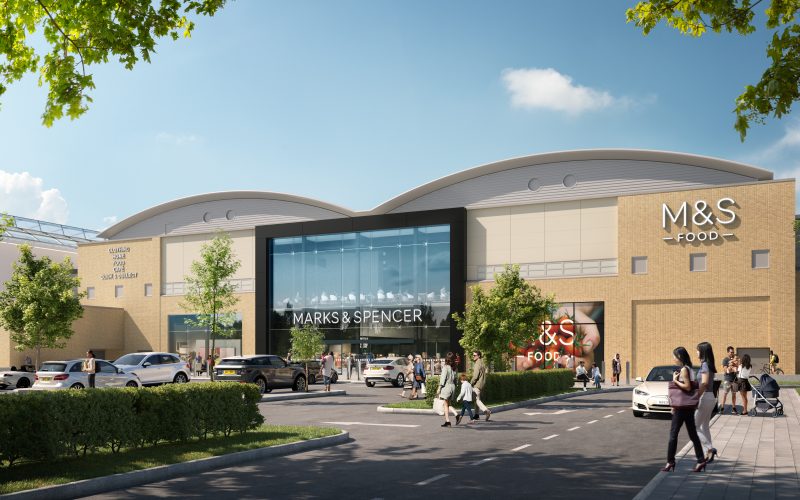 The Leeds-born supermarket chain announced earlier that the company will be creating a total of 3,400 new jobs across the country, there will be a total of twenty new stores opened, including a brand new spot in Leeds' own White Rose Shopping Centre.
White Rose will be one of eight full-line destination stores (the big ones) and is thought to be taking over the former Debenhams site inside the shopping centre and has spent the last week or so taking over its socials with photographs of the brand new store to give us a little sneak peek at what lies ahead…
Find out more here.
Chow Down
Temple Arches, Leeds city centre | Open Fridays – Sundays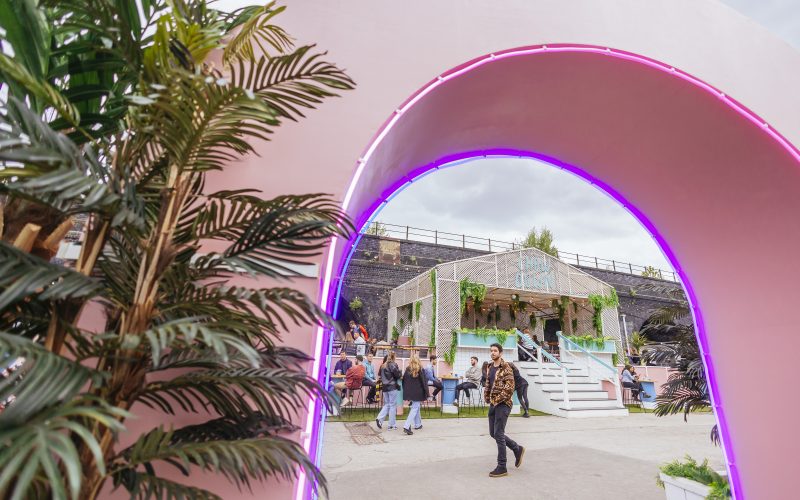 One of Leeds' most talked about open-air bar concepts is back for 2023 – and this year is set to be its biggest yet.
The Temple Arches venue is set to host a brand-new Urban Garden space, perfect for soaking up the summer sun. The new addition will make Chow Down 'the largest garden in the city centre', with the jam-packed events calendar lasting all summer long.
Sell-out successes like Bingo Lingo, Camp Presents Drag Brunch and DJ nights will return for the 2023 season, and there's been a huge injection in new food festivals and days and nights out in the city centre that'll have people across Leeds and beyond heading down to the arches.
Find out more here.
The Empire Cafe
Fish Street, Leeds city centre | Open Wednesday – Saturday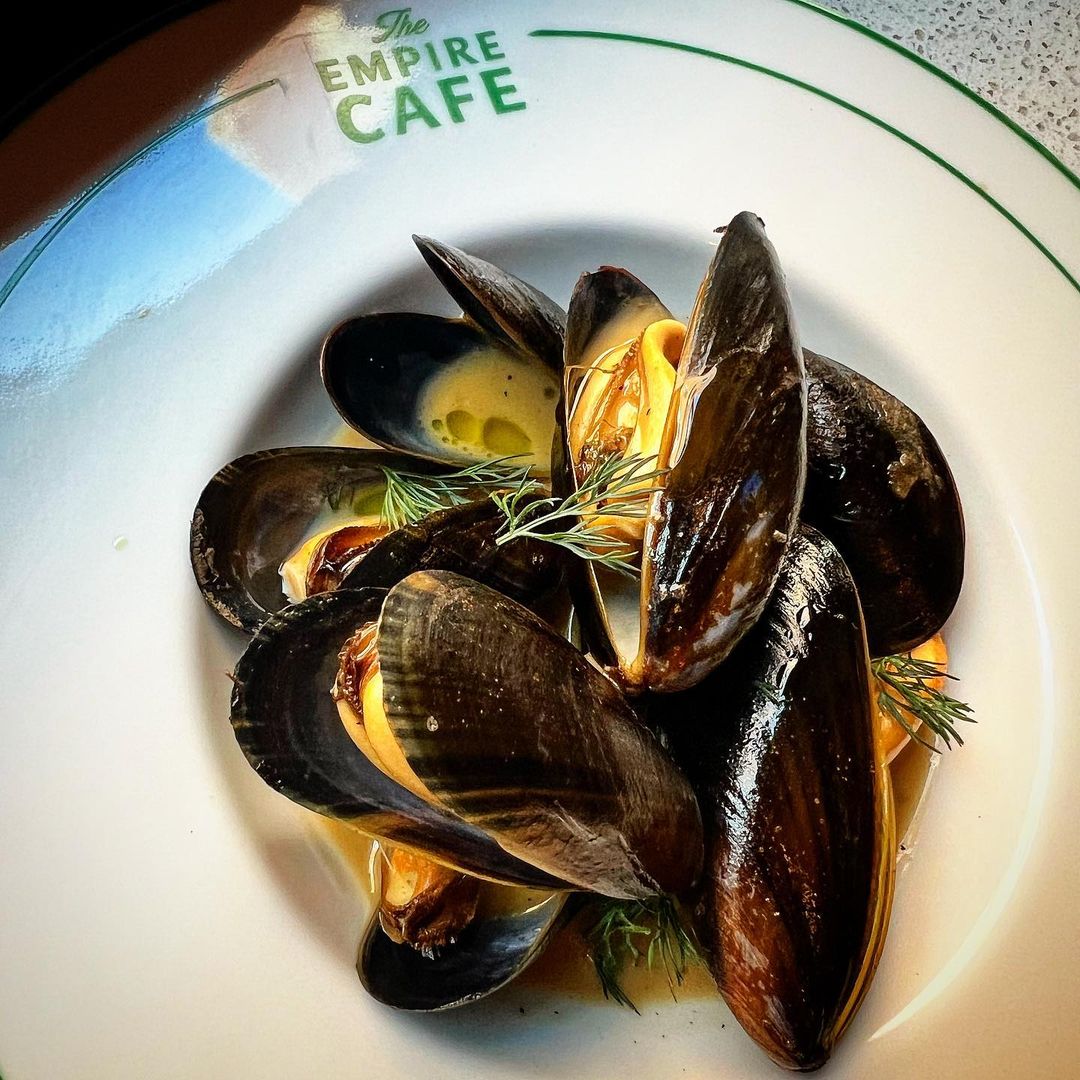 Promising a blend of old school hospitality and new-wave gastronomy, No. 6 Fish Street, in Leeds old Shambles spot is going to truly bring a culinary feast to the city centre. Just a stone's throw from Leeds Victoria Quarter and the markets, owner Sam Pullen and his partner Nicole Deighton plan to elevate local ingredients with barbecue flavours, right in the heart of Leeds.
The menu focuses on local produce brought to life by a 'wall of flame' rotisserie. Rotisserie chickens will be spinning around the clock, available to sit in, or takeaway, dredged in house made butters and aioli's.
Find out more here.
POCO Sicilian
Lands Lane, Leeds | Opening soon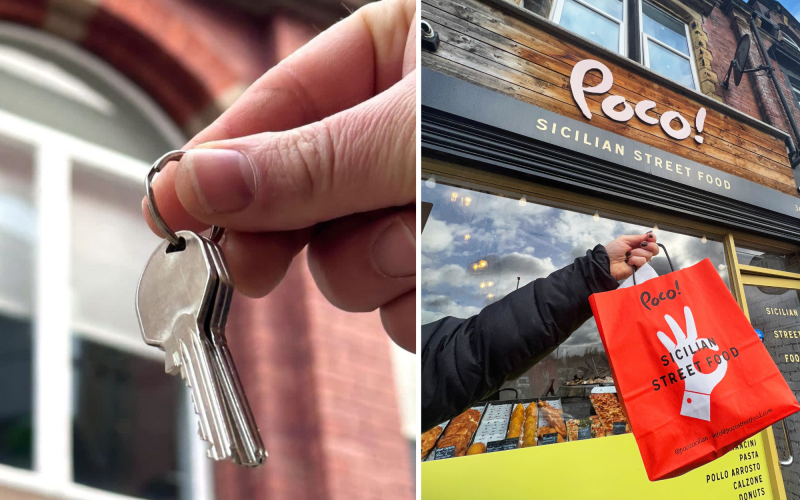 Hyde Park Picture House
Opening late May 2023 | Brudenell Road, Leeds
Bringing back the last remaining gas lit cinema in the country, doors will open in spring (hopefully mid-to-end May 2023) following an extensive renovation to introduce modern amenities that bring the building into the 21st century whilst preserving and protecting its history for generations to come to appreciate.
Find out more here.
Feature Image – North Leeds Food Festival