There's 27 new places in Leeds that have just opened, or are about to around the city centre.
From family-friendly villages with soft play and coffee, to new breweries moving into the city – there's truly something for everyone to check out this summer, and we've got all the information you need to get ticking all the new spots off your list.
Keep reading to find out what, where and (most importantly) when you can see these new openings open their doors for the first time…
Just opened this month…
Bini Brew Brewery
Sheepscar, Leeds | Now open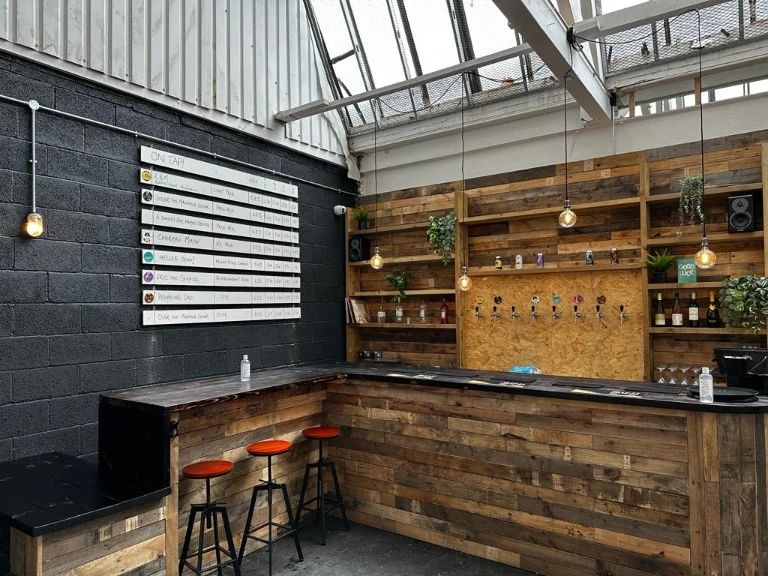 Following on from the success of the Ilkley brewery and taproom, Bini Brew has opened a second location close to the city centre. Crafting modern beers with hoppy pale ales, IPAs, lagers, sours and DIPAs on offer – it's a great spot to find a new favourite tipple
Bini Brew Co. announced the news that it will be opening a second location close to the city centre, stating: "Exciting news! Bini Brew is expanding and setting up in Leeds!
"Our new brewery in Sheepscar is up and running. With more space, we'll be able to increase our beer production and have a taproom opening in the coming months.
"But don't worry, our Ilkley location is still going strong and we'll continue to host our monthly pop ups with the next one this weekend. Cheers to new beginnings and more beer!"
Find out more here.
The Cheesy Chip Shop
Inside Trinity Kitchen, Leeds City Centre | Open from July 2023
Now granted, this is part of a nine week residency at Trinity Kitchen – but we're hoping that by including The Cheesy Living Co's new sister brand in our new openings, the cheesy chips will stay in our lives longer.
Forget what you know about your usual cheesy chips, because these guys are taking it to the next level.
With exciting combinations like the Buffalo Blue with buffalo sauce and blue cheese; a classic Chip Shop Curry curry sauce with cumin gouda, mango chutney, mint yoghurt, popadoms and pickled chilli and even Truffle Carbonara with parmesan and pecorino cheese, pancetta, truffle and parsley – it's obvious every cheese and garnish has been well thought out.
Find out more here.
Hyde Park Picture House
Brudenell Road, Leeds | Opened June 2023
Bringing back the last remaining gas lit cinema in the country has now reopened following an extensive renovation to introduce modern amenities that bring the building into the 21st century whilst preserving and protecting its history for generations to come to appreciate.
Find out more here.
Slim Chickens
Top floor of Trinity Shopping Centre | Opening July 2023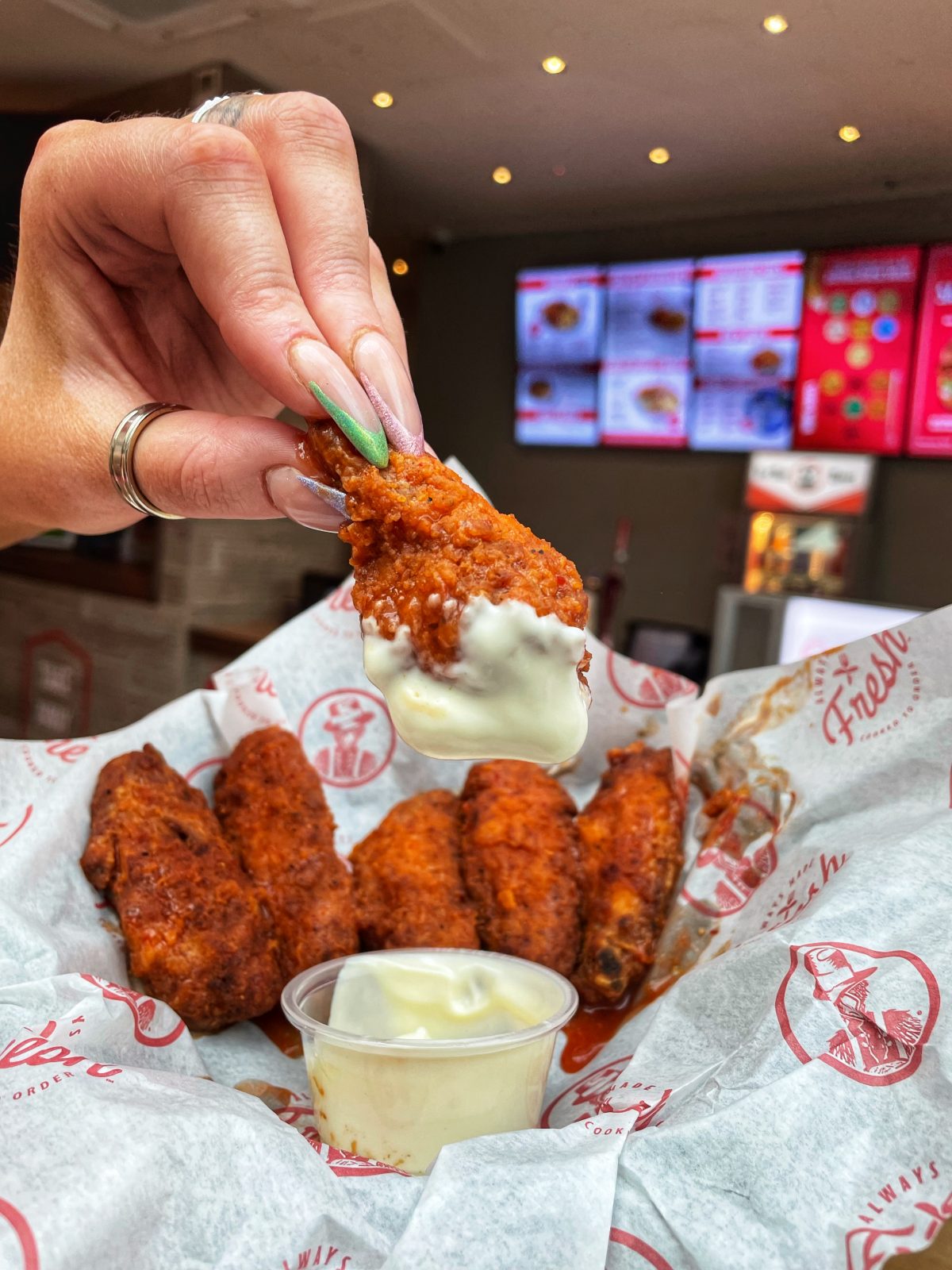 Leeds has now got its very first Slim Chickens. The casual fast food joint took over the former Carluccio's site last month to bring the city fresh tenders, juicy burgers, wings and shakes.
Find out more here.
Project House
Location unknown | Opened July 2023
The Brudenell, Belgrave Music Hall and Welcome, Project House have joined forces to bring the city a brand new gig spot. The 1,000 person capacity venue is set to bring together far more than just a new space to jam out on a Friday night.
Named Project House, expect a multi-purpose venue that combines music, markets, parties, even adding in a new restaurant concept and exhibition and conference space. Naturally with a big new opening comes an impressive list of events ready to go for the opening season, and has already seen performances from Bombay Bicycle Club and Nothing But Thieves, with Royal Blood lined up over the next month too.
Find out more here.
Opening soon…
Flat Iron
Church Institute, Lands Lane, Leeds City Centre | Opening date unknown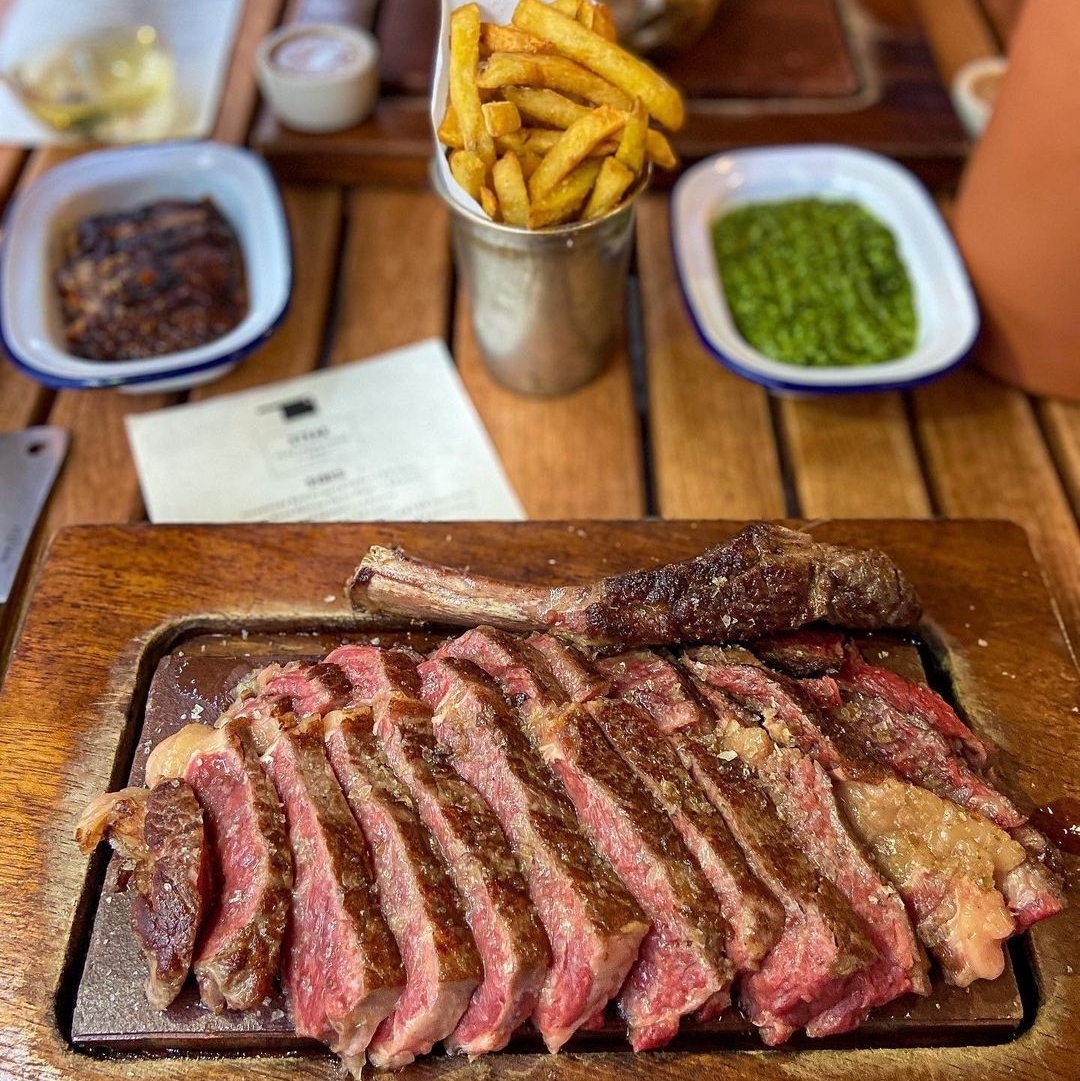 New affordable steakhouse Flat Iron is opening in Leeds later this year, continuing the restaurant's expansion beyond the capital. Launching to fame back in 2012 with accessible feather blade steaks served at £10, Flat Iron has since expanded across London to a total of 12 sites.
The fairly priced steak restaurant will open it's doors in Leeds this Autumn, taking over the former Church Institute on Lands Lane in what will be a 110-cover eatery.
Find out more here.
Trissur Pooram
Kirkstall Road, Burley | Open for delivery orders now, with restaurant to follow later this summer
Trissur Pooram is a new family-run restaurant that promises to bring a taste of South Indian cuisine to Burley, Kirkstall and beyond.
The menu spans from traditional curries (including plenty of biriyani variations and others straight from the clay oven) to dosas and desserts. Dishes that have got us talking include the Kallumakaya, mussels roasted in south Indian spices, onions and chillies; Devil Chicken Curry and the Masala Bonda: potato masala deep fried with gram flour and served with a coconut chutney.
Find out more here.
IF… Up North on East Parade
East Parade, Leeds City Centre | Opening date unknown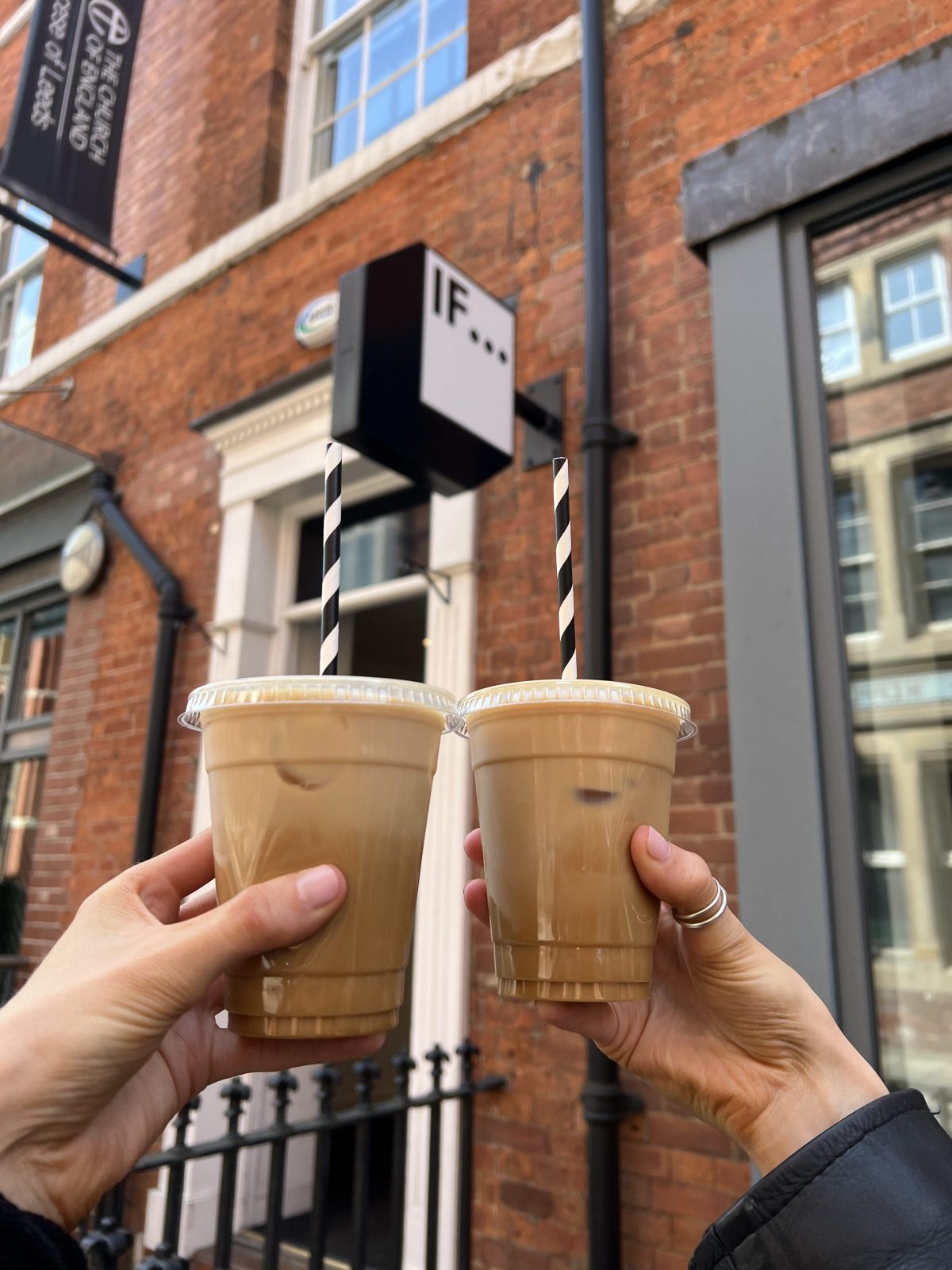 Everyone's favourite brunch spot If Up North are opening up a new location in the city centre – and yes, they will be serving bottomless brunch to the masses and we absolutely can't wait.
They'll be serving all the classics from their original brunch menu as well as some tasty new dishes. Expect mouthwatering pancake stacks, epic fry-ups that could cure any hangover and sweet treats which go perfectly with a cup of tea.
Announcing the exciting news to their social media, If Up North said: "Brunch Lovers GET EXCITED! We've got NEW news to share! We are opening a NEW brunch spot on East Parade in Leeds!
Find out more here.
Restaurant Bar and Grill
City Square, Leeds City Centre | Opening August 2023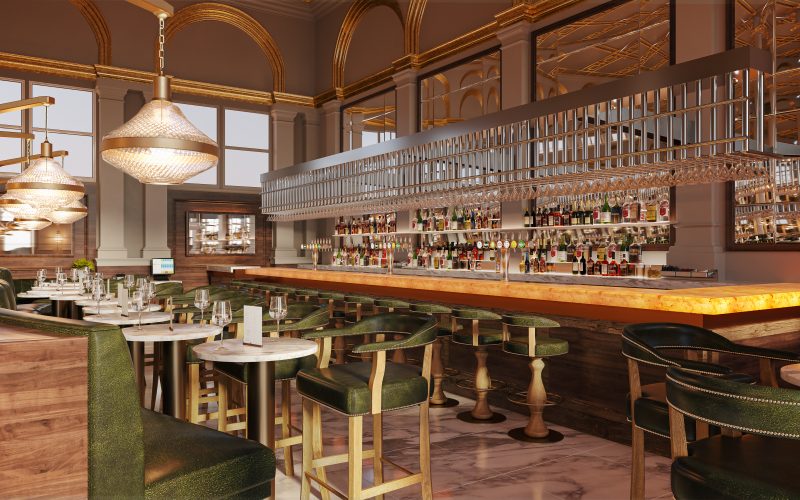 Having temporarily closed to undergo a huge £2 million refurbishment project, Restaurant Bar and Grill is reopening next month with some exciting new features. Inspired by the grandeur of New York's Grand Central Station, the relaunch will see the already well-known venue step up a notch with a brand new entrance, marble floors and deep walnut panelling.
A new feature bar will be the centre of attention, along with the new olive green leather banquettes. The menu is big on steak, but the makeover will also see the installation of a Southbend Steakhouse Grill – the secret to cooking an even steak every single time.
Find out more here.
Call Lane, Leeds City Centre | Opening August 2023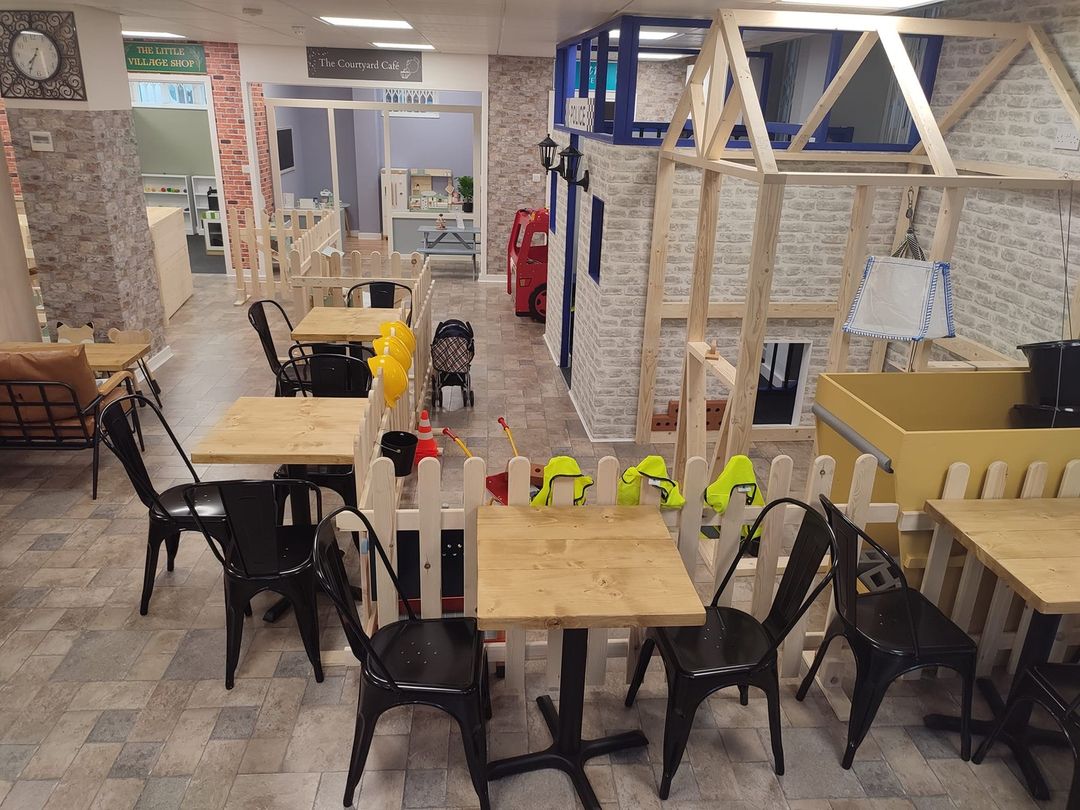 The family-run business has already seen success as a pop-up operating as the 'Role-Play Roundabout' in Keighley. The Hidden Village will have eight different role play areas, as well as an eco friendly toy shop and cafe for grown ups.
The role play area will host plenty of places for little ones to imagine themselves in a whole new world. Based around a little village, there will be a vets, cafe, shop, salon, post office, police station, fire engine and construction site for kids to choose from.
Find out more here.
Ma-Hé
Merrion Centre, Leeds City Centre | Opening August 2023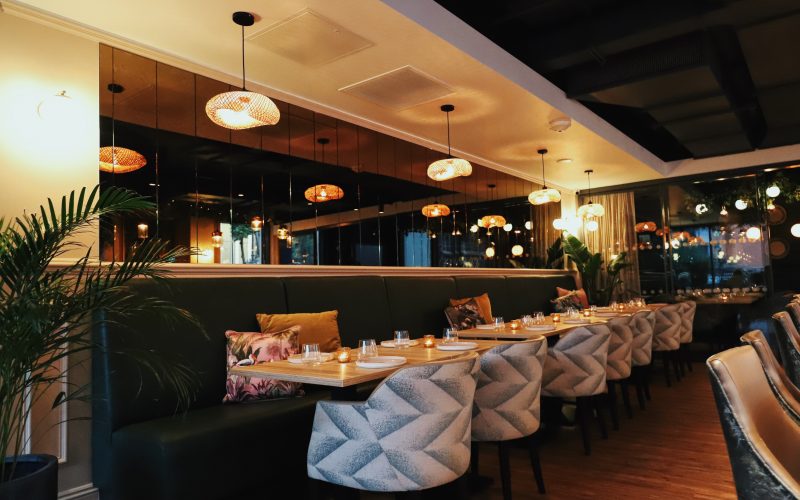 New 80 seater South Indian coastal boutique eatery, Ma-Hé, is set to open inside the Merrion Centre this summer to bring a unique style of South Indian coastal cookery to The Merrion Centre later this year.
The new restaurant will showcase five different cuisines from India's coastlines, with a carefully crafted menu containing an array of small plates from five main regions including Goa, Mangalore, Kerala, Tamil Nadu and Andhra.
Find out more here.
Get Baked
Cross Hall Street, behind Leeds Corn Exchange | Opening date unknown
Get Baked has been serving Leeds up with some of the most impressive sweet treats for quite some time now. Bringing the city the 'Bruce', a huge chocolate cake that'll set you back £12 a slice, as well as sell out brownies, cookies and Frankenpies – Get Baked has a huge following, with many swearing by owner Rich Myer's desserts for all occasions.
And now, following the success of the takeaway bakery in Headingley, Get Baked has announced it will be coming to Leeds city centre to bring an eat-in dining concept with pancakes, French toast and poached eggs.
Find out more here.
The Three Swords
New Road Side, Horsforth | Opening summer 2023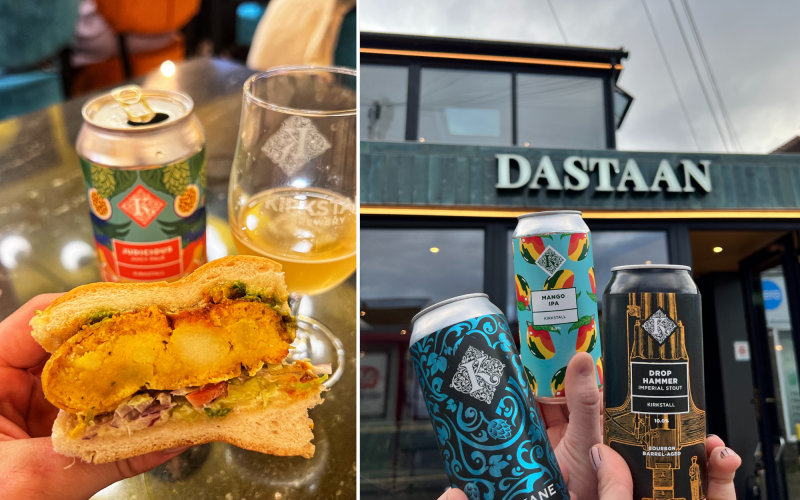 Much-loved local brewers Kirkstall Brewery has joined forces with five star Indian restaurant Dastaan, based in Adel, to bring together a fusion of Indian street food and IPAs, in a brand new setting.
Kirkstall Brewery announced it would be taking over the former Banyan site on New Road Side in Horsforth last month. The working title Karobar has now been changed to The Three Swords, plans to bring together the best of Kirkstall Brewery's beers with 'modern fusion' Indian street food that's been inspired by trends seen back in India.
Find out more here.
The Foundation
Adel | Opening summer 2023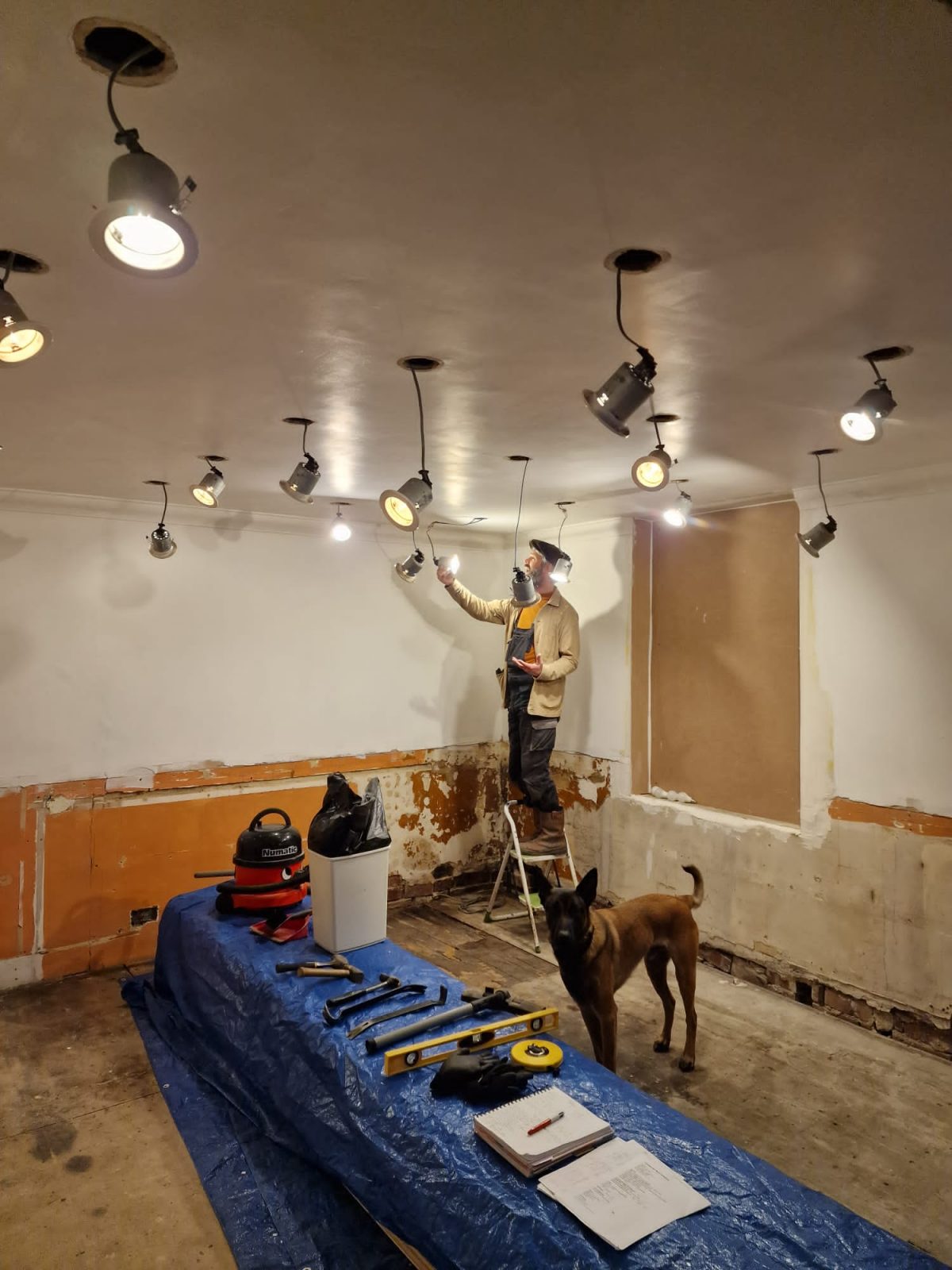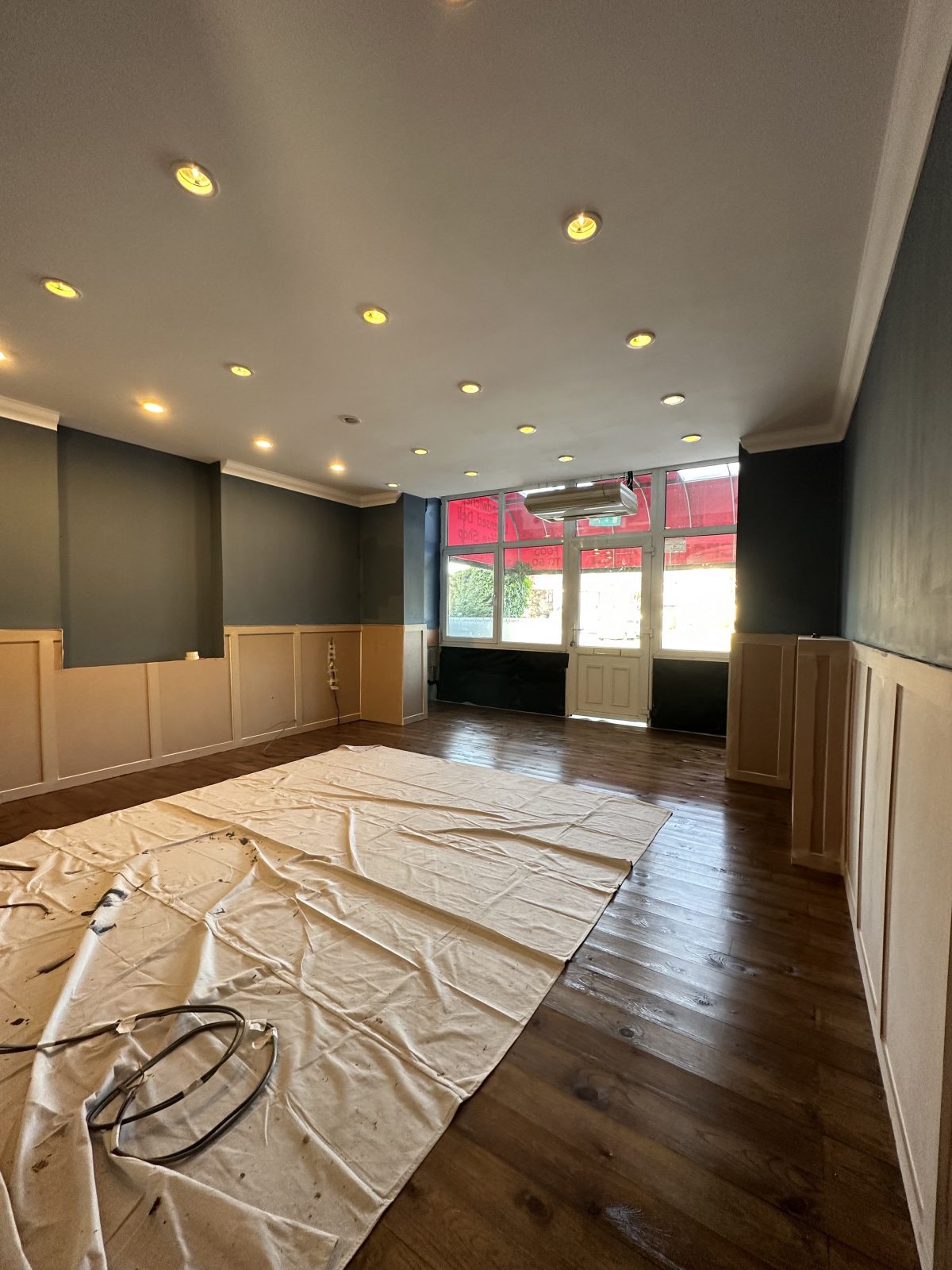 Following on from the success of The Meanwood Brewery's boozy offerings, The Foundation will be opening a modern contemporary taproom over in Adel. Serving up everything from our signature breakfasts and coffees to a range of craft beers, wines, cocktails and more – this is certainly going to be one to watch!
Little Leeds
Chapeltown | Opening date unknown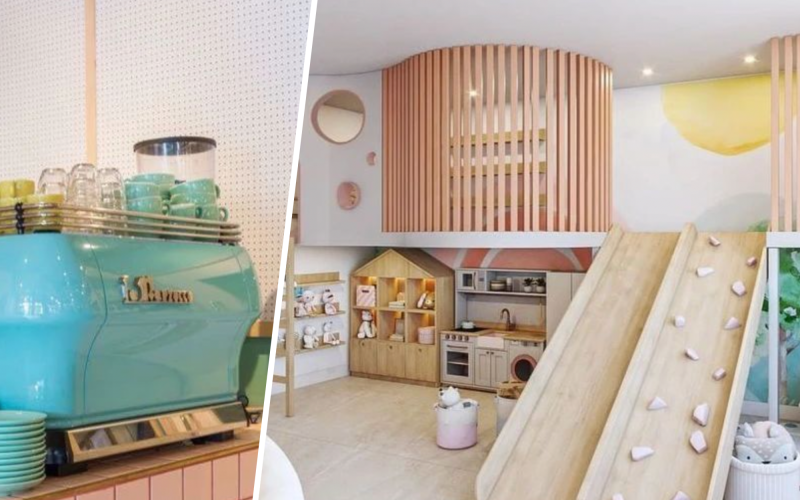 The Leeds Deli has certainly been providing the city with more than just a kid-friendly hangout spot. The popular deli hosts monthly Mum Club with different themes each week for little ones and grown ups to socialise with likeminded individuals with plenty of soft play and treats involved.
Not only this but they ensure that family-friendly activities are at the forefront of everything they do. But now the owners are taking one step further in supplying the city with child-friendly spaces and will be opening a brand new space called Little Leeds.
"This isn't your ordinary soft play" we've been told… "It's going to be a modern and chic cafe with a beautiful, design led and purpose built space for grown ups to enjoy whilst little ones play."
Find out more here.
Kirkgate Market Hotel
Proposed new opening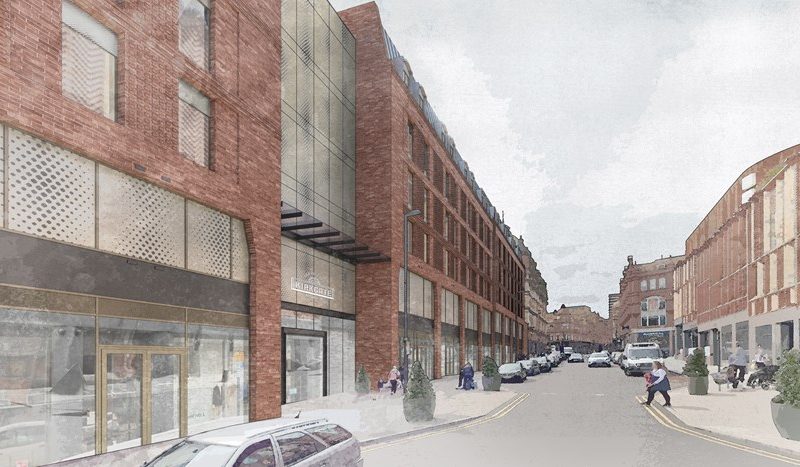 Leeds City Council has revealed that plans for a new hotel in Kirkgate Market this week.
The initial proposals are going to go before the council's city plans panel at a meeting next Thursday 22 June 2023. The council reports that it has been exploring the potential for a hotel on George Street as part of 'the wider regeneration of the area'.
Find out more here.
More recent openings…
Tamatanga
The Headrow | Opened Friday 16 May 2023
Indian restaurant tamatanga, known for its hearty, home-style Indian food, has announced the opening of its fourth restaurant. Founded in Nottingham in 2008, tamatanga is a casual, laid back Indian eatery serving up delicious home-style food.
Following the roaring success of their Nottingham, Birmingham and Leicester restaurants, they will be moving from the Midlands and bringing their spice up North to Leeds. The brightly coloured, fun restaurant is located at The Light on The Headrow, having just opened this past weekend.
Find out more here.
POCO Sicilian
Lands Lane, Leeds | Opened in June
Located slap bang in the heart of the city, the new POCO will take over the former Yorkshire Bank unit and bringing copious amounts of pizza al taglio to the masses in the process.

The team never fail to have a huge selection of eat, including pizza slices with flavours that change by the day: the vegan slice with mushrooms, peppers and copious amounts of spinach is a standout favourite, but there's everything from ham and potato slices to fennel sausage to choose from.
Find out more here.
Libations Rum
Armley Nano Park | Opened in May 2023
Libations Rum has opened its doors right here in Leeds and you can now see how one of the city's favourite indie rum suppliers creates its award-winning spirits.
Founded in 2019, by ex-industry professionals Chloe Potter and Rory Armstrong, the pair have been slowly bringing the city a whole new spirit experience, sharing their name with pop-up events aplenty over the past few years.
Now settled in their very own distillery, you can take a peek behind the closed doors once a week and find out exactly what goes into making the popular spirit.
Find out more here.
K-Cube Karaoke Bar
Merrion Centre | Opened in June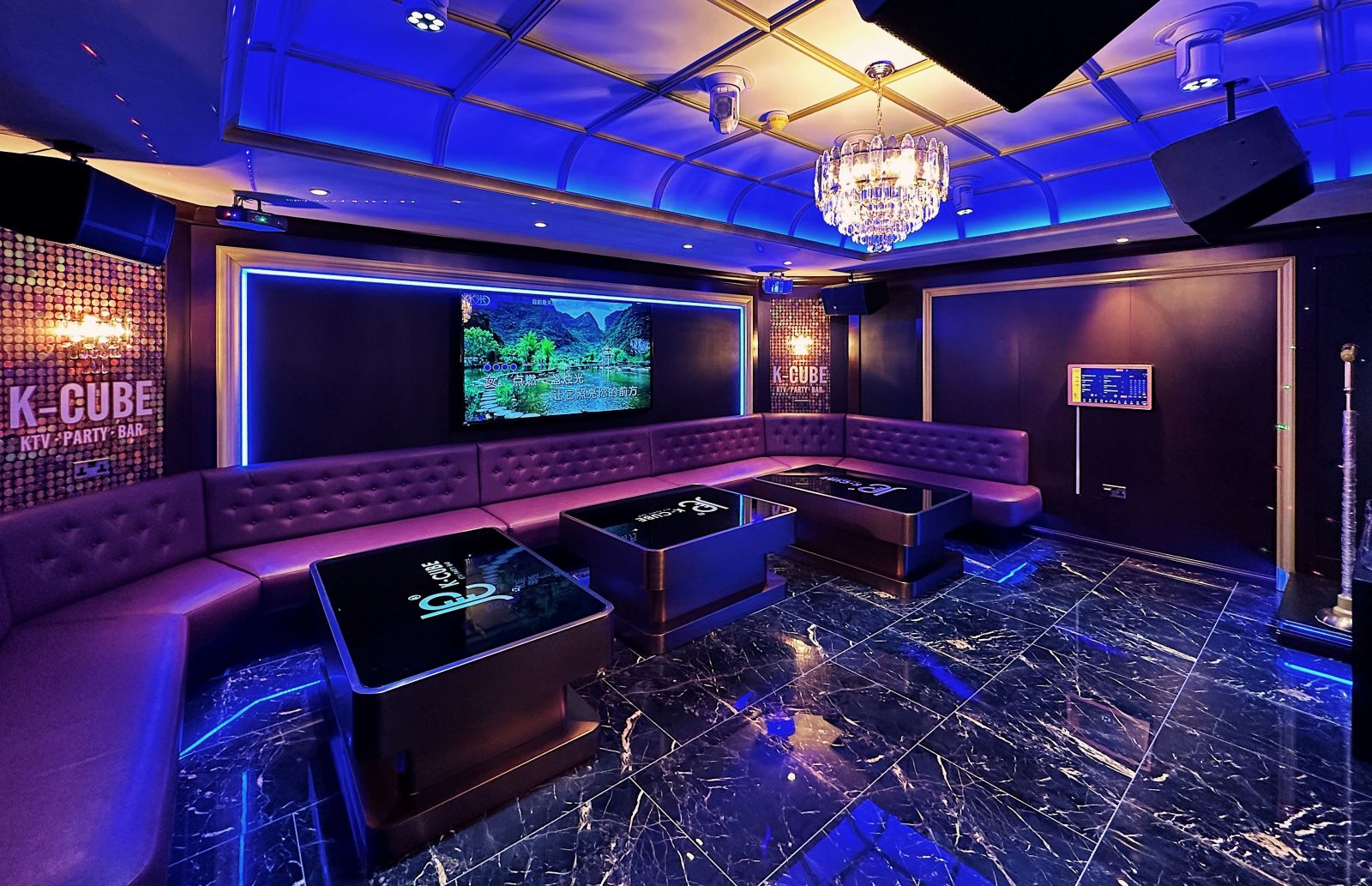 The new VIP K-Cube venue comes from the same owners as Blue Sakura, has just opened having been undergoing renovations over the past year or so, 82-90 Merrion Street.
The karaoke bars has space for up to 65 guests with each room able to take on 6, 8, 10 or 20 'aspiring rockstars' at a time. There's also be drinks packages and light bites to order via waiter service to enjoy whilst singing in the private karaoke rooms.
K-Cube also notes that an a la carte Chinese restaurant is expected to open on site by September.
Find out more here.
Jamrock
Kirkgate | Now open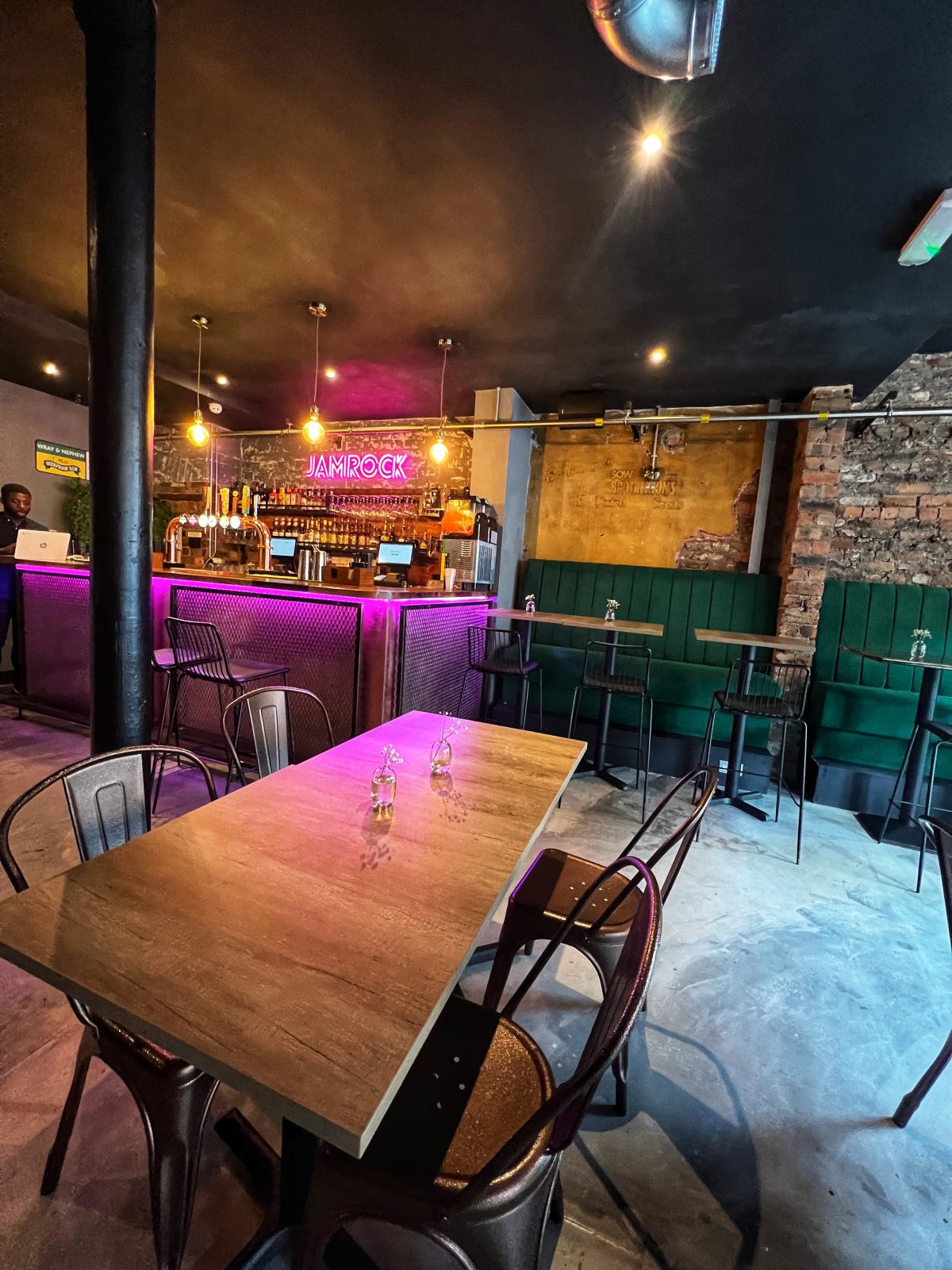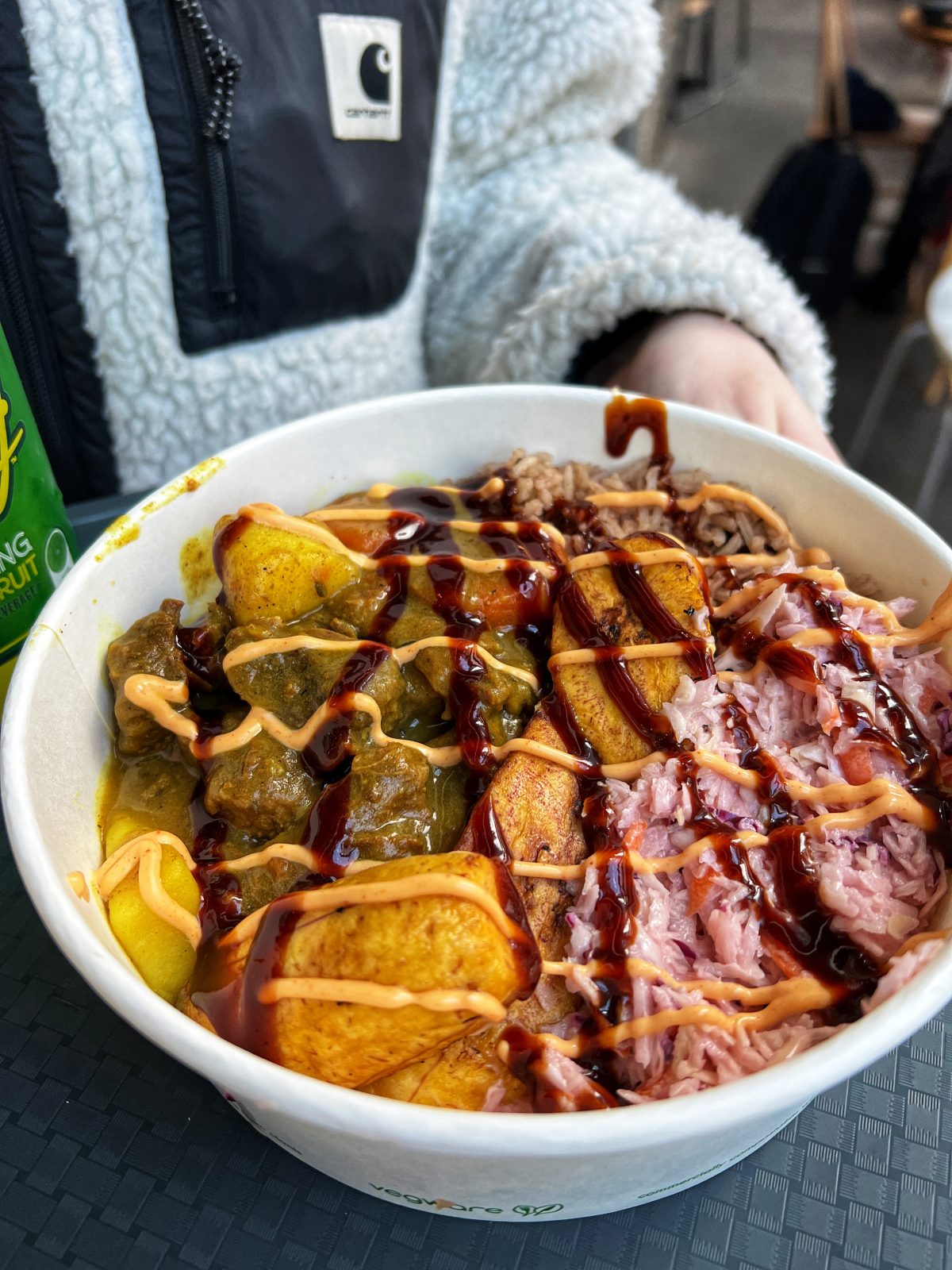 Supplying Leeds with frozen rum cocktails and a host of Caribbean style food, Jamrock promises to be the place for a drink that'll have you dreaming of warmer days. Having just opened over the May bank holiday, Jamrock's new home on Kirkgate (formerly Call Lane) is going to be one to remember when cocktails are on the brain.
Find out more here.
Olive & Thai
Inside Grand Arcade | Now open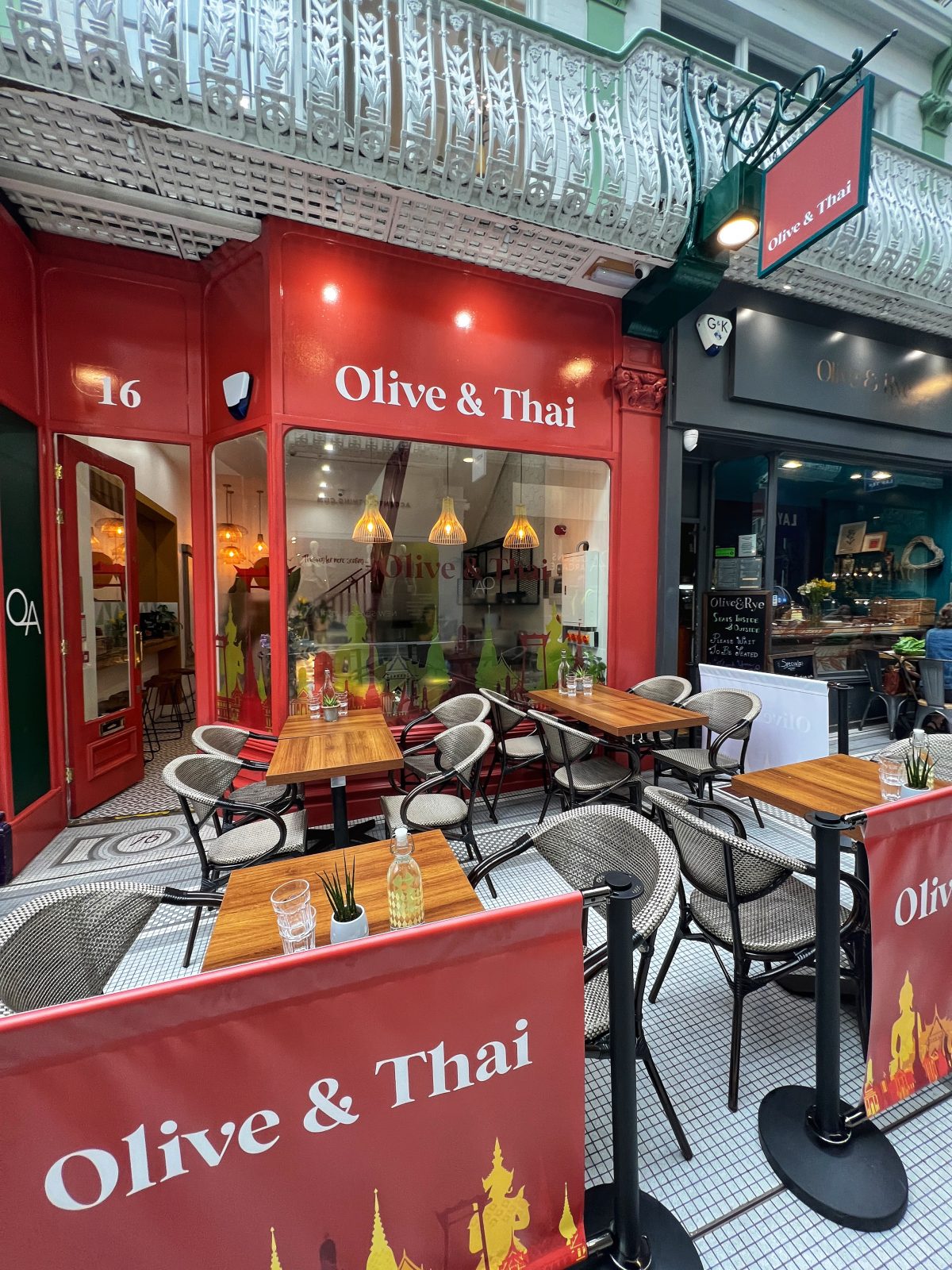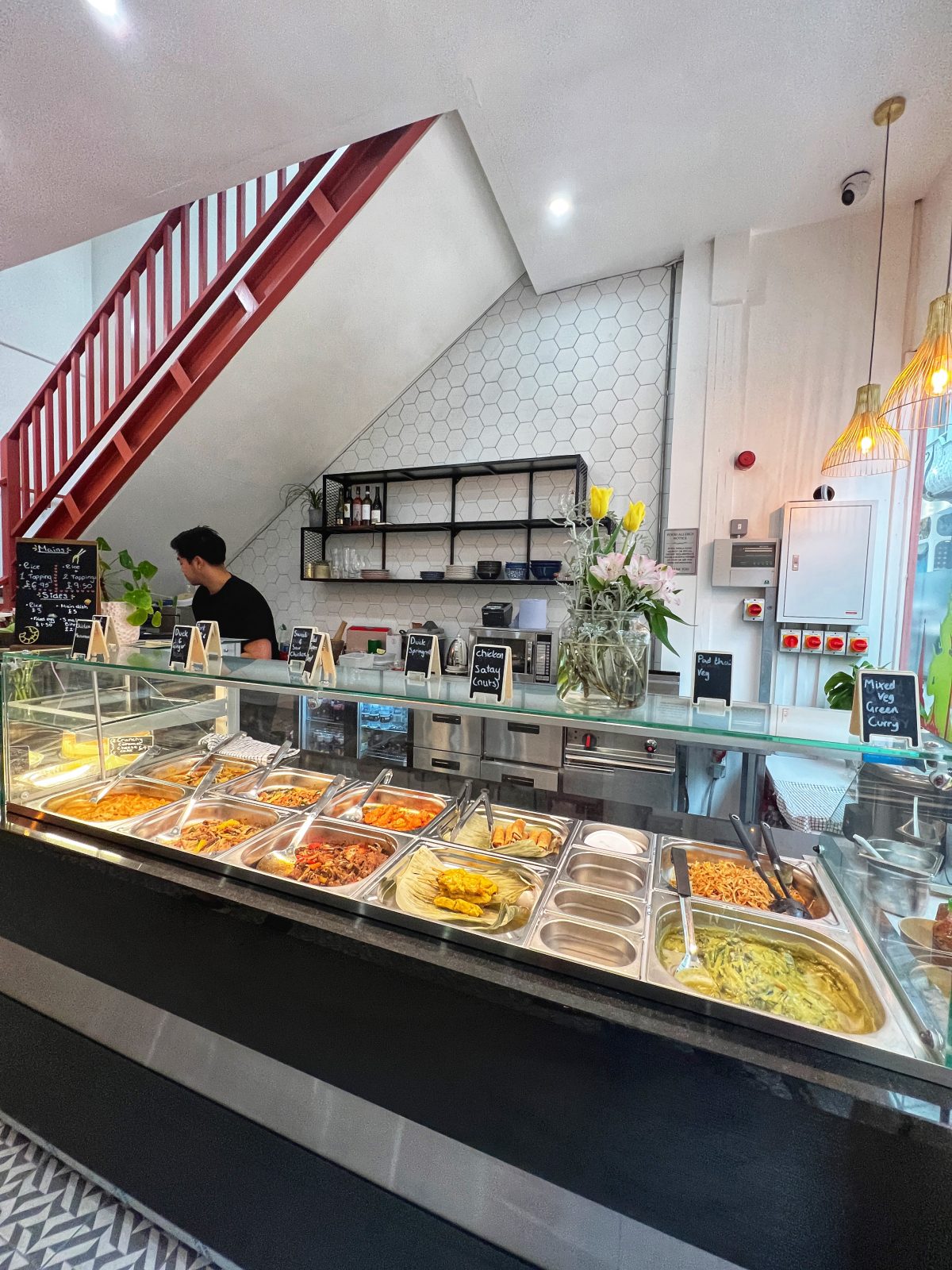 The newest Thai restaurant in Leeds has taken over the former Simpatico building inside the Queens Arcade – right next door to the original Olive & Rye cafe. There's takeaway lunch options downstairs, whilst upstairs is home to a more formal seating area, perfect for an impromptu evening out.
Find out more here.
Headingley Heights
Now open | On top of BOX, Headingley, Otley Road
Headingley's new rooftop bar has JUST opened on the third floor of BOX – and going to be such a sun trap. Headingley Heights as it will be known is full of everything you need and more – equipped with its own bar with exclusive cocktails, two huge HD screens showing all the sports and all the usual food and drink locals have come to know and love from BOX.
Yes, even Otley Run folk will be able to take full advantage of this huge new space – there's over 200 seats that have just been added to the space!
Find out more here.
Fearns
Inside Department, Leeds Dock | Now open
Called Fearns, the new social dining concept got its name from the small parcel of land, known locally as Fearns Island, nearby to its home in Department. The land will house an allotment for the kitchen team to grow seasonal produce, herbs, and flora in the coming months.
Headed up by Jade Crawley, former Head Chef at The Tetley Bar and Kitchen and Eat Your Greens, the new foodie spot promises a brand new sustainable hospitality process that centres around local produce. Serving breakfast, lunch and dinner, Fearns will be a new destination for every meal. The menu comes has been strewn together using Yorkshire ingredients, taking creative influence from kitchens across Europe.
Find out more here.
IF… Rooftop
Cross Park Street, Leeds city centre | Open from May 2023
IF… Rooftop has taken over the former East Parade Social site on Cross Park Street. A brand new rooftop terrace that offers tasty cocktails, a fun atmosphere, panoramic views of Leeds' skyline and a reyt good space to boogie.
The space boasts breathtaking, panoramic views of the city and is a perfect spot to sip a tipple whilst basking in the sun. The new bar promises IF's tasty cocktails, live DJ's and a fun party atmosphere against the atmospheric city skyline.
The menu spans from your usual lagers and cocktail menu to frozen alcoholic slushies, including the super cooling frozen margaritas, all served to the beat of soft house music and well known anthems as the sun goes down.
Find out more here.
The Savvy Baker at Elland Road
Elland Road | Now open
The Savvy Baker is continuing to distribute its sellout brownies and sweet treats across Leeds, and will now be adding its very own Elland Road stand to its locations.
Sharing the news on Instagram last night, The Savvy Baker said: "Exciting news guys!!!! We're going to have a stand at ELLAND ROAD!! Inside the turnstiles at the East Stand on match days AND supplied to the brew bar and coffee shop at the east stand too!! This is HUGE for us!!! If you're attending the last 2 home games, come and show us some support too Brownies while you watch the match".
Find out more here.
Marks & Spencer Megastore
White Rose Shopping Centre | Now open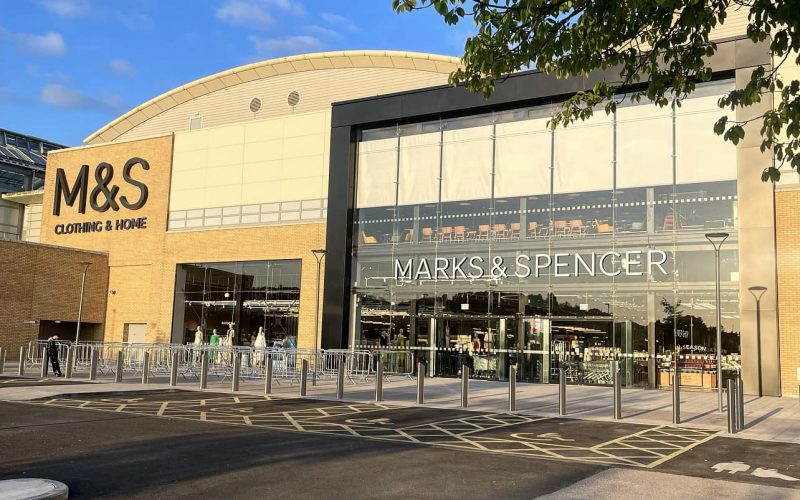 The Leeds-born supermarket chain announced earlier this year the company will be creating a total of 3,400 new jobs across the country with a total of twenty new stores opening, including a brand new spot in Leeds' own White Rose Shopping Centre.
The new superstore has taken over the former Debenhams site and features an incredible food hall, Beauty Edit, Flower Shop, Deli and loads more. But what's got us really excited, is the addition of an entire fridge which is solely dedicated to the wonderful creation that is garlic bread.
You'll also be able to pay for your clothing items in the changing rooms, making your shopping experience as smooth and seamless as possible. If you can't wait to visit the incredible new store, you can find the entrance to M&S at the new ground floor car park 3 entrance.
Find out more here.
Feature Image – The Hoot Leeds / Ollie Jenkins